These are unprecedented times for small business owners.
REV has been engaged with our entrepreneurial ecosystem partners to ensure we are being as collaborative and clear as possible in messaging to our community the resources available to them during the COVID-19 pandemic. How can we help you?
HOW REV IS SUPPORTING SMALL BUSINESSES
RESOURCES FOR SMALL BUSINESSES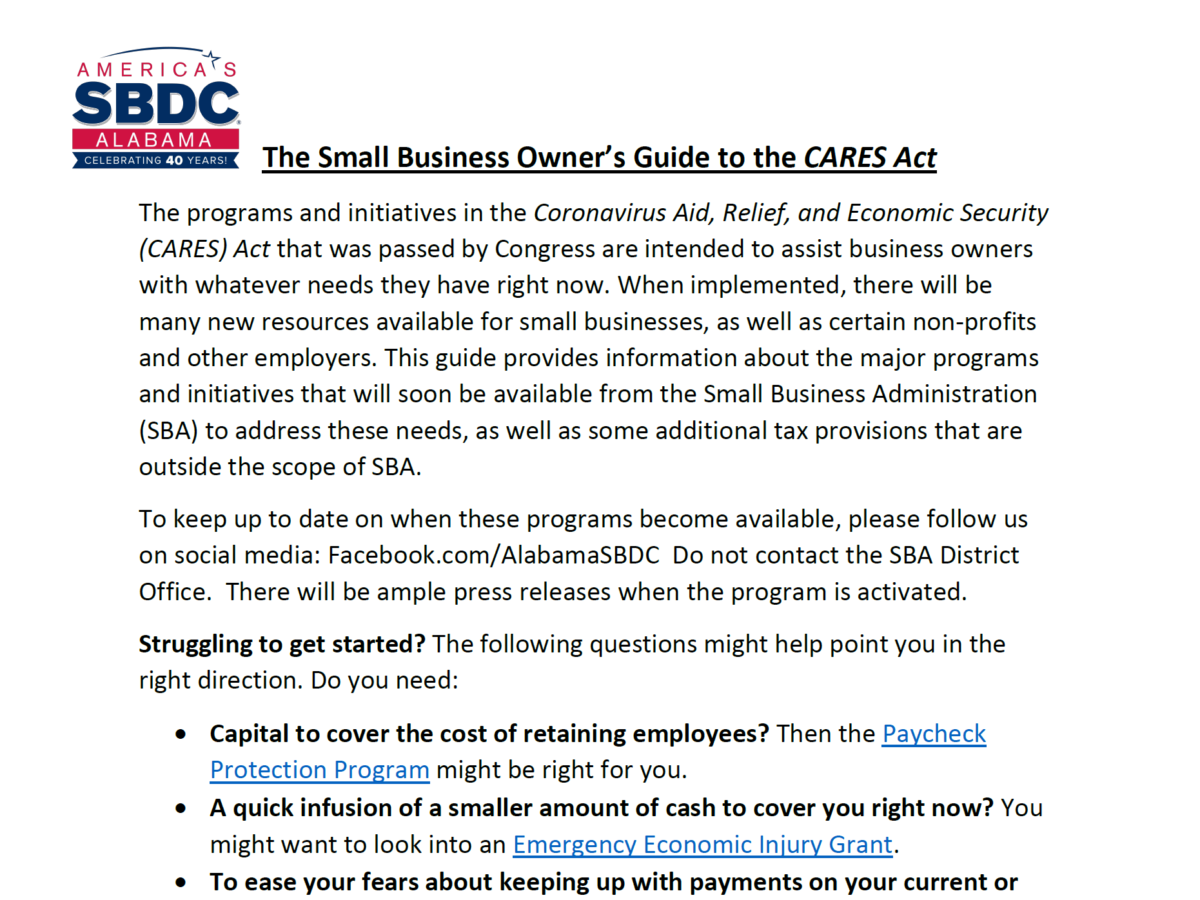 Understanding the CARES Act
The programs and initiatives in the Coronavirus Aid, Relief, and Economic Security (CARES) Act that was passed by Congress are intended to assist business owners with whatever needs they have right now. This guide from our friends at Alabama SBDC provides information about the major programs and initiatives that will soon be available from the Small Business Administration (SBA) to address these needs, as well as some additional tax provisions that are outside the scope of SBA.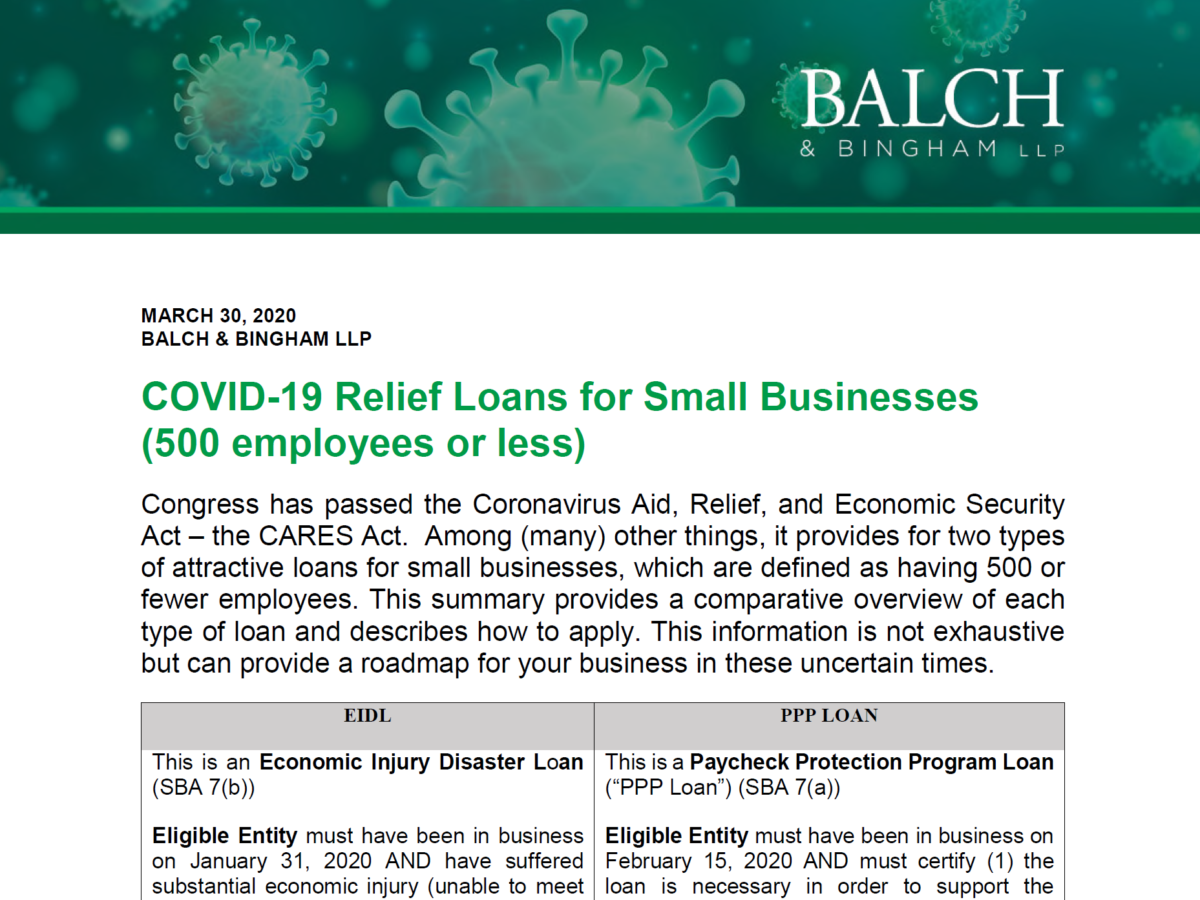 Comparing loan programs
Among (many) other things, the CARES Act provides for two types of attractive loans for small businesses: the Economic Injury Disaster Loan (EIDL) and the Paycheck Protection Program Loan (PPP). This summary from our friends at Balch & Bingham provides a comparative overview of each type of loan and describes how to apply.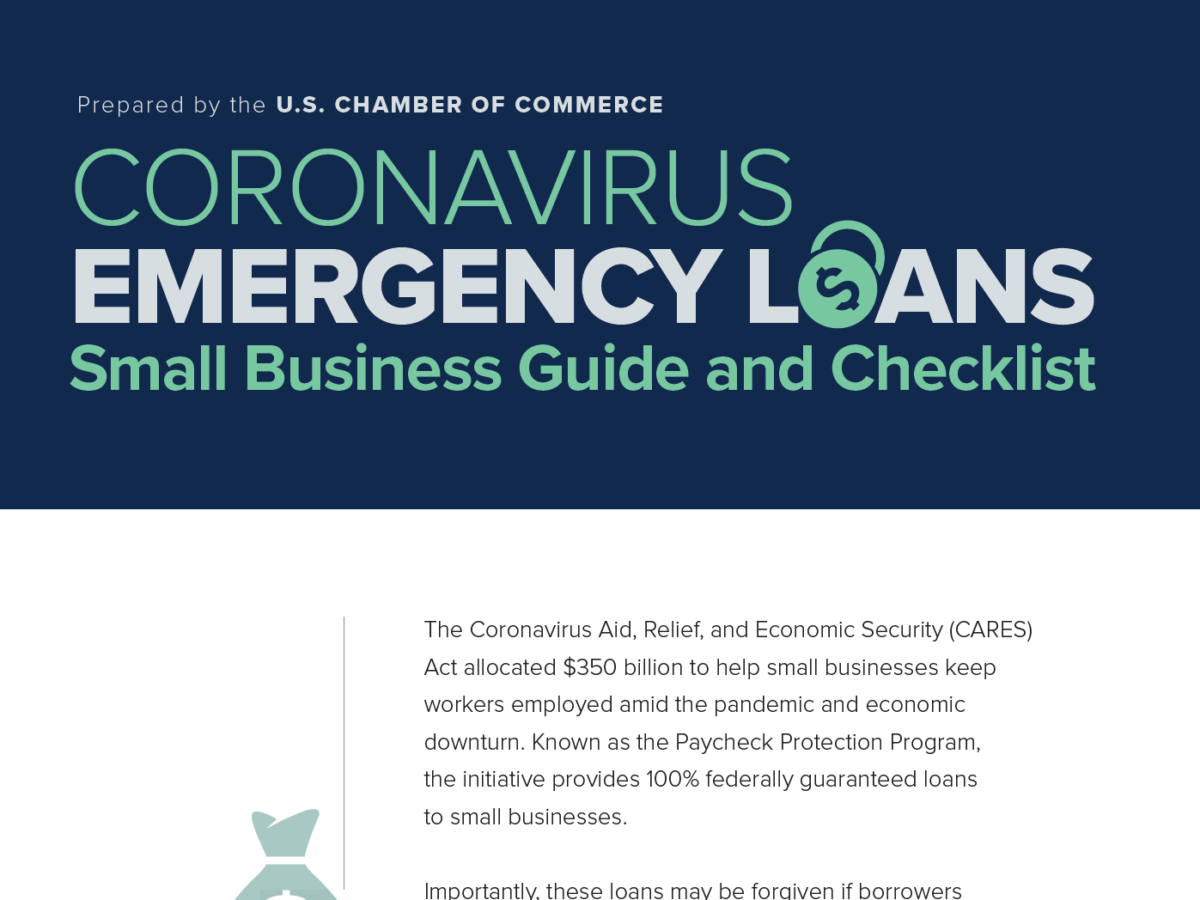 Loan Application Checklist
The administration soon will release more details including the list of lenders offering loans under the program. In the meantime, the U.S. Chamber of Commerce has issued this guide to help small businesses and self-employed individuals prepare to file for a loan.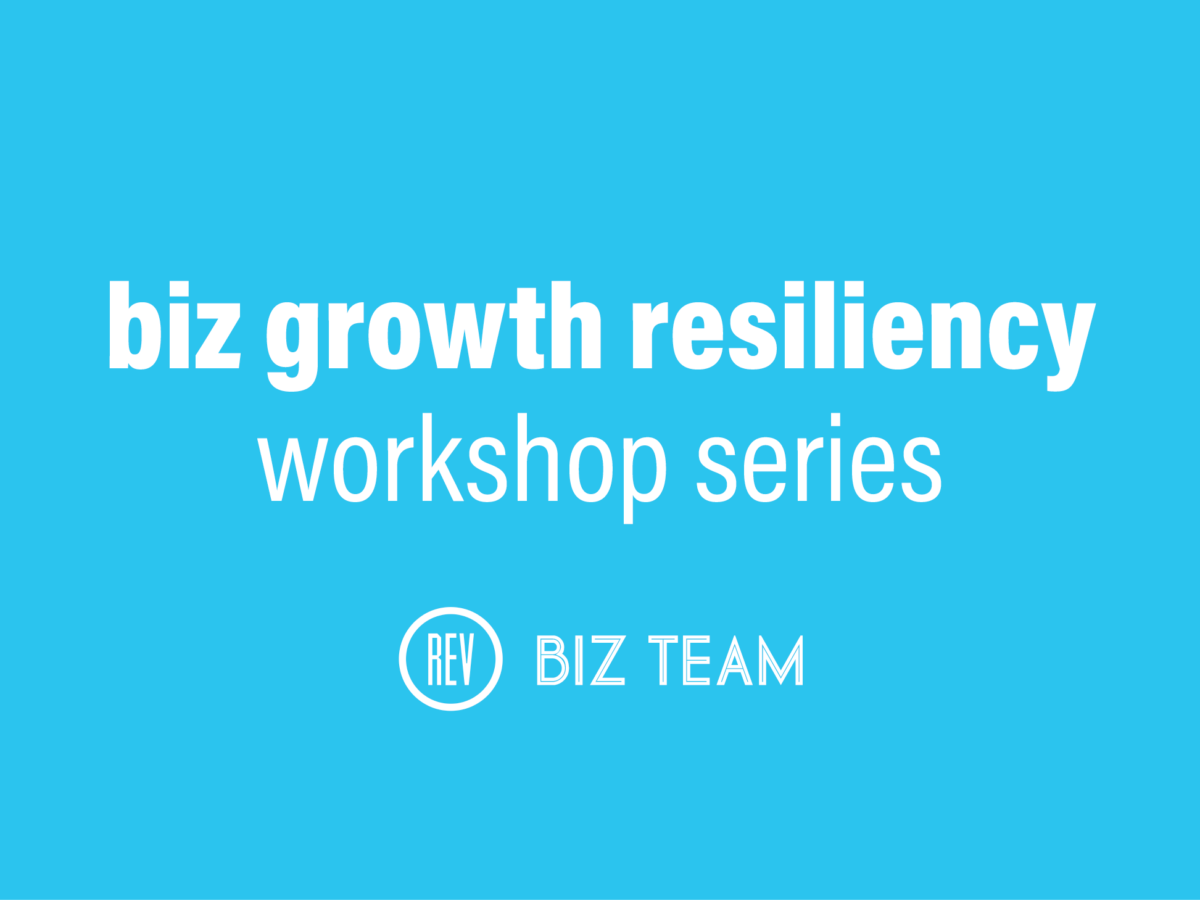 WORKSHOPS FROM REV & PARTNERS TO SUPPORT SMALL BUSINESSES DURING COVID-19
As your business coaches, we encourage you to use this time wisely, to analyze your business model, to diversify your revenue streams, to solidify your financial foundation. We've put together a calendar of virtual programming to support you during this time of disaster recovery.
News
Filed Under: Get Involved, Small Business, Yaysayers

The brands placing communities first will be remembered long after the COVID-19 pandemic is over, explained Ally Clokey, Senior Strategist of Big Communications during our Communicating Reopen to Instill Customer Confidence.

Filed Under: Front Page, Small Business, Yaysayers

We are all leaders. Whether you're the leader of a two-person retail shop or the CEO of a corporation, the Birmingham community needs you now.  
Birmingham is strong
Birmingham will be back. As Birmingham adjusts to sheltering-in-place, REV Birmingham's team is working hard to create workshops, answer questions and work through challenges with Birmingham small business owners. In the meantime, we encourage everyone to continue supporting local businesses and staff who have lost income because of this crisis!
If you are able, please also consider a donation to support REV as we navigate the repercussions of COVID-19. As a nonprofit, we rely on donations from our community to continue this important and necessary work—helping businesses persevere to ensure Birmingham is vibrant after COVID-19.