WORK (REMOTELY) WITH REV
SPRING 2021 Communications Intern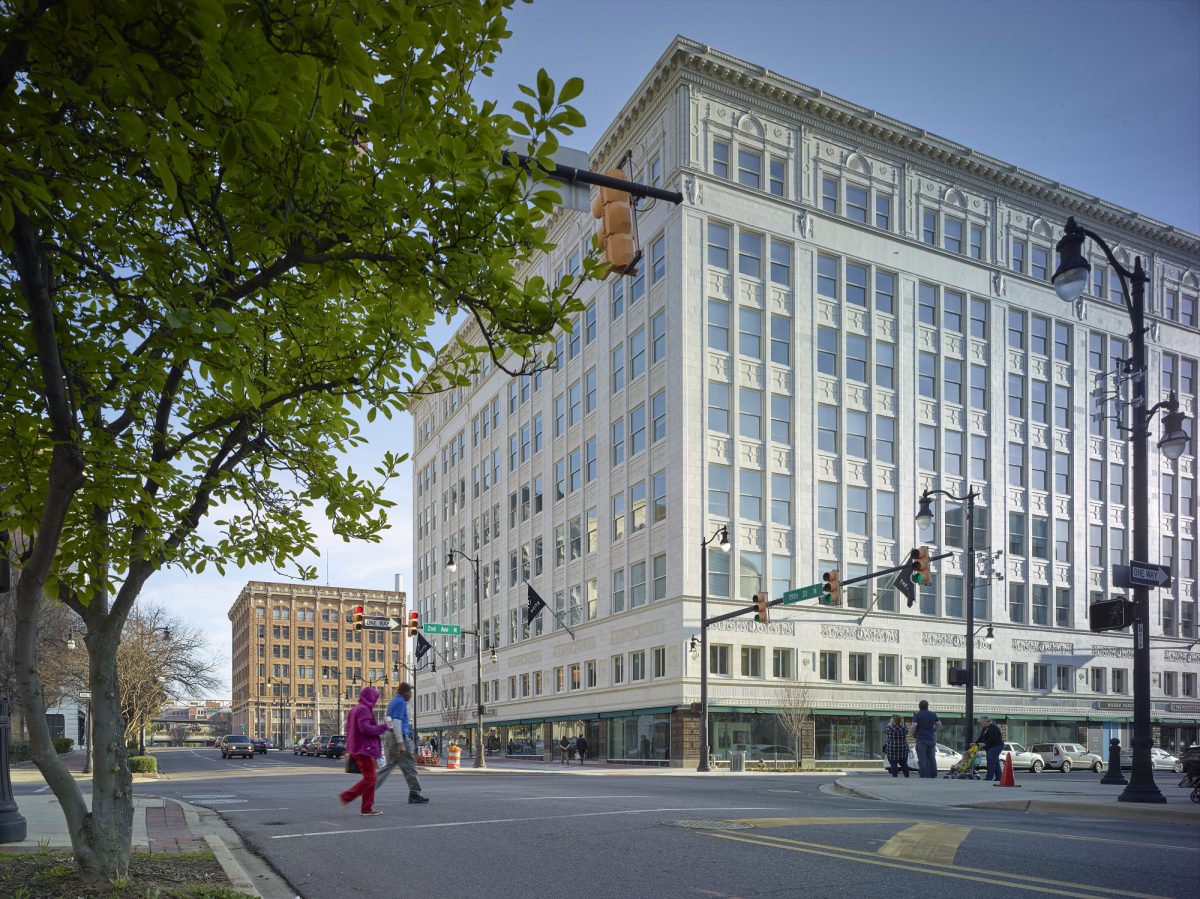 Throughout the city of Birmingham vacant buildings are being restored to their former glory and new businesses are moving in, providing the city and its residents with a renewed sense of pride.
Are you passionate about Birmingham's renaissance?
Do you want to be an active contributor to the transformation that is taking place in one of the Southeast's great cities?
Do you have the communications know-how to help make it happen?
THEN THIS is THE INTERNSHIP FOR YOU.
REV Birmingham, an economic development nonprofit using place-based revitalization strategies to create vibrant commercial districts, has an opening for a Spring 2021 Communications Intern. Since 2012, REV has established itself as an agency of action, a group that gets important work done. REV's voice is dynamic and vibrant, just like our city.
Under the supervision of the Director of Communications, the Communications Intern will provide content production support, specifically in writing social media posts, REV blog posts, newsletters, website updates, news releases, etc. The intern may also assist with communications strategy planning, event planning and execution, and marketing collateral production as needed.
The person serving in this role will have daily opportunities to produce compelling content quickly and will be exposed to a variety of brands and communications strategies reaching broad audience sectors. Hours and length of internship are flexible to meet institution requirements for internships for course credit. In response to COVID-19, this internship may be done remotely.
This is an unpaid internship. However, working with REV Birmingham has considerable intrinsic value:
Build a portfolio of interesting content that will impress future employers as you gain valuable experience across the communications spectrum.
Enjoy limited-access experiences to interact with people and see spaces that contribute to the area's economic growth.
Work with creative, dedicated people who share the vision for a Birmingham that is the most vibrant urban market in the Southeast where everyone can realize their dreams. Oh, and they'll make great references, too!
Be the person in your friend group most likely to know what's going on in Birmingham.
And above all, have the satisfaction of knowing that you're making a difference in your city.
Qualifications:
Pursuing degree in communications, public relations, journalism, English or a related field.
Individual must be able to communicate effectively, both orally and in writing, using a thorough knowledge of English grammar, spelling, and punctuation rules.
Proficient computer skills in Windows and Microsoft Office; Adobe Creative Suite knowledge a plus!
Friendly, timely customer service and follow-up, both internally and externally.
Ability to practice a high level of confidentiality.
Physical mobility to sit and walk for moderate periods of time and to occasionally carry or lift objects weighing up to 20 pounds. (Reasonable accommodations provided as necessary.)
Hard-working with a positive attitude and willingness to accomplish the task at hand.
Flexibility to cover/participate in events outside of core business hours (i.e. nights, weekends, etc.).
Valid driver's license for traveling between local businesses, organizations, etc. as necessary.