WORK WITH REV
Creative Content Coordinator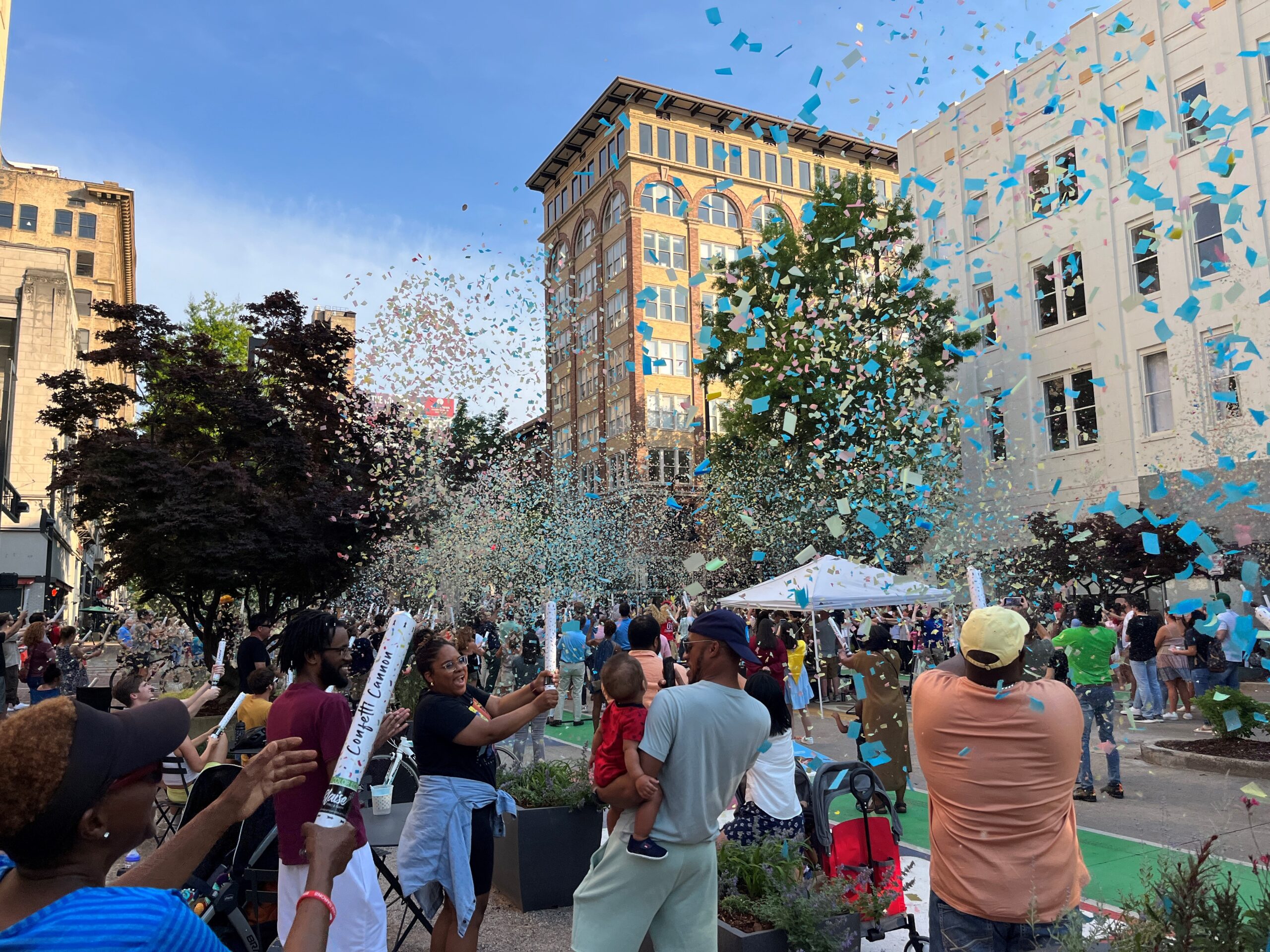 ✓ You're a digitally savvy storyteller with big passion for Birmingham.
✓ We don't have to tell you that the Magic City is full of captivating people, historic places and boundless potential.
✓ You want to be an active contributor to the transformation that is taking place in one of the Southeast's great cities, and you have the communications know-how to help amplify Birmingham's vibrancy.
If that sounds like you, let's talk!
REV Birmingham, a 501(c)3 nonprofit organization with a mission to create vibrant commercial districts, is seeking a Creative Content Coordinator to develop engaging, original content that supports REV's organizational and programmatic goals and that reflects its brand values.
Our vision is that Birmingham is the most vibrant urban market in the Southeast where everyone can realize their dreams. Our work supports local businesses, impacts public policy, creates great experiences and strengthens historic places, leading to job creation and economic growth in Birmingham. We are driven by the core value that community leads and design feeds. We examine the pieces of a community and work with stakeholders from business owners and neighborhood associations to government and nonprofit partners to formulate a vision and design strategies that fuel it. Currently, we focus our work in the City Center, The Switch—Birmingham's innovation district—and Woodlawn: all mixed-income communities with strong community engagement and historic commercial buildings. 
Outside our focus districts, REV provides technical assistance for local entrepreneurs and small businesses interested in growing their business in Birmingham and developers and investors who are contributing to the city's renaissance. 
First and foremost an engaging and strategic storyteller, the Creative Content Coordinator will leverage digital and traditional tools to inform key publics about the value of REV and its initiatives, to promote engagement in projects and events, and to support the successful implementation of program plans.
The Creative Content Coordinator will…
Work with Director of Communications to plan content in support of communications strategies, and create content—including blog posts, emails, social media content, photos, videos, graphics and/or podcasts—for REV and related brands;
Use digital communication tools including Monday.com, Teams, Zoom and Sharepoint to plan, collaborate on and execute creative content that embodies REV's mission and core values;
Work with our social media agency to execute social media strategies for REV and related brands on Facebook, Instagram and LinkedIn, and identify opportunities to supplement scheduled social media posts with additional creative content.
Salary range: $35K to $49K
Email your resume and portfolio (published writing, photos, video, graphic design and other appropriate work) to Julie McKinney, Director of Communications, at julie@revbirmingham.org. REV Birmingham is an equal opportunity employer.