WORK WITH REV
Creative Content Coordinator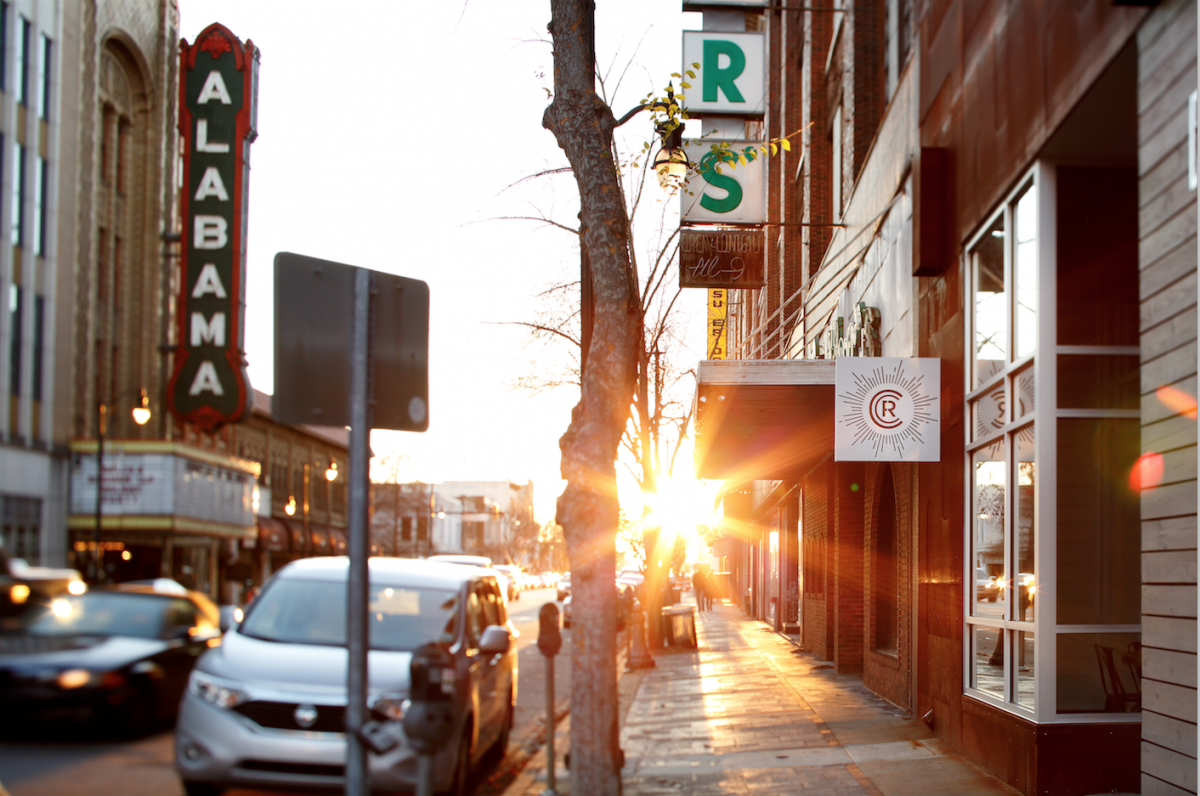 You're a digitally savvy storyteller with big passion for Birmingham.
We don't have to tell you that the Magic City is full of captivating people, historic places and boundless potential.
You want to be an active contributor to the transformation that is taking place in one of the Southeast's great cities, and you have the communications know-how to help amplify Birmingham's vibrancy.
If that sounds like you, let's talk.
REV Birmingham is hiring a Creative Content Coordinator. REV is an economic development nonprofit using place-based revitalization strategies to create vibrant commercial districts. Our Creative Content Coordinator will develop engaging, original content that supports REV's organizational and programmatic goals and that reflects its brand values. First and foremost a dynamic and strategic writer, the Creative Content Coordinator will leverage digital and traditional tools to inform key publics about the value of REV and its initiatives, to promote engagement in projects and events and to support the successful implementation of program plans.
RESPONSIBILITIES:
Work with Director of Communications and program and administrative staff to develop and implement strategic communications plans to achieve program, fundraising and general organizational goals;
Work with Director of Communications to plan content in support of communications strategies, and create content – including blog posts, presentations, social media posts, photos, and videos – for REV and related brands;
Lead organization and execution of a content calendar for REV's blog, Facebook, Twitter, Instagram, email newsletter and other platforms by producing or procuring content that supports organizational goals and goals of REV clients and partners;
Check social media platforms daily (including weekends and holidays) and respond to comments and inquiries as appropriate. Handle negative messages and comments under the guidance of the Director of Communications and, as appropriate, the involved internal teams;
Draft press releases and assist Director of Communications with media inquiries as directed;
Develop collateral materials consistent with REV style guide and assist with developing and distributing annual reports;
Support special events as assigned with assistance in planning, organization, execution and volunteer/staffing management.
QUALIFICATIONS:
Bachelor's degree in Public Relations, Journalism, English, Communications or similar relevant field of study;
One – five years' experience in positions involving similar job responsibilities;
Strong writing and graphic design skills and basic photography and videography capabilities (bonus points for experience in WordPress and Adobe Creative Suite!);
Creative thinker, skilled problem solver, resourceful and outcome-oriented;
Hard-working with a positive attitude and ability to prioritize and accomplish a variety of tasks or projects, being flexible when needed to meet the needs and goals of the organization;
Ability to work nicely, effectively and professionally with diverse populations;
Flexibility to facilitate / participate in meetings and events outside of core business hours (i.e. nights, weekends, etc.); and
Valid driver's license for traveling between local businesses, organizations and other locations as necessary.
Email your resume and portfolio of published writing, graphic design and other appropriate work to julie@revbirmingham.org. REV Birmingham is an equal opportunity employer.