THE BIG PITCH FINDS & FEEDS BIRMINGHAM'S NEXT BIG THINGS.
It's so much more than an event. It's a community of yaysayers who contribute knowledge, resources and horsepower to push great business concepts up a steep hill — faster.
2018 marked FIVE years of this exciting competition! Hear what the experience is like from competitors, sponsors and service providers from over the years:
Organized annually by REV Birmingham, The Big Pitch presented by PNC is a Shark-Tank-style business pitch competition designed to provide technical assistance, mentoring, exposure, and capital to Birmingham's up-and-coming entrepreneurs. While many pitch competitions are associated with tech and other high-growth industries, The Big Pitch breaks from tradition by intentionally focusing on lifestyle and creative businesses that, in turn, help attract and retain the high-tech, high-growth talent who feed and fuel the industries that will continue to move the Birmingham region forward.
BIG PITCH FINALISTS MUST DEMONSTRATE…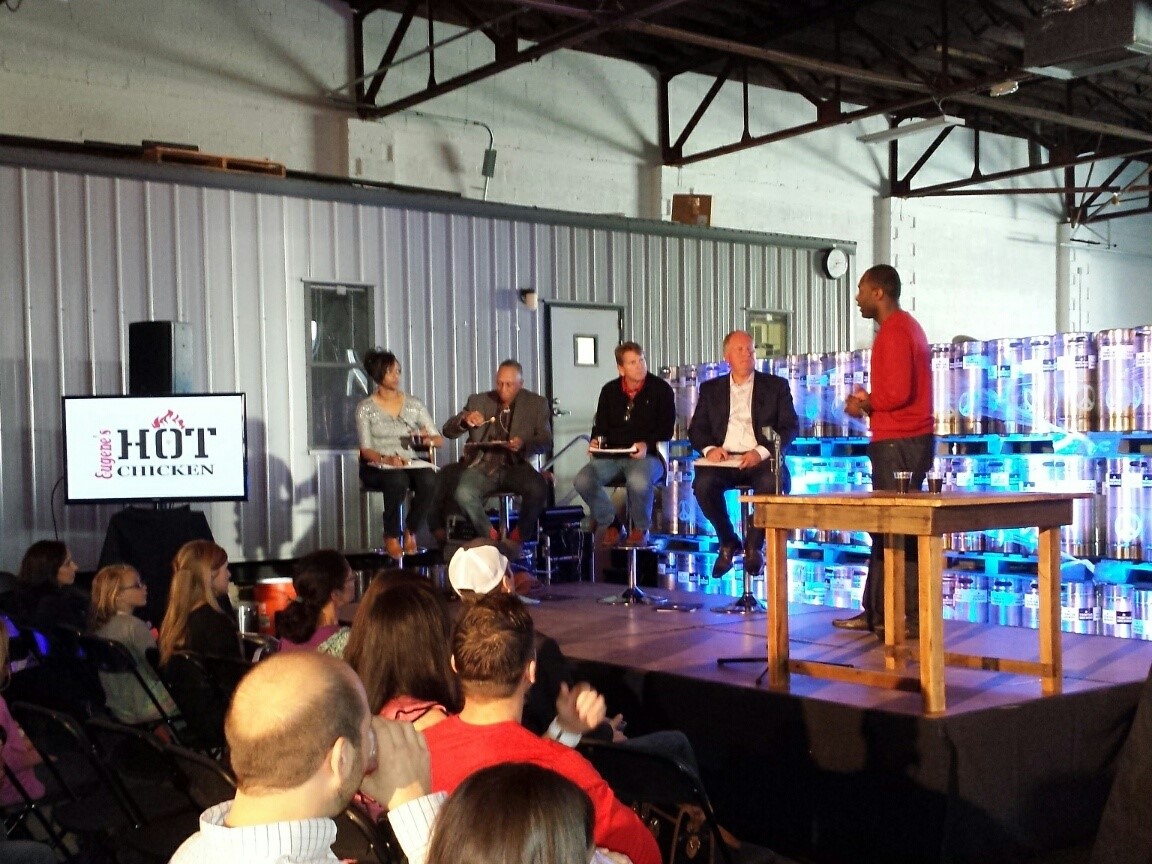 COMPETITION PREP
Prior to the pitch event, finalists are paired with mentors who serve as guides during the entire experience. Finalists will spend time in one-on-one meetings as part of a bootcamp experience with service providers who critique their business practices, finances, marketing, and pitches. The entire process ends in the actual pitch competition with finalists presenting to five expert judges as well as hundreds of audience members. In addition to cash prizes, winners also receive in-kind services from service providers such as accounting, advertising and more.
THANK YOU, SPONSORS & PARTNERS!
A BIG THANKS to our sponsors, service providers, mentors and judges who make up this community supporting Birmingham's next big things! Special gratitude goes to our presenting sponsor of five years, PNC, for their commitment to Birmingham's local small businesses.
QUESTIONS ABOUT THE BIG PITCH?