THE BIG PITCH FINDS & FEEDS BIRMINGHAM'S NEXT BIG THINGS.
It's so much more than an event. It's a community of yaysayers who contribute knowledge, resources and horsepower to push great business concepts up a steep hill — faster.
2018 marked FIVE years of this exciting competition! Hear what the experience is like from competitors, sponsors and service providers from over the years:
Organized annually by REV Birmingham, The Big Pitch presented by PNC is a business pitch competition designed to provide technical assistance, mentoring, exposure and capital to Birmingham's up-and-coming entrepreneurs. While many pitch competitions award tech and other high-growth industries, The Big Pitch breaks from tradition by intentionally focusing on helping lifestyle and creative businesses that make Birmingham a vibrant place where tech and high-growth talent want to live, work and play.
Big Pitch finalists must demonstrate…
Big Pitch applications are rolling. The deadline for 2019 Big Pitch finalist consideration is Aug. 30, 2019. Applications submitted after this date will be considered for 2020.  
Pro tip: Compose your answers in a Word document first, then copy and paste them into the online application. Download this Big Pitch application worksheet and start drafting!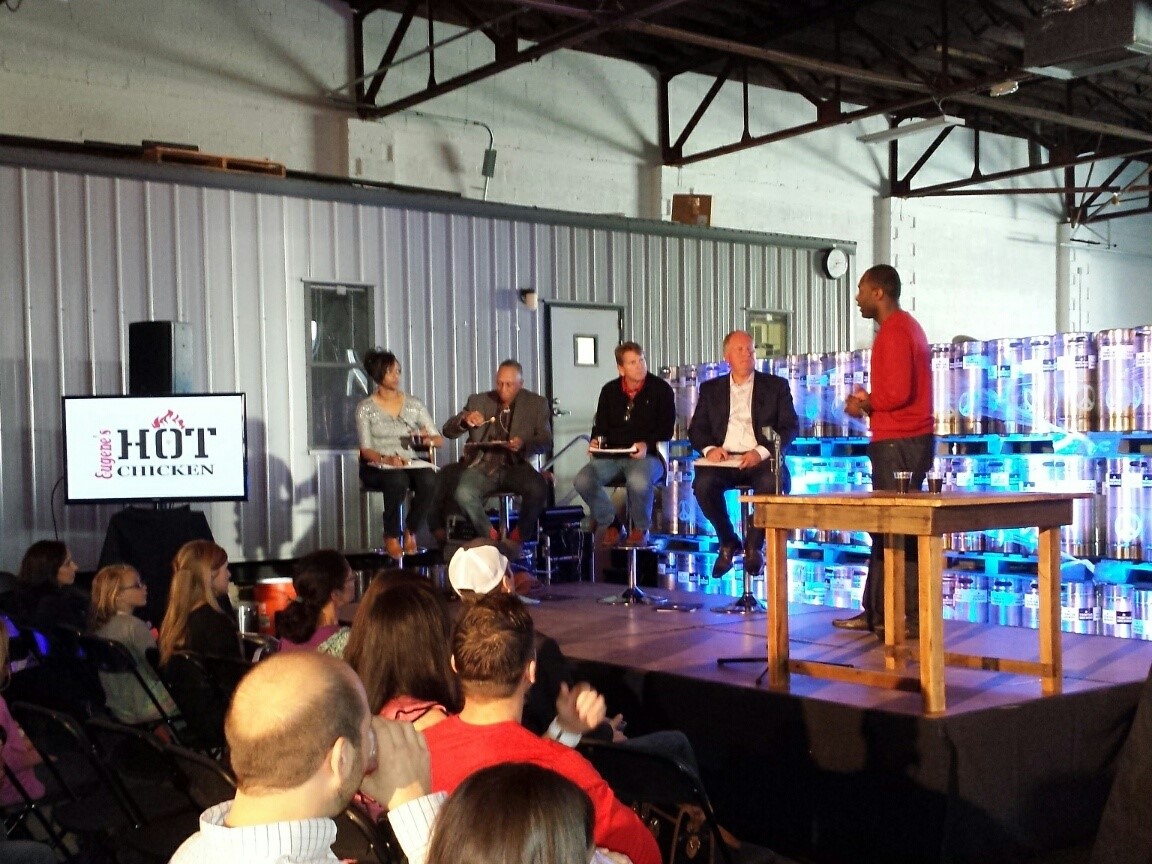 THE BIG PITCH JOURNEY BEGINS NOW.
The Big Pitch finalists will spend nearly two months preparing for pitch day. During that time, volunteer mentors and a cadre of service providers will coach finalists not just for the competition, but in growing their business. Prior to competition day, the REV Business Growth team is poised to help prospective finalists prepare their application for the selection process. Check out the competition rules, deadlines and funding details and start getting your application ready!
No need to wait until the deadline to apply!
Your Big Pitch application is an introduction to the REV Biz Growth team. Early applications give our team the opportunity to schedule a discovery meeting with you to learn more about your business goals and determine how we might help you achieve them. If you'd like to take advantage of REV's workshops and one-on-one coaching prior to the deadline, we require you submit your application at least 30 days prior to the deadline.
While meeting with our team won't guarantee that you'll be a Big Pitch finalist, our free one-on-one coaching will help you strengthen your business and your pitch application. The earlier you submit your application, the more capacity we will have to schedule coaching with you before finalist selection. Early applicants will have the opportunity to supplement their application if their business has grown or changed significantly since submission. 
THANK YOU, SPONSORS & PARTNERS!
A BIG THANKS to our sponsors, service providers, mentors and judges who make up this community supporting Birmingham's next big things! Special gratitude goes to our presenting sponsor, PNC, for their commitment to Birmingham's local small businesses.
QUESTIONS ABOUT THE BIG PITCH?