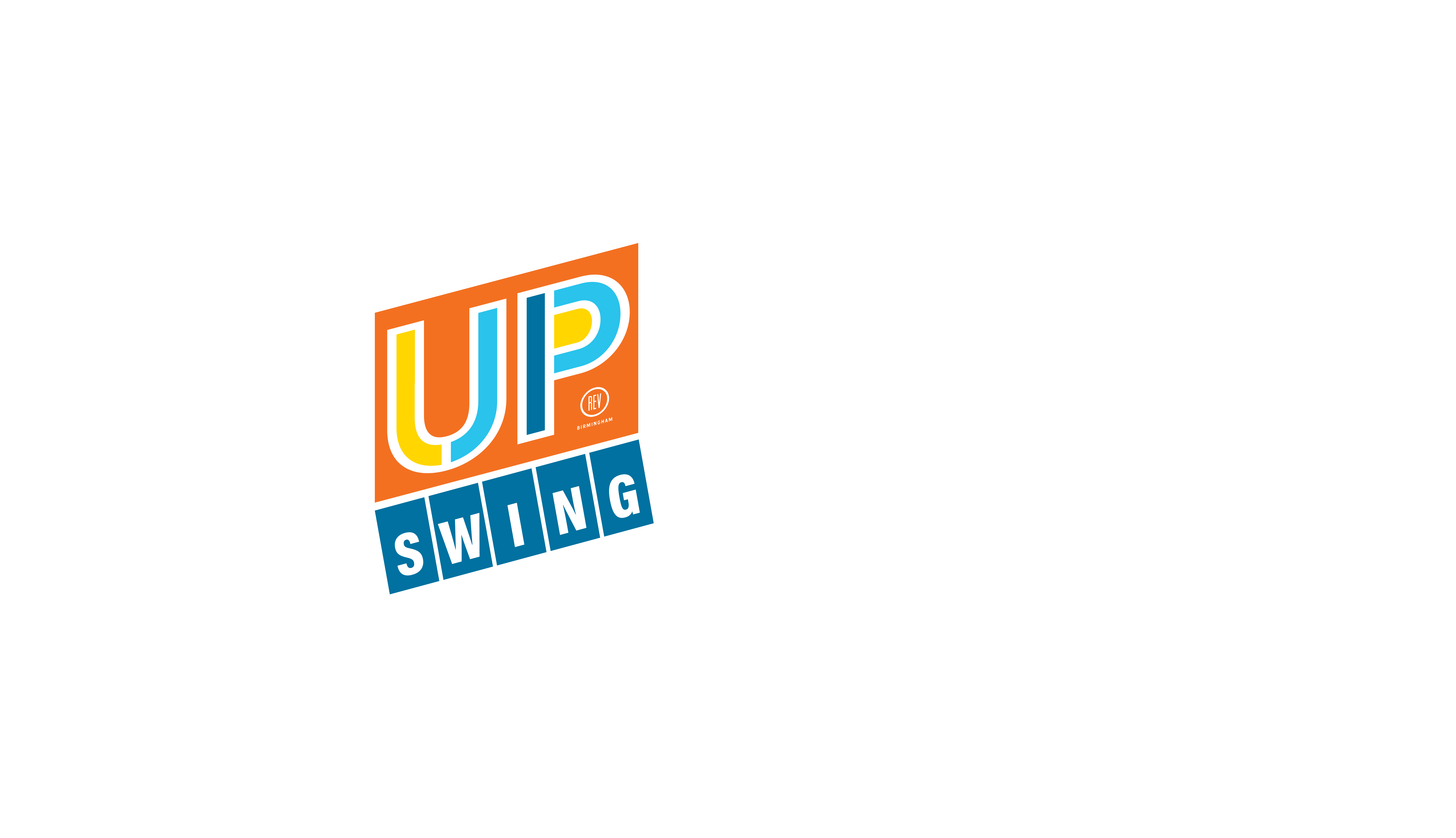 Birmingham will embrace more cool shops downtown.
At least that's what we think. Do you love shopping local and want to see more cool shops downtown? Authentic, local retail is vital for a vibrant city. That's why we are aiming high with this special fall 2019 project.
Upswing is a demonstration project designed by REV Birmingham to prove and improve downtown's market for retail. 
From September 29 through December 14, 2019, show your support for B'ham business by visiting Upswing's delightful corner of local shops, swing seating and more at 2nd Avenue North & 19th Street (across the street from The Pizitz)!
As a nonprofit, REV needs your help to keep projects like this going. Donations help us create more potential-proving, place-making, pop-up magic across the city. Give for the good of Birmingham!
Outpost by Domestique Coffee
self-serve coffee, tea and kombucha—plus Hero doughnuts and healthy grab-and-go lunch options
M-F 7 AM – 2 PM
open during all Upswing events
Hide & Hunter + Great Bear Wax Co.
handcrafted leather goods + hand-poured candles
M-F 10 AM – 2 PM | 4 PM – 7 PM
open during all Upswing events
Urban Vintage + Magic City T-shirts
apparel & gifts inspired by B'ham urban living
M-F 10 AM – 2 PM | 4 PM – 7 PM
open during all Upswing events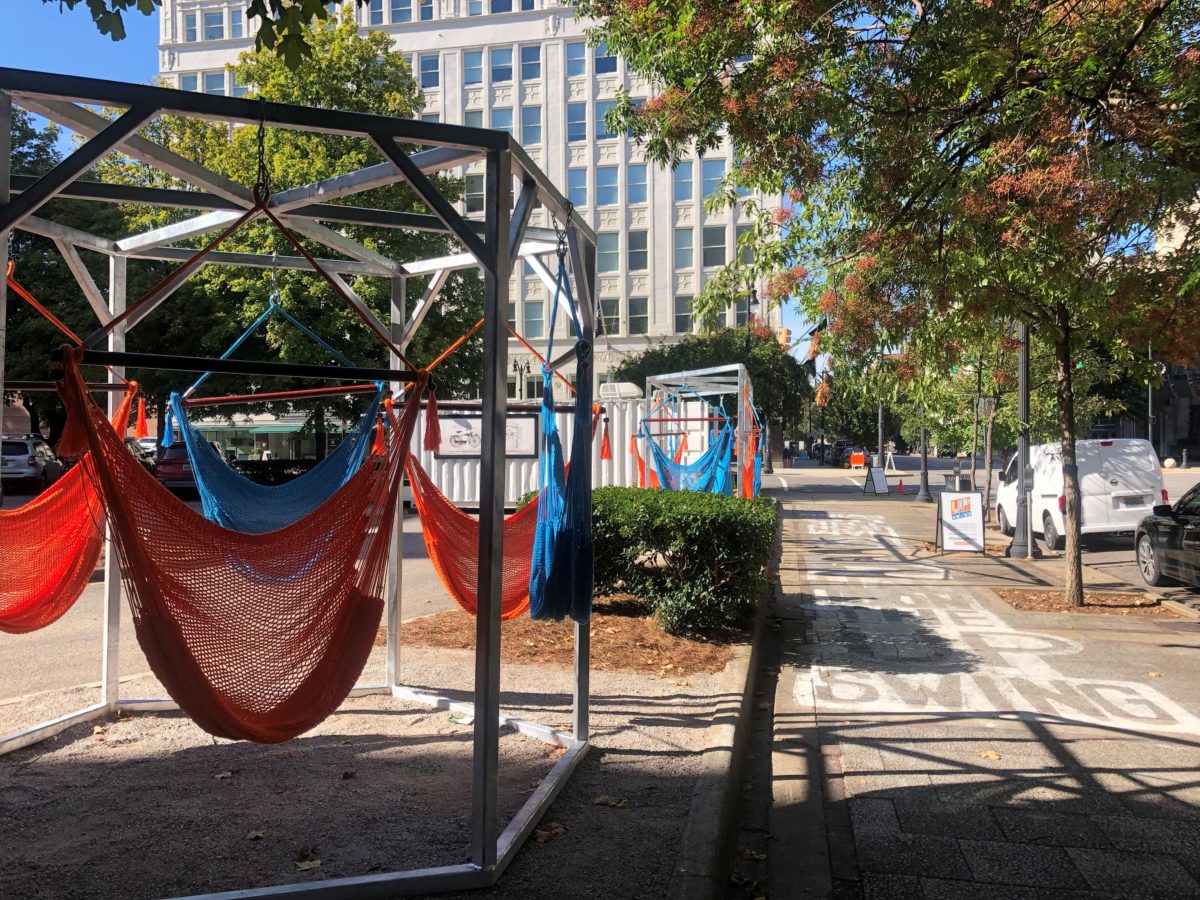 WHAT TO DO AT UPSWING
Shop local. Support Birmingham start-ups operating out of three awesome converted shipping containers on the lot at 2nd & 19th.
Hang out. Work using the space's free wifi or spend time with friends in Upswing's brightly colored hammock swings, bistro sets and rockers. Swings, you guys.
Do fun things. From outdoor movies to The Big Pitch, events are filling Upswing's dance card. The REV team will add new events as they are planned.
Check the calendar of events below, and watch for updates/reminders on REV's social media (@revbham on Instagram, Facebook and Twitter).
THU NOV 14
Mountain High Fun Run—5 miles around downtown, with drinks afterward at The Louis
5:30 PM – 6:30 PM
SAT NOV 23
The Big Pitch—Learn about Birmingham's next big things at REV's "Shark Tank" style business pitch competition
1 PM – 4 PM
SAT DEC 14
Pop-up Snow Globe—a 7-foot-tall snow globe & more holiday delight on our Upswing corner
3 PM – 5 PM
WHERE'S UPSWING?
At the corner of 2nd Avenue North & 19th Street in downtown Birmingham
September 29 – December 14, 2019
Want to help spread the word about Upswing?
Then, we have the toolkit for you! Whether you're a reporter, event partner, Upswing shop owner or Birmingham yaysayer, this OneDrive is your resource for Upswing photos, logos and more.