ZYP BIKESHARE
Launched in October 2015, Zyp BikeShare, an initiative of REV Birmingham, ushered in a new era of public transportation options to the city of Birmingham. Upon its launch, Zyp became the first public bike-sharing system in the state of Alabama, and the first system overall to utilize electric pedal assist technology in North America. Servicing downtown Birmingham and its surrounding neighborhoods, Zyp allows access to hundreds of green bikes at more than 40 strategically placed stations for quick, convenient trips around town for residents and tourists alike.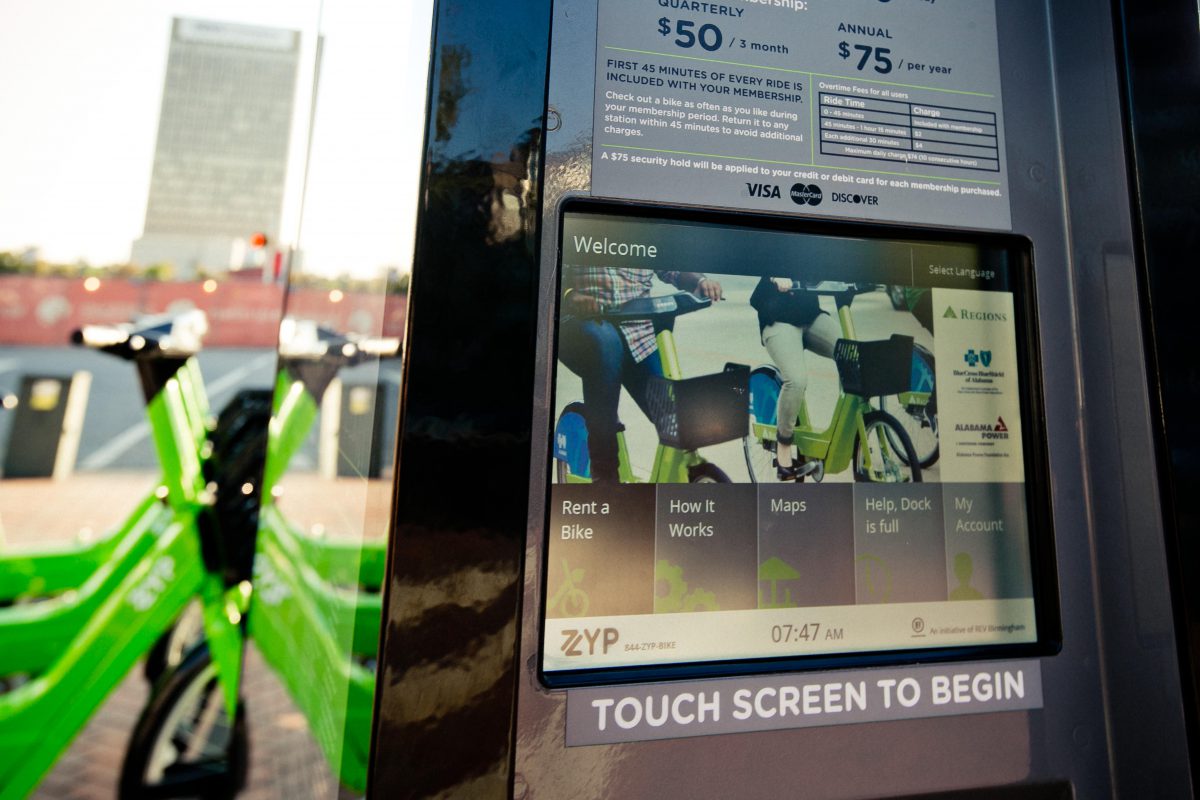 HOW IT WORKS & PRICING
Walk-up users can access bikes directly at a station via touchscreen payment kiosks or downloading the Zyp mobile app on their smartphone. Pass Options include Pay-As-You-Go, 1-Day, 3-Day and 1-Month access (click here for pricing).
Once a bike is undocked, the user has up to 45 minutes of ride time before they must dock the bike at a nearby Zyp station. For users who would like to continue riding, they may immediately undock the bike again — or select a new bike — and a fresh 45-minute ride time will begin. This may be done as many times as they wish while their pass is still active.
Need help with a bike? Call Zyp Customer Service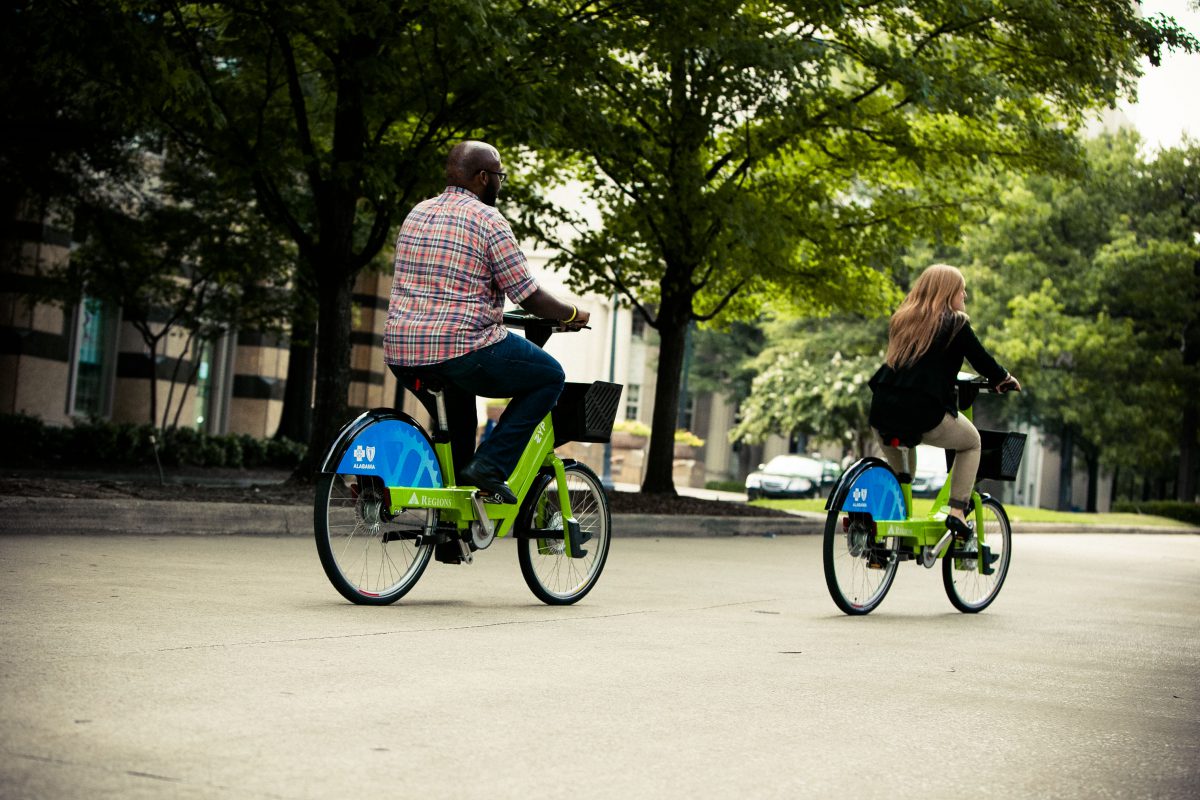 LET'S MAKE AN IMPACT
Since its launch, Zyp users have checked out bikes more than 200,000 times and covered more than 220,000 miles throughout downtown. Want to follow along and see the positive impacts Zyp BikeShare is making on Birmingham? You can check out the stats in real time. Together, we can increase vibrancy, connectivity, and livability in Birmingham!