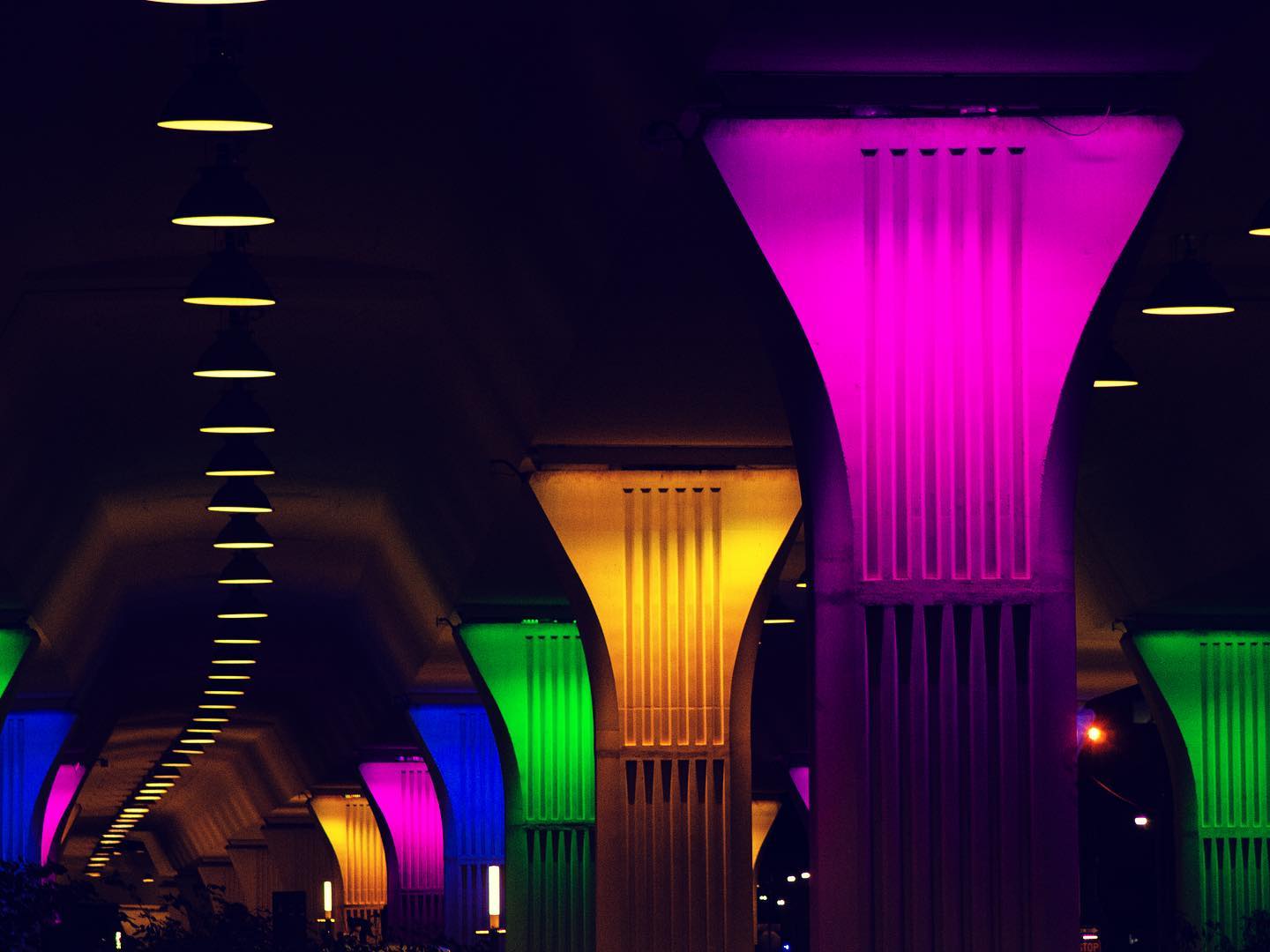 New beginnings are on the horizon for REV Birmingham, but it couldn't be possible without the work we have done this past year. REV Birmingham does impactful, vibrant, and intentional work. From murals to The World Games, Birmingham has seen a lot of impact in 2022.
REV focuses on creating vibrant business districts. These districts enhance our lives and help attract and retain talent and business in our region. REV works in two main areas within Birmingham; Woodlawn and Downtown. In 2022 the city has seen a lot of growth and changes, so let's reflect on the past year!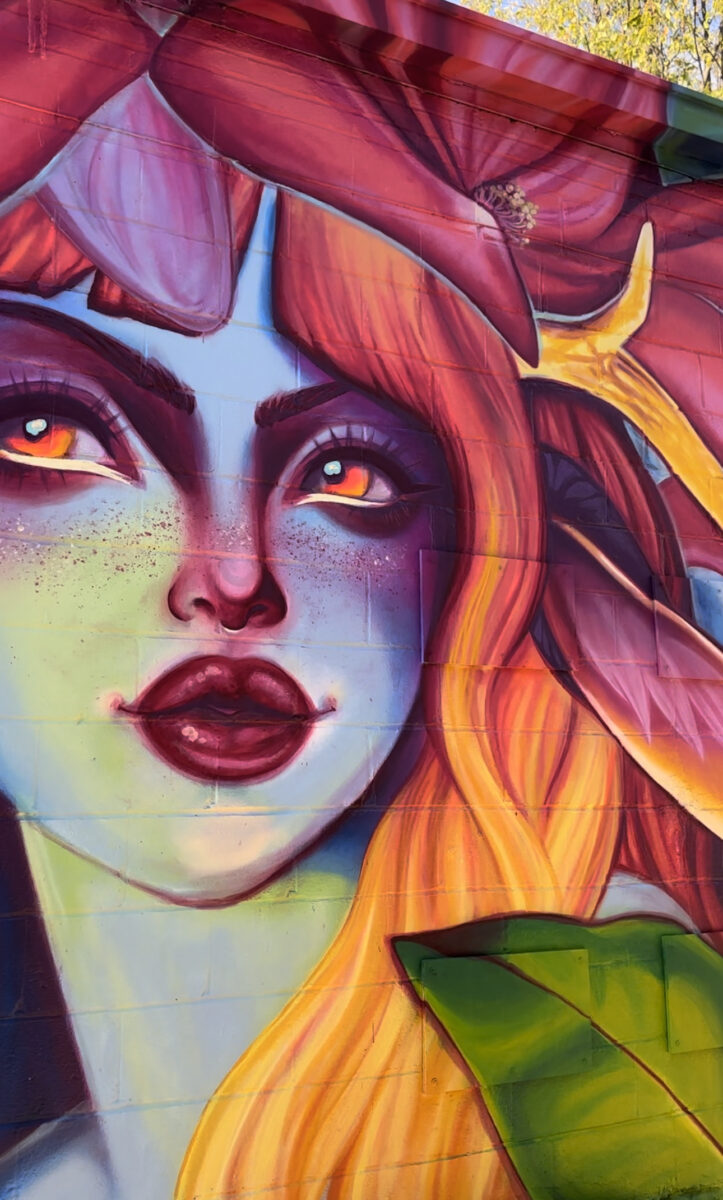 Woodlawn
The Way
A project led by Blank Space BHAM and REV Birmingham, The Way is an alleyway between 55th  Street North and 55th Place North that has been transformed to a mural masterpiece. The Magic City Mural Festival turned the dull alleyway to a vibrant and colorful road that improved the overall pedestrian experience. "The Way" alleyway is in the heart of Woodlawn's commercial district. Several key Woodlawn businesses back up to the alley, including Woodlawn Bar and Lounge and Woodlawn Theatre. The murals help these businesses reclaim usable space in addition to adding vibrancy to Woodlawn.
Woodlawn Marketplace
Due to the success of the street market, the Woodlawn Marketplace was born! The retail incubator was first introduced as a pop-up shop featuring 12 of our Woodlawn Street Market vendors. Now, the store has a permanent home on 1st avenue that has two anchor tenants and over 13 vendors. Since opening its doors in October, the Marketplace has brought the community together through coffee and local goods.
Woodlawn Municipal Refresh
The parking lot located on the corner of 1st Ave. S and 55th Place N was in desperate need of some TLC. This parking lot has hosted numerous events like the Street Markets, Club Duquette Street Parties, and even concerts! To keep people interested in hosting these events, the Woodlawn Urban Main team gathered volunteers from the Woodlawn Business Association to give the sign a refreshing facelift. The parking sign was revamped, and the landscaping surrounding the area was changed.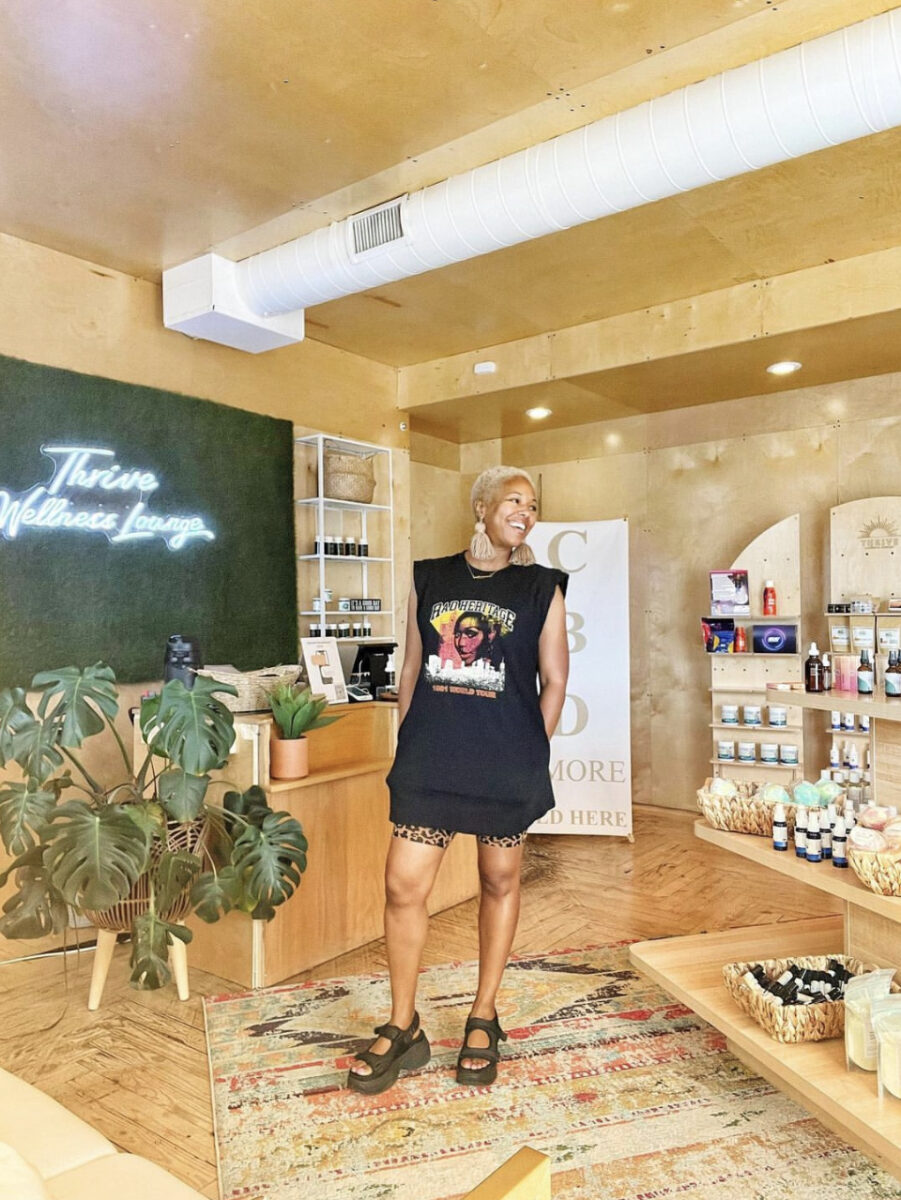 New Businesses: 
D'Trespa – LaRoyce Marsh, owner of d'Trespa Consignment Boutique, recently relocated her store from Homewood to Woodlawn. This consignment boutique offers a variety of vintage pieces, from funky hats to luxurious fur coats. The new store is located in the heart of Woodlawn at 5529 1st Ave S Birmingham, AL 35212 (also known as the old Woodlawn Marketplace location)!
Slutty Vegan – Slutty Vegan opened its doors this year to the community of Woodlawn. They decided to open their first location outside of Georgia, right here in Alabama. Birmingham became the fourth location for the Atlanta-based restaurant, whose comfort food and plant-based burgers have changed how people think about vegan food.
Thrive Wellness – Thrive Wellness Lounge is a plant-based health and wellness store in the center of Woodlawn owned by Tish Fletcher (a veteran Woodlawn Street Market vendor)! Thrive offers CBD-infused products, detox teas, vitamins, and newly added Cryotherapy. Tish also offers coaching support for her 15-Day Detox Challenge.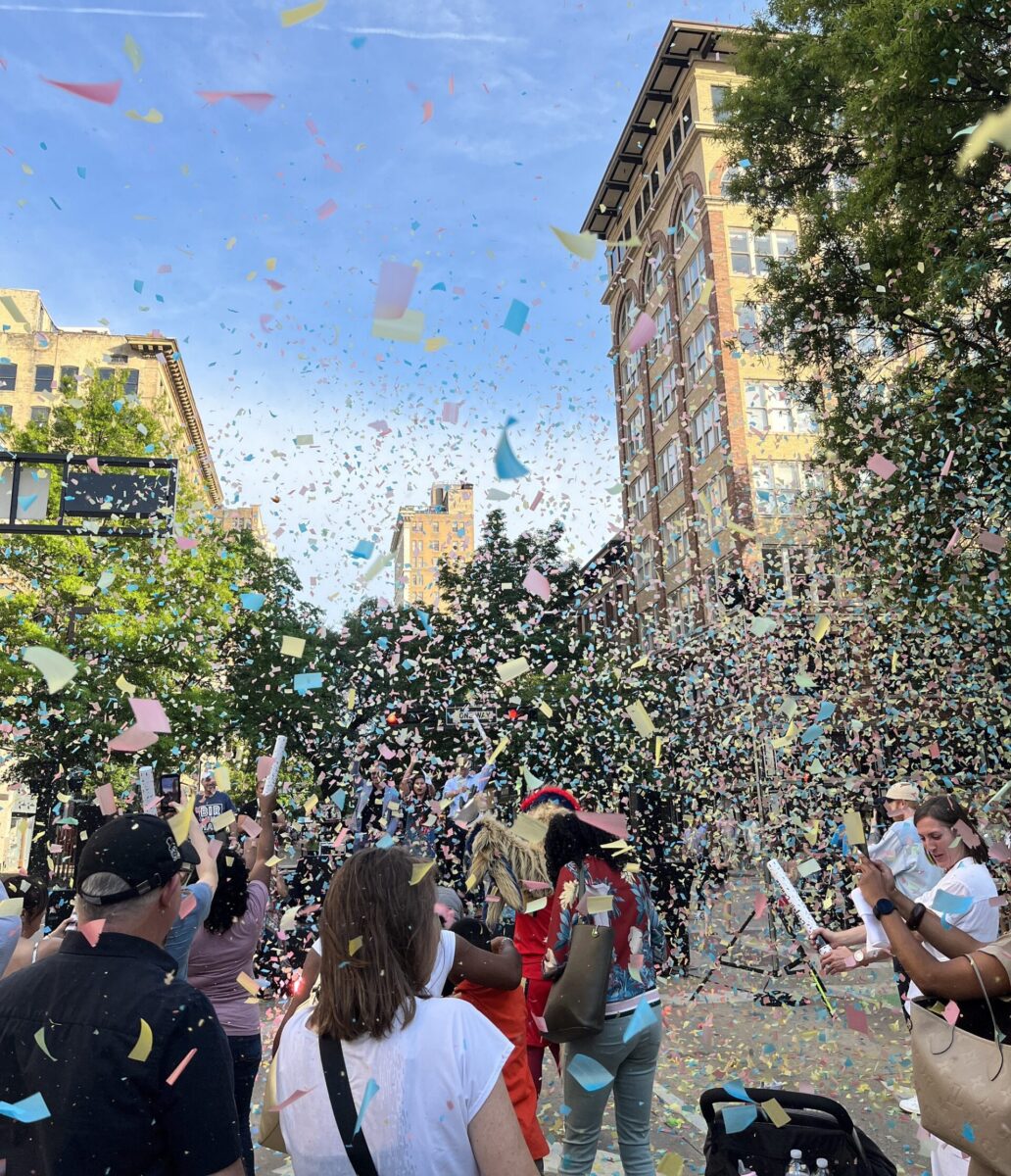 Downtown
Downtown Bhm Website and Social
REV Birmingham launched Downtown Bhm in May to promote all the wonderful and numerous things Birmingham offers. To communicate more efficiently with the public, the Downtown Bhm sites were created. The website offers news, attractions, accommodation recommendations, and even history. You can plan a whole day or even a weekend trip by using the website tool to narrow down your interests using categories & feature settings!
20th Street Refresh
The 20th Street refresh is one of our most significant projects to come out of 2022. The project implemented on 20th Street North from the railroad tracks to Linn Park included new native and drought-resistant landscaping (like the plants in Railroad Park and Rotary Trail), cafe-style seating, and an expansion of the bike and flex lanes. We celebrated our endeavors with a block party at the beginning of the summer.
Linn Park Remaster Plans
A planning process to redesign and reactivate Linn Park kicked off in the Spring when public and private organizational partners met on-site with the nationally acclaimed park designers OJB Landscape Architecture to begin an eight-month master plan development process to improve Linn Park. This community-oriented process will result in an interactive design and activation plan positioning Linn Park as a vibrant destination designed to drive inclusive growth, greater public use, and property reinvestment. With all three workshops finalized, the next steps are to come in 2023!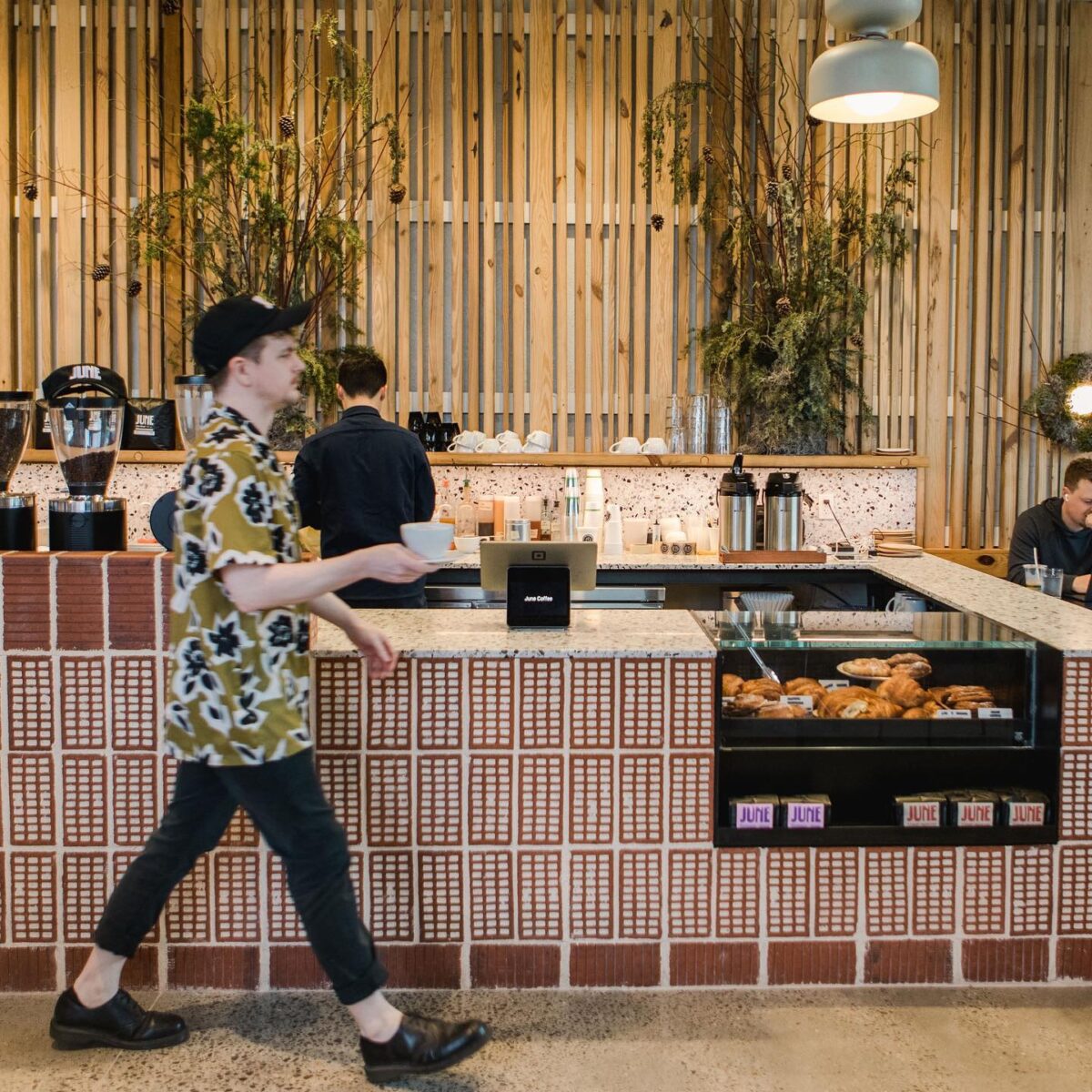 New Businesses:
City Walk – The recent completion of Birmingham's I-59/20 Central Business District (CBD) Interstate bridges brings about a renewed focus on the space underneath the bridges known as City Walk BHAM. City Walk BHAM aims to provide a space to assist in reconnecting Birmingham and create a destination and common area open to everyone! This park made tremendous efforts when the World Games came to Birmingham as it connected other event spaces.
June Coffee – Located on 25th St. N next to Last Call Bakery, June roasts and brews the finest coffee they can find and share it with the community. The coffee company is based in Birmingham and is open seven days a week!
House of Found Objects – This is the newest bar to open in Birmingham. The meticulously-designed cocktail lounge offers a nightlife experience unique to The Magic City, where guests can wear costumes, order the signature "Legendary Sex Panther" cocktail and play board games.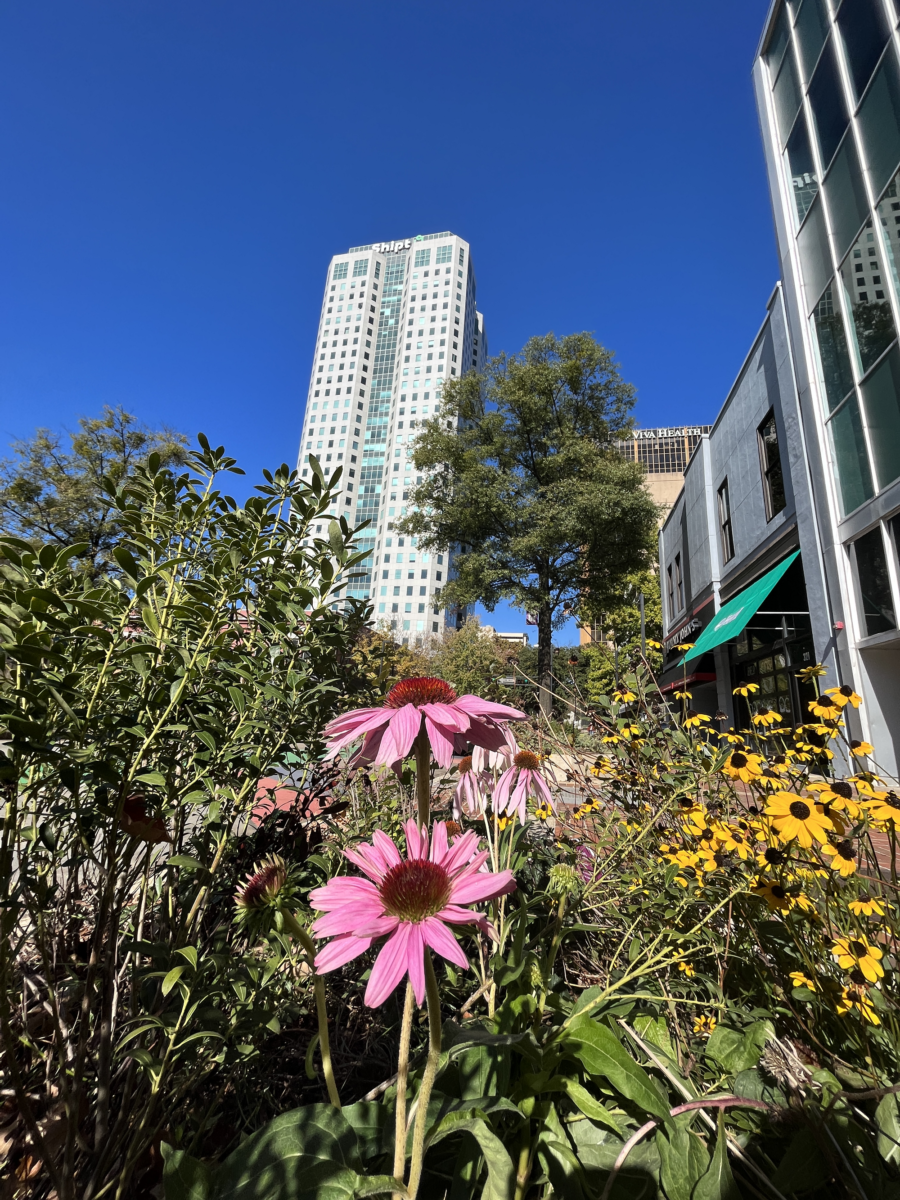 COMMUNITY
None of this would be possible without the support of the community. Community leads and design feeds – which means that we examine the pieces of a community and work with stakeholders to agree on a vision and design strategies that fuel it. We confront challenges with daring problem-solving and a collaborative spirit to help our neighbors realize their dreams.
REV Birmingham has celebrated ten years of creating vibrant districts. Of course, these accomplishments couldn't have been achieved without the help of our board members, investors, and yaysayers like YOU! We are looking forward to continuing to create positive change in the Magic City in 2023 and the years to come.
Related News
Filed Under: Front Page, Get Involved, Historic Preservation, Residential

President and CEO of REV Birmingham David Fleming writes about the importance of historic preservation and highlights the advocacy efforts that saved the French Quarter in New Orleans and the Forest Park neighborhood in Birmingham. The article concludes with a call to action, urging for new leaders and the implementation of various strategies to protect and celebrate Birmingham's historic buildings and places.

Filed Under: Filling Vacant Spaces, Front Page, Small Business, Woodlawn, Yaysayers

Lights, Camera, Action! The rebirth of the Woodlawn Theater is happening this weekend in the heart of Woodlawn. The theater is opening its doors to the public with two extraordinary opening events that are FREE to the public. The 1400 square foot venue has a wide range of amenities and even has a full-service bar. Because of the Mason Music Foundation, this venue is filling a much needed resource for local musicians to perform. Keep reading to discover how the theater came back to life and its impact on the community.

Filed Under: Downtown Birmingham, Events, Front Page, Yaysayers

Brian Allen, a talented cornerback, has made the remarkable transition from a small town in Texas to the vibrant city of Birmingham. Choosing Birmingham for his football career for two consecutive seasons, Brian's unwavering dedication and exceptional skills have made him a standout figure in the world of football. To dive deeper into Brian's journey and discover his genuine appreciation for the city, watch this video with the link below!