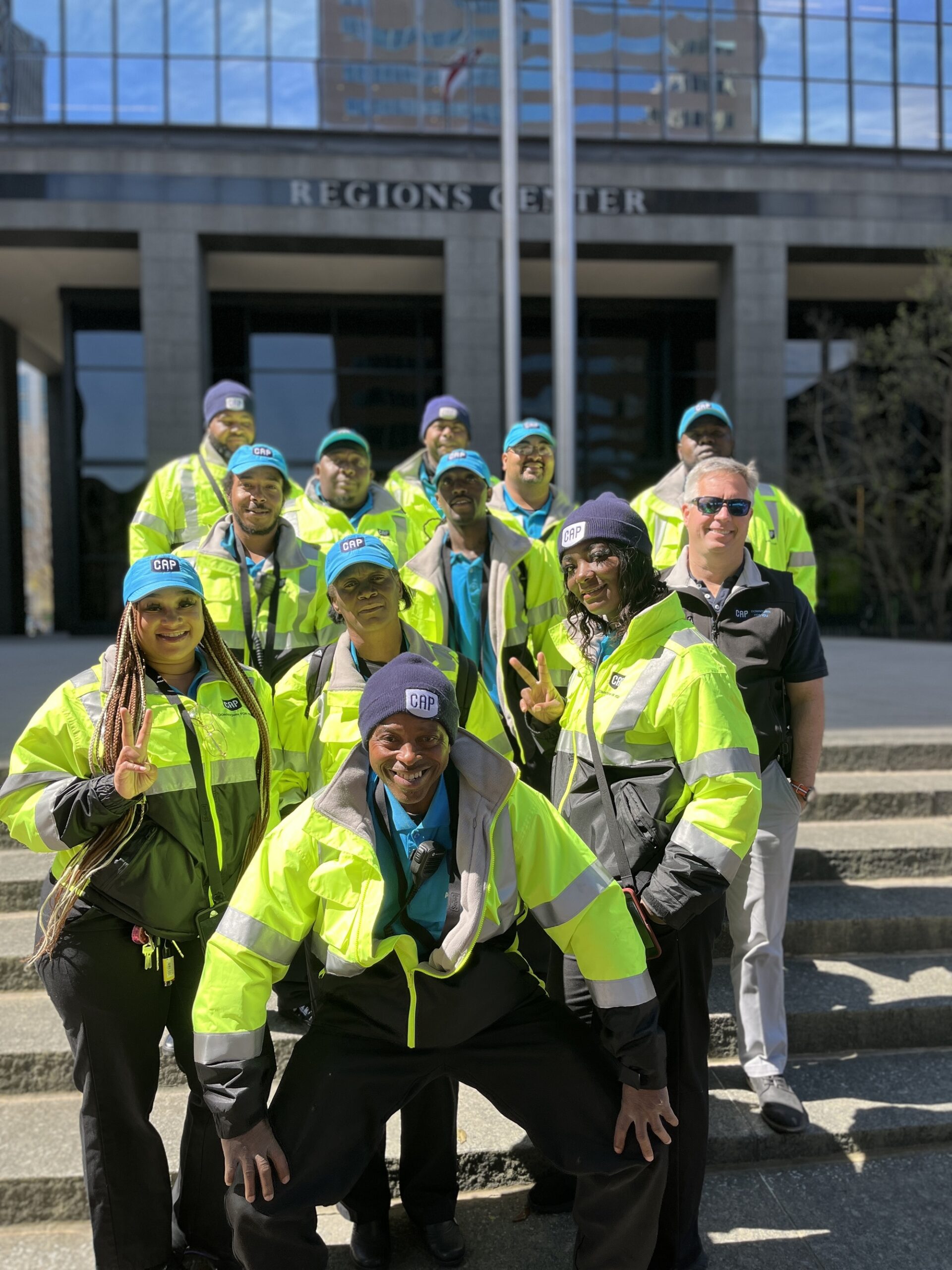 The sun is out, the flowers are blooming, and the CAP team is ready to spring into action! CAP keeps downtown safe all year round, but as the spring season approaches, they are adding a few more things to their list of duties! From pressure washing the streets to making sure all the new landscaping going in on 20th Street stays in tip top shape, CAP is ready to make sure that Downtown Birmingham is looking better than ever this season. Here's what you'll see our team in blue (or sometimes yellow – check out those new jackets they're rocking!) out and about doing.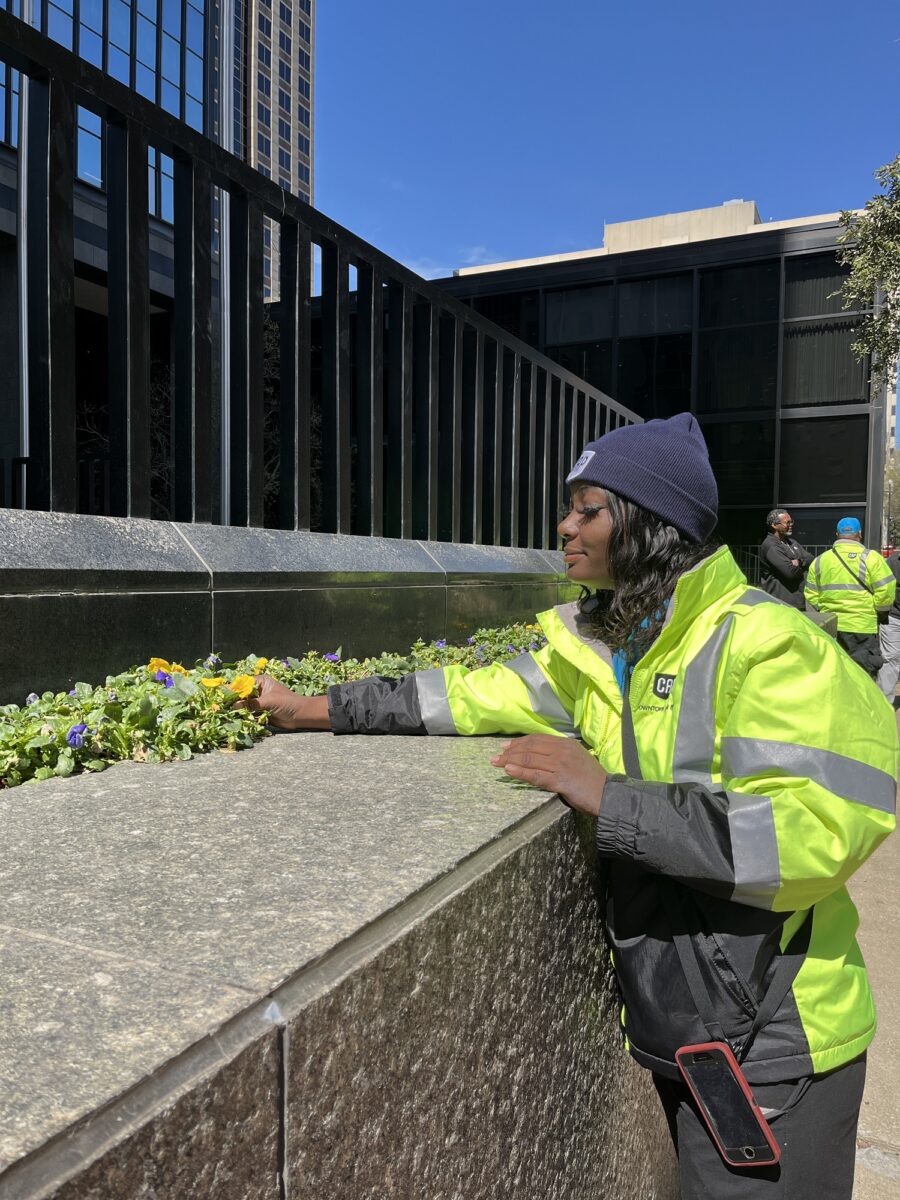 Keeping downtown's flora in bloom
As the construction on 20th Street nears the finish line (which you can find out more about by clicking here) we are beginning to put in the finishing touches. This includes things like lane painting, outdoor furniture, and of course some landscaping. And who better to look after the blooming flowers than our CAP team? You can find them downtown looking after the local flora and making sure it stays in bloom through the spring season and beyond!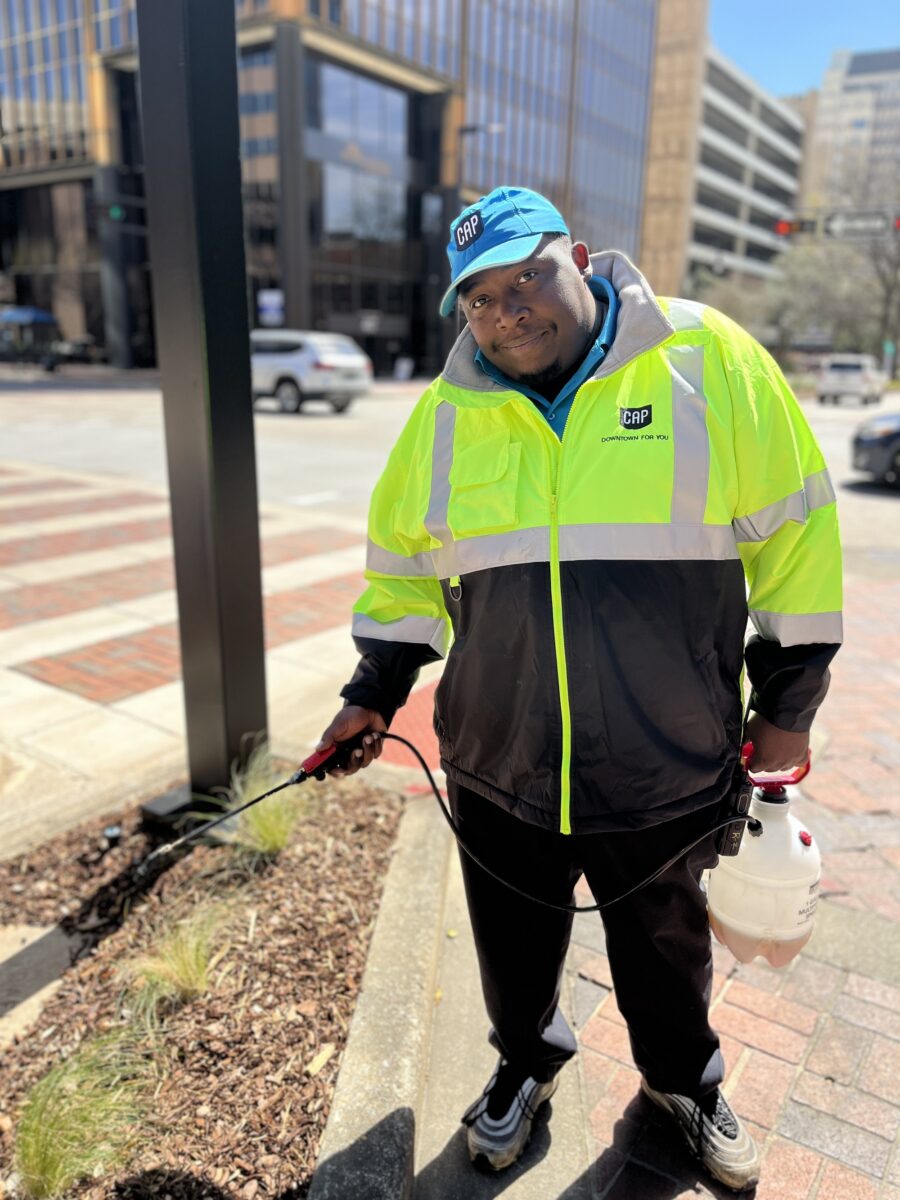 Spraying away those stubborn weeds
The CAP team wants to make sure that downtown is always looking its best – and that means no overgrown weeds! You've probably seen some of the ambassadors out and about with their weed sprayer. This helps keep the weed growth under control and maintains Downtown Birmingham's natural beauty!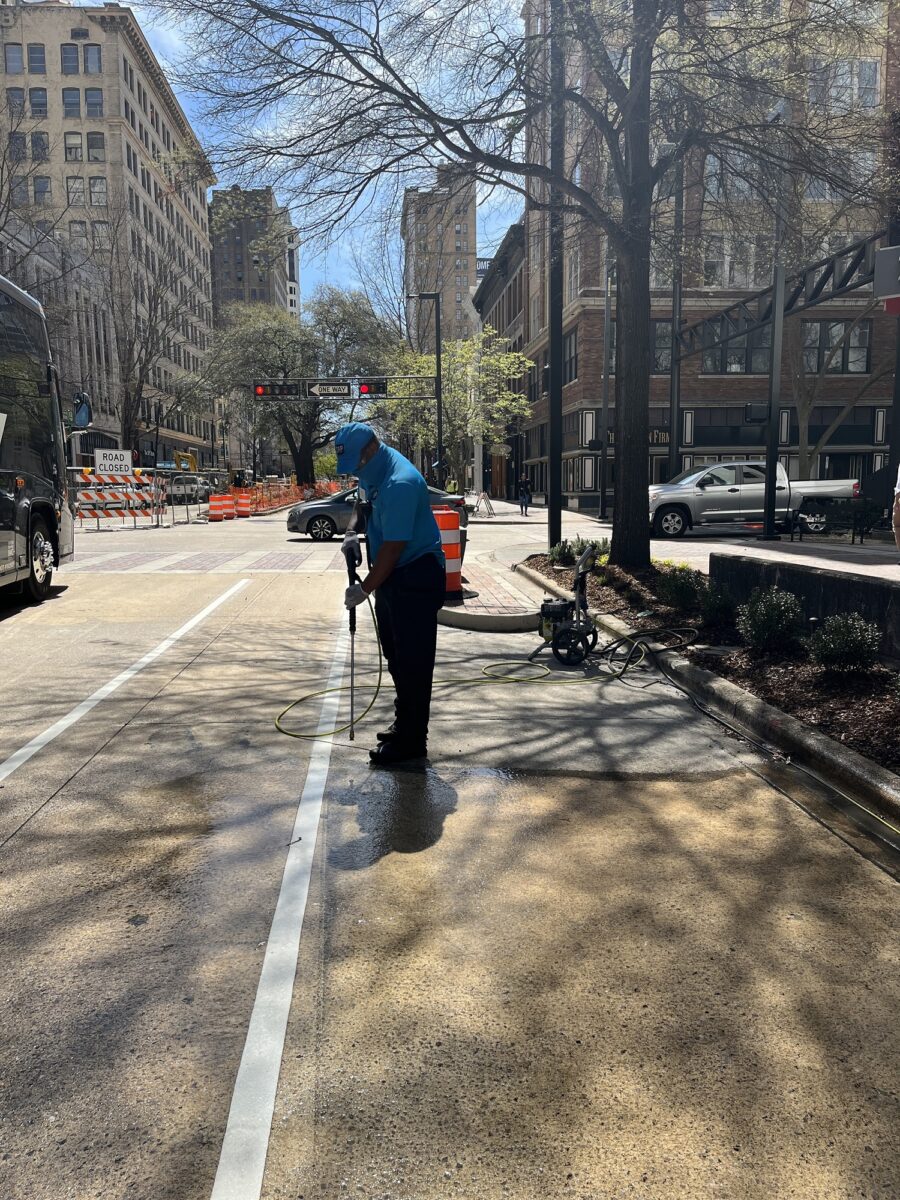 Washing away all your worries
Another important step in keeping downtown looking better than ever is breaking out the pressure washer every once in a while! With all the traffic that comes through downtown it's an important part of the CAP team's duties to wash the streets every once in a while, in order to keep it looking bright and beautiful.
And of course, the CAP team still offers all of their standard clean and safe services like:
Safety patrols
Security escorts
Directions & helpful information
Street outreach
Litter patrols
Graffiti removals
Beautification
You can call CAP for service at 205-251-0111 follow them on social media @CAPisDowntown!
Related News
Filed Under: Front Page, Get Involved, Historic Preservation, Residential

President and CEO of REV Birmingham David Fleming writes about the importance of historic preservation and highlights the advocacy efforts that saved the French Quarter in New Orleans and the Forest Park neighborhood in Birmingham. The article concludes with a call to action, urging for new leaders and the implementation of various strategies to protect and celebrate Birmingham's historic buildings and places.

Filed Under: Filling Vacant Spaces, Front Page, Small Business, Woodlawn, Yaysayers

Lights, Camera, Action! The rebirth of the Woodlawn Theater is happening this weekend in the heart of Woodlawn. The theater is opening its doors to the public with two extraordinary opening events that are FREE to the public. The 1400 square foot venue has a wide range of amenities and even has a full-service bar. Because of the Mason Music Foundation, this venue is filling a much needed resource for local musicians to perform. Keep reading to discover how the theater came back to life and its impact on the community.

Filed Under: Downtown Birmingham, Events, Front Page, Yaysayers

Brian Allen, a talented cornerback, has made the remarkable transition from a small town in Texas to the vibrant city of Birmingham. Choosing Birmingham for his football career for two consecutive seasons, Brian's unwavering dedication and exceptional skills have made him a standout figure in the world of football. To dive deeper into Brian's journey and discover his genuine appreciation for the city, watch this video with the link below!