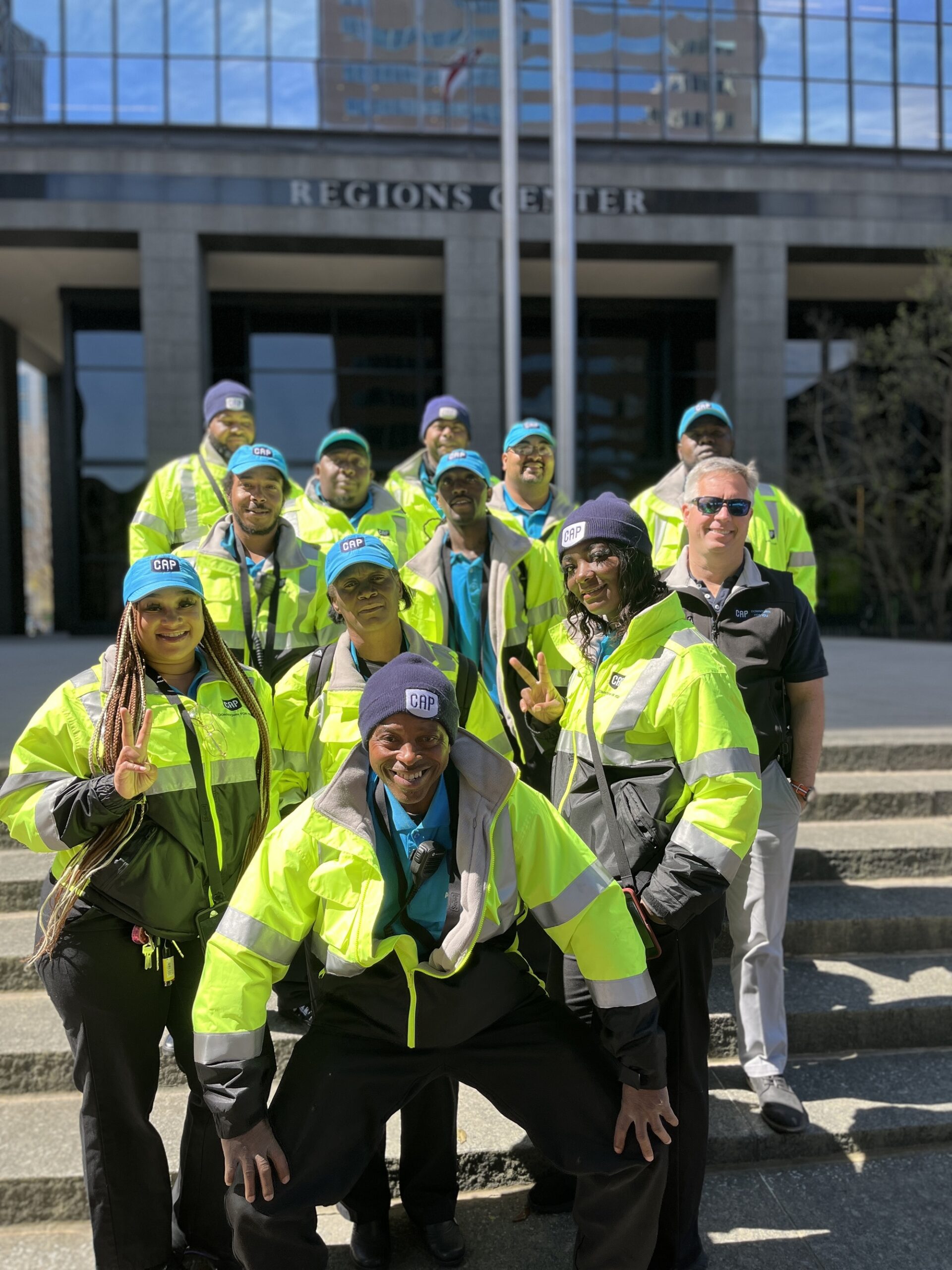 The sun is out, the flowers are blooming, and the CAP team is ready to spring into action! CAP keeps downtown safe all year round, but as the spring season approaches, they are adding a few more things to their list of duties! From pressure washing the streets to making sure all the new landscaping going in on 20th Street stays in tip top shape, CAP is ready to make sure that Downtown Birmingham is looking better than ever this season. Here's what you'll see our team in blue (or sometimes yellow – check out those new jackets they're rocking!) out and about doing.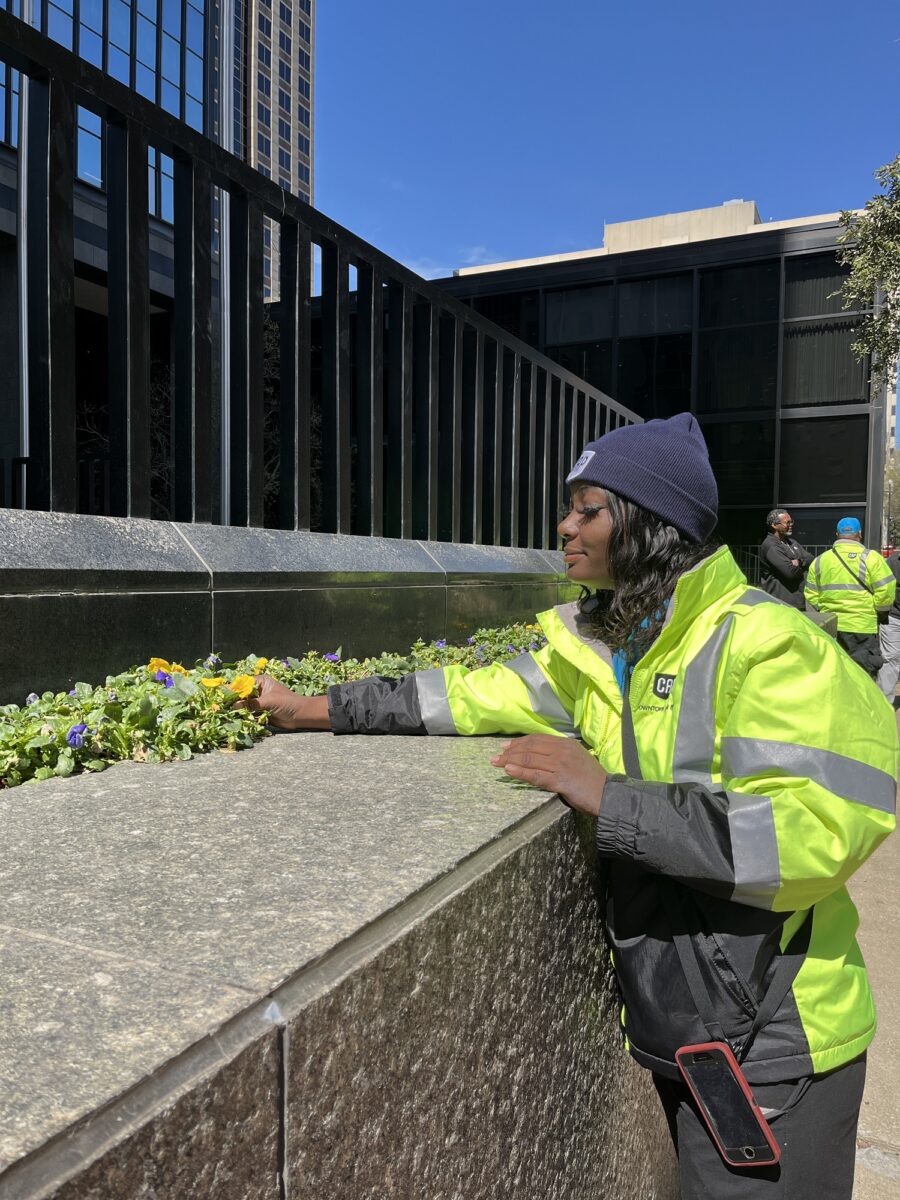 Keeping downtown's flora in bloom
As the construction on 20th Street nears the finish line (which you can find out more about by clicking here) we are beginning to put in the finishing touches. This includes things like lane painting, outdoor furniture, and of course some landscaping. And who better to look after the blooming flowers than our CAP team? You can find them downtown looking after the local flora and making sure it stays in bloom through the spring season and beyond!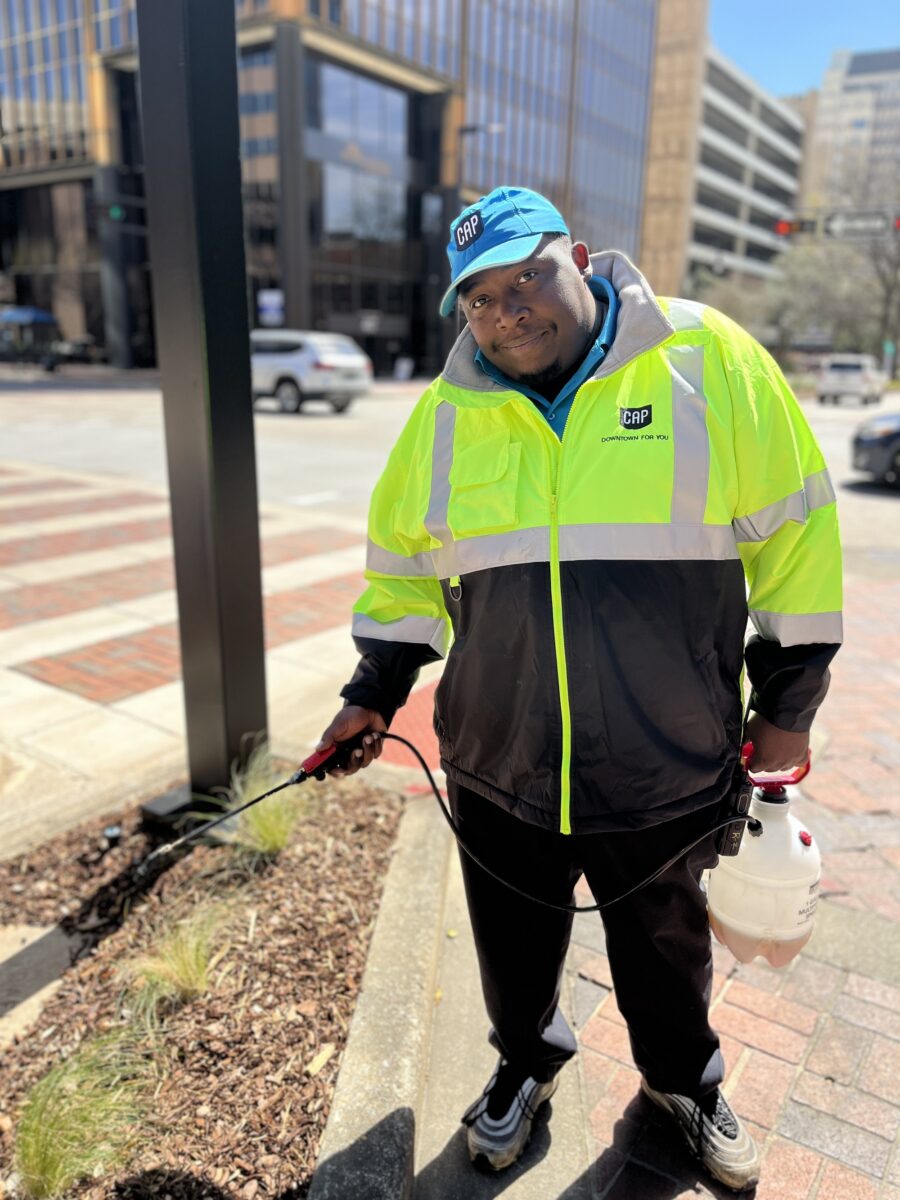 Spraying away those stubborn weeds
The CAP team wants to make sure that downtown is always looking its best – and that means no overgrown weeds! You've probably seen some of the ambassadors out and about with their weed sprayer. This helps keep the weed growth under control and maintains Downtown Birmingham's natural beauty!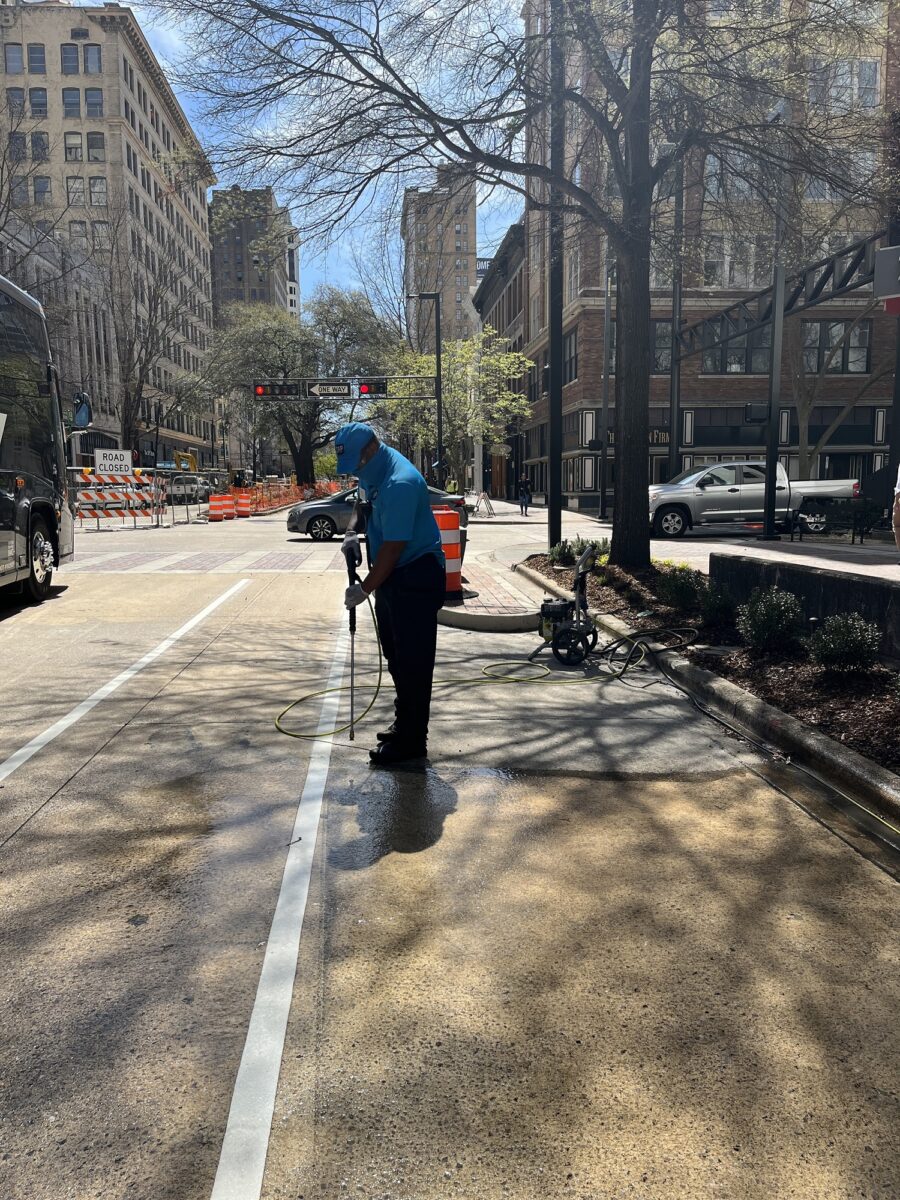 Washing away all your worries
Another important step in keeping downtown looking better than ever is breaking out the pressure washer every once in a while! With all the traffic that comes through downtown it's an important part of the CAP team's duties to wash the streets every once in a while, in order to keep it looking bright and beautiful.
And of course, the CAP team still offers all of their standard clean and safe services like:
Safety patrols
Security escorts
Directions & helpful information
Street outreach
Litter patrols
Graffiti removals
Beautification
You can call CAP for service at 205-251-0111 follow them on social media @CAPisDowntown!
Related News
Filed Under: Big Pitch, Front Page, Small Business, Uncategorized

If you've been following REV for a while, you probably remember The Big Pitch Competitions we used to hold back in the day. The Big Pitch presented by PNC was essentially our own little version of Shark Tank. And a lot of your favorite local businesses that participated in this competition now have active retail storefronts that you can go check out. Let's start with some of our finalists that are based in the City of Birmingham and see what they've been up to!

Filed Under: Developer, Downtown Birmingham, Filling Vacant Spaces, Front Page, Potential-Proving, Uncategorized

Have you been to Downtown Birmingham's newest development located on 25th Street? If not, you need to head down there ASAP and check it out! This new single story development is a product of a collaboration between David Baker Architects (DBA) and Locke General Contractors, led by DBA's very own Amanda Loper. It is intended to be a "collaborative commercial space in a catalyst development area of Birmingham." Both DBA and Locke General Contractors will be tenants of the space, along with June Coffee Roasters, Zephyr Barber, and Last Call Baking Cooperative!

Filed Under: Downtown Birmingham, Events, Front Page, Uncategorized

One of Birmingham's many hidden treasures is the music scene downtown. The sheer volume of concert venues we have in downtown Birmingham is something most people aren't even aware of – but it really is remarkable! There is truly something for everyone, whether you're into the smaller, more intimate venues or the large-scale venues for those big name artists. Keep reading to check out some of the cool venues downtown Birmingham has to offer.