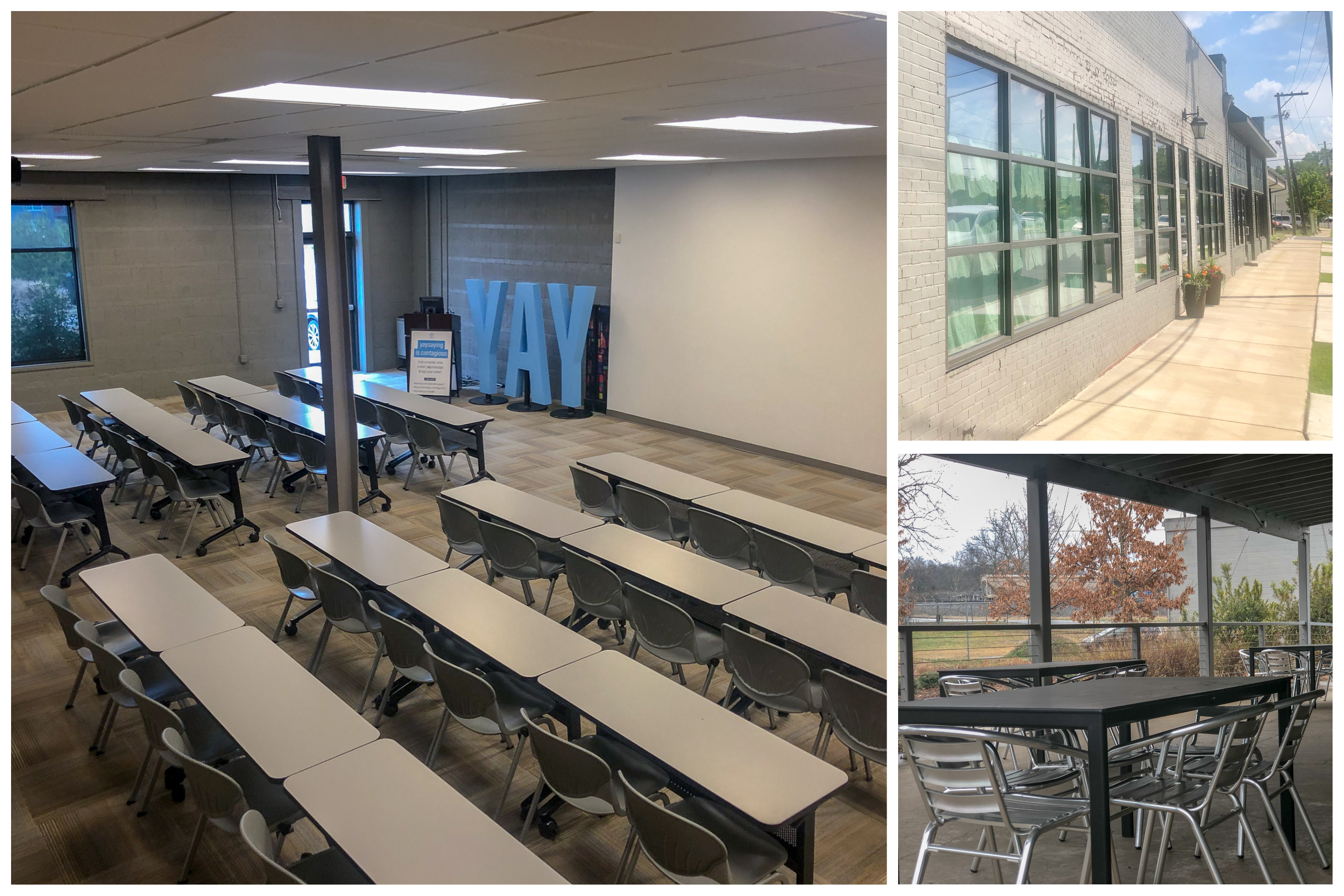 Let's face it. Some things can't be handled on Zoom. So, what can you do when you need to meet in person but want to keep your staff or coworkers safe? Consider meeting in the historic neighborhood of Woodlawn at REV's headquarters, SocialVenture. Here's what we're doing to help you meet safely in this COVID-19 world: 
Ion filtration system 
We recently installed the Bipolar Ionic Air Purifier. The ions produced by the air purifier not only clean the air as it passes through the air conditioning system; the ions spread through the room, attacking impurities and contagions at their source, even on hard surfaces. This provides the opportunity to remain in the space for longer periods of time without worrying as much about exposure. We run the filter constantly, so air is always being purified. 
Plenty of space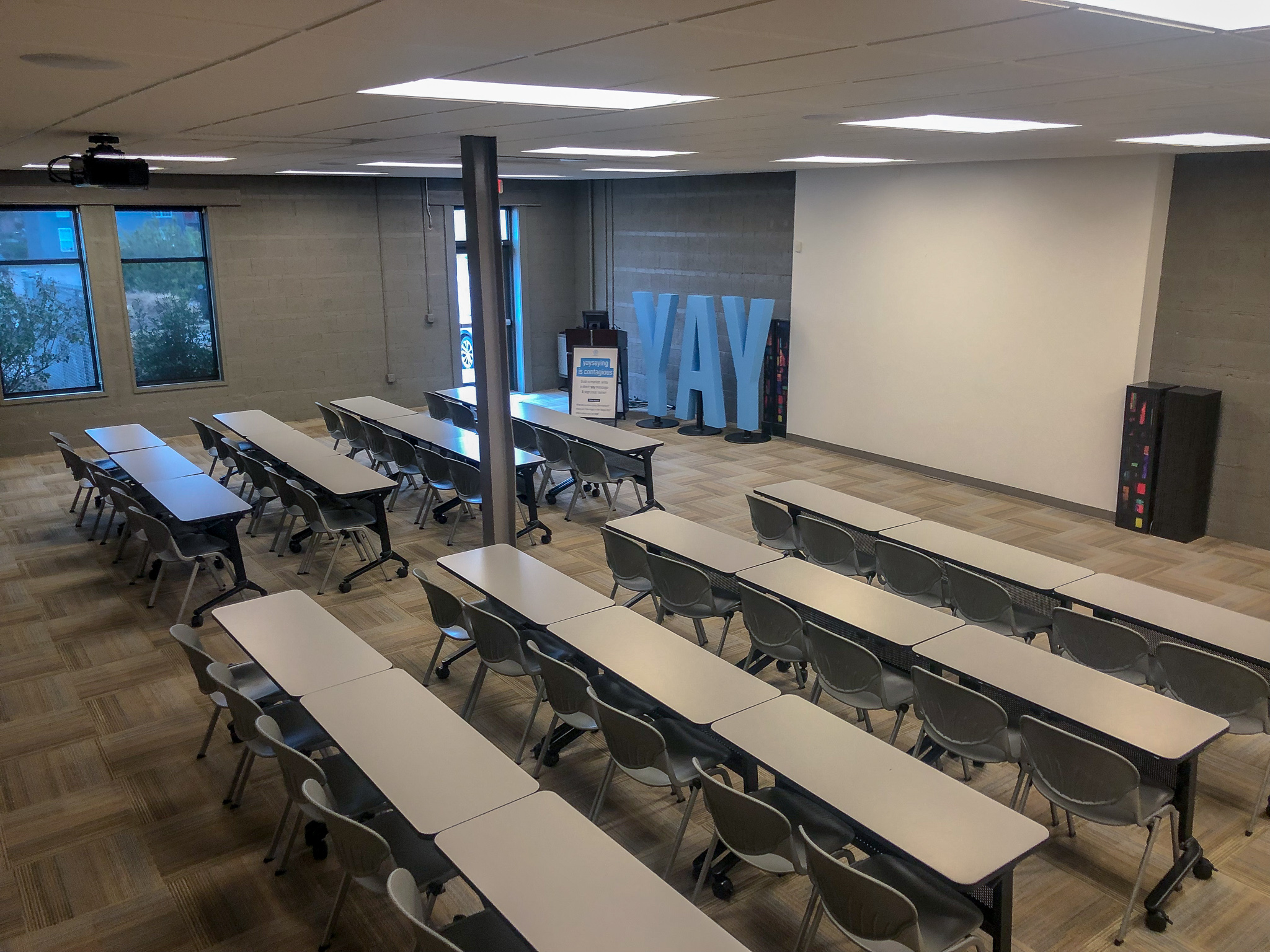 Our largest meeting room is 3,000 sq. feet. That means there's plenty of space to safely spread out for up to 40 people. The room also features customizable chair and table layouts, so you can set it up to meet your needs, whatever they may be. For some extra circulation, there is an exterior door that can be propped open. The room also features cutting edge technology such as a 168" 1080p high definition projector and screen, with an HDMI cord provided, an Apple TV for wireless presentations and more.   
Meet (safely) at SocialVenture
Contactless entry 
We're all more mindful these days of what surfaces we're touching. At SocialVenture, we've installed no-touch handles on all external doors and throughout the building. Hand sanitizer made by Ghost Train Brewing Co. Is stationed at the front door.  
Patio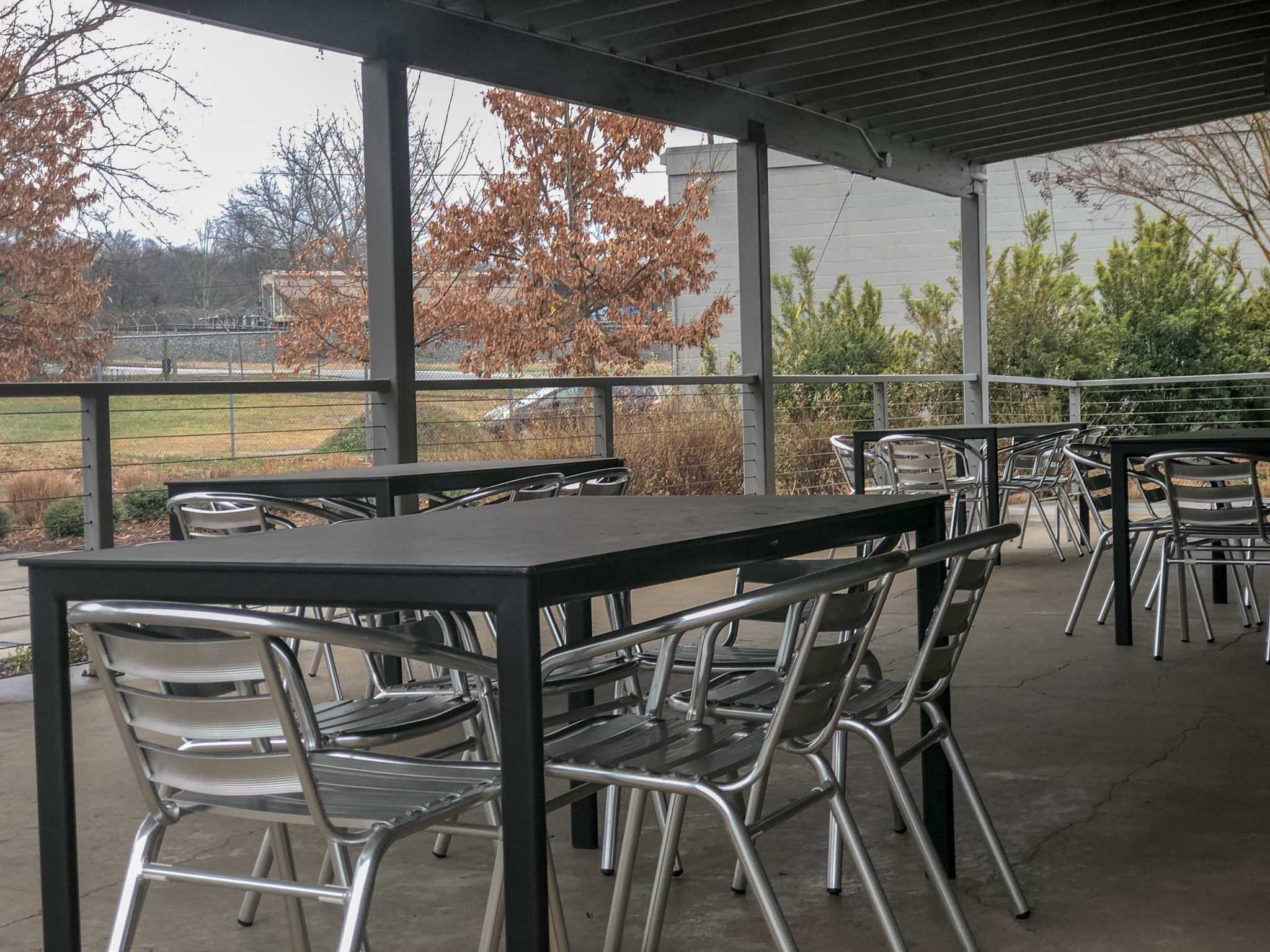 Our large patio is available for those who want to soak up the last bit of summer or get some fresh air.  
Flexible scheduling 
Whether you need our space for a couple of hours or a few days, SocialVenture's got you. You can have a traditional business meeting, a boot camp-style event or a business-like bubble to knock out that work that can't be handled virtually—whatever fits your work needs.
Contact us using the form below! 
RESERVE YOUR MEETING SPACE TODAY!
Related News
Filed Under: Front Page, Small Business, Uncategorized, Woodlawn, Woodlawn Street Market

Get ready to shop 'till you drop! The sun is shining, the flowers are blooming, and Woodlawn Street Market is BACK! Can you tell we're excited?! The first market of the 2022 season will be this Saturday April 9, 2022 from 10-4pm and we hope you meet us at the market.

Filed Under: Business-Proving, Front Page, Small Business, Woodlawn

LaRoyce Marsh, owner of d'Trespa Consignment Boutique, recently relocated her store from Homewood to Woodlawn. This consignment boutique offers a variety of vintage pieces from funky hats to luxurious fur coats. We sat down with her to learn a little more about her business venture and here's what she had to say!

Filed Under: Business-Proving, Front Page, Small Business, Woodlawn

Duquette Johnston, who owns Woodlawn's beloved store "Club Duquette" in partnership with his wife, Morgan Johnston, sat down with us to talk about how they brought this spunky store to life and how they have managed to stay so successful over the years!