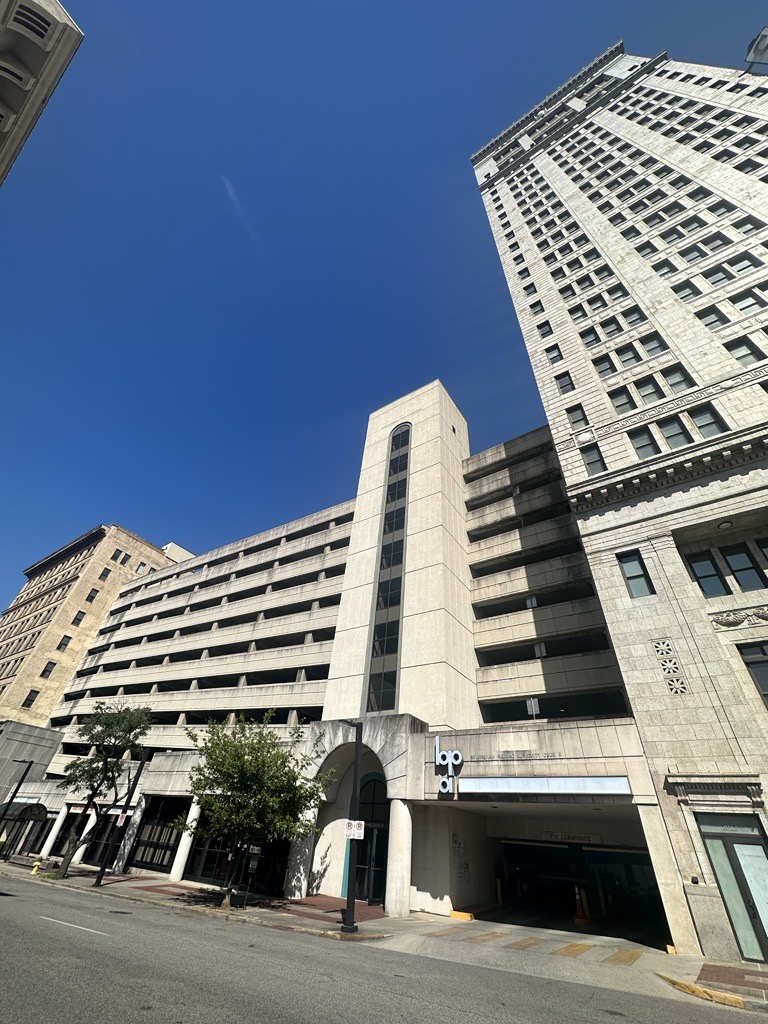 (BPA Parking Deck 6)
By David Fleming 
REV Birmingham President & CEO 
Parking lots are dead spaces. Nothing we can construct sucks the life and vibrancy out of a place more than a parking lot. Yet we cannot seem to live without parking. Views on parking dominate almost every issue related to downtown growth. We hear: 
"There is not enough parking." 
"I don't understand how to park downtown."  
"I don't like parking decks."  
"Parking is too expensive."  
"Public decks and lots are not clean and are scary." 
In business recruitment and development, parking is often the "tail that wags the dog." Developers create dedicated parking plans for each project because they know future customers will not want to deal with public parking. Also, developers who invest millions of dollars in a project must satisfy their investors, most of whom will not support a project without a plan for adequate, dedicated parking. Those developers and investors are just working from the facts. Over 98% of all trips in the region are made by people driving a car—and those cars have to sit somewhere when they are not moving. 
When you combine all those private parking arrangements with additional non-business-specific private lots and public parking options, a lot of real estate is wasted on parking. The map below shows, in red, how much of downtown's real estate is devoted to parking. When I look at this map, I also mourn how many historic buildings have been demolished to create parking lots.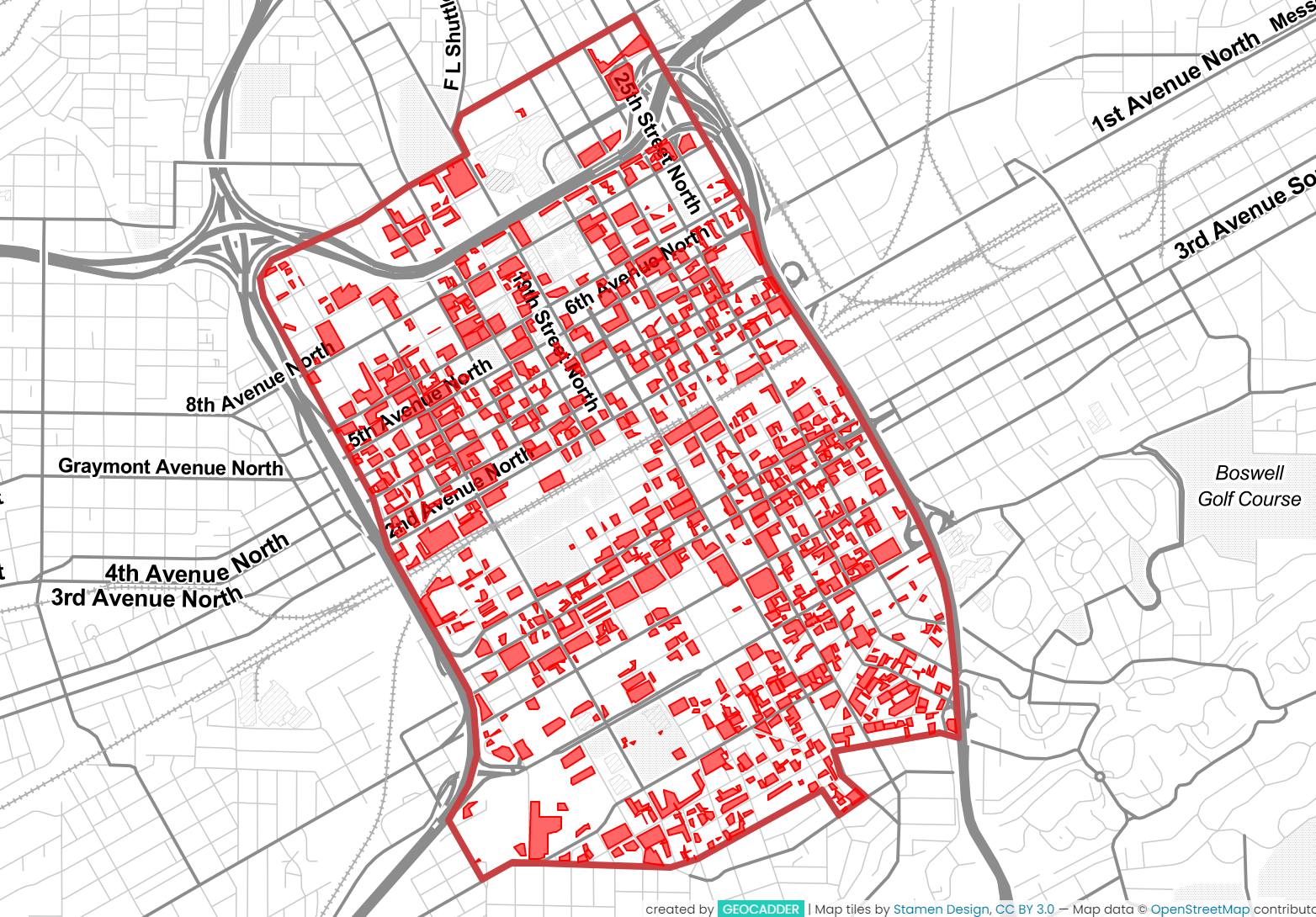 If you imagine a complete row of buildings on a block to be like teeth in a smile, then almost every block in downtown has some teeth missing to serve the need for parking. And yet, when people describe the kind of place they want to live, work and play they paint a picture of a historic, walkable city with active storefronts and visual interest. They want to be able to walk to great destinations, feel safe doing it, and it be interesting along the way. However, they also want to conveniently park their car. 
Are these desires incompatible? At REV we believe they do not have to be, but to "have it all" will require an intentional, well-designed, and well-managed parking ecosystem that supports the vibrant and complete experience we want downtown. Imagine a public parking system that functions so efficiently that Birmingham does not even need surface parking lots anymore! Surface lots can fill a higher and better use as new mixed-use developments that fill in vibrancy gaps downtown as they provide more places to live, work and play.  
However, historically, Birmingham's parking ecosystem has been fractured and has not delivered on its potential to drive economic growth and enrich the downtown experience.
It is time for a parking revolution. 
Every revolution requires a guiding vision. At REV, we propose the vision of an easy-to-navigate downtown parking system that drives the growth of downtown Birmingham as the premier mixed-use, walkable place in our region to live, work and play. Cities across the country are innovating in the parking realm, and Birmingham should be among them. 
Lexington, Kentucky, has become a model of parking innovation. They consolidated on-street and off-street, which better supports business and new growth. They upgraded their technology to improve the customer experience.  And they have creatively implemented annual ticket elimination programs by partnering with the community for food drives, where citizens with tickets can have their balances eliminated by donating food. 
In Savannah, GA, they have innovated beyond addressing parking demand; they have leveraged the value of the parking system to improve the bigger picture. Like Lexington, they first consolidated the on and off-street parking system. Then, the City of Savannah Parking Services Group began investing their parking revenues beyond parking, supporting better mobility, transportation, and customer service in the Savannah Metropolitan area. 
The Birmingham Parking Authority (BPA) manages over 8,000 public parking spaces in the city center – enough parking spaces to fill up 23 football fields – and that does not include the public parking spaces located on-street and in privately-owned surface lots and decks.  
Under its new leader Andre Davis, the Birmingham Parking Authority is about to embark on developing a new comprehensive master plan for its system. It is time for Birmingham to cast a new vision for how our parking system can create downtown vibrancy and economic vitality. We all will have to challenge parking as we know it and expand our vision. Already, the City is considering changes to zoning that will require less parking for proposed developments, which is an encouraging step.   
REV Birmingham looks forward to working alongside the BPA, the City and the business community to advocate for improvements that will create a truly user-friendly parking system that feeds downtown with even more vibrancy and removes parking as a reason for anyone to avoid downtown. It is possible to gain a better parking system and a better downtown in the process.  Let's do it.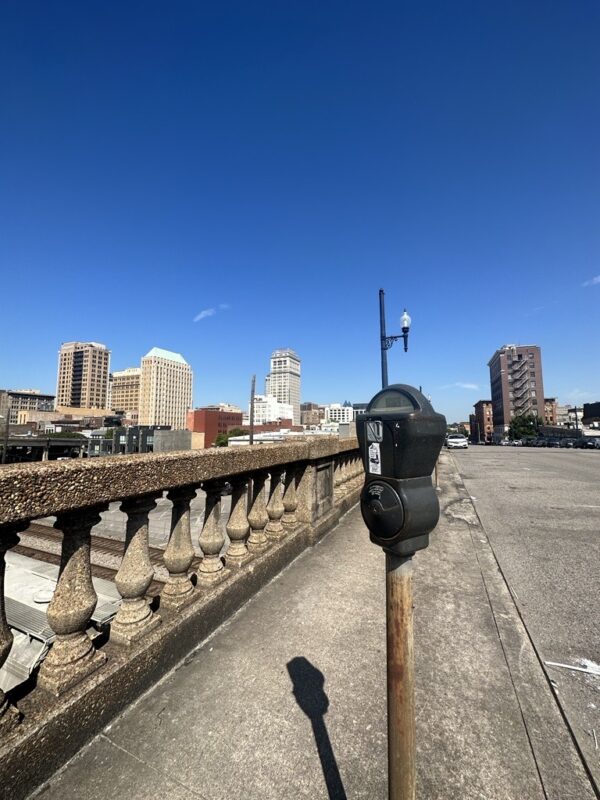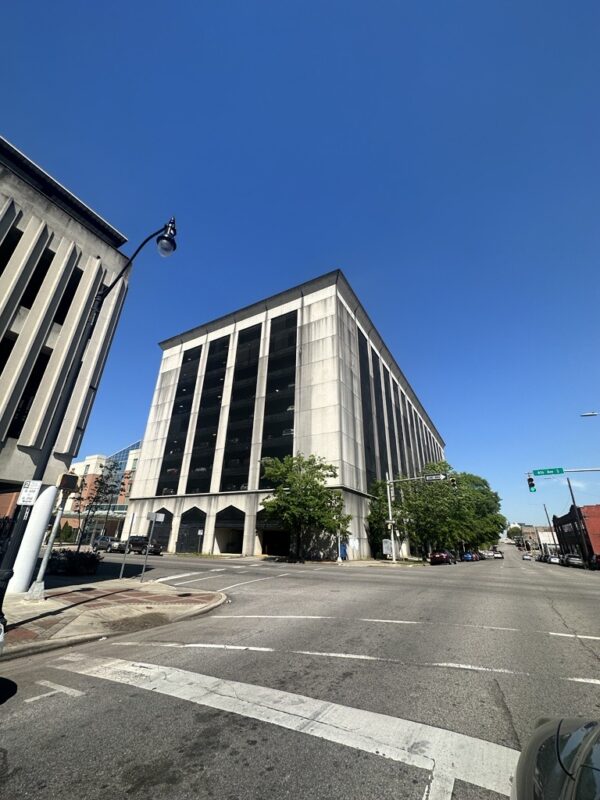 Related News
Filed Under: Front Page, Get Involved, Historic Preservation, Residential

President and CEO of REV Birmingham David Fleming writes about the importance of historic preservation and highlights the advocacy efforts that saved the French Quarter in New Orleans and the Forest Park neighborhood in Birmingham. The article concludes with a call to action, urging for new leaders and the implementation of various strategies to protect and celebrate Birmingham's historic buildings and places.

Filed Under: Filling Vacant Spaces, Front Page, Small Business, Woodlawn, Yaysayers

Lights, Camera, Action! The rebirth of the Woodlawn Theater is happening this weekend in the heart of Woodlawn. The theater is opening its doors to the public with two extraordinary opening events that are FREE to the public. The 1400 square foot venue has a wide range of amenities and even has a full-service bar. Because of the Mason Music Foundation, this venue is filling a much needed resource for local musicians to perform. Keep reading to discover how the theater came back to life and its impact on the community.

Filed Under: Downtown Birmingham, Events, Front Page, Yaysayers

Brian Allen, a talented cornerback, has made the remarkable transition from a small town in Texas to the vibrant city of Birmingham. Choosing Birmingham for his football career for two consecutive seasons, Brian's unwavering dedication and exceptional skills have made him a standout figure in the world of football. To dive deeper into Brian's journey and discover his genuine appreciation for the city, watch this video with the link below!