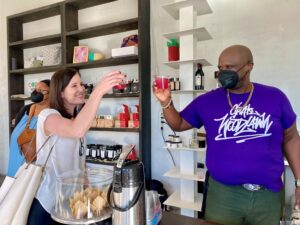 There's always something fun going on in Woodlawn, but this week is especially jam packed with activities! From the relaunch of Woodlawn Marketplace to new business openings, you're sure to stay busy in Woodlawn.
Woodlawn Marketplace Relaunch
Starting out, we are so happy to announce that Woodlawn Marketplace was such a hit that we have decided to press on! The relaunch begins on Thursday, October 14th. We are also thrilled to welcome 6 new vendors, along with our initial batch that you have all come to know and love! The new vendors include: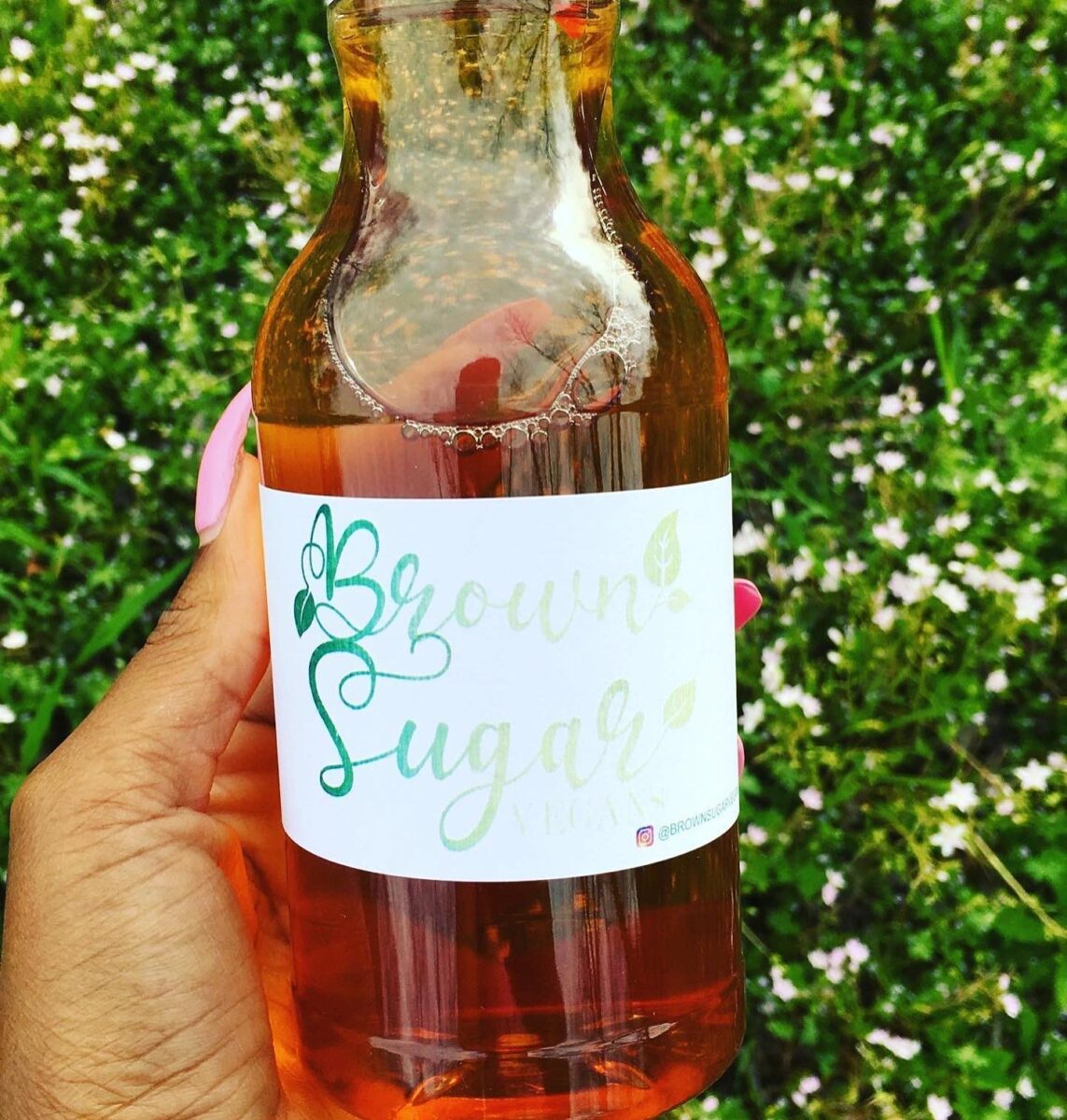 Brown Sugar Vegans
Brown Sugar Vegans specialize in vegetarian/vegan eats (and drinks) that are sure to make your mouth water! Check them out @brownsugarvegans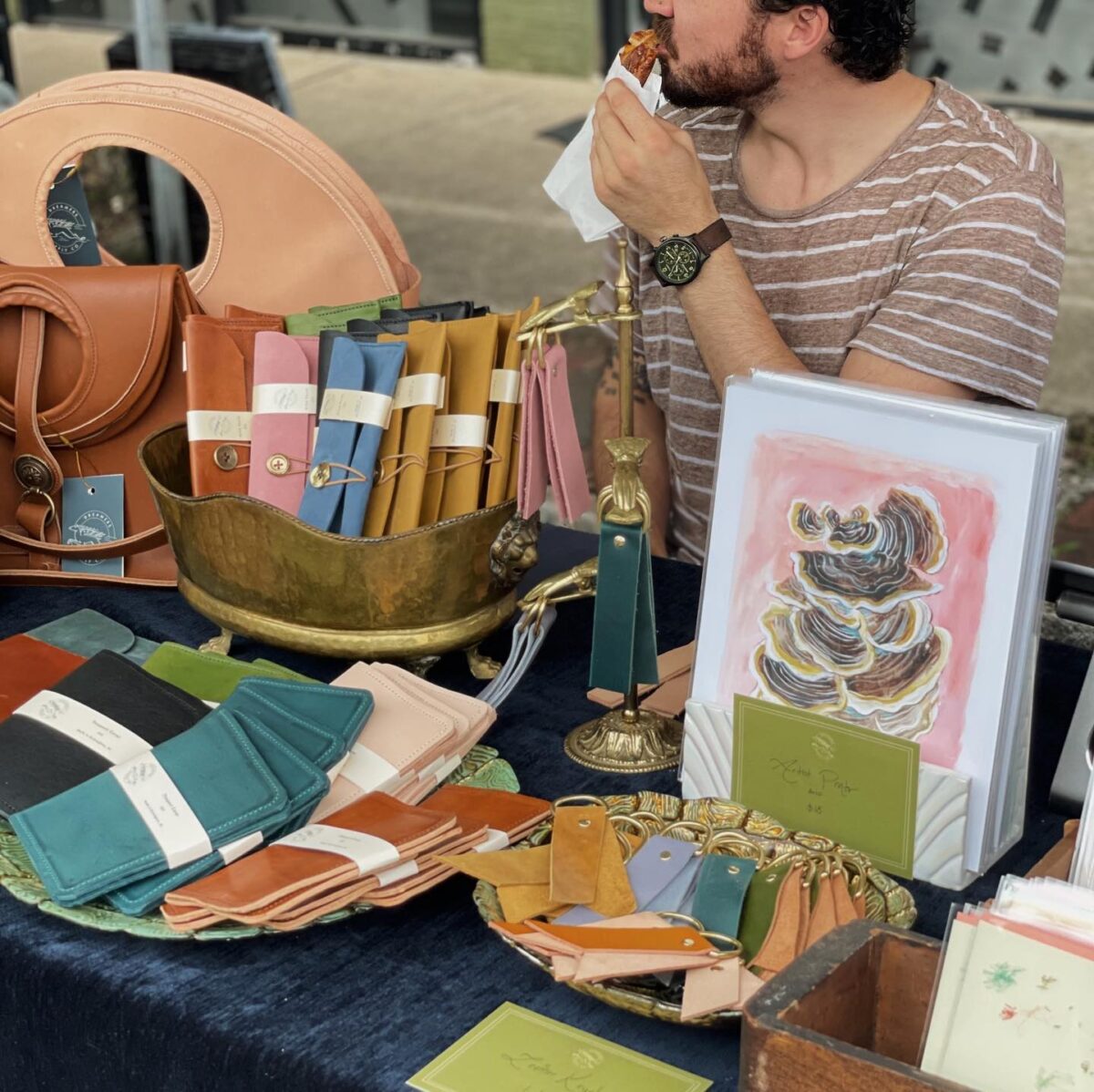 Dreamers Supply Co.
Check out Dreamers Supply Co. for all your leather accessories and illustrated stationary needs. These beautiful creations are made of dreams! Make sure to check out their work @dreamerssupplyco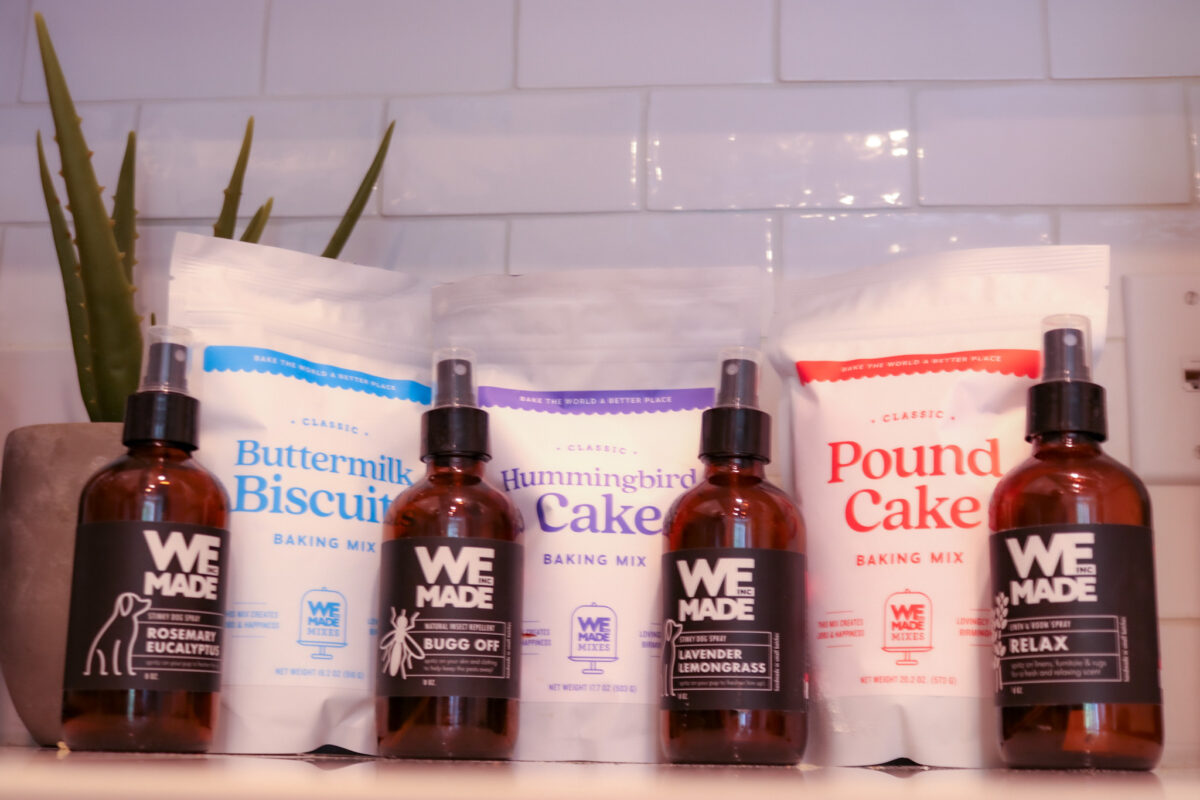 WE Made Inc.
WE Made is a 4 month training program in Birmingham, Alabama for individuals looking to further their vocational potential. WE Made participants create quality baking mixes & home goods as part of the job readiness & life skills training that is offered. Check them out @shopwemade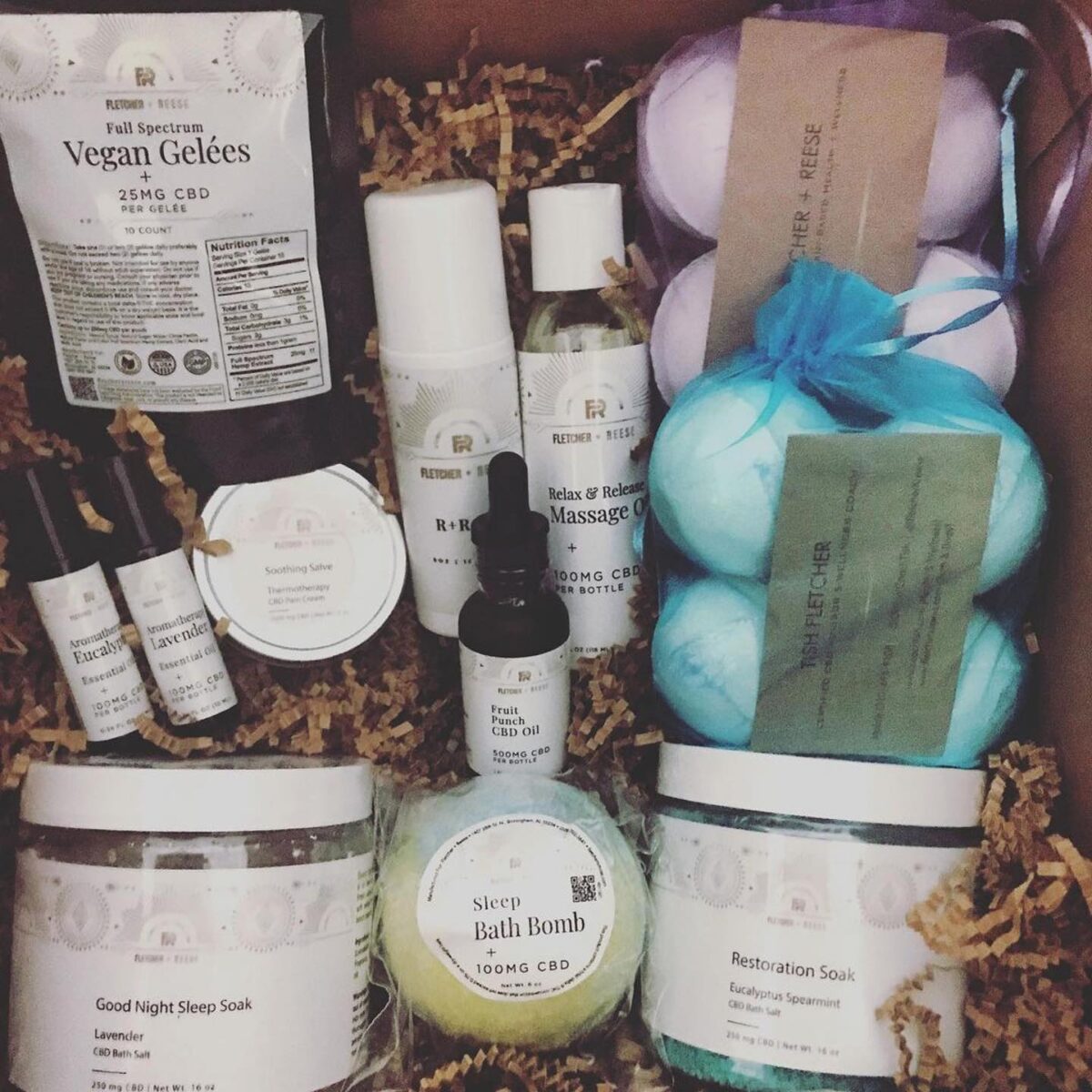 Fletcher + Reese
Fletcher + Reese
is a brave space to relax & restore while prioritizing self-care & self-love. The community will focus on the journey & not the final destination while
providing encouragement, resources & tools to aid your health & wellness journey. Go see what they're all about @fletcherxreese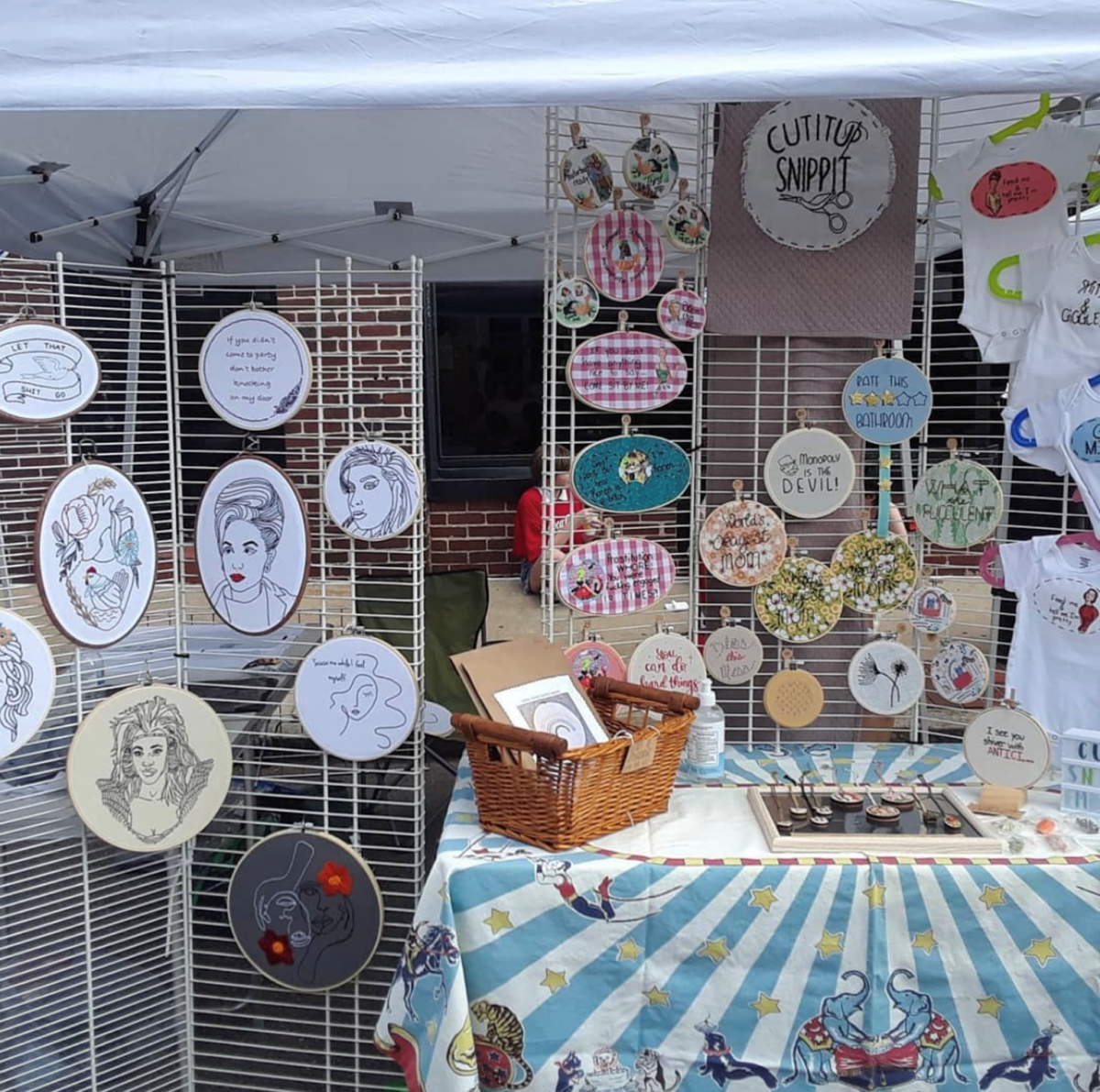 Pearls Goods
Pearls Goods creates unique embroidered designs that you can display in your home, office, or anywhere in between! You don't want to miss out on snatching these up – go see what they have to offer @pearlsgoods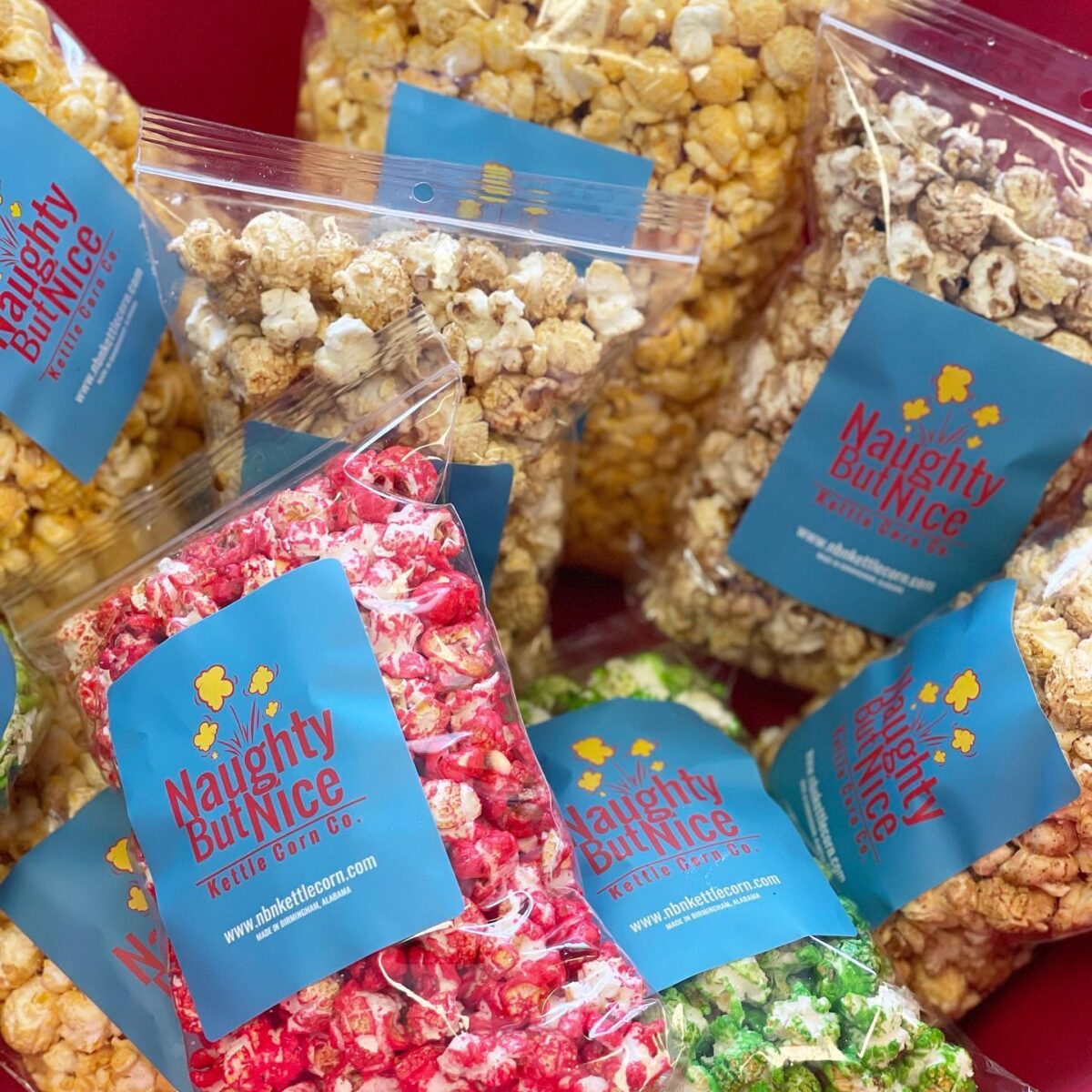 Naughty But Nice Kettle Corn
Naughty But Nice Kettle Corn Co. is a local artisan kettle corn company. They craft small kernels into a confectionery delight and the concept is simple and fresh! Check out these delicious treats @nbnkettlecornco
We are also happy to be able to invite students from Johnson Elementary to display some of their artwork throughout our space. Feel free to drop by for a coffee, snack or gift, stick around to hang out or work in our open seating area! Wifi is available.
The marketplace will continue with our same hours of operation:
Thursday – Saturday, 8am to 6pm
Sunday, 8am to 2pm
Lehman's Pizzeria Grand Opening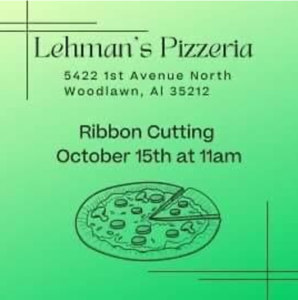 This Friday, Woodlawn joins in celebrating the opening of another new business. Lehman Harris is hosting a ribbon cutting for his new spot, Lehman's Pizzeria! Everybody come out and enjoy some delicious pizza!
Woodlawn Street Market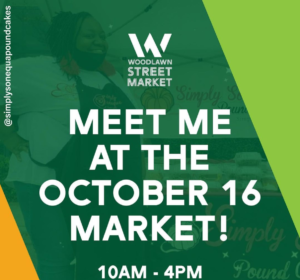 All of this is in time for our next Woodlawn Street Market this Saturday, October 16th, from 10am to 4pm! Make plans to "Meet us at the market" where you can eat lunch, shop all kinds of goods and support our local makers!
It's also a great chance to visit with some of our Woodlawn Business who open their doors wide on market days: @clubduquette @thewood_al
Magic City Mural Fest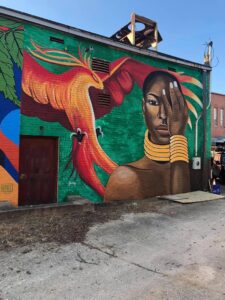 While you're hanging out in our neck of the woods, be sure to check out "The Way". Blank Space Bham, with the support of Jason Avery and incredible sponsors like The Woodlawn Foundation, transformed one of the underutilized alleyways in our historic business district. With the skilled hands & vision of several female artists it received an enormous amount of love last week during the Magic City Mural Fest. It is a must see.
Commonplace Woodlawn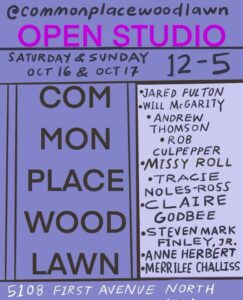 Speaking of art, our neighbors at Commonplace Woodlawn (@commonplacewoodlawn) are hosting an Open House featuring 10+ exceptional artists. Both Saturday & Sunday (Oct. 16-17) from 12-5pm you can pop in to view their work and explore the space!
Wrap up the weekend with some yoga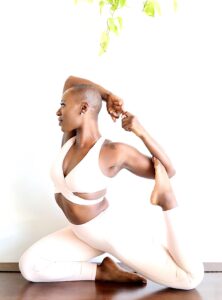 Round out the weekend with a solid self-care Sunday compliments of Sacred Body Fitness. Jamella Stroud continues in bringing her donation-based community Yoga class to the Marketplace every Sunday at 2:30!
Related News
Filed Under: Big Pitch, Front Page, Small Business, Uncategorized

If you've been following REV for a while, you probably remember The Big Pitch Competitions we used to hold back in the day. The Big Pitch presented by PNC was essentially our own little version of Shark Tank. And a lot of your favorite local businesses that participated in this competition now have active retail storefronts that you can go check out. Let's start with some of our finalists that are based in the City of Birmingham and see what they've been up to!

Filed Under: Developer, Downtown Birmingham, Filling Vacant Spaces, Front Page, Potential-Proving, Uncategorized

Have you been to Downtown Birmingham's newest development located on 25th Street? If not, you need to head down there ASAP and check it out! This new single story development is a product of a collaboration between David Baker Architects (DBA) and Locke General Contractors, led by DBA's very own Amanda Loper. It is intended to be a "collaborative commercial space in a catalyst development area of Birmingham." Both DBA and Locke General Contractors will be tenants of the space, along with June Coffee Roasters, Zephyr Barber, and Last Call Baking Cooperative!

Filed Under: Downtown Birmingham, Events, Front Page, Uncategorized

One of Birmingham's many hidden treasures is the music scene downtown. The sheer volume of concert venues we have in downtown Birmingham is something most people aren't even aware of – but it really is remarkable! There is truly something for everyone, whether you're into the smaller, more intimate venues or the large-scale venues for those big name artists. Keep reading to check out some of the cool venues downtown Birmingham has to offer.