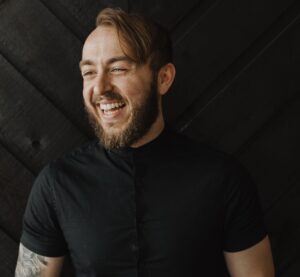 This post was originally published on the Woodlawn site
Woodlawn is home to so many businesses that make up the community we all know and love. From popcorn shops to bridal boutiques to chiropractic offices, this neighborhood has it all! Most of these businesses have been built from the ground up by business owners that have put their all into these entrepreneurial passions. Woodlawn would not be what it is or where it is today, without the faces behind these businesses. Tyler Bunn, owner of Forge Chiropractic, is here to share his journey of getting started in the community and the lessons he has learned along the way. Keep reading to learn more about Forge and if you ever need your back cracked – you know where to go!
What is the name of your business?
Forge Chiropractic
What services or products do you offer?
Chiropractic Care
How long have you had your business?
2.4 years
Why did you choose to open your business in Woodlawn?
I love the community and my wife has had a business (Imperial Formal Wear) in Woodlawn for close to 8 years now!
What is your favorite part about being located in Woodlawn?
The location is amazing! I love the feel and look of the community on top of the location being super accessible.
What is the next step you would like to take in order to grow your business?
More parking would be incredible. Community outreach is next on the list, on top of growing my media/marketing.
What is the biggest lesson you have learned since opening your business?
To not be afraid to put myself out there
What's your quick pitch we can help share to get new customers through your doors?
We provide neurologically-based Chiropractic care based on your specific health needs, and we want to help you forge your path to optimal health!
If you could give one piece of advice to aspiring business owners, what would it be?
To not be afraid to take risks; I love it when people want to be their own boss. Also to do it with integrity, just be genuine with people and your business will grow.
For more information check them out on instagram: @forgechiropracticbhm
Related News
Filed Under: Front Page, Get Involved, Historic Preservation, Residential

President and CEO of REV Birmingham David Fleming writes about the importance of historic preservation and highlights the advocacy efforts that saved the French Quarter in New Orleans and the Forest Park neighborhood in Birmingham. The article concludes with a call to action, urging for new leaders and the implementation of various strategies to protect and celebrate Birmingham's historic buildings and places.

Filed Under: Filling Vacant Spaces, Front Page, Small Business, Woodlawn, Yaysayers

Lights, Camera, Action! The rebirth of the Woodlawn Theater is happening this weekend in the heart of Woodlawn. The theater is opening its doors to the public with two extraordinary opening events that are FREE to the public. The 1400 square foot venue has a wide range of amenities and even has a full-service bar. Because of the Mason Music Foundation, this venue is filling a much needed resource for local musicians to perform. Keep reading to discover how the theater came back to life and its impact on the community.

Filed Under: Downtown Birmingham, Events, Front Page, Yaysayers

Brian Allen, a talented cornerback, has made the remarkable transition from a small town in Texas to the vibrant city of Birmingham. Choosing Birmingham for his football career for two consecutive seasons, Brian's unwavering dedication and exceptional skills have made him a standout figure in the world of football. To dive deeper into Brian's journey and discover his genuine appreciation for the city, watch this video with the link below!