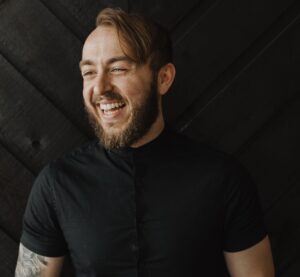 This post was originally published on the Woodlawn site
Woodlawn is home to so many businesses that make up the community we all know and love. From popcorn shops to bridal boutiques to chiropractic offices, this neighborhood has it all! Most of these businesses have been built from the ground up by business owners that have put their all into these entrepreneurial passions. Woodlawn would not be what it is or where it is today, without the faces behind these businesses. Tyler Bunn, owner of Forge Chiropractic, is here to share his journey of getting started in the community and the lessons he has learned along the way. Keep reading to learn more about Forge and if you ever need your back cracked – you know where to go!
What is the name of your business?
Forge Chiropractic
What services or products do you offer?
Chiropractic Care
How long have you had your business?
2.4 years
Why did you choose to open your business in Woodlawn?
I love the community and my wife has had a business (Imperial Formal Wear) in Woodlawn for close to 8 years now!
What is your favorite part about being located in Woodlawn?
The location is amazing! I love the feel and look of the community on top of the location being super accessible.
What is the next step you would like to take in order to grow your business?
More parking would be incredible. Community outreach is next on the list, on top of growing my media/marketing.
What is the biggest lesson you have learned since opening your business?
To not be afraid to put myself out there
What's your quick pitch we can help share to get new customers through your doors?
We provide neurologically-based Chiropractic care based on your specific health needs, and we want to help you forge your path to optimal health!
If you could give one piece of advice to aspiring business owners, what would it be?
To not be afraid to take risks; I love it when people want to be their own boss. Also to do it with integrity, just be genuine with people and your business will grow.
For more information check them out on instagram: @forgechiropracticbhm
Related News
Filed Under: Events, Front Page

It's officially spooky season and the Innovation Depot is wasting no time getting into the Halloween spirit! They are hosting their first ever "Tech or Treat" event on Thursday, October 28 from 3:30 to 6:00 p.m. The event is free and open to the public – what better way to kick off Hallo-weekend?!

Filed Under: Downtown Birmingham, Front Page, Yaysayers

Downtown Birmingham is full of beautiful buildings, both new and old! A good portion of those buildings consist of churches, and while many of them are beautiful to look at, they also have a rich history that often gets overlooked.