Our Woodlawn Street Market team is planning a full 2021 season of spaced-out markets starting in April to provide safe opportunities to support Birmingham makers! 
The schedule is set and vendor applications are open for the 2021 Woodlawn Street Markets, now in its eighth season on 55th Place.  
A vibrant product of the partnership between REV Birmingham and Woodlawn Business Association, Woodlawn Street Market provides a platform for local entrepreneurs to launch their businesses and interact with customers while also adding to the vibrancy of downtown Woodlawn. Since 2014, more than 500 Birmingham entrepreneurs have used this business-proving opportunity to start small, test strategies, and perfect their models in response to real customer feedback. 
In 2020, the team also launched a Virtual Woodlawn Street Marketplace at woodlawnstreetmarket.com, where shoppers can buy from both new and long-time vendors between markets. 
Check it out! We've added vendors who have online platforms (and even worked with a few to create their virtual platforms) to our Virtual Woodlawn Street Marketplace so you can shop B'ham—anytime and anywhere!
Woodlawn Street Market's 2021 in-person events will follow a COVID-19 safety plan for tent set-up and foot traffic flow to ensure all vendors and visitors stay safely spaced. Masks will be required for everyone, and team members are assigned to check for compliance at each entrance as well as throughout the market. 
"As we enter 2021, our eighth season, we are just as cautious as last year but still optimistic," said Woodlawn Street Market co-founder and organizer Rebekah Fox. "We successfully held two safe market experiences in October and December 2020, which allowed us to provide our vendors with much needed selling opportunities and the community with social distanced ways to support local. Our markets are smaller in vendor size this year with CDC recommended spacing and a mindfulness from all involved to make these as safe as we can – but they're still a great way to get out and support Birmingham's small businesses."
Up to 50 safely-spaced Birmingham makers and startups will sell items from art to jewelry, clothing to toys, and food to décor at each market along 55th Place between 1st Avenue North and 1st Avenue South. A #WoodlawnMade tent is in the vendor mix to feature goods from up-and-coming Woodlawn entrepreneurs who are working with REV Birmingham's Business Growth team.
Now get your calendar app open or your paper calendar out, and mark down these dates! Here's the 2021 Woodlawn Street Market schedule:
Saturday, April 10  10 a.m. – 4 p.m. 
Saturday, June 12  10 a.m. – 4 p.m. 
Saturday, Aug. 14  10 a.m. – 4 p.m. 
Saturday, Oct. 16  10 a.m. – 4 p.m. 
Sunday, Dec. 12  12 p.m. – 4 p.m. 
"2021 has demonstrated globally and locally how vital Birmingham's small businesses are to our community vibrancy," said Taylor Clark Jacobson, REV Birmingham's Director of Business Growth and Recruitment. "REV's business growth team supports startups as they launch at this market, as well as entrepreneurs who are growing into this market and small businesses who are growing beyond this market. Woodlawn Street Market is an opportunity for all of Birmingham to support these emerging entrepreneurs as they persevere through unprecedented times and aim for the growth of their enterprise."
2021 WSM vendor applications are being accepted now!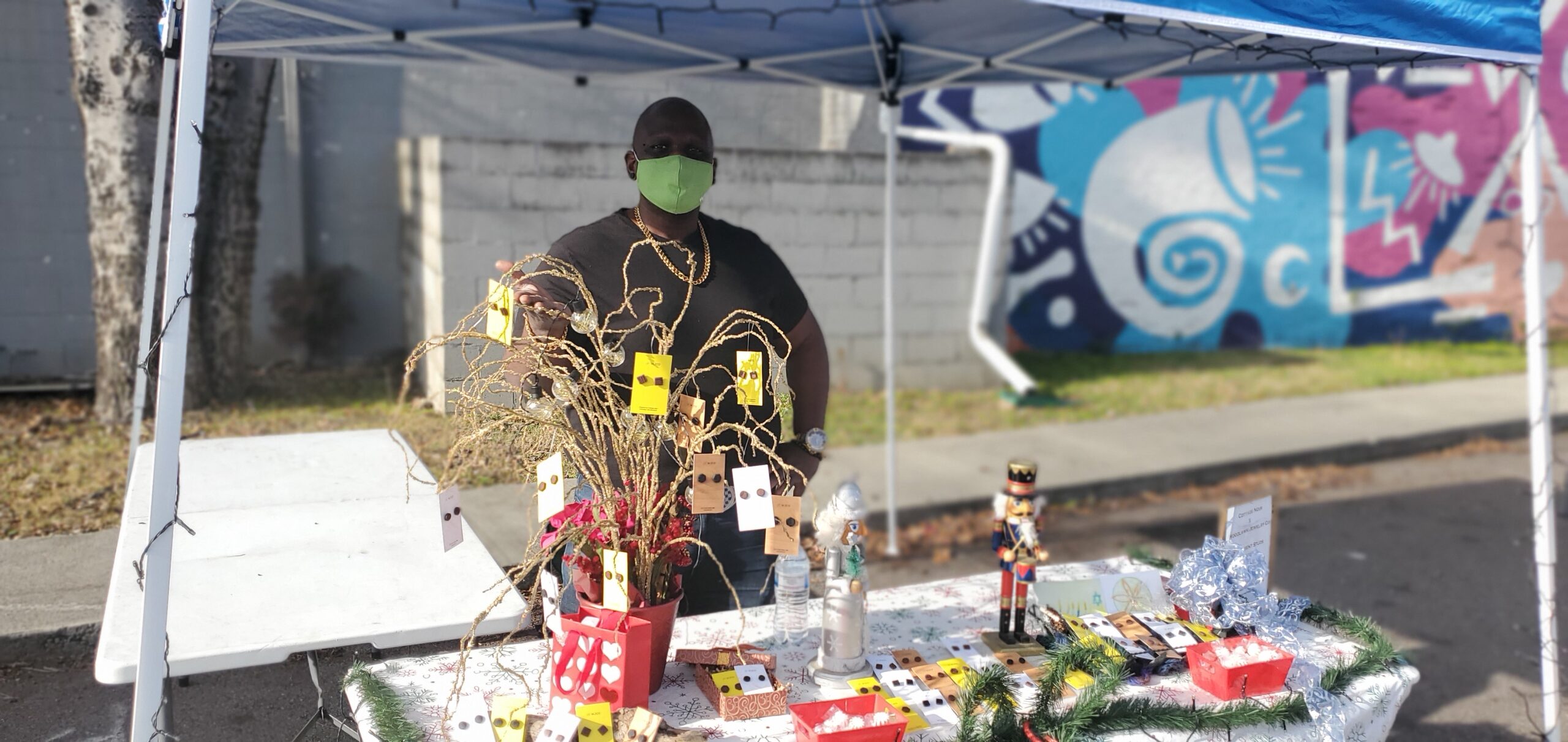 In addition to REV and Woodlawn Business Association, Woodlawn Street Market community partners include Woodlawn Foundation, Dream Center, Imperial Formal Wear and Woodlawn United Methodist Church.  
Follow Woodlawn Street Market on Facebook and Instagram for updates throughout and between market seasons. See more information about the market, including market volunteer opportunities, at woodlawnstreetmarket.com. Questions? Contact Rebekah Fox at woodlawnstreetmarket@gmail.com.  
Related News
Filed Under: Downtown Birmingham, Family Friendly, Front Page, Get Involved, Small Business, Yaysayers

With summer just around the corner, kids will soon be out of school and insisting on getting out of the house. Luckily, Downtown Birmingham has an abundance of family-friendly activities that will keep your kiddos entertained and create lifelong memories.

We know taking kids out for extended periods can be challenging; that's why we have curated a list of experiences designed to be enjoyable within a manageable 3 – 4 hour timeframe. This way, both children and parents can make the most of their time without feeling overwhelmed or exhausted. These four experiences include lunch options and are tailored to different ages and personalities.

Filed Under: Downtown Birmingham, Front Page, Get Involved, REV Team, Yaysayers

Meet Michael Symes, the new City Center District Manager for the Business Improvement District (BID). As a long-time resident of Birmingham, Michael brings a wealth of knowledge and experience to the role, having been an active member of the community since graduating from the University of Alabama. In this article, we will explore Michael's journey and learn about his "accidental roots" in the city, as well as his passion for working with the Business Improvement District (BID) of the Magic City. Follow along  as we get to know the person behind the job title and uncover the unique perspective he brings to the role.

Filed Under: Front Page, Get Involved, Historic Preservation, Residential

President and CEO of REV Birmingham David Fleming writes about the importance of historic preservation and highlights the advocacy efforts that saved the French Quarter in New Orleans and the Forest Park neighborhood in Birmingham. The article concludes with a call to action, urging for new leaders and the implementation of various strategies to protect and celebrate Birmingham's historic buildings and places.