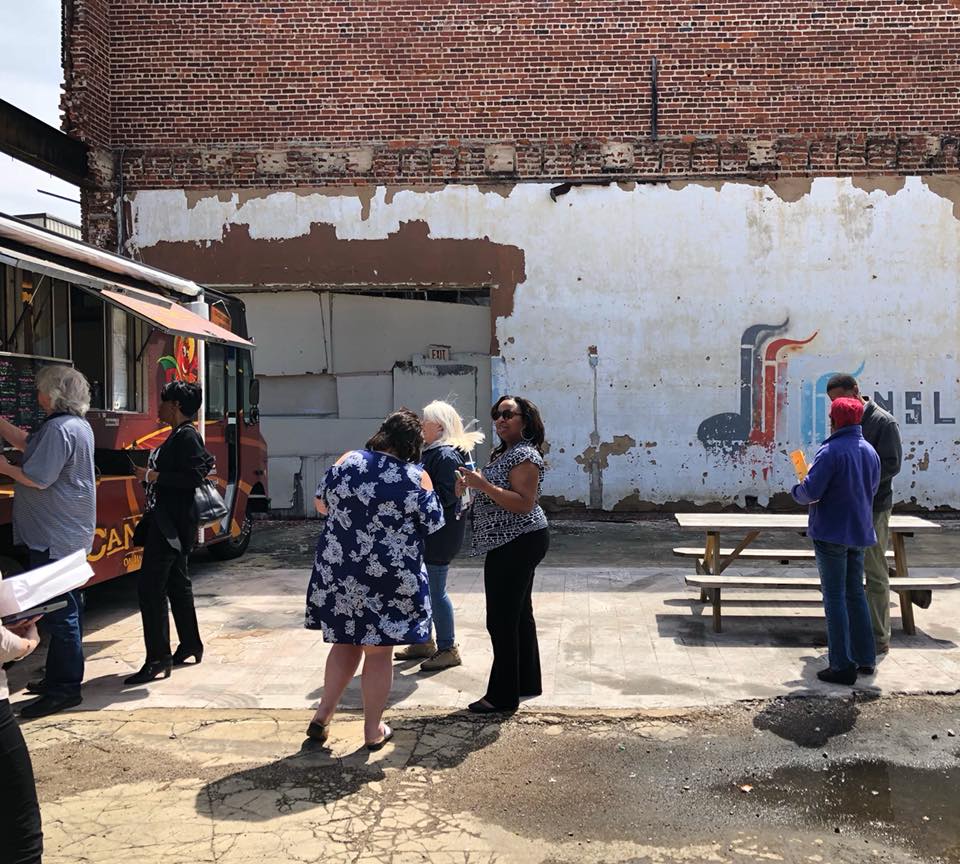 Ensley Eats is back for its second season to fill the lunchtime void in downtown Ensley! 
Ensley residents, employees and visitors can head to 19th Street and Avenue F to grab a delicious, food-truck-made meal. Customers may also find themselves chatting with some of Ensley's long-time business owners, who would gladly share what they believe makes Ensley special. 
The Cantina on Wheels food truck came out to provide delicious lunch options for the healthy crowd that attended the first event on April 4, and Granny's Fish 'N Grits took care of the May 2 lunch.
The Ensley Merchant's Association joined forces with Ensley Alive and REV Birmingham in 2017 to begin Ensley Eats. Last year's five events saw 11 food trucks, more than 400 transactions and more than 800 visitors in the district.  
"We started Ensley Eats to provide lunch options in the heart of downtown Ensley," said A.G. Callins of the Ensley Merchants Association. "Based on last year's strong support and attendance, we decided to host the event again this year. Our end goal as a Merchants Association is to recruit a restaurant to open in the heart of downtown Ensley." 
However, the event is about more than just food. The Ensley Merchant's Association is using the initiative to increase pedestrian activity in the business district, to demonstrate the need for more restaurants to serve the community and to allow Birmingham to see Ensley in a new light. 
"It's great to see people come out from the community to support local businesses in downtown Ensley," said Chrysanthenia Hill owner of Lametria Hair Studio. "There are businesses in downtown Ensley that many people never knew existed and they're excited to come back to the businesses and shop even after the event is over. That's what this event is all about!"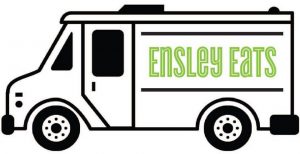 Join the Ensley Eats lunch crowd at all six 2018 events! 
June 6
July 11 (moved from the first week to avoid the July 4 holiday) 
August 1 
September 5 
Related News
Filed Under: Business-Proving, Front Page

All too often we catch ourselves reading the news wanting to help, but not knowing where to begin. That's why Maria Underwood created Fundrage, a social impact platform that connects users to nonprofits they can support based on the exact news article that they're reading. Keep reading to find out more about how this app is playing a huge role in creating positive change in real time!

Filed Under: Birmingham Food & Drink, Front Page, Get Involved

Ever host an event where you ordered way too much food and end up with more leftovers than you can even fathom? We've been there too – until we learned about Magic City Harvest! Magic City Harvest is an organization working towards ending food waste & hunger in the Magic City. They acquire perishable food from schools, wholesale food distributors, restaurants, caterers, churches, event venues and grocery stores to donate to 30 community partners on the frontlines feeding the city's hungry neighbors.

Filed Under: Downtown Birmingham, Front Page, Small Business, Uncategorized

If you're anything like us, Mother's Day has snuck up on you and now you're scrambling to find a gift before next weekend. Well lucky for you, we're here to save the day! We put together a gift guide for Mother's Day that will not only leave mom with a smile on her face, but it'll help you support local businesses right here in the Ham!