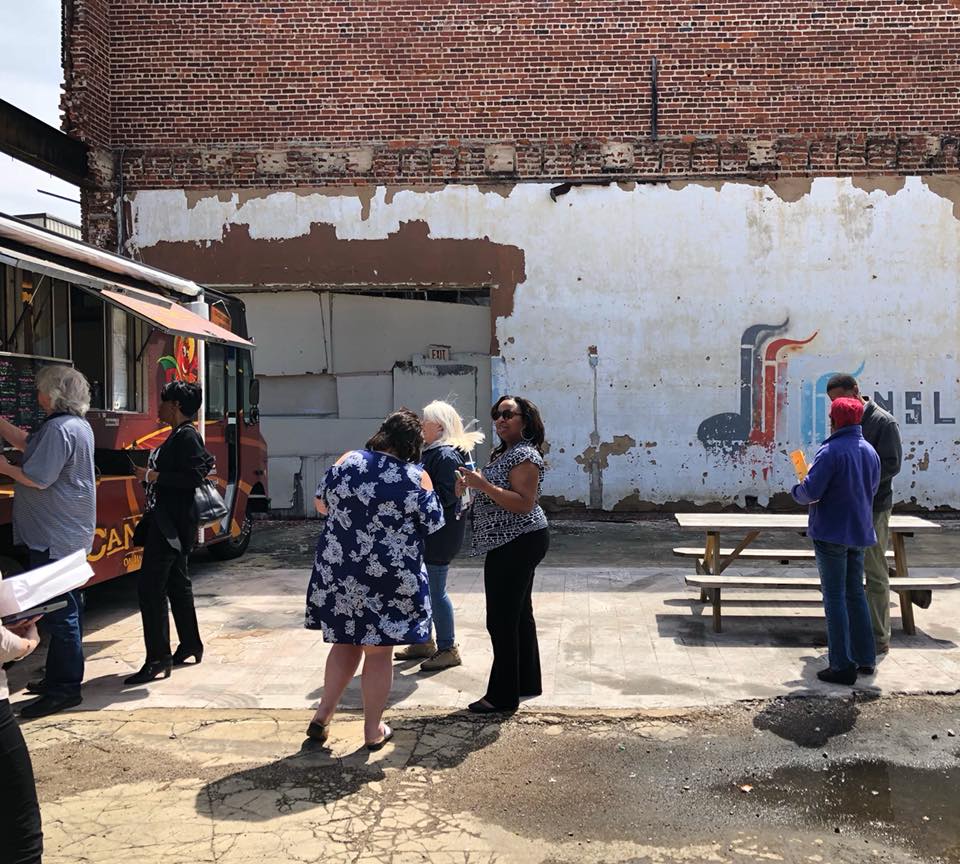 Ensley Eats is back for its second season to fill the lunchtime void in downtown Ensley! 
Ensley residents, employees and visitors can head to 19th Street and Avenue F to grab a delicious, food-truck-made meal. Customers may also find themselves chatting with some of Ensley's long-time business owners, who would gladly share what they believe makes Ensley special. 
The Cantina on Wheels food truck came out to provide delicious lunch options for the healthy crowd that attended the first event on April 4, and Granny's Fish 'N Grits took care of the May 2 lunch.
The Ensley Merchant's Association joined forces with Ensley Alive and REV Birmingham in 2017 to begin Ensley Eats. Last year's five events saw 11 food trucks, more than 400 transactions and more than 800 visitors in the district.  
"We started Ensley Eats to provide lunch options in the heart of downtown Ensley," said A.G. Callins of the Ensley Merchants Association. "Based on last year's strong support and attendance, we decided to host the event again this year. Our end goal as a Merchants Association is to recruit a restaurant to open in the heart of downtown Ensley." 
However, the event is about more than just food. The Ensley Merchant's Association is using the initiative to increase pedestrian activity in the business district, to demonstrate the need for more restaurants to serve the community and to allow Birmingham to see Ensley in a new light. 
"It's great to see people come out from the community to support local businesses in downtown Ensley," said Chrysanthenia Hill owner of Lametria Hair Studio. "There are businesses in downtown Ensley that many people never knew existed and they're excited to come back to the businesses and shop even after the event is over. That's what this event is all about!"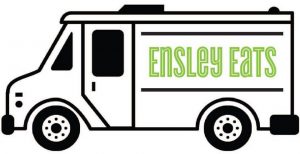 Join the Ensley Eats lunch crowd at all six 2018 events! 
June 6
July 11 (moved from the first week to avoid the July 4 holiday) 
August 1 
September 5 
Related News
Filed Under: Big Pitch, Front Page, Small Business, Uncategorized

If you've been following REV for a while, you probably remember The Big Pitch Competitions we used to hold back in the day. The Big Pitch presented by PNC was essentially our own little version of Shark Tank. And a lot of your favorite local businesses that participated in this competition now have active retail storefronts that you can go check out. Let's start with some of our finalists that are based in the City of Birmingham and see what they've been up to!

Filed Under: Downtown Birmingham, Events, Front Page, Uncategorized

One of Birmingham's many hidden treasures is the music scene downtown. The sheer volume of concert venues we have in downtown Birmingham is something most people aren't even aware of – but it really is remarkable! There is truly something for everyone, whether you're into the smaller, more intimate venues or the large-scale venues for those big name artists. Keep reading to check out some of the cool venues downtown Birmingham has to offer.

Filed Under: Front Page, Small Business, Uncategorized, Woodlawn

We're so excited to welcome yet another new business to the Woodlawn Community! Thrive Wellness Lounge is a plant-based health and wellness store in the heart of Woodlawn owned by Tish Fletcher (a veteran Woodlawn Street Market vendor – whoop whoop)! You can swing by and check out Woodlawn's newest addition on Tuesday – Saturday from 11:00 a.m. – 5:30 p.m. It's always a good time to support a female, black-owned local business! We talked to Tish a little bit more about her journey to opening her very own brick and mortar store. Keep reading to learn more!