Downtown Birmingham is full of beautiful buildings, both new and old! A good portion of those buildings consist of churches, and while many of them are beautiful to look at, they also have a rich history that often gets overlooked. Although it is important to appreciate the intricate designs on the stained glass windows and the brick which dates back centuries ago, it is just as important that we recognize the integral part these buildings have played in shaping the city of Birmingham. We have highlighted just a few of downtown Birmingham's beautiful historic churches below – we hope you enjoy reading about them just as much as we did learning!
16th Street Baptist Church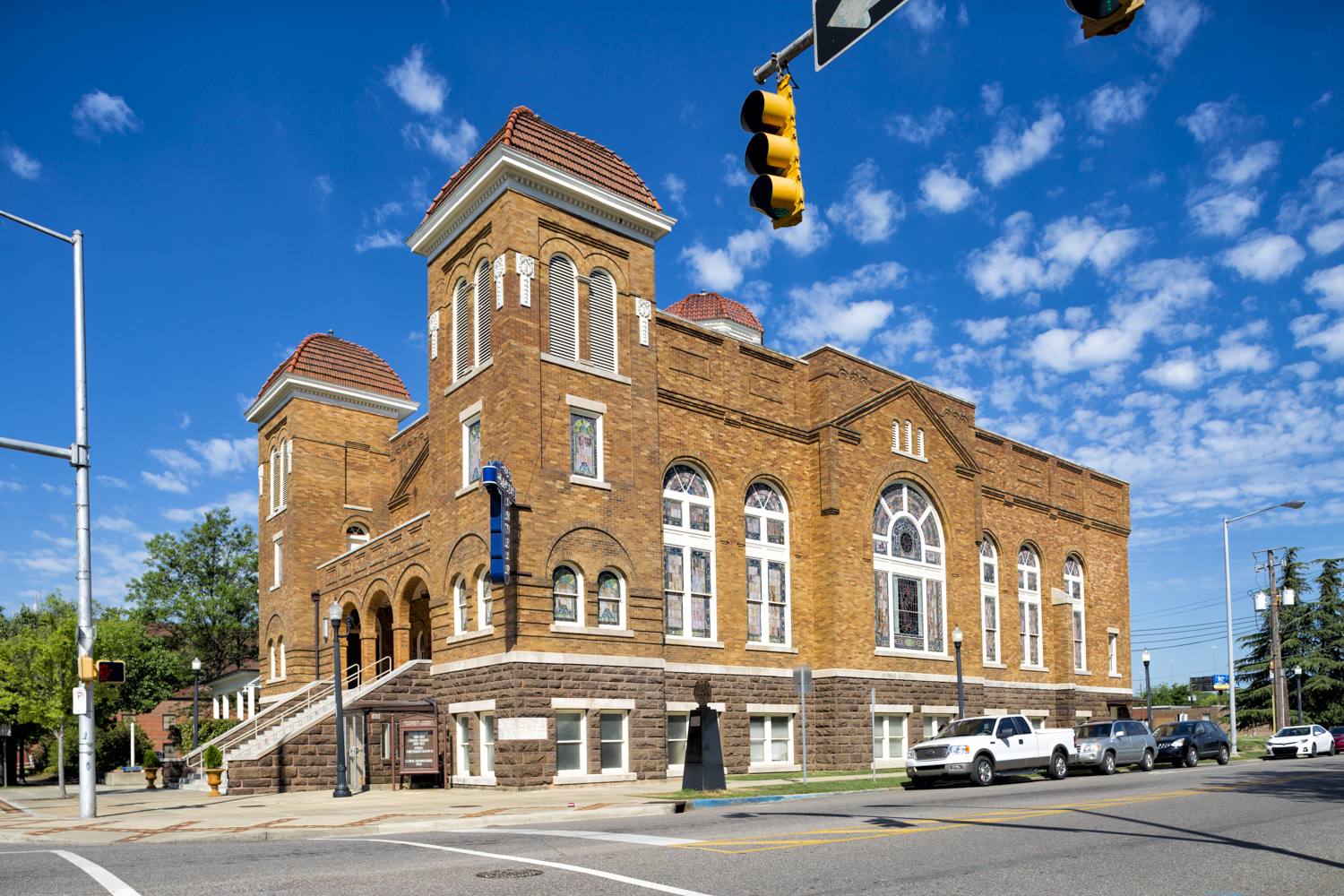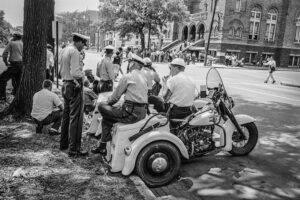 The 16th Street Baptist Church was established in 1873 and was the first Black church in Birmingham. The congregation initially began worshipping on the corner of 12th Street North and 4th Avenue, then moved to 3rd Avenue North between 19th and 20th Streets, and in 1880 the congregation finally moved to its current location at 16th Street and 6th Avenue North. After the initial building was ordered to be torn down by the City of Birmingham, the church partnered with Wallace Rayfield – the only Black architect in the state of Alabama – as well as T.C. Windham – a black contractor from Birmingham – to build a new church which was complete in 1911 and is still standing to this day. The church came to be known as "everybody's church" as it was utilized as a meeting and event space for many during the era of segregation. The congregation served as a safe space for black men, women, and children in the city of Birmingham as they worked to fight against the civil unrest they were faced with. In May 1963, the church found itself in the middle of marches and demonstrations taking place on Sixteenth Street which ultimately resulted in police brutality and the arrests of prominent leaders such as Dr. Rev. Martin Luther King, Jr. On Sunday, September 15, 1963 the church became universally known as it found itself in the middle of a bomb explosion which resulted in the death of four young girls attending Sunday School and injuring over 20 members of the congregation. Although the marches that took place during this time helped change the narrative against public segregation in Birmingham, the everlasting effects of the fatalities it brought about will never be forgotten.
First Presbyterian Church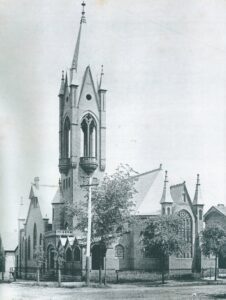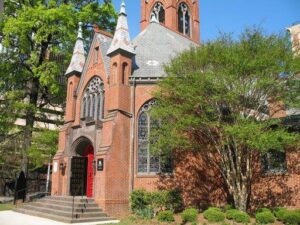 Founded as the Old School Presbyterian Church in January 1858, the First Presbyterian Church (FPC) has been home to many in Birmingham, Alabama since 1872. The church was originally founded in the west end of Birmingham (what is now known as Elyton) and in 1872 it was moved to its current location on the corner of 21st Street and Fourth Avenue North, claiming its title as the first church building in the newly founded city of Birmingham! Although the church has been remodeled multiple times since 1872 in order to accommodate the ever growing congregation, its original charm still remains. FPC stood strong through many trials and tribulations such as the Great Depression and the Civil Rights Movement. During the time of the Civil Rights Movement, FPC's long standing pastor Dr. Edward V. Ramage was one of eight members who received Dr. Martin Luther King's famous "Letter from Birmingham Jail." This led to Dr. Ramage putting race aside during a very controversial time and opening the church doors to all. Although this did not sit well with many and the congregation was urged to relocate, they persevered and still remain in the same spot they were in over a century and a half ago!
First United Methodist Church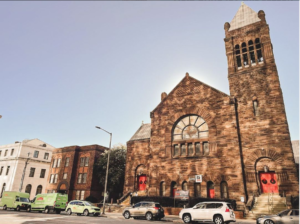 Previously known as the First Methodist Episcopal Church South, this congregation began meeting in the Bryant House storefront on 1st Ave and 21st St. N in January 1872. That same summer the Elyton Land Company offered them a lot of land in exchange for $5 and the congregation was able to build a small church. By 1883, the original frame was exchanged with a larger building which stood until 1891 when the structure that still stands today was constructed by George Kramer. Since then, the church has undergone multiple expansions including major renovations in both 1972 and 2014 which helped land the church a spot on the National Register of Historic Places.
Saint Paul United Methodist Church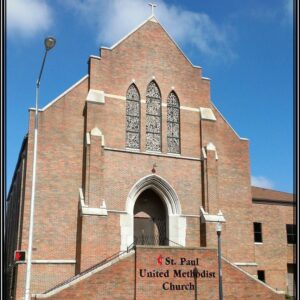 Founded in 1869, St. Paul United Methodist Church is one of the oldest African-American churches in the city of Birmingham. The church served as the spot for one of Birmingham's first meetings held to discuss the integration of the city's buses. During the Civil Rights Movement, the church was led by Rev. Dr. Joseph Lowery who worked alongside Dr. Martin Luther King Jr. to found the Southern Christian Leadership Conference. In the midst of the demonstrations which took place in 1963, the church took it upon itself to host training sessions and mass meetings educating the young demonstrators taking part in the Children's Crusade marches in nonviolent civil disobedience. St. Paul United Methodist Church is one of the most beloved historic landmarks in the Birmingham. Amongst 20 other historic sites, the church has been recognized as part of the Alabama African American Civil Rights Heritage Sites Consortium.
Cathedral Church of the Advent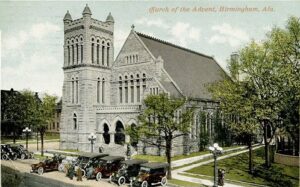 The new city of Birmingham began rapidly growing in 1872 after the Elyton Land Company took over a lot of previously underdeveloped land and established a new industrial center. Philip Fitts was sent out by Bishop Richard Hooker Wilmer to serve congregations in the new city; Fitts found 16 Episcopalians in the city of Birmingham and they began meeting at a corner lot sold to the young group for a whopping $5. The church's worship space known as the "Nave" was complete by 1893 and worshippers were welcomed in. Since then, the church has added programs and undergone renovations to continue improving the space as well as the congregation.
The Cathedral of Saint Paul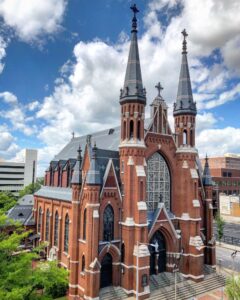 The Cathedral of Saint Paul started out as a small wooden frame church built in 1872. It was located on a lot adjacent to its present day location, which was completed in 1983. The church has had several renovations done since then, the most recent one taking place in 2015. The church represents an American interpretation of the neo-gothic style and is one of Birmingham's most beautiful buildings to date!
Related News
Filed Under: Big Pitch, Front Page, Small Business, Uncategorized

If you've been following REV for a while, you probably remember The Big Pitch Competitions we used to hold back in the day. The Big Pitch presented by PNC was essentially our own little version of Shark Tank. And a lot of your favorite local businesses that participated in this competition now have active retail storefronts that you can go check out. Let's start with some of our finalists that are based in the City of Birmingham and see what they've been up to!

Filed Under: Developer, Downtown Birmingham, Filling Vacant Spaces, Front Page, Potential-Proving, Uncategorized

Have you been to Downtown Birmingham's newest development located on 25th Street? If not, you need to head down there ASAP and check it out! This new single story development is a product of a collaboration between David Baker Architects (DBA) and Locke General Contractors, led by DBA's very own Amanda Loper. It is intended to be a "collaborative commercial space in a catalyst development area of Birmingham." Both DBA and Locke General Contractors will be tenants of the space, along with June Coffee Roasters, Zephyr Barber, and Last Call Baking Cooperative!

Filed Under: Downtown Birmingham, Events, Front Page, Uncategorized

One of Birmingham's many hidden treasures is the music scene downtown. The sheer volume of concert venues we have in downtown Birmingham is something most people aren't even aware of – but it really is remarkable! There is truly something for everyone, whether you're into the smaller, more intimate venues or the large-scale venues for those big name artists. Keep reading to check out some of the cool venues downtown Birmingham has to offer.