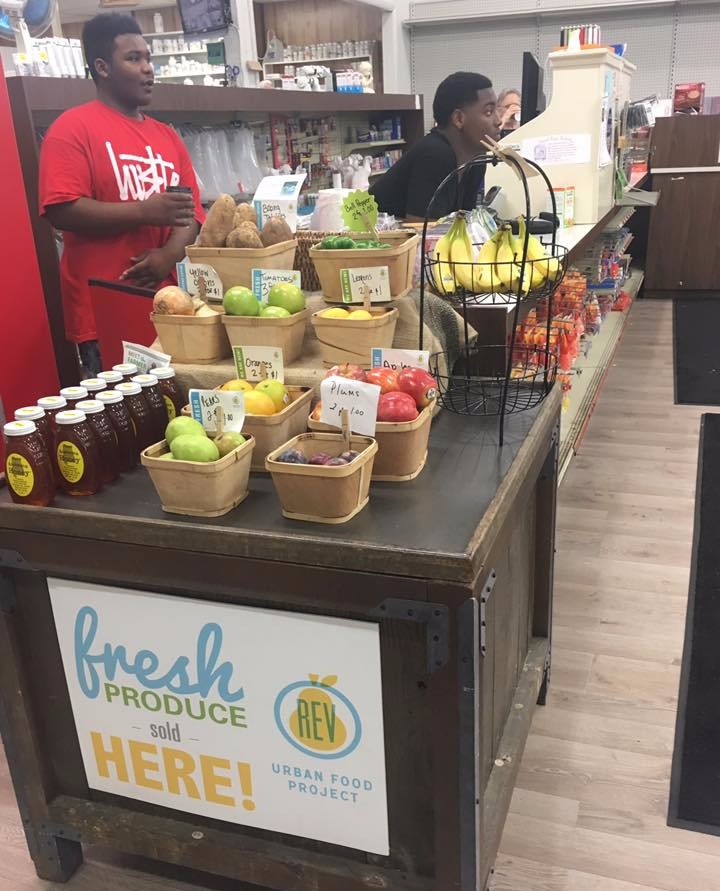 REV Birmingham's Urban Food Project (UFP) is empowering neighborhood retailers to meet the healthy food needs of their community while growing their business to contribute to the city's revitalization efforts through Farm to Corner Store. By strategically supporting retailers in identifying their goals and engaging the community in shaping the strategies, UFP is facilitating not only holistic healthy food access but long-term sustainability. This case study will examine how this will be achieved.
Challenge
Retailers in three low-income Birmingham neighborhoods share a common challenge and concern for their customers: sourcing and selling fresh produce to better meet the food needs of their community. For nearly 90,000 Birmingham residents living in food deserts, stores like City Meats and Vegetables, R & M Convenience Store and Gilmer Drug function as grocery stores — particularly for those lacking transportation. Small stores have limited buying power for fresh produce and limited capacity to promote the sale of healthy food items. Traditional distributors don't serve small stores and don't provide the technical assistance to successfully meet the product and marketing needs of these stores.
Solution
Recognizing the need to support small retailers while creating healthy food access, REV Birmingham's Urban Food Project deployed a neighborhood revitalization and business growth strategy by creating its Farm-to-Community Food Hub. In 2012, UFP launched the hub and its Farm-to-Corner Store program to distribute fresh, Alabama-grown produce and offer technical assistance to retailers seeking to grow their business to better feed the community. Since then, with support from Birmingham REACH for Better Health and the Centers for Disease Control, UFP has distributed fresh local produce and provided technical assistance to 15 corner stores in under-resourced Birmingham neighborhoods.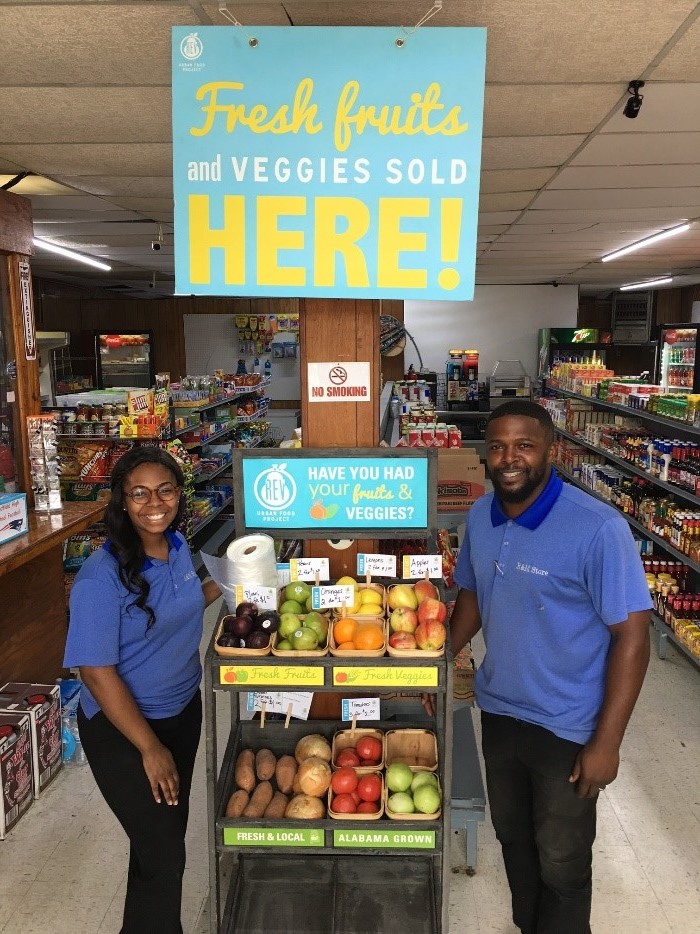 Results
UFP's Farm-to-Corner Store network has created access to fresh produce for 30,000 Birmingham residents by delivering 100 tons of fresh produce. Working with Birmingham's REACH coalition, UFP partners with stores serving low-income residents, generating $20,000 annually in produce sales. Through assessment, goal setting, community engagement and a targeted intervention ad campaign, the UFP team supported stores in creating store improvement plans for physical improvements, purchasing coolers, diversifying products to include healthy options, offering seasonal meal-planning promotions, and even providing wellness education programming. With support from the REACH coalition, store owners are creating healthy food access for residents and addressing the small business needs to grow and sustain their business.
Sustaining Success
The initiative's goal is to continue supporting three stores in completing their store improvement plans in 2018. Strategies to sustain success include facilitation of existing resources and community collaboration as a means to bolster their efforts. This includes merchant-to-merchant partnerships and mentoring, utilization of nonprofit service providers for wellness education, and continued training in retail best practices.
Your Involvement Is Key
You can help small retailers meet the food needs of the community by encouraging your neighborhood store to carry fresh produce and purchasing fresh produce when offered. Nutrition enthusiasts can provide programming such as cooking demos to engage customers and promote healthy options. Whether you're a store owner, customer, neighborhood leader or public health professional, healthy food retail is a community collaboration. Engage your neighborhood and find your role in healthy food access.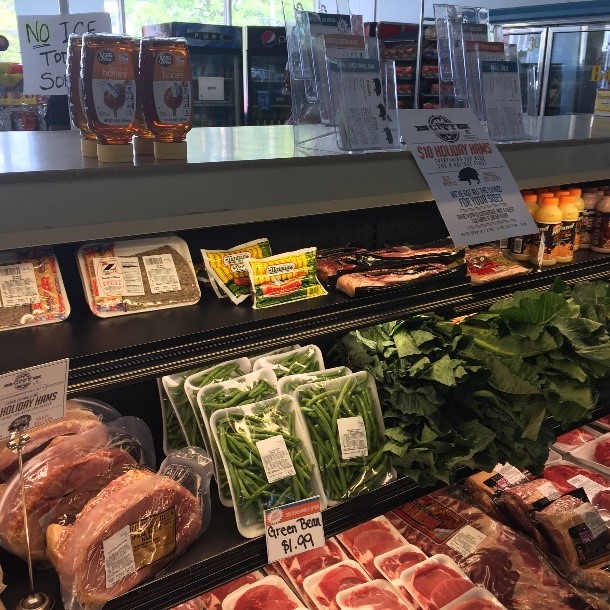 Related News
Filed Under: Filling Vacant Spaces, Front Page, Small Business, Woodlawn, Yaysayers

Lights, Camera, Action! The rebirth of the Woodlawn Theater is happening this weekend in the heart of Woodlawn. The theater is opening its doors to the public with two extraordinary opening events that are FREE to the public. The 1400 square foot venue has a wide range of amenities and even has a full-service bar. Because of the Mason Music Foundation, this venue is filling a much needed resource for local musicians to perform. Keep reading to discover how the theater came back to life and its impact on the community.

Filed Under: Downtown Birmingham, Filling Vacant Spaces, Front Page, Small Business

The final touches are coming together for the grand opening of the Nextec building in the Switch district. Conveniently located a block away from the Innovation Depot, graduates from the depot and other entrepreneurs have a place to go after successfully launching their business off the ground. Continue reading to find out more about the district and newest developments.