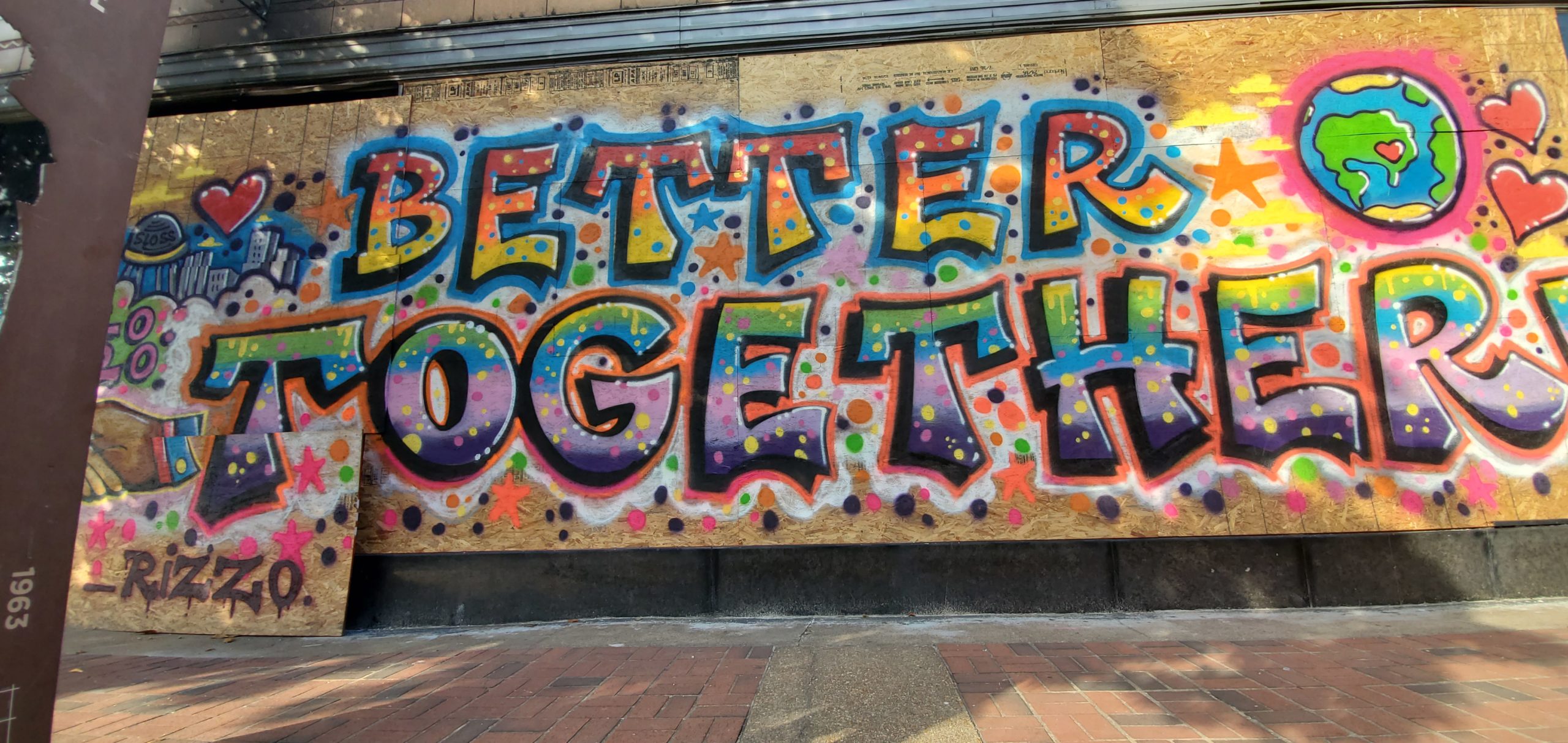 Helping downtown businesses recover has truly been a group effort.
More than 200 people and nine organizations joined forces to raise money through the Birmingham Small Business Relief Fund for brick and mortar locations that sustained damage on the night of May 31, when a peaceful demonstration against police brutality later turned into unrest that resulted in property damage.
The fund —a collaborative effort between the City of Birmingham, the Birmingham Business Alliance, REV Birmingham, Urban Impact and the Community Foundation of Greater Birmingham— granted more than $76,000 to help businesses repair broken windows and replace damaged equipment.
Businesses such as Dr. Robert Smith's pediatric practice. Smith, a long-time fixture in the historic 4th Avenue Business district, used the $8,300 he received to replace windows and carpet with glass ground into it.
Many businesses were already suffering due to the COVID-19 pandemic. Jazzi's on 3rd Avenue North is one of those.
The jazz-inspired event space was already facing the virus's impact financially. Owner Lucien Blakenship said that because Jazzi's is continuing to pay employees, ultimately, the financial support of the Birmingham Business Relief Fund is what has allowed them to move forward after another setback.
The fund allowed for the replacement of front windows were broken and helped go towards computers, cameras, and a small safe were stolen.
Right now, Blankenship is thinking about unique ways to increase foot traffic for his business and others long-term.
"We still plan to try to be a big part of what's going on downtown and create the necessary experience and excitement," he said.
Gabriella's, a buffet-style soul food restaurant and catering service, is another business grateful for the fundraising done by the relief fund.
Business Manager Kentrecia Donner said that she hopes to see more togetherness post-May 31st.
"I would like to see more development and more opportunity, especially in the 4th Avenue Business District," she said. "There's a lot of empty buildings there. I think the area has more potential for people to come in and get established."
One of Birmingham's oldest and most popular landmarks was also able to benefit from the effort.
The Birmingham Business Relief Fund will be financially supporting repairs at the Alabama Theatre, some of which require custom work, according to executive director Brant Beene.
Beene said he is ready for the pandemic to be over and "looks forward to people coming back for movies, concerts, shopping downtown – [the city] being Birmingham again."
Related News
Filed Under: Downtown Birmingham, Front Page, Get Involved

We've made it to the third and final public workshop for Re-vision Linn Park! Partners behind Re-Vision Linn Park will wrap up the community engagement process at the last public workshop on Tuesday, October 4, at Boutwell Auditorium. Community members can participate and provide feedback on a park design concept in the noon or 5:30 p.m. session – so come out one last time and let your voice be heard!

Filed Under: Big Pitch, Front Page, Small Business, Uncategorized

If you've been following REV for a while, you probably remember The Big Pitch Competitions we used to hold back in the day. The Big Pitch presented by PNC was essentially our own little version of Shark Tank. And a lot of your favorite local businesses that participated in this competition now have active retail storefronts that you can go check out. Let's start with some of our finalists that are based in the City of Birmingham and see what they've been up to!

Filed Under: Developer, Downtown Birmingham, Filling Vacant Spaces, Front Page, Potential-Proving, Uncategorized

Have you been to Downtown Birmingham's newest development located on 25th Street? If not, you need to head down there ASAP and check it out! This new single story development is a product of a collaboration between David Baker Architects (DBA) and Locke General Contractors, led by DBA's very own Amanda Loper. It is intended to be a "collaborative commercial space in a catalyst development area of Birmingham." Both DBA and Locke General Contractors will be tenants of the space, along with June Coffee Roasters, Zephyr Barber, and Last Call Baking Cooperative!