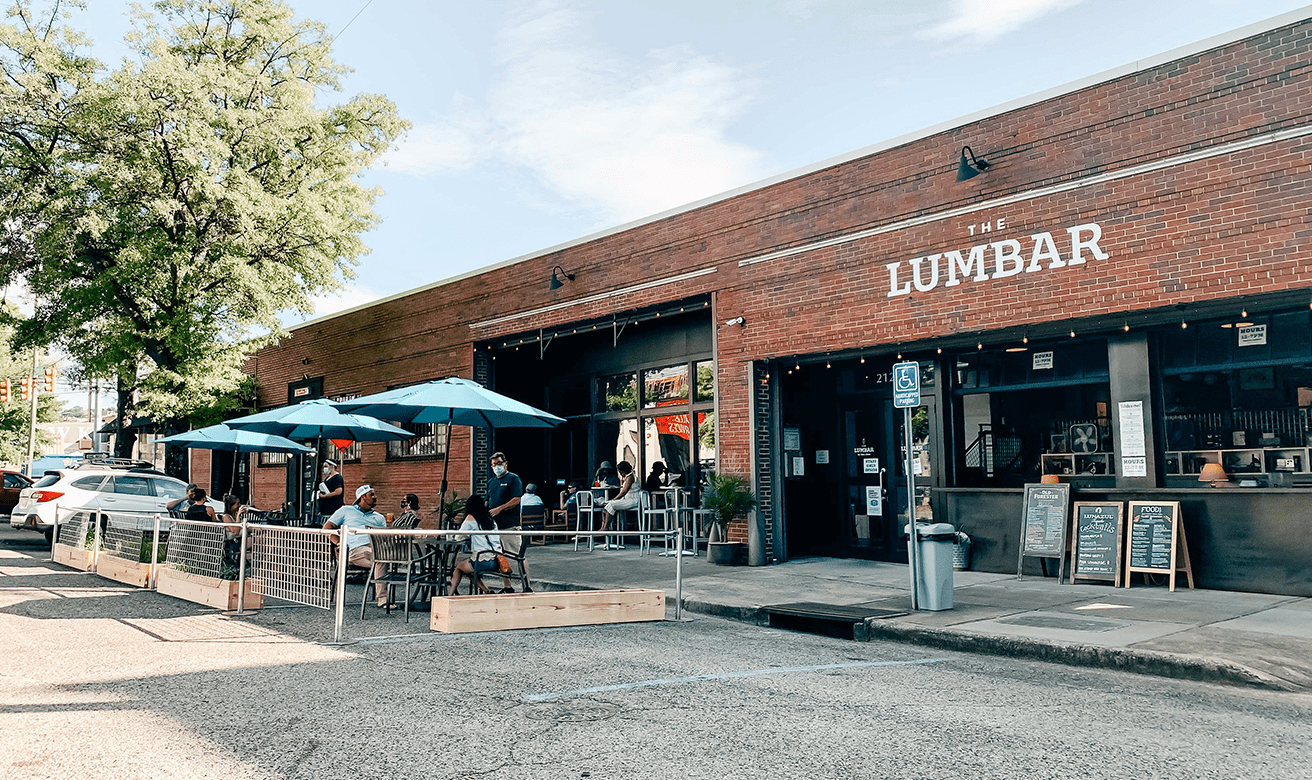 In response to COVID-related restrictions, REV worked with the City of Birmingham in 2020 to create a temporary permit giving street-level businesses options for using nearby sidewalk and parking spaces to expand their operations. We learned a lot about what worked and didn't work for these outdoor dining setups in terms of materials, design requirements, placement etc. All that knowledge about best practices was rolled into our Shared Space Design Guide to give retail and restaurant owners an easily digestible guide filled with ideas and resources to utilize the relaxed restrictions on outdoor commerce during COVID. The design guide contained diagrams of properly executed outdoor dining spaces, as well as instructions on the required diagrams, and places to rent materials if needed.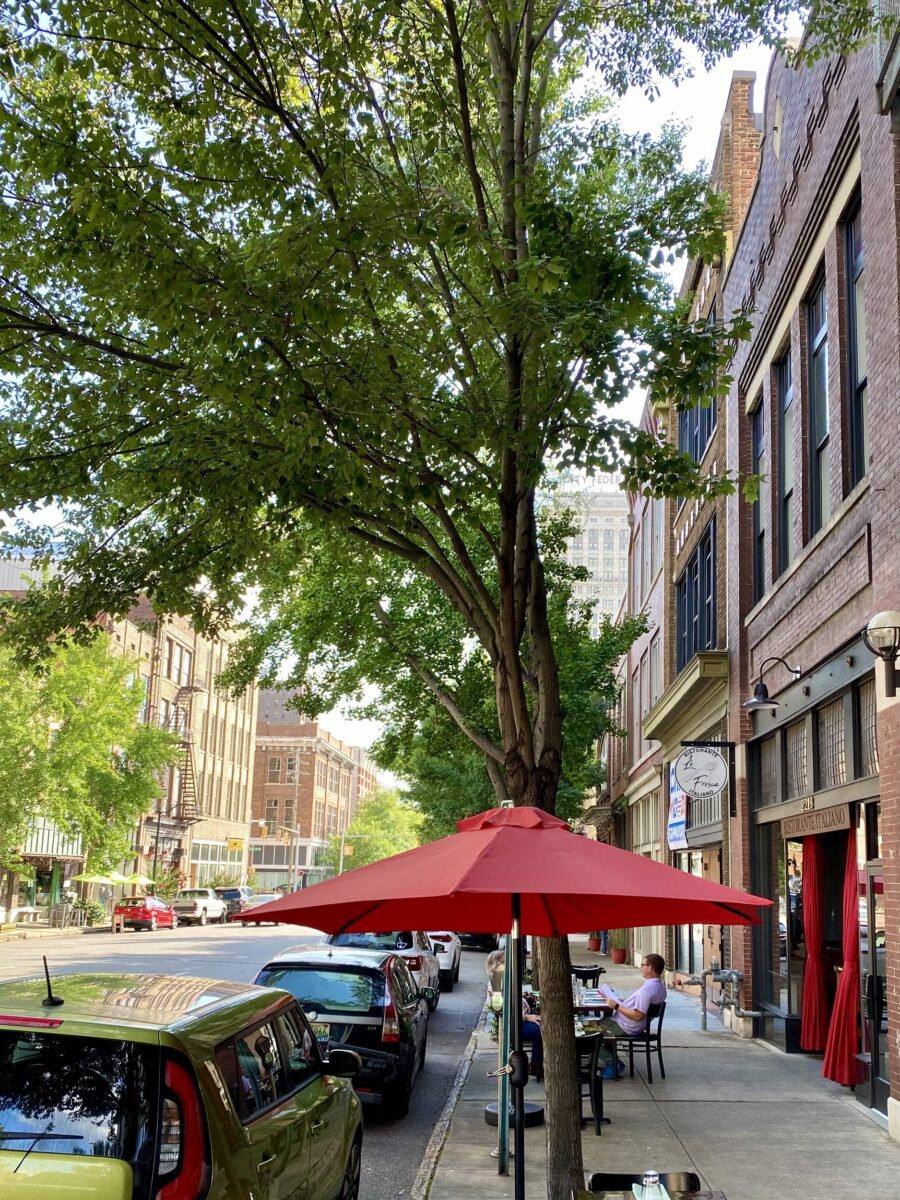 The increased revenue and vibrancy generated by businesses who took advantage of the shared spaces permit was an amazing boost to the city. Rather than roll back that progress by ending the temporary permit, REV and the City of Birmingham Department of Transportation worked together to make a new, permanent process for shared outdoor dining and retail in 2021. The new Public Space Permit draws on almost two years of experience with outdoor dining expansion to extend the best parts, like more types of usable public space, expands the offering, now allowing outdoor retail, and includes a funding mechanism for increased oversight to ensure that all the new spaces remain safe, attractive, and ADA compliant.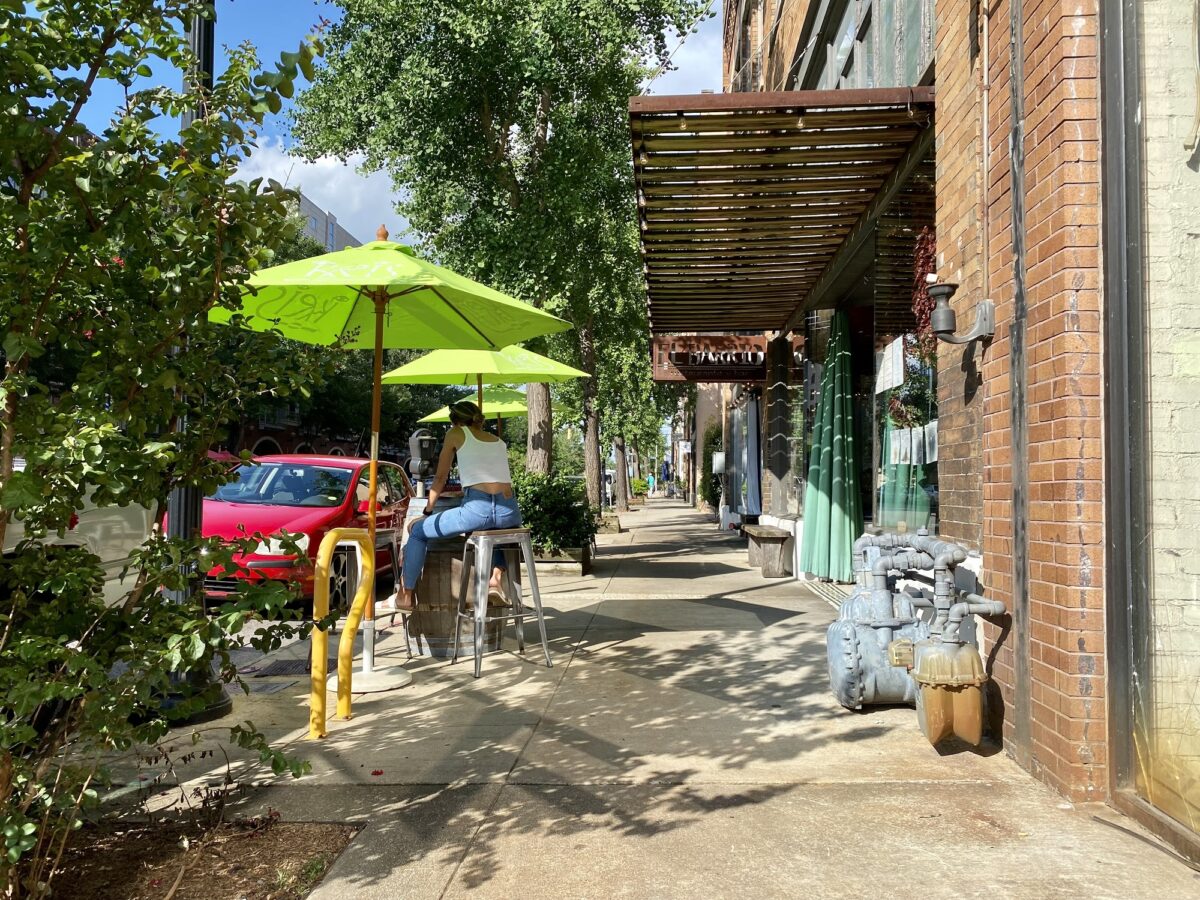 In early 2022, City Council officially approved the Public Space Permit. That means businesses who created temporary outdoor spaces during COVID can now apply to make those spaces permanent additions to their serving or retail footprint (which means more revenue)! The increased certainty of a new permanent process for these spaces should make it even more attractive for businesses to invest a little time and money in creating them. We hope to see even more colorful dining set-ups dotting Birmingham sidewalks and adding vibrancy in 2022 and beyond!  
Related News
Filed Under: Downtown Birmingham, Front Page, Get Involved

We've made it to the third and final public workshop for Re-vision Linn Park! Partners behind Re-Vision Linn Park will wrap up the community engagement process at the last public workshop on Tuesday, October 4, at Boutwell Auditorium. Community members can participate and provide feedback on a park design concept in the noon or 5:30 p.m. session – so come out one last time and let your voice be heard!

Filed Under: Big Pitch, Front Page, Small Business, Uncategorized

If you've been following REV for a while, you probably remember The Big Pitch Competitions we used to hold back in the day. The Big Pitch presented by PNC was essentially our own little version of Shark Tank. And a lot of your favorite local businesses that participated in this competition now have active retail storefronts that you can go check out. Let's start with some of our finalists that are based in the City of Birmingham and see what they've been up to!

Filed Under: Developer, Downtown Birmingham, Filling Vacant Spaces, Front Page, Potential-Proving, Uncategorized

Have you been to Downtown Birmingham's newest development located on 25th Street? If not, you need to head down there ASAP and check it out! This new single story development is a product of a collaboration between David Baker Architects (DBA) and Locke General Contractors, led by DBA's very own Amanda Loper. It is intended to be a "collaborative commercial space in a catalyst development area of Birmingham." Both DBA and Locke General Contractors will be tenants of the space, along with June Coffee Roasters, Zephyr Barber, and Last Call Baking Cooperative!