The next BIZ 1.0 is headed to Ensley!
The owners of Gilmer Drug are excited to be hosting this month's workshop on June 15. REV Birmingham invites anyone interested in this special edition of BIZ 1.0 to come out from 8 a.m. to noon and learn the essentials of starting a business in Birmingham.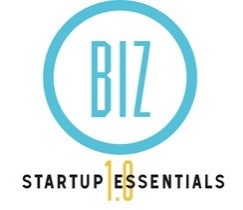 The workshop is focused on educating business owners on 11 core concepts that are crucial to any successful startup.
Housed in a historic building in downtown Ensley, Gilmer Drugs has been filling customers' prescriptions for more than 20 years. In 2015, Gilmer partnered with REV's Urban Food Project — an initiative that focuses on bringing locally sourced produce to vendors throughout Birmingham. More recently, the property underwent renovations that added a community space where the June workshop will be held.
Due to Gilmer Drug's success, the store is an excellent example of one of BIZ 1.0's principles: identifying a need and filling it.
Register for the workshop here!
Related News
Filed Under: Big Pitch, Front Page, Small Business, Uncategorized

If you've been following REV for a while, you probably remember The Big Pitch Competitions we used to hold back in the day. The Big Pitch presented by PNC was essentially our own little version of Shark Tank. And a lot of your favorite local businesses that participated in this competition now have active retail storefronts that you can go check out. Let's start with some of our finalists that are based in the City of Birmingham and see what they've been up to!

Filed Under: Downtown Birmingham, Events, Front Page, Uncategorized

One of Birmingham's many hidden treasures is the music scene downtown. The sheer volume of concert venues we have in downtown Birmingham is something most people aren't even aware of – but it really is remarkable! There is truly something for everyone, whether you're into the smaller, more intimate venues or the large-scale venues for those big name artists. Keep reading to check out some of the cool venues downtown Birmingham has to offer.

Filed Under: Front Page, Small Business, Uncategorized, Woodlawn

We're so excited to welcome yet another new business to the Woodlawn Community! Thrive Wellness Lounge is a plant-based health and wellness store in the heart of Woodlawn owned by Tish Fletcher (a veteran Woodlawn Street Market vendor – whoop whoop)! You can swing by and check out Woodlawn's newest addition on Tuesday – Saturday from 11:00 a.m. – 5:30 p.m. It's always a good time to support a female, black-owned local business! We talked to Tish a little bit more about her journey to opening her very own brick and mortar store. Keep reading to learn more!