The next BIZ 1.0 is headed to Ensley!
The owners of Gilmer Drug are excited to be hosting this month's workshop on June 15. REV Birmingham invites anyone interested in this special edition of BIZ 1.0 to come out from 8 a.m. to noon and learn the essentials of starting a business in Birmingham.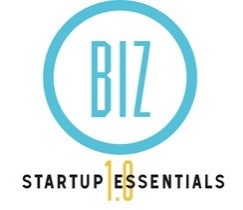 The workshop is focused on educating business owners on 11 core concepts that are crucial to any successful startup.
Housed in a historic building in downtown Ensley, Gilmer Drugs has been filling customers' prescriptions for more than 20 years. In 2015, Gilmer partnered with REV's Urban Food Project — an initiative that focuses on bringing locally sourced produce to vendors throughout Birmingham. More recently, the property underwent renovations that added a community space where the June workshop will be held.
Due to Gilmer Drug's success, the store is an excellent example of one of BIZ 1.0's principles: identifying a need and filling it.
Register for the workshop here!
Related News
Filed Under: Front Page, Small Business

REV's Director of Business Recruitment and Growth Taylor Clark Jacobson is teaming up with Reginald Smith of Sabre Finance to talk to business owners—both large and small—about how they can keep things as new and fresh as these times require on Monday, July 13.

Filed Under: Front Page, Small Business

REV kicks things off Monday, July 13 at noon with the Innovating Your Business For Future Growth workshop hosted by Taylor Clark-Jacobson, Director of Business Recruitment and Growth.