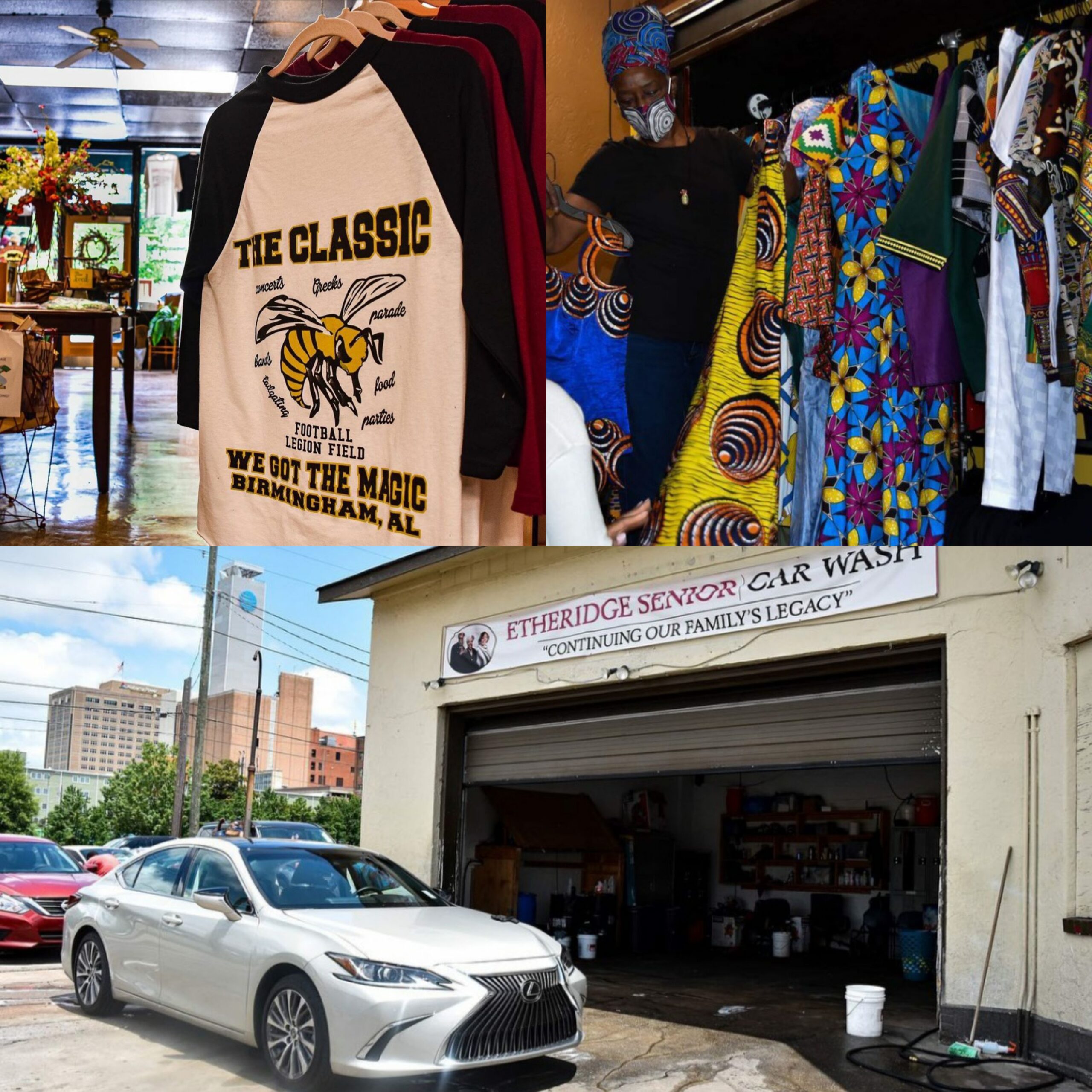 Black businesses have long been a part of Birmingham's fabric.
That includes those in the Historic 4th Avenue district—one of the oldest black business districts in the country. Today, it is composed of more than 50 Black-owned businesses and more than 20 Black property owners.
Every Friday in August, REV and Urban Impact Inc. will highlight a few of these businesses in honor of National Black Business Month as a part of Black Business Friday.
Also, Great Receipt Race Players will receive double points every Black Business Friday for submitting receipts from local Black businesses.
Here is the first round of wonderful 4th Avenue businesses you should get to know:
Etheridge Senior Car Wash
Ferrill African Wear
Historic 4th Ave Shirts