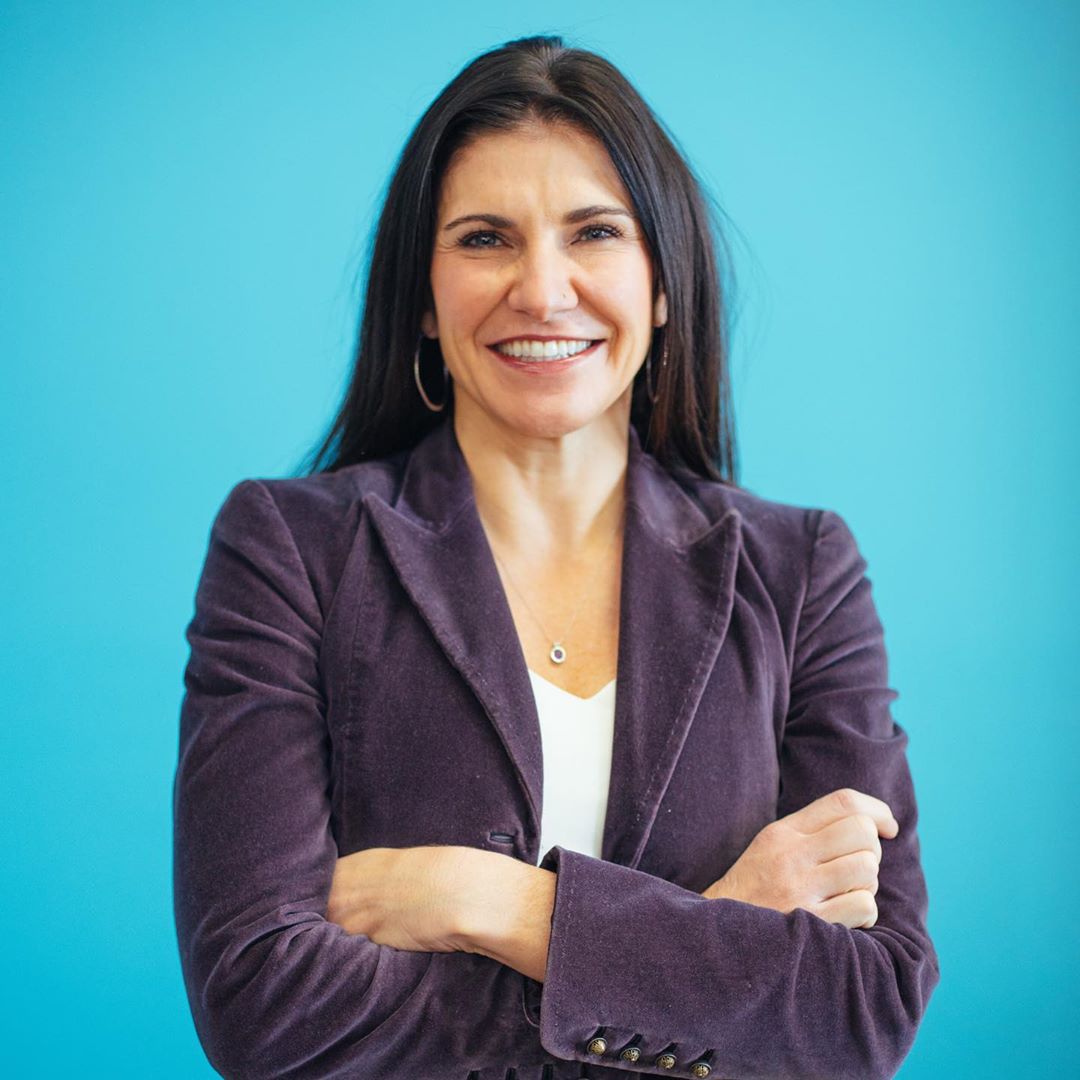 In times of constant change, one thing remains certain for Boulo Solutions—their core values.   
"Going back to our core values helped us find out who we truly are and where we should find our pivots," said Co-Founder and CEO Delphine Carter.  
One value, in particular, resonates as many people are sheltering in place to battle the COVID-19 pandemic. And that takes one step towards a goal, no matter what that step is.   
"That is a big thing for us right now because everything's frozen around us," she said. "People are in a pause, and so instead of equally getting caught up in the pause, it was just try something. Go forward."  
Boulo, a REV client, serves as a bridge between women with expertise who are looking for project-based work or flexible hours with and innovative companies.   
The nature of the work also calls for another core value—using technology to be stronger. Carter says that value is especially applicable to a time like this.  
The talent pool Boulo focuses on are women with families or other life obligations who can use that experience in the workforce.   
"We're not getting jobs in like we used to, but we've got to stay alive to get to the other side," she said. "So, how do we do it differently? As we talk to people about possible pivots, instead of just being close-minded it's being open to looking at things a little bit differently."  
REV has been engaged with our partners to ensure we are being as collaborative and clear as possible in messaging to our community the resources available to Birmingham entrepreneurs during the COVID-19 pandemic.
Before the COVID-19 outbreak, Carter said Boulo was in a great space. Boulo's talent pool was well received by the businesses they were working with. Now, Carter says she's talking with a tech company whose partnership would allow women to be hired by the hour to help with the pandemic response.   
"We realize these women want money any way that they can get it right now to help support their families," she said. "And also, businesses need quick, cheap resources for themselves to stay alive."   
Boulo also partnered with #BhamStrong to onboard workers hired through the Birmingham Service Corps to help work on COVID-19-related projects.  
"It's drivers, it's food service workers, that's not our typical groups," Carter said. "But there's no reason that we can't onboard them. We're not making any profit, but there's no reason why we can't use the resource we have to do that. It helps keep our brand alive and it helps keep Birmingham alive."  
Leaning on core values can serve as a guiding light for small businesses through troubling times, but companies should also not be afraid to reach out to others for guidance, according to Carter. Even if it's to the competition.   
"You'll be amazed at how you can find groups of people who want to move everybody forward," she said. "It's not coming from a place of scarcity; It's coming from a place of wanting everybody to thrive." 
Related News
Filed Under: Big Pitch, Front Page, Small Business, Uncategorized

If you've been following REV for a while, you probably remember The Big Pitch Competitions we used to hold back in the day. The Big Pitch presented by PNC was essentially our own little version of Shark Tank. And a lot of your favorite local businesses that participated in this competition now have active retail storefronts that you can go check out. Let's start with some of our finalists that are based in the City of Birmingham and see what they've been up to!

Filed Under: Developer, Downtown Birmingham, Filling Vacant Spaces, Front Page, Potential-Proving, Uncategorized

Have you been to Downtown Birmingham's newest development located on 25th Street? If not, you need to head down there ASAP and check it out! This new single story development is a product of a collaboration between David Baker Architects (DBA) and Locke General Contractors, led by DBA's very own Amanda Loper. It is intended to be a "collaborative commercial space in a catalyst development area of Birmingham." Both DBA and Locke General Contractors will be tenants of the space, along with June Coffee Roasters, Zephyr Barber, and Last Call Baking Cooperative!

Filed Under: Downtown Birmingham, Events, Front Page, Uncategorized

One of Birmingham's many hidden treasures is the music scene downtown. The sheer volume of concert venues we have in downtown Birmingham is something most people aren't even aware of – but it really is remarkable! There is truly something for everyone, whether you're into the smaller, more intimate venues or the large-scale venues for those big name artists. Keep reading to check out some of the cool venues downtown Birmingham has to offer.