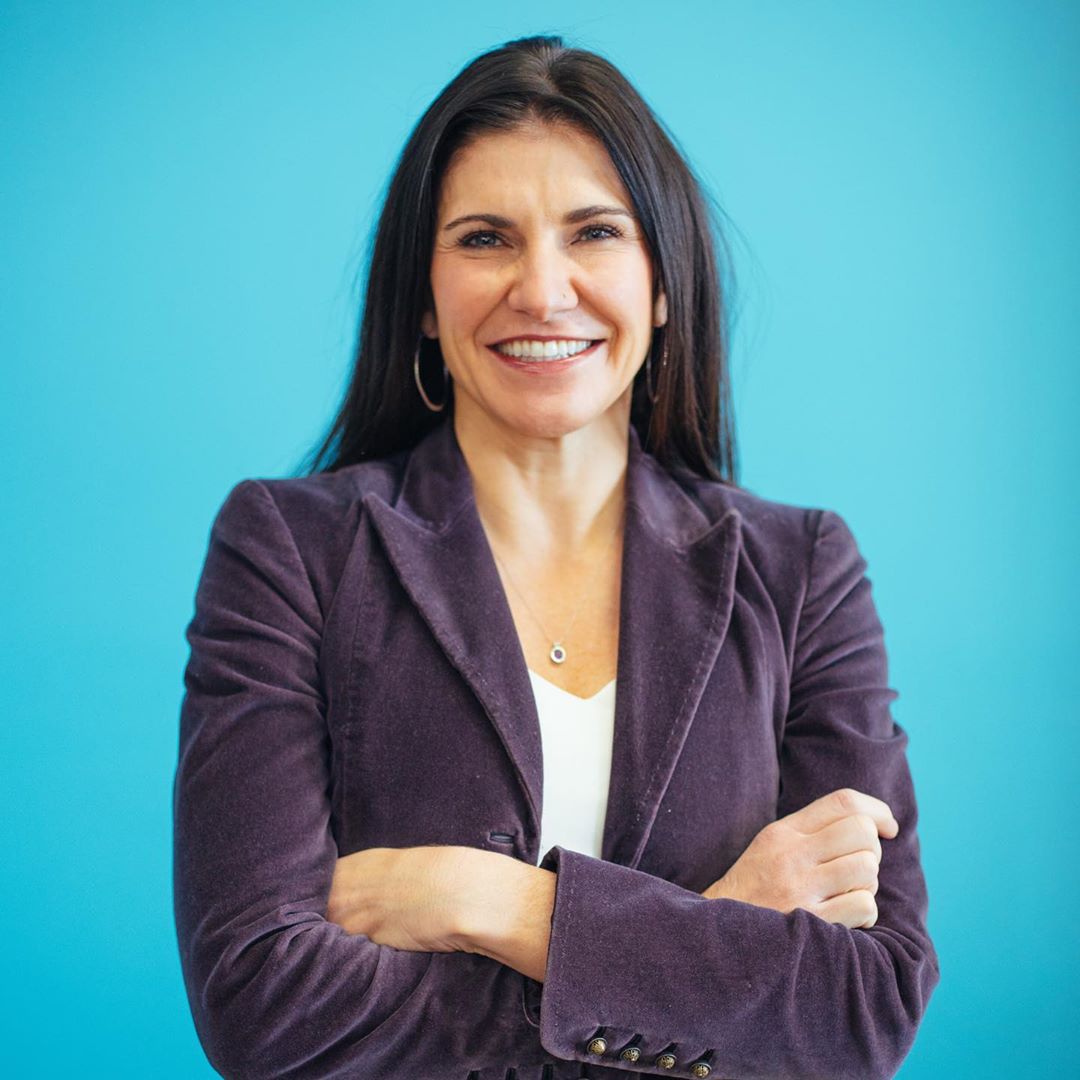 In times of constant change, one thing remains certain for Boulo Solutions—their core values.   
"Going back to our core values helped us find out who we truly are and where we should find our pivots," said Co-Founder and CEO Delphine Carter.  
One value, in particular, resonates as many people are sheltering in place to battle the COVID-19 pandemic. And that takes one step towards a goal, no matter what that step is.   
"That is a big thing for us right now because everything's frozen around us," she said. "People are in a pause, and so instead of equally getting caught up in the pause, it was just try something. Go forward."  
Boulo, a REV client, serves as a bridge between women with expertise who are looking for project-based work or flexible hours with and innovative companies.   
The nature of the work also calls for another core value—using technology to be stronger. Carter says that value is especially applicable to a time like this.  
The talent pool Boulo focuses on are women with families or other life obligations who can use that experience in the workforce.   
"We're not getting jobs in like we used to, but we've got to stay alive to get to the other side," she said. "So, how do we do it differently? As we talk to people about possible pivots, instead of just being close-minded it's being open to looking at things a little bit differently."  
REV has been engaged with our partners to ensure we are being as collaborative and clear as possible in messaging to our community the resources available to Birmingham entrepreneurs during the COVID-19 pandemic.
Before the COVID-19 outbreak, Carter said Boulo was in a great space. Boulo's talent pool was well received by the businesses they were working with. Now, Carter says she's talking with a tech company whose partnership would allow women to be hired by the hour to help with the pandemic response.   
"We realize these women want money any way that they can get it right now to help support their families," she said. "And also, businesses need quick, cheap resources for themselves to stay alive."   
Boulo also partnered with #BhamStrong to onboard workers hired through the Birmingham Service Corps to help work on COVID-19-related projects.  
"It's drivers, it's food service workers, that's not our typical groups," Carter said. "But there's no reason that we can't onboard them. We're not making any profit, but there's no reason why we can't use the resource we have to do that. It helps keep our brand alive and it helps keep Birmingham alive."  
Leaning on core values can serve as a guiding light for small businesses through troubling times, but companies should also not be afraid to reach out to others for guidance, according to Carter. Even if it's to the competition.   
"You'll be amazed at how you can find groups of people who want to move everybody forward," she said. "It's not coming from a place of scarcity; It's coming from a place of wanting everybody to thrive." 
Related News
Filed Under: Front Page, Get Involved, Historic Preservation, Residential

President and CEO of REV Birmingham David Fleming writes about the importance of historic preservation and highlights the advocacy efforts that saved the French Quarter in New Orleans and the Forest Park neighborhood in Birmingham. The article concludes with a call to action, urging for new leaders and the implementation of various strategies to protect and celebrate Birmingham's historic buildings and places.

Filed Under: Filling Vacant Spaces, Front Page, Small Business, Woodlawn, Yaysayers

Lights, Camera, Action! The rebirth of the Woodlawn Theater is happening this weekend in the heart of Woodlawn. The theater is opening its doors to the public with two extraordinary opening events that are FREE to the public. The 1400 square foot venue has a wide range of amenities and even has a full-service bar. Because of the Mason Music Foundation, this venue is filling a much needed resource for local musicians to perform. Keep reading to discover how the theater came back to life and its impact on the community.

Filed Under: Downtown Birmingham, Events, Front Page, Yaysayers

Brian Allen, a talented cornerback, has made the remarkable transition from a small town in Texas to the vibrant city of Birmingham. Choosing Birmingham for his football career for two consecutive seasons, Brian's unwavering dedication and exceptional skills have made him a standout figure in the world of football. To dive deeper into Brian's journey and discover his genuine appreciation for the city, watch this video with the link below!