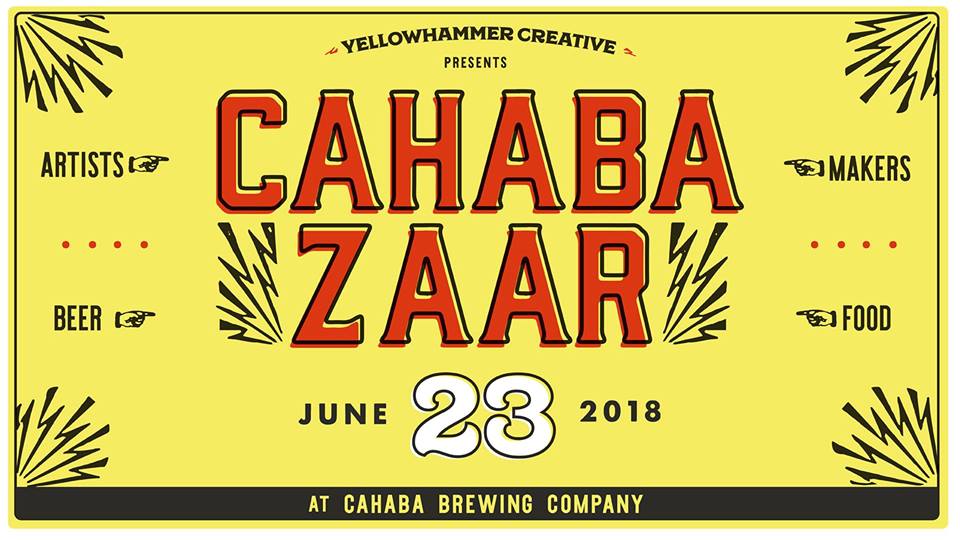 When Cahaba Brewery moved into its 51,000 square-foot location in Avondale's Continental Gin Complex, the team had a vision for the spacious taproom that involved more than beer.  
The size of Cahaba's former home limited the crowd they could host, and the community-minded brewing team was excited to finally be able to invite Birmingham into its new larger space. Building on Cahaba's commitment to supporting local, the brewery partnered in 2017 with Yellowhammer Creative to start the bi-annual CahaBazaar as a long-awaited community gathering. 
Each winter and summer, the festival showcases Birmingham artists, makers and nonprofits – and it's almost that time again! On Saturday, June 23, CahaBazaar will feature 40 local vendors with original products. Cahaba Brewery ambassador Danielle Chamoun says CahaBazaar is all about working with the community – echoing Cahaba's core values.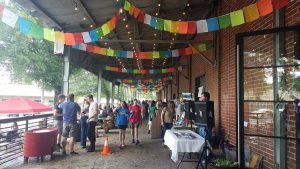 "We love the people in our neighborhood, in our city, in our state, and we wanted a way to bring everyone together," Chamoun said. "Art was the answer!"  
Although CahaBazaar hosts many artists and creatives, it also encourages non-profits to participate to help build awareness for their causes. 
With so many unique vendors to choose from, CahaBazaar has a little something for everybody! A special shout-out to REV clients and partners below who are participating (Watch this page throughout the week for the full list)
Related News
Filed Under: Downtown Birmingham, Front Page, Small Business

After opening Chocolatà Artisanal Chocolatier in 2017, Kathy D'Agostino has enjoyed watching the once quiet streets of downtown Birmingham come back to life. REV sat down with her to learn more about how she landed here, where she thinks the city is heading, and why Chocolata believes in Birmingham.