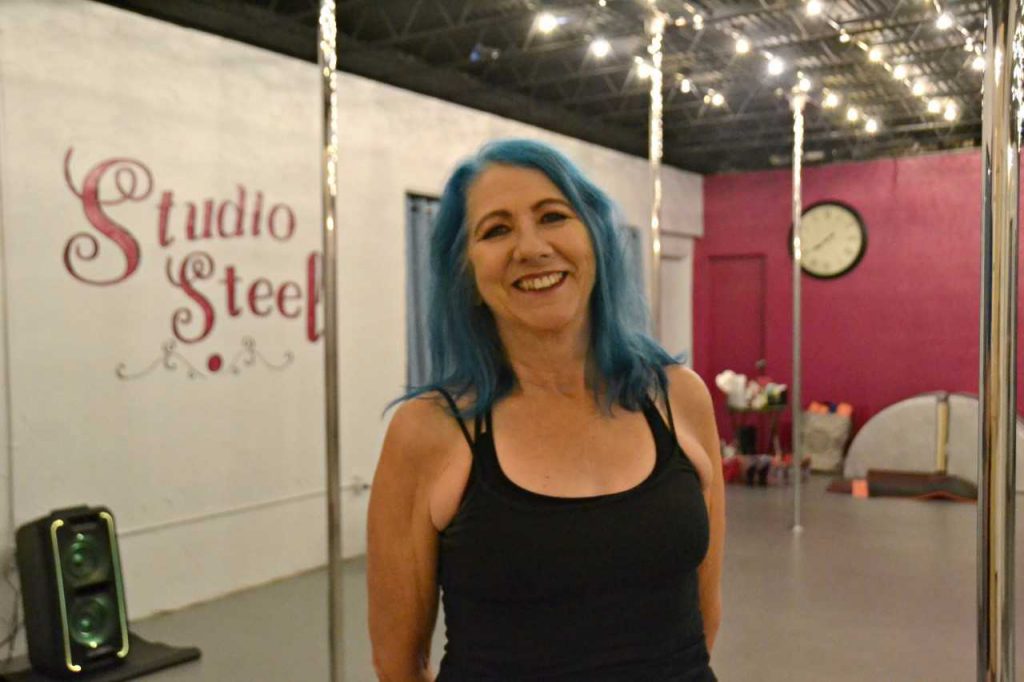 Elle Nelson, an alumna of Create Birmingham's CO.STARTERS program and REV's The Big Pitch presented by PNC, opened her pole fitness studio in Vestavia in July.
What's pole fitness, you ask? It's a workout that engages the entire body, Elle says, using low impact techniques that challenge both the body and brain. Elle's Studio Steel houses seven floor-to-ceiling steel poles where an instructor will lead you through a unique, aerial-arts-inspired workout.
Elle became interested in pole fitness three years ago, after attending a class in Austin on a dare. She immediately fell in love with the sport, and on a trip to Alabama not long after, she fell in love with our state. Elle's newfound interest coupled with her business-owning dreams eventually led her to Birmingham, a city she had heard offered the CO.STARTERS program. She moved a few days before classes started in spring 2016 and jumped right in.
Elle hopes to make Studio Steel Birmingham's destination for the aerial arts, and a place where everyone can come to get a workout that boosts not only their health but also their confidence.
"Pole is for everybody," said Elle, "Studio Steel is a welcoming space for all body types, ages, and gender affiliations."
Studio Steel has daily course offerings and a $10 "Taste of Pole" first-timers class, which is a 30-minute sample to provide a taste of what pole is all about. Each course is led by an instructor who works one-on-one with the students and strives to make sure everyone is having a good time.
"Anyone of any age or size can pole; it is an emerging sport without limitations," said Elle. "Challenge your preconceptions and try pole!"
Learn more about Studio Steel at studiosteelbham.com.
Related News
Filed Under: Front Page, Small Business

REV's Director of Business Recruitment and Growth Taylor Clark Jacobson is teaming up with Reginald Smith of Sabre Finance to talk to business owners—both large and small—about how they can keep things as new and fresh as these times require on Monday, July 13.

Filed Under: Front Page, Small Business

REV kicks things off Monday, July 13 at noon with the Innovating Your Business For Future Growth workshop hosted by Taylor Clark-Jacobson, Director of Business Recruitment and Growth.