Many business owners fail to start simply because they lack funds. Now for CO.STARTERS alumni, three new financial opportunities exist to help overcome the challenge.
Thanks to the efforts of our friends at Create, as well as the support of community partners and organizations, program graduates will now have access to seed/startup capital in addition to traditional revolving loans. Follow the link to find out more.
This is just one more reason — on a list of many — to join the upcoming CO.STARTERS cohort. If you'd like to know more about the program first, just click HERE!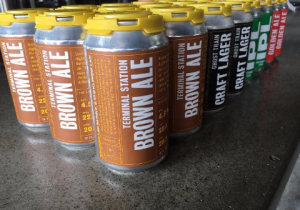 In case you missed it, Ghost Train Brewing Co. (who, might we mention, is a CO.STARTERS alum) is hitting restaurants and stores shelves in a new form. This time, these delicious brews will be packaged in cans, AND they'll be sporting cool new branding!
If that's not enough to get you excited, keep an eye on Ghost Train's 3rd Avenue South location – hammers will soon be swinging to make way for private event space and an additional bar. Visit the AL.com article to learn more, and visit Ghost Train's Facebook page for future updates.
Related News
Filed Under: Business-Proving, Downtown Birmingham, Events, Front Page, Small Business, Uncategorized

So So Spiffy, a local staging and interior design company, is proud to announce its new retail endeavor, Shopping Shindig. This once-a-month sale will take place at their new warehouse downtown and provide curated collections of designer furniture, art, and home accessories up to 60% off.