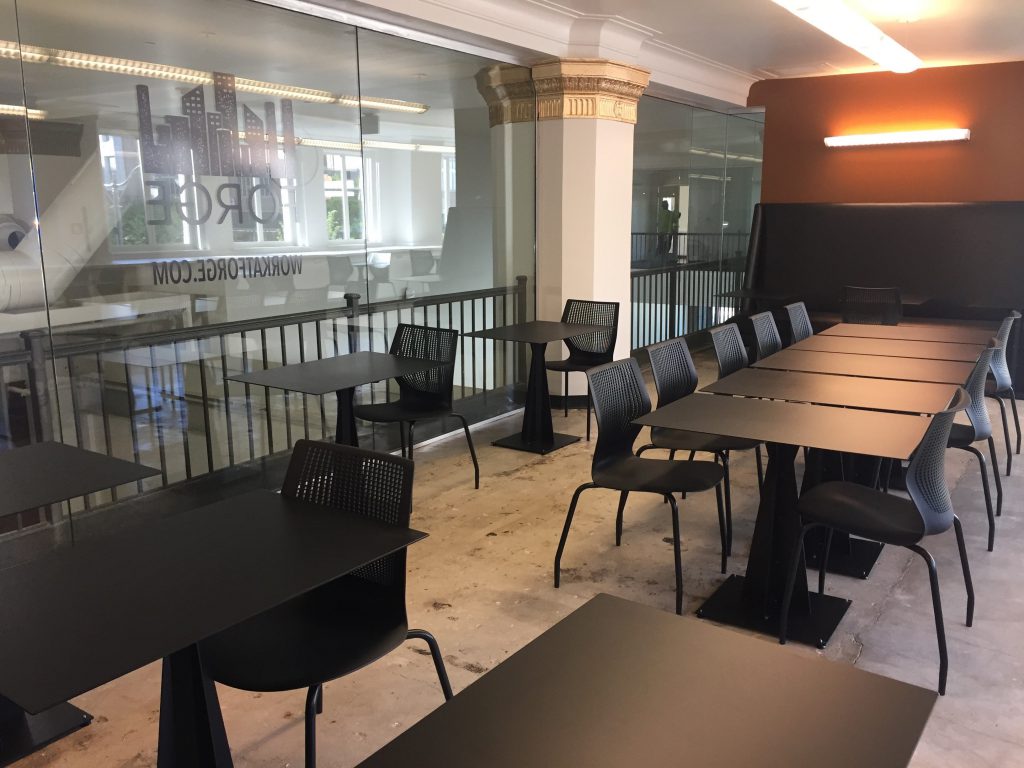 Kim Lee, an alumnae of Create Birmingham's CO.STARTERS program, recently opened her new coworking space in downtown Birmingham to much excitement and media attention. Located on the mezzanine level of The Pizitz, Forge provides new entrepreneurs with the flexibility needed to properly scale their businesses as well as an environment that encourages collaboration and networking. Earlier coworking concepts, like REV's SocialVenture hub in Woodlawn, helped demonstrate the need for these spaces, especially in Birmingham's historic neighborhoods and commercial districts. The opening of Forge helps amplify the response to that need and further enriches our city's emerging "culture of entrepreneurship."
In just a few short months, four full offices have been leased and more than 40 members have joined, further demonstrating the impact of our growing entrepreneurial ecosystem. To meet demand, Kim will expand Forge to include a total of 18 private offices. To find out more about their member benefits or free events like their upcoming seminar series, visit http://workatforge.com or drop in to schedule a tour.
Related News
Filed Under: Downtown Birmingham, Front Page, Potential-Proving, Uncategorized, Yaysayers

This Friday, May 20th, we will be having a (20th) Street Party (which you can read more about here) to celebrate the end of our Birmingham Green Refresh! While this certainly calls for a celebration, the party doesn't stop there. We will still be adding some finishing touches to the street after the (20th) Street Party. These additional touches will help make Birmingham's main street more vibrant, interactive, and efficient! Additions will include smart trash cans, free libraries, street performers, and more!

Filed Under: Downtown Birmingham, Front Page, Uncategorized

We've talked about sports, but downtown has so much more to offer! Downtown Birmingham has so many experiences in store for you, which can also turn into life-long memories. And lucky for you, we've created a tool to make all that exploring so much easier!

Filed Under: Downtown Birmingham, Front Page, Potential-Proving

We are approaching the finish line for the 20th Street Refresh, which calls for a celebration – and you're invited! The City Center Business Improvement District (BID), funded by downtown property owners, is partnering with the City of Birmingham and REV Birmingham to celebrate a refreshed Birmingham Green. Come join the party on May 20th from 4 to 8 p.m (with a special celebration happening at 6 p.m.)!