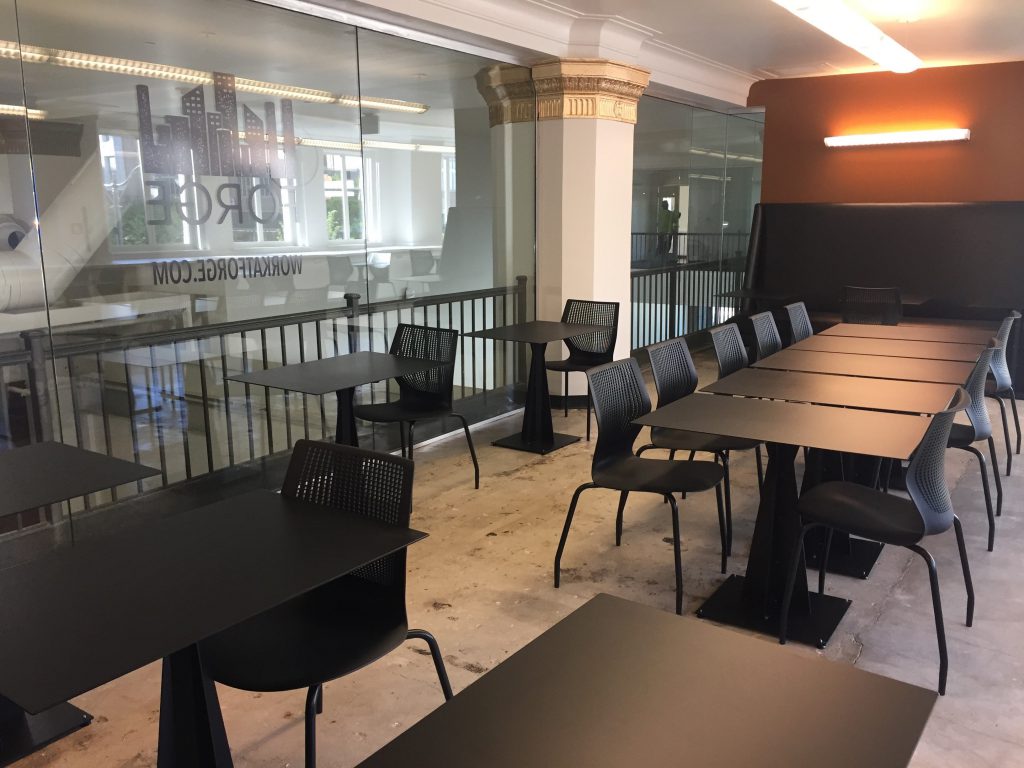 Kim Lee, an alumnae of Create Birmingham's CO.STARTERS program, recently opened her new coworking space in downtown Birmingham to much excitement and media attention. Located on the mezzanine level of The Pizitz, Forge provides new entrepreneurs with the flexibility needed to properly scale their businesses as well as an environment that encourages collaboration and networking. Earlier coworking concepts, like REV's SocialVenture hub in Woodlawn, helped demonstrate the need for these spaces, especially in Birmingham's historic neighborhoods and commercial districts. The opening of Forge helps amplify the response to that need and further enriches our city's emerging "culture of entrepreneurship."
In just a few short months, four full offices have been leased and more than 40 members have joined, further demonstrating the impact of our growing entrepreneurial ecosystem. To meet demand, Kim will expand Forge to include a total of 18 private offices. To find out more about their member benefits or free events like their upcoming seminar series, visit http://workatforge.com or drop in to schedule a tour.
Related News
Filed Under: Downtown Birmingham, Front Page, Transportation

The City of Birmingham has approved the applications for two micromobility vendors to operate shared bikes and scooters from vendors Gotcha and Veo in a wide service area that includes downtown and many neighborhoods that will begin in early 2021.