By: Robert Emerick
REV Client Relations Manager
NBA basketball Hall of Fame coach (and philosopher) Phil Jackson once said "The strength of the team is each individual member. The strength of each member is the team." That has certainly been the case with Rebound Bham, the collaborative product of 16 organizations dedicated to supporting small business owners and aspiring entrepreneurs in rebounding from the pandemic and reconnecting with their dreams.  
With the help of volunteer content experts, the Rebound partners created a series of 23 webinars focused on a variety of topics:  everything from business financial planning to marketing and social media maximization, to staffing and inventory management.  
The small business community took full advantage.  
More than 420 individuals, 64-percent of whom identified as women/minorities, registered for one or more workshops.  254 of them identified as business owners. More than half of registrants were in the concept or startup phase… 
Clearly, people are the pandemic as an opportunity to feed their entrepreneurial spirit. Now is an incredible time to think about starting a small business or to launch. That may sound counterintuitive, but building a business fosters daydreaming, the hope of possibility and forward momentum – all things we individually and collectively need at this time.   
For those small businesses struggling to survive, Rebound offered both technical and emotional support. Sarah Oliver, who co-owns Beehive Baking Company along with her husband Caeden, wrote to tell us how much she enjoyed the Rebound classes. "I so appreciate all of the effort the whole team has put into making [these classes] happen for us all," she wrote. "Every time I take a class I think, 'I can't believe these are free! It's been so great to feel a bit more connected to the small business community again, and the class topics you are presenting are just so perfectly and thoughtfully selected.  It feels good to get the wheels turning and to feel a little bit more inspired again after months of just trudging through the craziness."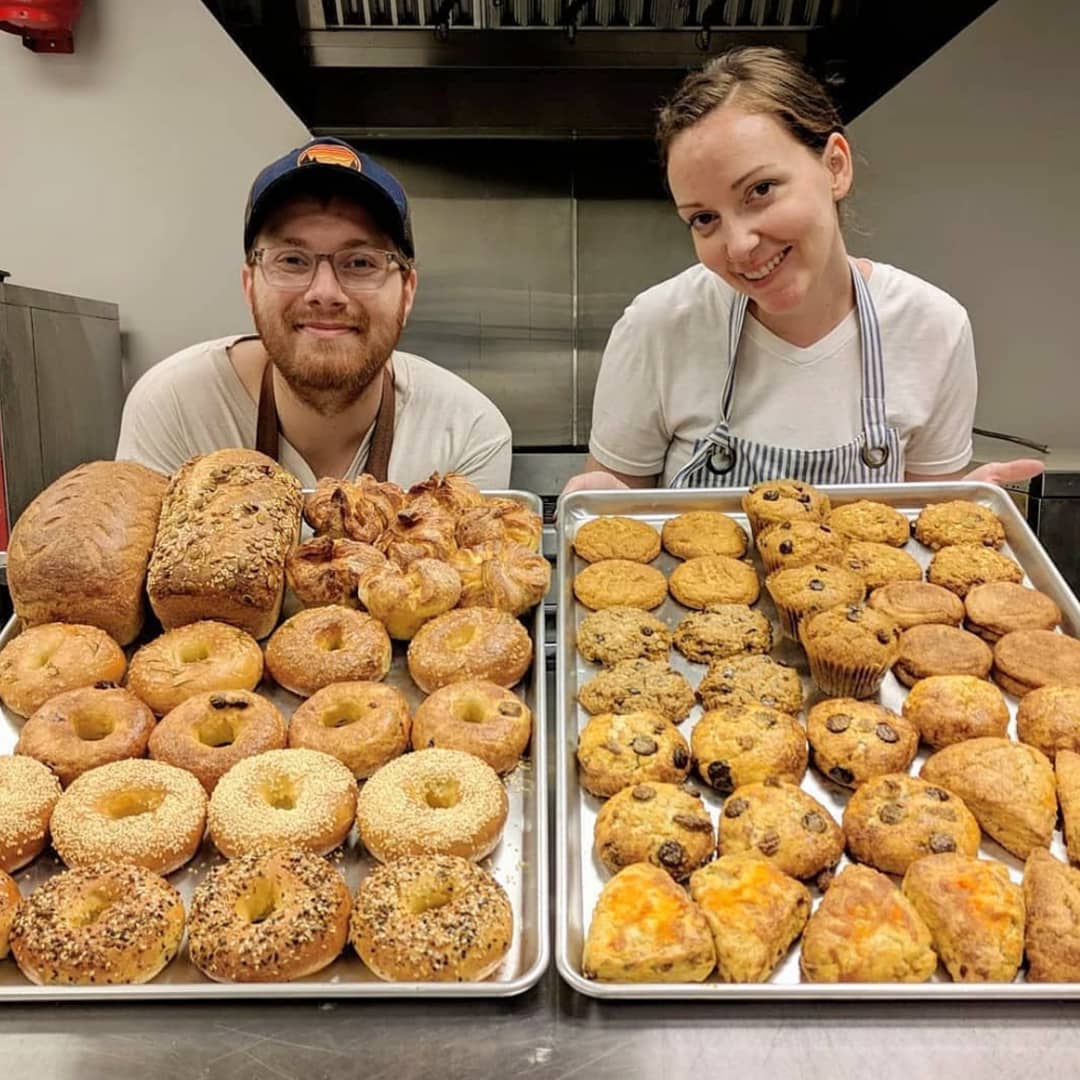 Missed the Rebound Bham series? No problem. Recordings of each of the webinars are archived on YouTube along with lots of other helpful content.  
Moving into 2021 we look forward to more of this type of collaboration. One of the true bright spots of the last few months for my colleague Taylor Clark Jacobson and I has been the opportunity to work with so many talented, dedicated professionals to help support our small business community.  
We all hope for better days in the New Year, but whatever it brings for our small business community, Rebound Bham has your back! 
Related News
Filed Under: Big Pitch, Front Page, Small Business, Uncategorized

If you've been following REV for a while, you probably remember The Big Pitch Competitions we used to hold back in the day. The Big Pitch presented by PNC was essentially our own little version of Shark Tank. And a lot of your favorite local businesses that participated in this competition now have active retail storefronts that you can go check out. Let's start with some of our finalists that are based in the City of Birmingham and see what they've been up to!

Filed Under: Developer, Downtown Birmingham, Filling Vacant Spaces, Front Page, Potential-Proving, Uncategorized

Have you been to Downtown Birmingham's newest development located on 25th Street? If not, you need to head down there ASAP and check it out! This new single story development is a product of a collaboration between David Baker Architects (DBA) and Locke General Contractors, led by DBA's very own Amanda Loper. It is intended to be a "collaborative commercial space in a catalyst development area of Birmingham." Both DBA and Locke General Contractors will be tenants of the space, along with June Coffee Roasters, Zephyr Barber, and Last Call Baking Cooperative!

Filed Under: Downtown Birmingham, Events, Front Page, Uncategorized

One of Birmingham's many hidden treasures is the music scene downtown. The sheer volume of concert venues we have in downtown Birmingham is something most people aren't even aware of – but it really is remarkable! There is truly something for everyone, whether you're into the smaller, more intimate venues or the large-scale venues for those big name artists. Keep reading to check out some of the cool venues downtown Birmingham has to offer.