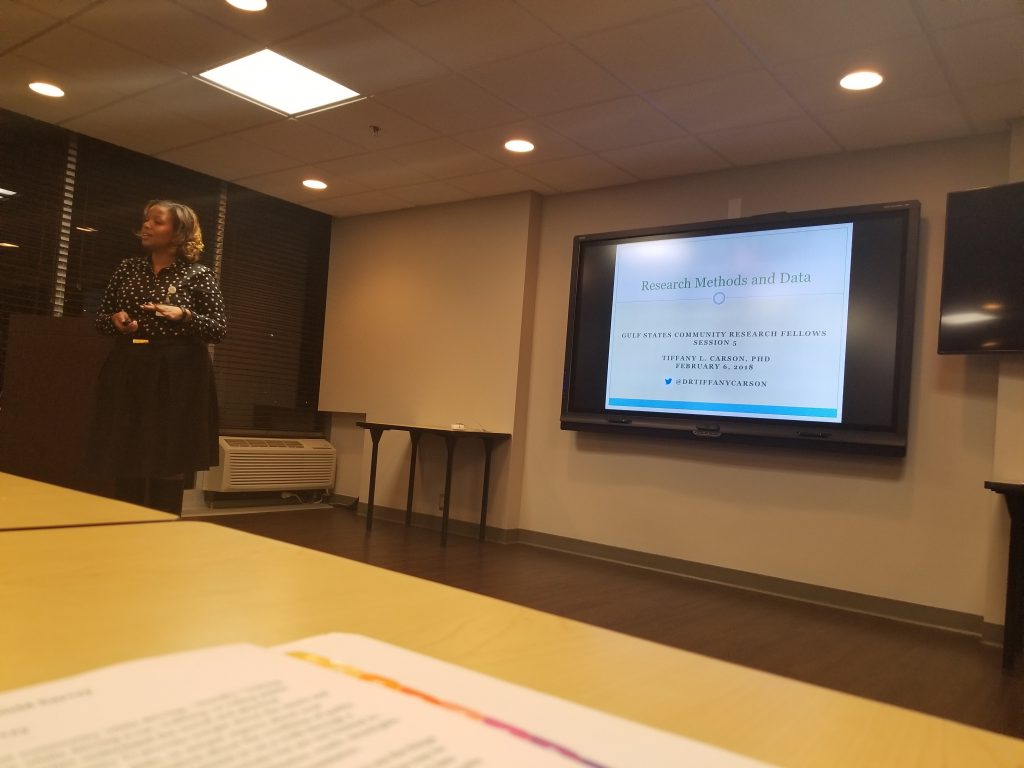 Community leaders and REV Birmingham are working together this spring to strengthen our collective grant-writing skills, taking advantage of an opportunity to learn best practices from the experts right here in our city. Because, yes, grants equal money – but in the non-profit world money equals IMPACT.
REV works in Birmingham's historic urban commercial districts, following the Main Street Four-Point Approach to community revitalization: Organization, Promotion, Design and Economic Vitality. The Organization phase involves identifying stakeholders in the commercial districts and defining a common set of goals and strategies. As REV builds relationships and works with each community through the Organization phase, we develop strategies and project plans that require funding. Securing that funding, in a community with great need, is a highly competitive process.
Fortunately, Birmingham is a place where expertise is also plentiful, especially with the extra grant-writing brainpower concentrated at UAB. REV, as well as citizen partners from Woodlawn and Five Points West, are participating in The Gulf States Community Research Fellows Program, a 16-week grant-writing program designed to empower citizens to do the research required by some grants to better the communities where they live and work. The classes are led by a new instructor each week. Some lecturers are community members from Birmingham, the majority of which are doctors, professors or employees of UAB Medicine.
The program is free and is open to anyone passionate about a community-based cause. Twenty members are participating in the weekly class, representing several communities across Birmingham. The class is sponsored by the National Institute on Minority Health and Health Disparities, the Gulf States Health Policy Center, and the UAB Minority Health and Health Disparities Research Center.
The classes meet each Tuesday at 6 pm at the Medical Towers building at UAB through May 15. Contact Bianca Hawk at bhawk@uabmc.edu for more information.
Related News
Filed Under: Filling Vacant Spaces, Front Page, Small Business, Woodlawn, Yaysayers

Lights, Camera, Action! The rebirth of the Woodlawn Theater is happening this weekend in the heart of Woodlawn. The theater is opening its doors to the public with two extraordinary opening events that are FREE to the public. The 1400 square foot venue has a wide range of amenities and even has a full-service bar. Because of the Mason Music Foundation, this venue is filling a much needed resource for local musicians to perform. Keep reading to discover how the theater came back to life and its impact on the community.

Filed Under: Downtown Birmingham, Events, Front Page, Yaysayers

Brian Allen, a talented cornerback, has made the remarkable transition from a small town in Texas to the vibrant city of Birmingham. Choosing Birmingham for his football career for two consecutive seasons, Brian's unwavering dedication and exceptional skills have made him a standout figure in the world of football. To dive deeper into Brian's journey and discover his genuine appreciation for the city, watch this video with the link below!

Filed Under: Developer, Downtown Birmingham, Front Page, Transportation, Yaysayers

Parking lots are dead spaces. Nothing we can construct sucks the life and vibrancy out of a place more than a parking lot. Yet we cannot seem to live without parking. Views on parking dominate almost every issue related to downtown growth. From not enough parking to being too expensive, learn from David Fleming why parking is essential to Birmingham's growth.