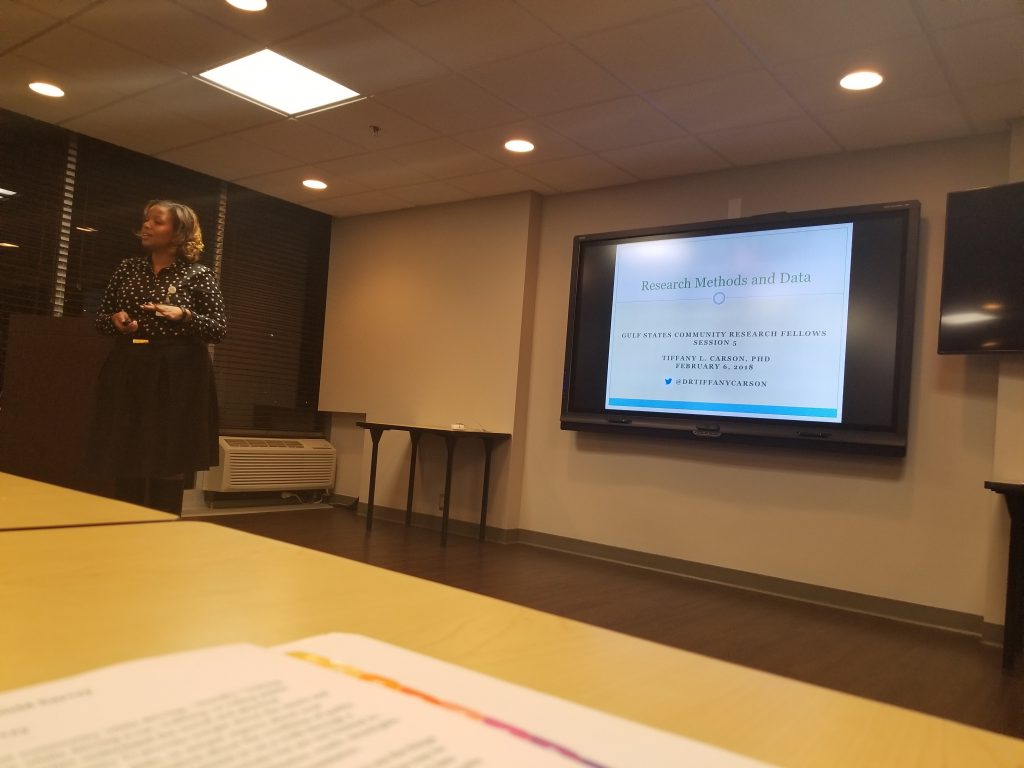 Community leaders and REV Birmingham are working together this spring to strengthen our collective grant-writing skills, taking advantage of an opportunity to learn best practices from the experts right here in our city. Because, yes, grants equal money – but in the non-profit world money equals IMPACT.
REV works in Birmingham's historic urban commercial districts, following the Main Street Four-Point Approach to community revitalization: Organization, Promotion, Design and Economic Vitality. The Organization phase involves identifying stakeholders in the commercial districts and defining a common set of goals and strategies. As REV builds relationships and works with each community through the Organization phase, we develop strategies and project plans that require funding. Securing that funding, in a community with great need, is a highly competitive process.
Fortunately, Birmingham is a place where expertise is also plentiful, especially with the extra grant-writing brainpower concentrated at UAB. REV, as well as citizen partners from Woodlawn and Five Points West, are participating in The Gulf States Community Research Fellows Program, a 16-week grant-writing program designed to empower citizens to do the research required by some grants to better the communities where they live and work. The classes are led by a new instructor each week. Some lecturers are community members from Birmingham, the majority of which are doctors, professors or employees of UAB Medicine.
The program is free and is open to anyone passionate about a community-based cause. Twenty members are participating in the weekly class, representing several communities across Birmingham. The class is sponsored by the National Institute on Minority Health and Health Disparities, the Gulf States Health Policy Center, and the UAB Minority Health and Health Disparities Research Center.
The classes meet each Tuesday at 6 pm at the Medical Towers building at UAB through May 15. Contact Bianca Hawk at bhawk@uabmc.edu for more information.
Related News
Filed Under: Downtown Birmingham, Front Page, Potential-Proving, Uncategorized, Yaysayers

This Friday, May 20th, we will be having a (20th) Street Party (which you can read more about here) to celebrate the end of our Birmingham Green Refresh! While this certainly calls for a celebration, the party doesn't stop there. We will still be adding some finishing touches to the street after the (20th) Street Party. These additional touches will help make Birmingham's main street more vibrant, interactive, and efficient! Additions will include smart trash cans, free libraries, street performers, and more!

Filed Under: Downtown Birmingham, Front Page, Small Business, Uncategorized

If you're anything like us, Mother's Day has snuck up on you and now you're scrambling to find a gift before next weekend. Well lucky for you, we're here to save the day! We put together a gift guide for Mother's Day that will not only leave mom with a smile on her face, but it'll help you support local businesses right here in the Ham!

Filed Under: Birmingham Food & Drink, Downtown Birmingham, Front Page, Small Business, Uncategorized

The Alabama Peanut Company has been around for ages and is a Downtown Birmingham staple. Not only do they serve delicious peanuts (both boiled and roasted) but the storefront serves as a reminder of people's childhoods. Keep reading to learn more about the evolution on the country's oldest peanut merchant!