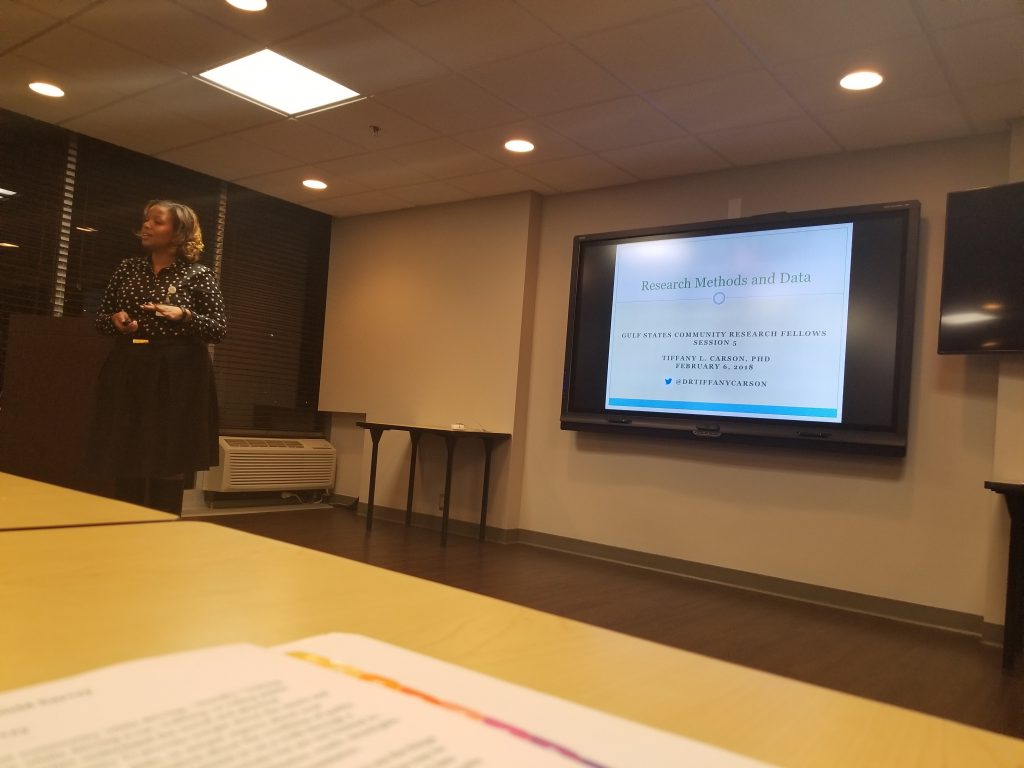 Community leaders and REV Birmingham are working together this spring to strengthen our collective grant-writing skills, taking advantage of an opportunity to learn best practices from the experts right here in our city. Because, yes, grants equal money – but in the non-profit world money equals IMPACT.
REV works in Birmingham's historic urban commercial districts, following the Main Street Four-Point Approach to community revitalization: Organization, Promotion, Design and Economic Vitality. The Organization phase involves identifying stakeholders in the commercial districts and defining a common set of goals and strategies. As REV builds relationships and works with each community through the Organization phase, we develop strategies and project plans that require funding. Securing that funding, in a community with great need, is a highly competitive process.
Fortunately, Birmingham is a place where expertise is also plentiful, especially with the extra grant-writing brainpower concentrated at UAB. REV, as well as citizen partners from Woodlawn and Five Points West, are participating in The Gulf States Community Research Fellows Program, a 16-week grant-writing program designed to empower citizens to do the research required by some grants to better the communities where they live and work. The classes are led by a new instructor each week. Some lecturers are community members from Birmingham, the majority of which are doctors, professors or employees of UAB Medicine.
The program is free and is open to anyone passionate about a community-based cause. Twenty members are participating in the weekly class, representing several communities across Birmingham. The class is sponsored by the National Institute on Minority Health and Health Disparities, the Gulf States Health Policy Center, and the UAB Minority Health and Health Disparities Research Center.
The classes meet each Tuesday at 6 pm at the Medical Towers building at UAB through May 15. Contact Bianca Hawk at bhawk@uabmc.edu for more information.
Related News
Filed Under: Big Pitch, Front Page, Small Business, Uncategorized

If you've been following REV for a while, you probably remember The Big Pitch Competitions we used to hold back in the day. The Big Pitch presented by PNC was essentially our own little version of Shark Tank. And a lot of your favorite local businesses that participated in this competition now have active retail storefronts that you can go check out. Let's start with some of our finalists that are based in the City of Birmingham and see what they've been up to!

Filed Under: Downtown Birmingham, Events, Front Page, Uncategorized

One of Birmingham's many hidden treasures is the music scene downtown. The sheer volume of concert venues we have in downtown Birmingham is something most people aren't even aware of – but it really is remarkable! There is truly something for everyone, whether you're into the smaller, more intimate venues or the large-scale venues for those big name artists. Keep reading to check out some of the cool venues downtown Birmingham has to offer.

Filed Under: Front Page, Small Business, Uncategorized, Woodlawn

We're so excited to welcome yet another new business to the Woodlawn Community! Thrive Wellness Lounge is a plant-based health and wellness store in the heart of Woodlawn owned by Tish Fletcher (a veteran Woodlawn Street Market vendor – whoop whoop)! You can swing by and check out Woodlawn's newest addition on Tuesday – Saturday from 11:00 a.m. – 5:30 p.m. It's always a good time to support a female, black-owned local business! We talked to Tish a little bit more about her journey to opening her very own brick and mortar store. Keep reading to learn more!