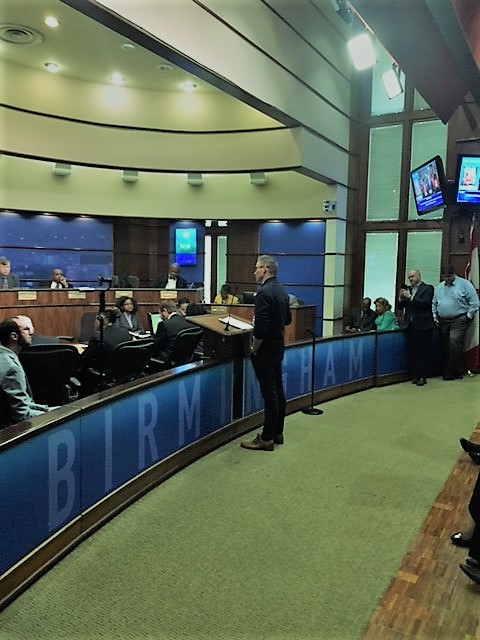 A policy designed to transform Birmingham's infrastructure by creating safer, more accessible streets is now officially in effect.The Birmingham Complete Streets Ordinance was approved unanimously by City Council on Tuesday, March 6.  
District 5 Councilor Darrell O'Quinn, who submitted the ordinance to the council, called the vote a "historic moment" for the City of Birmingham. O'Quinn also serves as chairman of the council's transportation and communication committee. 
Complete Streets is an initiative led by a growing number of organizations and individuals who seek to create a network throughout Birmingham of streets that are safe and comfortable for everyone – whether they are walking, riding the bus, using a wheelchair, cycling or driving. The city's new ordinance requires the City of Birmingham to consider all modes of transportation when roadway projects are being completed within the city. 
Complete Streets increase access and create connectivity critical to the revitalization of neighborhood commercial districts and enhance safety for everyone, but perhaps most noticeably for people who choose healthier and greener ways to travel like walking or biking. The measures for new roadway projects should ultimately encourage more people get out and about in a variety of ways, which gives Birmingham more vibrant districts.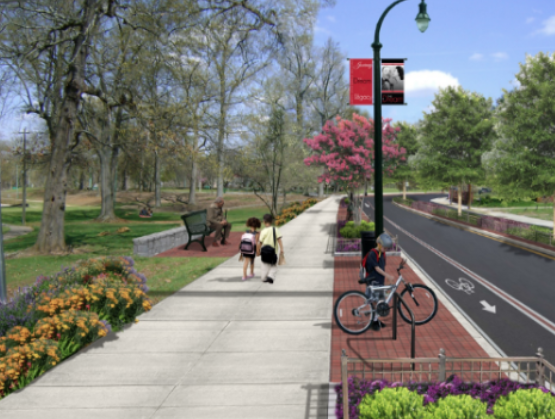 A Complete Streets depiction courtesy of the City of Birmingham
Among those in strong support of the ordinance was AARP State Director Candi Williams, who is an active member of the Complete Streets task force. AARP funded the grant that allowed a tactical urbanism project to take place in Woodlawn, modeling how a Complete Streets system would impact the area. 
Birmingham joins more than 1,000 other communities nationally in formally recognizing the importance of Complete Streets. Next, committees will be established to ensure policy implementation. Read a draft of the Complete Streets Ordinance here. 
Related News
Filed Under: Downtown Birmingham, Front Page, Uncategorized

We've talked about sports, but downtown has so much more to offer! Downtown Birmingham has so many experiences in store for you, which can also turn into life-long memories. And lucky for you, we've created a tool to make all that exploring so much easier!

Filed Under: Downtown Birmingham, Front Page, Potential-Proving

We are approaching the finish line for the 20th Street Refresh, which calls for a celebration – and you're invited! The City Center Business Improvement District (BID), funded by downtown property owners, is partnering with the City of Birmingham and REV Birmingham to celebrate a refreshed Birmingham Green. Come join the party on May 20th from 4 to 8 p.m (with a special celebration happening at 6 p.m.)!

Filed Under: Developer, Downtown Birmingham, Front Page, Potential-Proving, Uncategorized

If you've been paying close attention, you may have noticed that we've been hinting at a new Linn Park project coming soon – and we're finally ready to share it with you! A planning process to redesign and reactivate Linn Park kicked off recently when public and private organizational partners met on site with the nationally acclaimed park designers OJB Landscape Architecture (OJB) to begin an eight-month master plan development process to improve Linn Park.