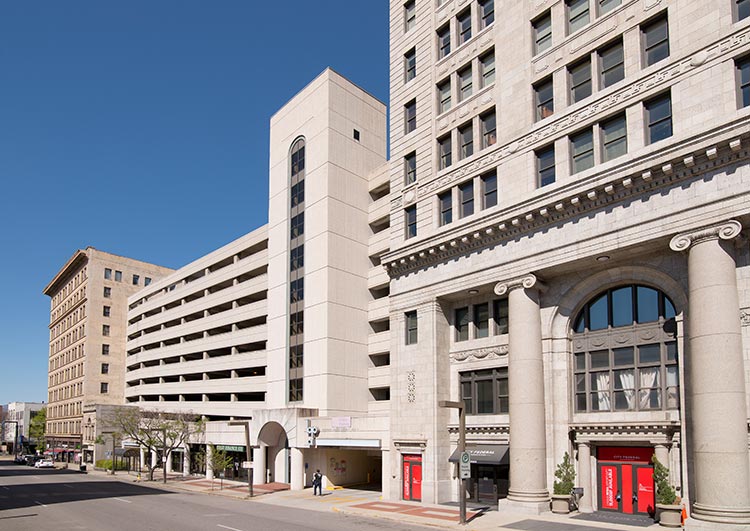 The World Games are here, and Birmingham is playing host to visitors from all over the globe! There are some road closures for security, and we've seen huge crowds for events like Sumo Wrestling, Parkour, and the Opening Ceremonies, but navigating the city this week is nothing to be scared of. First off, you can still use the Google or Apple maps on your phone to navigate. They've all been updated with the security perimeter closures and will route you accordingly. Additionally, most of the athletes, support staff, and spectators in Birmingham for the Games are staying within walking distance of their venues and using the World Games free shuttle system to get around the city without a car. Couple that with the fact that a few large downtown employers have given their employees the option to work remote, or even some time off to enjoy the games, and finding parking is easier than you'd expect. Here are ten places we found parking close to some exciting World Games events and great local businesses. Come meet the world in Downtown Birmingham this week!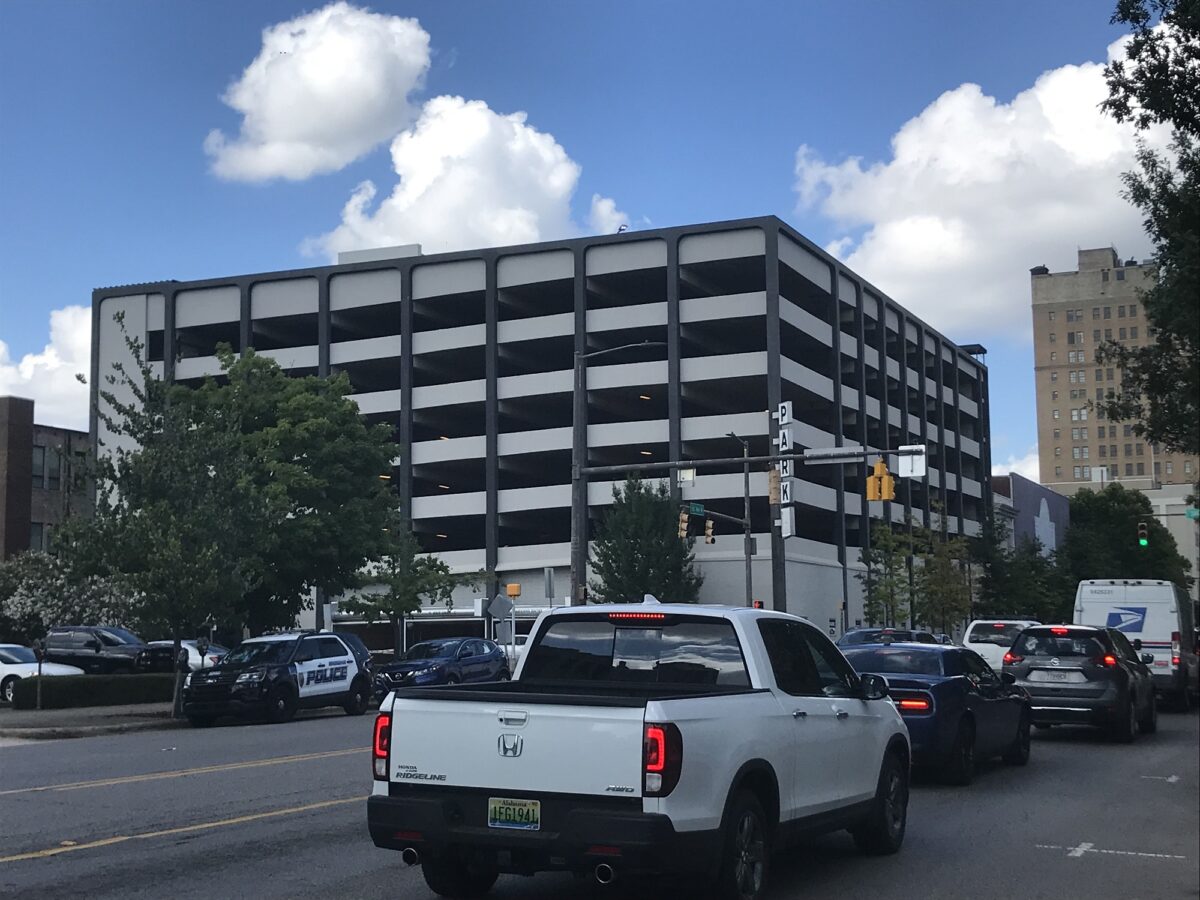 Pizitz Food Hall Parking Deck
The food hall parking deck (entrance located on 18th St N between 1st and 2nd Ave N) is a great place to park when grabbing lunch or a snack at food hall establishments like Ono Poke or Silver Kati. It's also a good central location if you want to leave your car and walk to a few different TWG venues with the speed skating track at Railroad Park a 5-minute walk South, and The World Games Plaza a 10-minute walk to the North. The best-kept secret of the Pizitz deck is that your first two hours are FREE! 
16th St N
We found plentiful street parking today on 16th St N between City Walk and Innovation Depot, and throughout the Civil Rights District. Walking through the linear City Walk Park from 16th Street to Boutwell, The BJCC, or Protective Stadium you'll stay be able to stay in the shade of the linear park, walk on brand new paths, and check out the action at the skatepark on your way.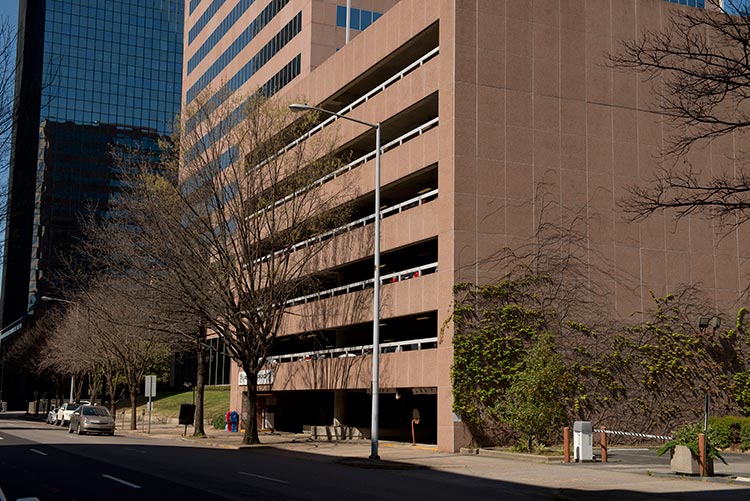 BPA Deck 5
Deck 5 is located right off of Birmingham's "main street" 20th St N on 5th Ave. This 408-space deck offers free public parking for the first hour. If you're making a day of it, the BPA decks might be the way to go, because their rate for a full day is just $9! Miami Fusion Café is serving up Cuban fare right across from the Deck 5 entrance, and local curio shops Charm and Reed Books are close by for some air-conditioned shopping breaks in your World Games day.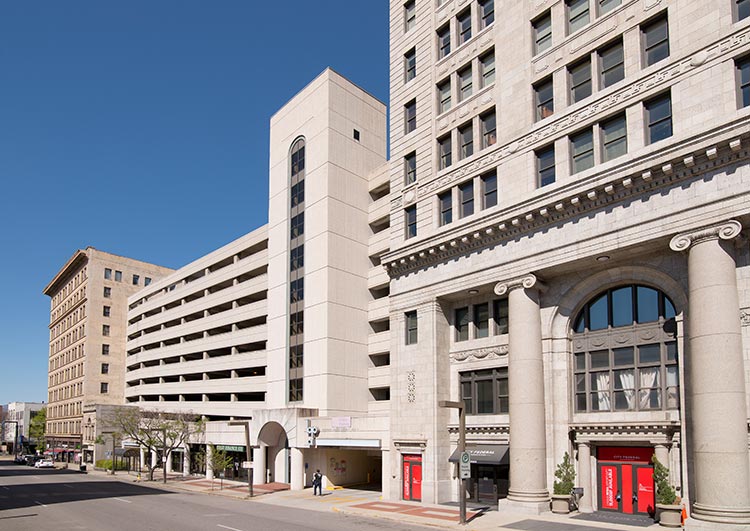 BPA Deck 6
Deck 6 also offers the BPA rate of one free hour and a full day for $9. Deck 6 is located at the epicenter of downtown on 2nd Ave N between 20th St and Richard Arrington. There are too many great local eateries to name within a 5-minute block of this one, but TWG shuttles run down 20th St right in front of local favorites ZaZa and Paramount. Peanut Depot is just two blocks away on Morris Ave for some true southern flavor, and the newly opened Mercantile on Morris is home to the new Cannella Gelato if you need to cool down after your spicy boiled peanuts. 
17th St N
17th Street just North of the new City Walk Skatepark has FREE street parking and no street closures. The four block stretch between City Walk and the Oak Hill Cemetery is about as close as you can get to The World Games action at the BJCC for free. If you get hungry during one of the concerts at the City Walk World Games Plaza you can pop over to local "hot" spot Eugene's Hot Chicken for a bite.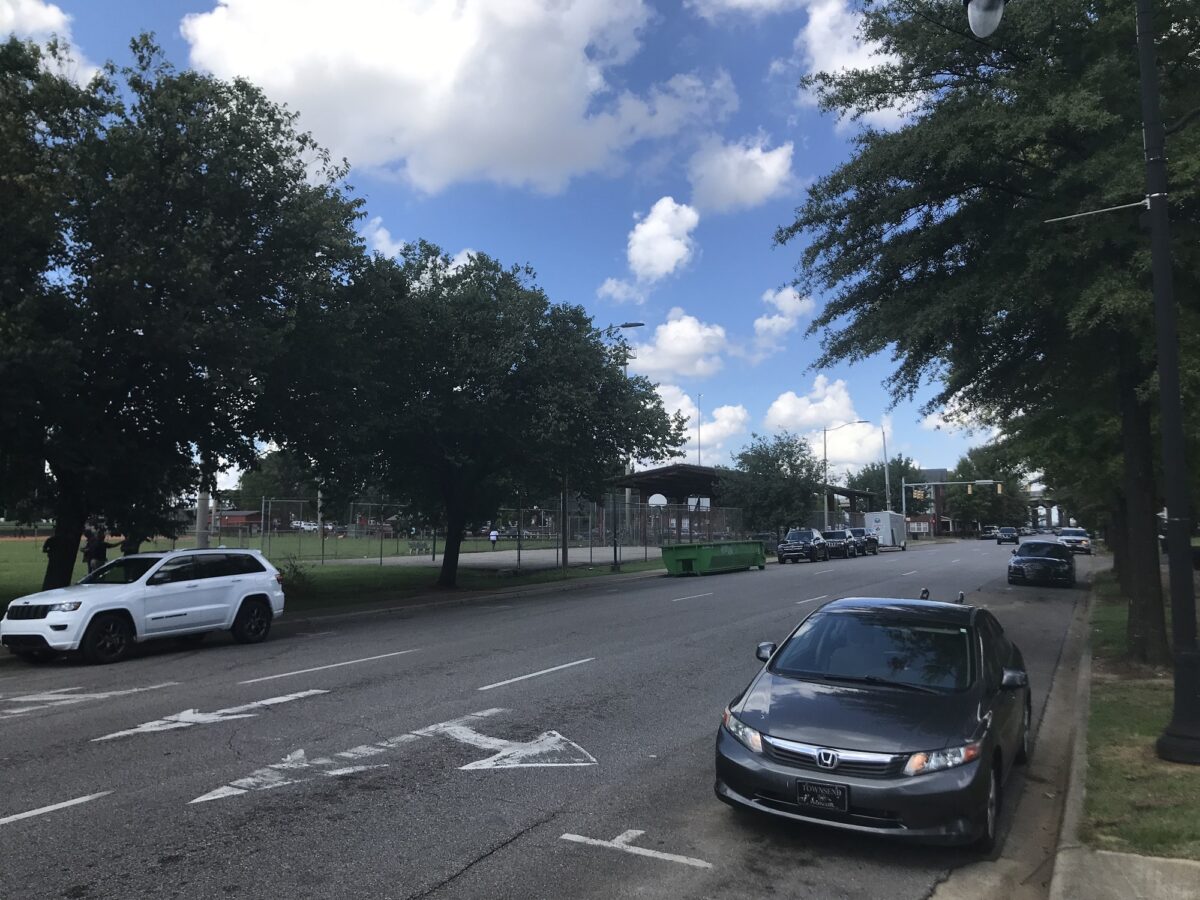 6th Ave N
We've been able to find some nice shady spots just outside The World Games street closures around Marconi Park near 6th Ave North and the Park Place Apartments. There were plentiful free street spots in this area even during the PACKED World Games Opening Ceremonies at Protective Stadium. 
Back Forty Brewing
We've focused on the downtown venues above, but there are world games events and great local spots to check out all over the city. The Back 40 Brewing parking lot is accessible from 1st Ave N. Back 40 has great food and local beer. It's also a stone's throw from the historic Sloss Furnace that's hosting a slate of World Games events including parkour. The parking lot is accessible between 33rd and 34th St just before the bridge, and if you want to hop over to another World Games event, the free shuttle picks up across the street!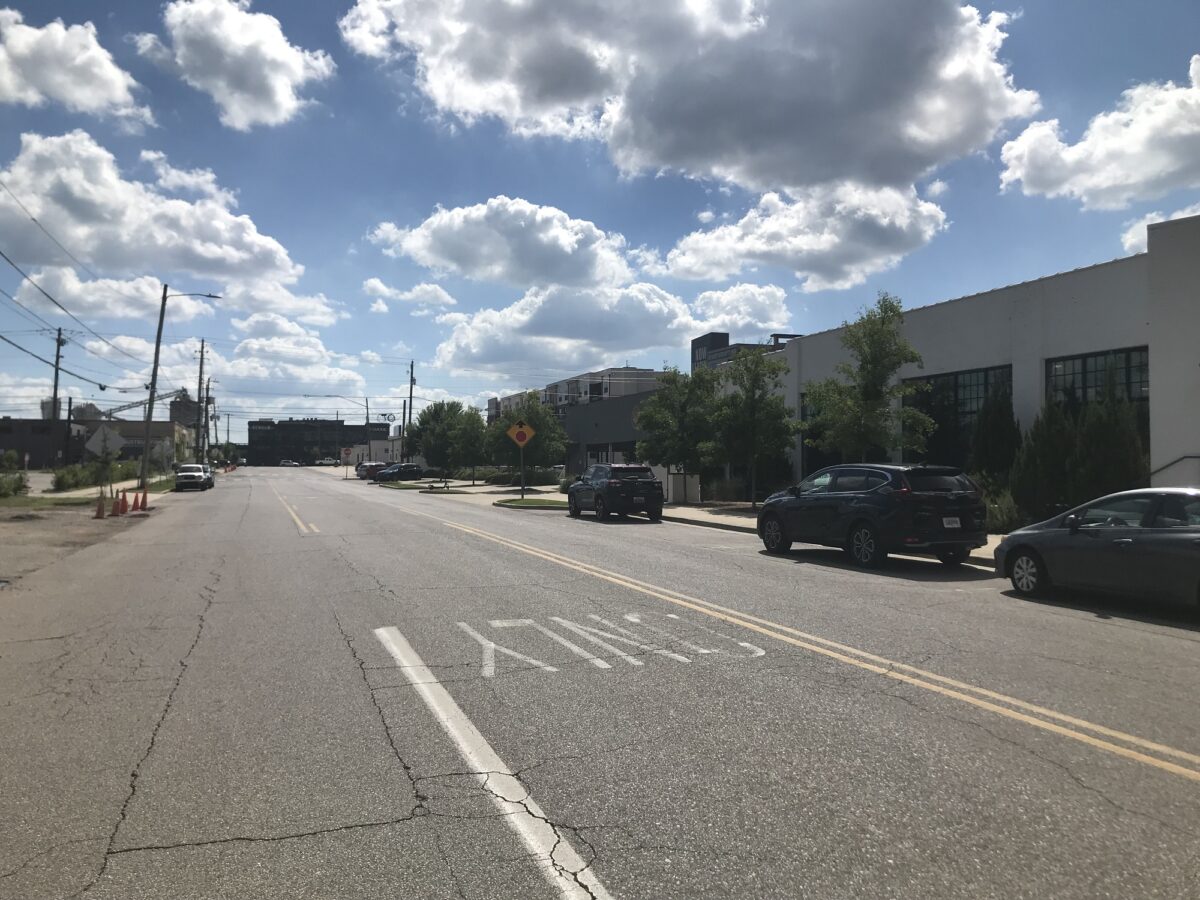 1st Ave S and 13th St S (Railroad Park)
We found parking for today's awesome speed skating event near Railroad Park on 1st Ave S and 13th St. With Railroad Park hosting several more events this week, 1st Ave is closed between 14th St and 18th St along the edge of the park, but just outside that perimeter we found free street parking galore. As a bonus the new greek concept Tasty Town is about a block away, as are Monday Night, AND Good People Brewing. Factor in Red Cat Coffee and Hero Donuts on 1st Ave S, and there's more than a day worth of local goodies to sample within walking distance of the TWG venue.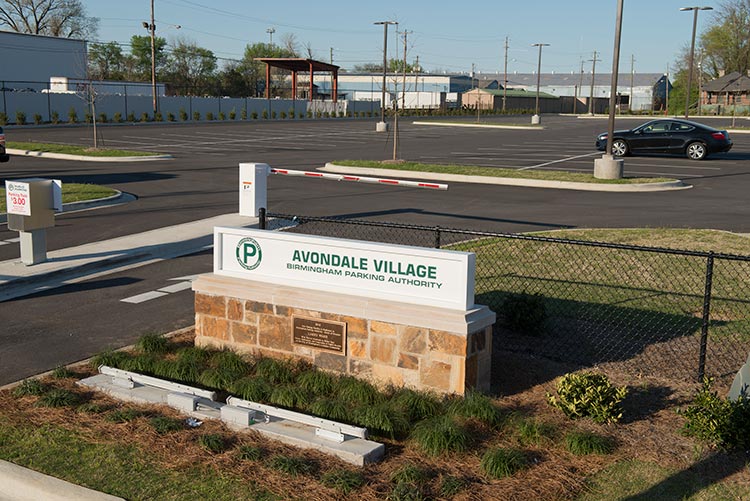 BPA Avondale Village Parking Lot
Walking the 4 blocks of 41st Street from the BPA parking lot to the Avondale Park World Games Venue for events like archery, you're going to encounter some of the best stuff Birmingham has to offer. You'll pass locally roasted Domestique Coffee at Saturn, some of the best BBQ in town at Saw's, and authentic tacos and tortas at Taco Morro Loco. With $3 ALL DAY parking, this lot would be a great place to leave the car, grab lunch, and then catch the free shuttle from the park over to the rest of TWG venues.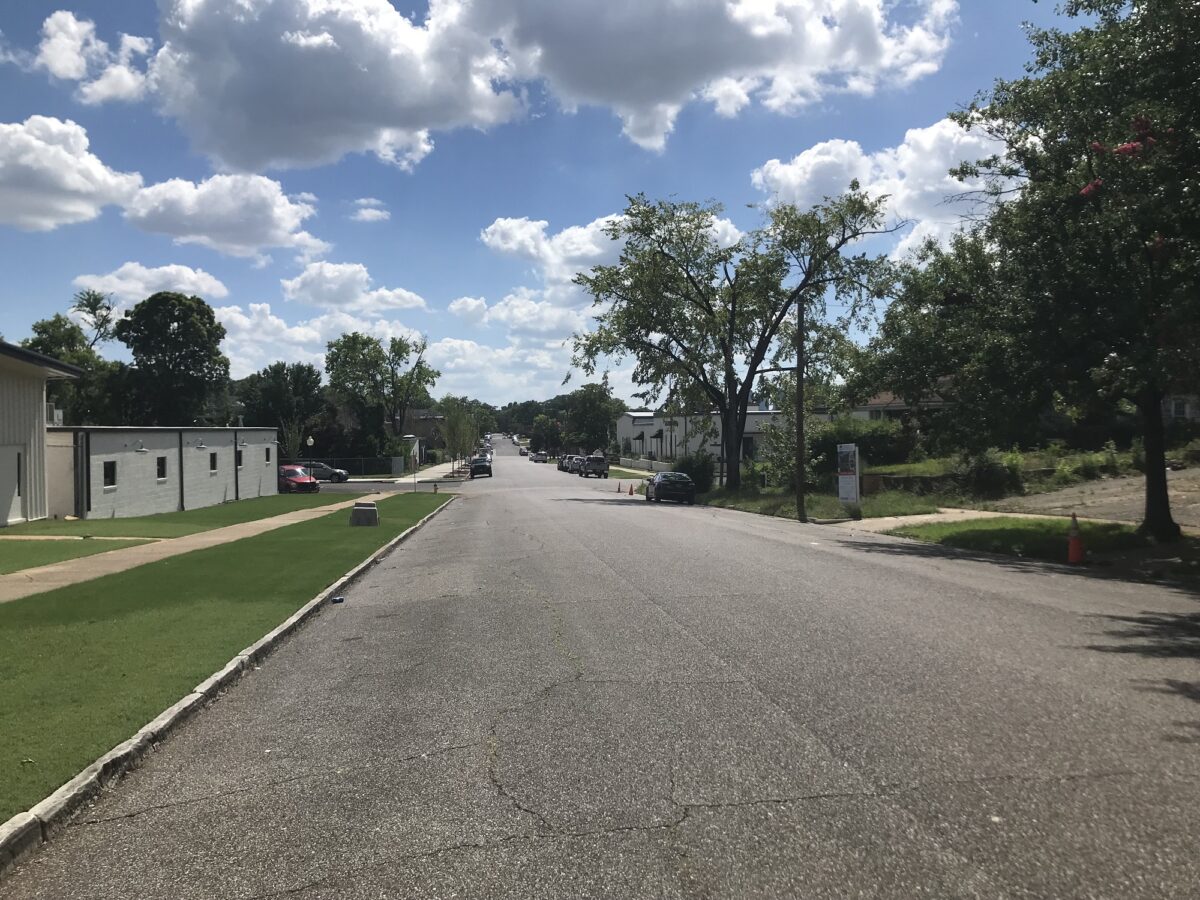 2nd Ave S Avondale
If you're really determined to find some free parking in Avondale, You can check 2nd Ave S in Avondale behind Avondale Brewing Company. We found several available street spots down there today. 2nd Ave dead ends into Triton Stone after 43rd Street, so only the most seasoned Birminghamian's (and readers of this helpful piece) will know to drive that street. 
Related News
Filed Under: Business-Proving, Downtown Birmingham, Events, Filling Vacant Spaces, Front Page, Get Involved, Magic City Match, Potential-Proving, Small Business

Magic City Match is a program that transforms lives and opens doors for Black entrepreneurs and business owners. Led by REV Birmingham and powered by Prosper, this initiative aims to create opportunities for Black-owned businesses by matching them with brick-and-mortar spaces where they can thrive. After a successful pilot program in 2022, Magic City Match is back in action and ready to empower a new wave of entrepreneurs.

Filed Under: Front Page, Historic Preservation, Small Business, Uncategorized, Woodlawn

One of the most legendary and storied neighborhoods of Birmingham is Woodlawn.  It is a community, anchored by one of the great public high schools of Birmingham, that has produced many citizens who contributed to the life of our city and has had an impact beyond the neighborhood itself.  In a short post like this true justice cannot be done to the rich heritage and legacy of Woodlawn.  However, we hope that this narrative brings together many of the diverse threads that make up the fabric of the community's historic arc in a concise piece. 

Filed Under: Downtown Birmingham, Family Friendly, Front Page, Why BHM

Woof, woof! I've been having an absolute blast visiting my sister in Downtown Birmingham. I can hardly wait to share all the details with you once you return from your vacation. In the meantime, I wanted to put paw to paper and tell you all about it, with the hope of convincing you that moving Downtown could be the most wonderful decision ever.