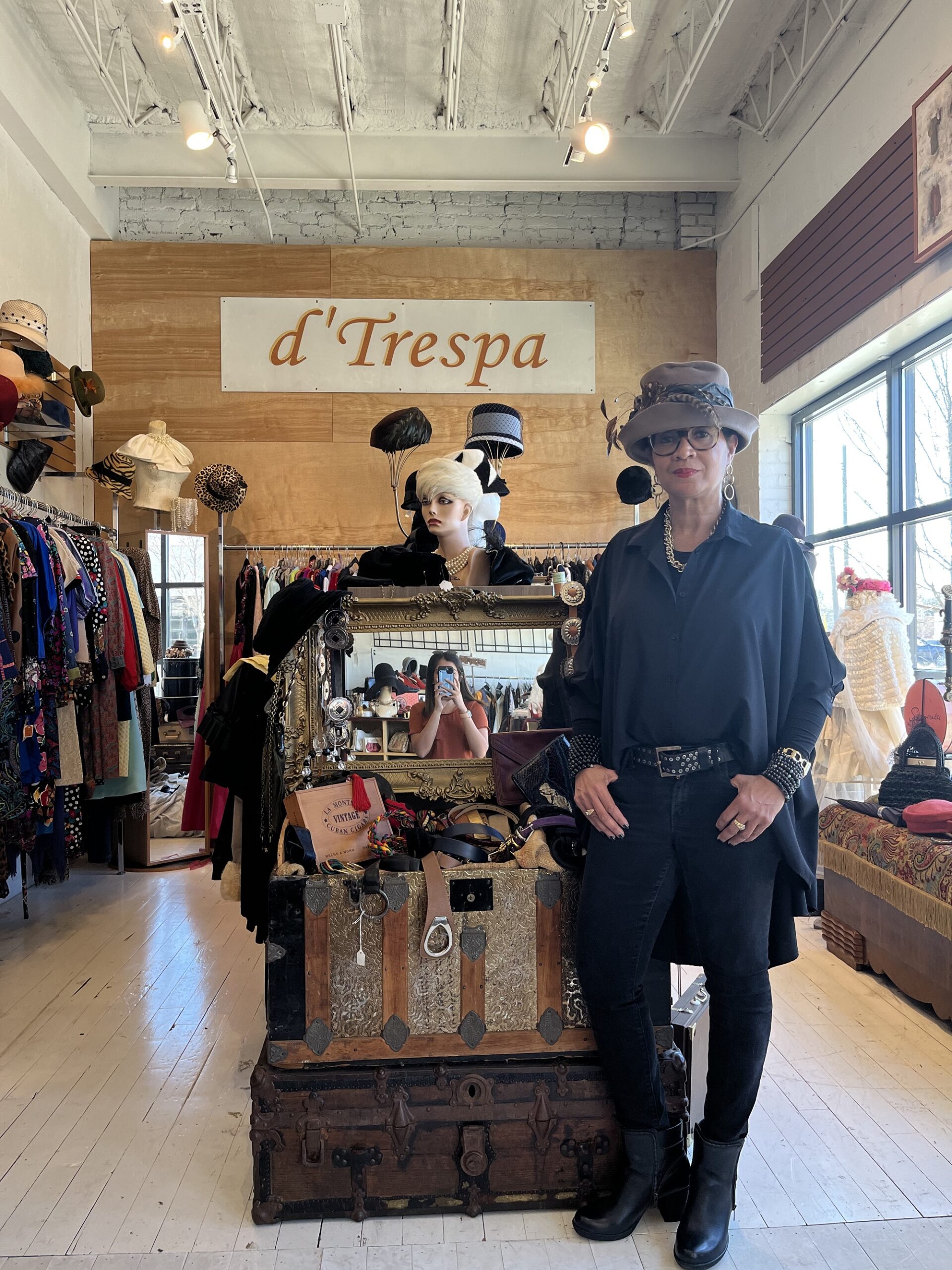 This post was originally published on woodlawnbhm.com
LaRoyce Marsh, owner of d'Trespa Consignment Boutique, recently relocated her store from Homewood to Woodlawn. This consignment boutique offers a variety of vintage pieces from funky hats to luxurious fur coats. The new store is located in the heart of Woodlawn at 5529 1st Ave S Birmingham, AL 35212 (also known as the old Woodlawn Marketplace location)!
d'Trespa will be holding its grand opening on Saturday March 5, 2022 from 11am – 4pm and the ribbon cutting will take place at 11:30am. Come out and check out this fun new store! You can also check out their website here and follow them on Instagram @dtrespaconsignmentvintage and Facebook @dTrespaConsignment.
"I'm part of the neighborhood now and I want people to feel that; I want people to stop in and say hello! Don't feel like you can't come in if you're not looking to buy something – you will never run out of things to look at in here," says Marsh. We sat down with her to learn a little more about her business venture and here's what she had to say!
What is the name of your business?
d'Trespa Consignment & Vintage Boutiqe
What services or products do you offer?
We offer consignment clothing and accessories, both vintage and contemporary for men and women.
How long have you had your business?
11 years
Why did you choose to open your business in Woodlawn?
I was in Homewood for the past 11 years and new owners bought that building and they were tearing the building down, so we had to relocate. When I started looking around, this area just appealed to me.
How did you find this particular building?
A friend of mine had told me about Robert Emerick (REV's Client Relations Manager) so I touched base with him and talked about what my needs were and he suggested this place so I came over and saw it!
What is your favorite part about being in Woodlawn?
When I came over here the whole vibe and just being able to see everything that's going on over here and having that "neighborhood" feeling – that's the vibe my store has always had so I just feel like it's a really good fit.
You mentioned the neighborhood feeling Woodlawn has. You worked very closely with the Urban Main team and Robert Emerick – would you say that helped make your transition easier?
Yes! Right off the bat I made a lot of contacts. I do a lot of charitable donations with the clothing that is not sold or the items that the consigner's don't want to pick back up, so we donate to charity monthly. We've already started working with the i3 Academy here in Woodlawn because they were doing a clothes closet, so we donated a lot of coats and everything to them. We're in the process now of donating evening wear to Woodlawn High School because they're doing something with prom dresses. So, I like the fact that the community works together.
What's the next step you'd like to take in order to grow your business?
I would like to let people know I'm here – to let people know what I offer and to know what they can come in here and find. And also to get new consigners! My whole business is consignment and vintage and a lot of times people just think what they have sitting around is "old" and not considered vintage, but you'd be surprised!
How do you find consigners? Do you work with certain people or can anybody bring in items?
Anybody can bring in items! People just bring in their stuff and I look through it to decide if it's something I can use and I do a 50/50 split once it sells.
Do you have a quick pitch that you can help share to help bring new customers through the door?
I have everything from Gap to Gucci, so you can find something. And if not, the atmosphere is just welcoming for you to come in and look around.
If you could give one piece of advice to aspiring business owners, what would it be?
Take that leap of faith. I don't think it's ever going to get to a point where everything is going to fall into place at the same time, so you have to just step out there and give it all you got!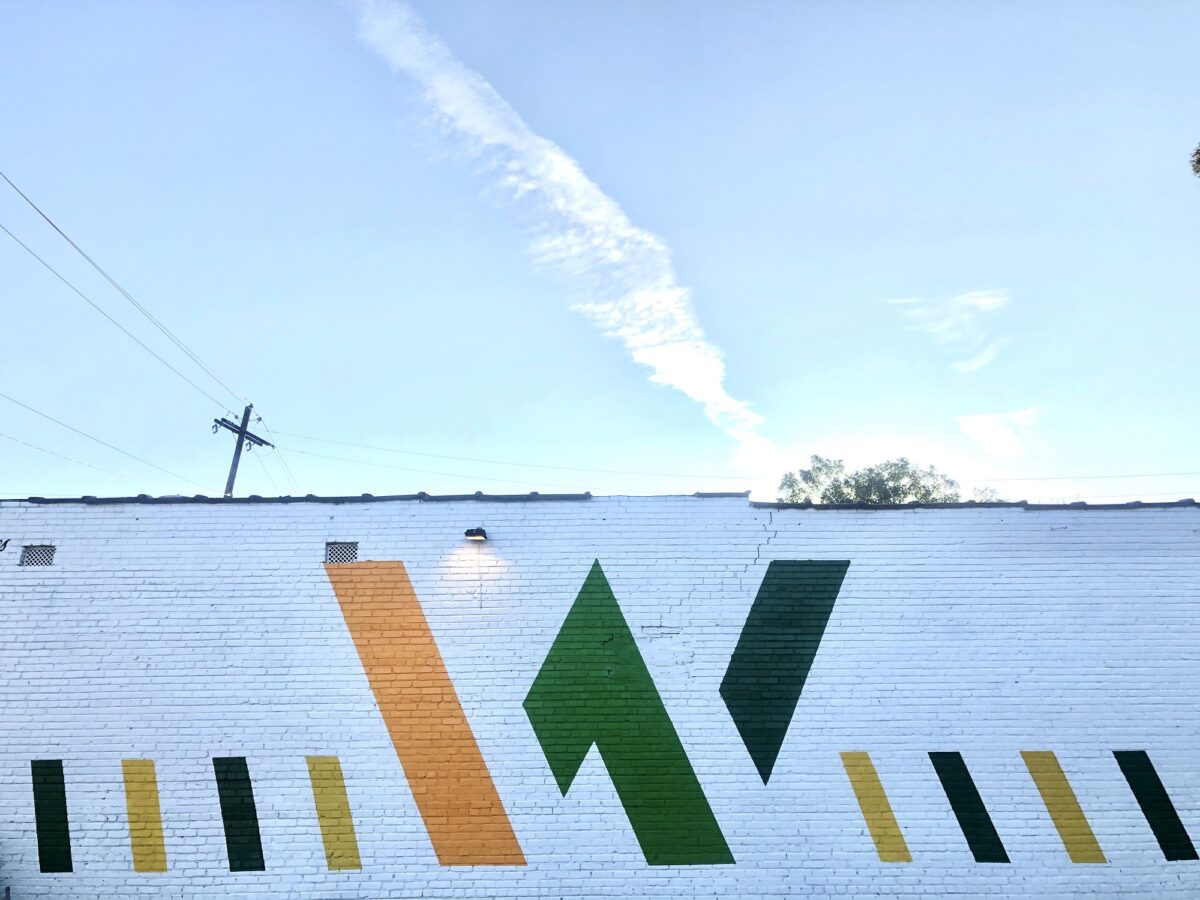 Open in Woodlawn
Whether you've been around for a minute or are new to the block, the Woodlawn Business District has a built-in support system for people who want to make our community better. Open in Woodlawn is a slate of programming from REV Birmingham, Woodlawn Business Association and community partners designed to help strengthen Woodlawn's business community from within. It is the hope that entrepreneurs in Woodlawn would plug into the community through a process that allows owners to 
Become members of the Woodlawn Business Association 
Attend neighborhood association meetings and  
Maintain a strong presence in the neighborhood among businesses and residents 
Sound like something you'd be interested in? Click here to learn more!
Related News
Filed Under: Front Page, Get Involved, Historic Preservation, Residential

President and CEO of REV Birmingham David Fleming writes about the importance of historic preservation and highlights the advocacy efforts that saved the French Quarter in New Orleans and the Forest Park neighborhood in Birmingham. The article concludes with a call to action, urging for new leaders and the implementation of various strategies to protect and celebrate Birmingham's historic buildings and places.

Filed Under: Filling Vacant Spaces, Front Page, Small Business, Woodlawn, Yaysayers

Lights, Camera, Action! The rebirth of the Woodlawn Theater is happening this weekend in the heart of Woodlawn. The theater is opening its doors to the public with two extraordinary opening events that are FREE to the public. The 1400 square foot venue has a wide range of amenities and even has a full-service bar. Because of the Mason Music Foundation, this venue is filling a much needed resource for local musicians to perform. Keep reading to discover how the theater came back to life and its impact on the community.

Filed Under: Downtown Birmingham, Events, Front Page, Yaysayers

Brian Allen, a talented cornerback, has made the remarkable transition from a small town in Texas to the vibrant city of Birmingham. Choosing Birmingham for his football career for two consecutive seasons, Brian's unwavering dedication and exceptional skills have made him a standout figure in the world of football. To dive deeper into Brian's journey and discover his genuine appreciation for the city, watch this video with the link below!