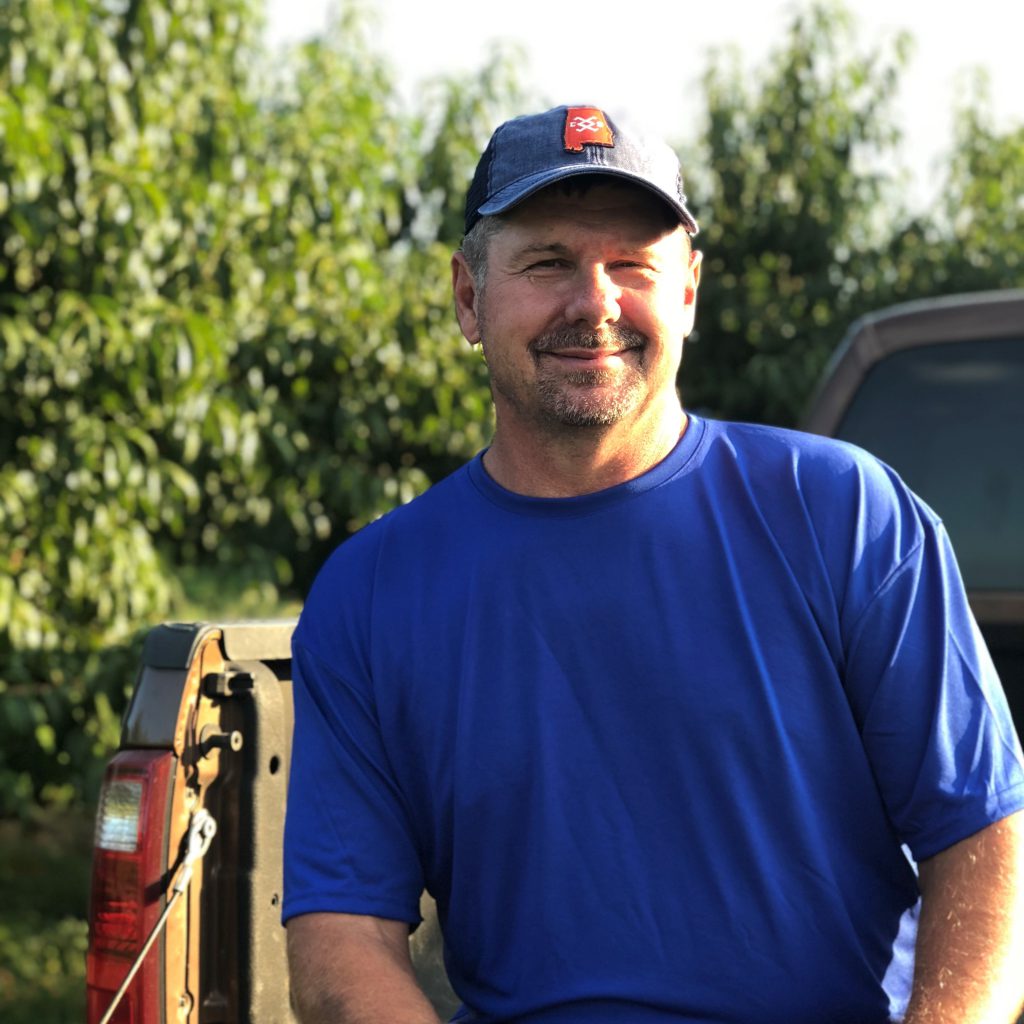 Cahaba Brewing Company's Proximity Series, supporting REV Birmingham's Urban Food Project, has a new hyperlocal brew in its collection. The most recent farm-to-glass beer is a Peach Berliner Weisse, made with peaches from Witt Farms in Hayden.
Farmer Jimmy Witt has been working with the Urban Food Project since 2013. Witt's strawberries, famous for U-pick as well as plant sales to farms across the state, were used to create the very first Proximity Series beer. The strawberry blonde sold out in only three hours at Cahabazaar in June.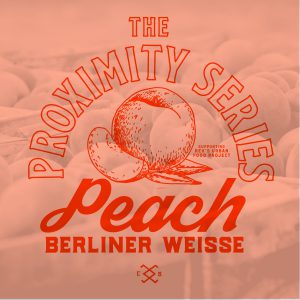 But Witt Farms does much more than strawberries. Witt also grows blackberries, tomatoes, cucumbers, squash, zucchini and, of course, peaches.
In fact, 400 pounds of Witt Farms peaches went to Cahaba Brewing for this batch. The locally-sourced peach beer is available now in Cahaba Brewing's taproom and will be available next week at a number of Urban Food Project supporting restaurants who source Alabama grown ingredients through REV's local food initiative. Restaurants and retailers serving this exclusive small-batch seasonal brew include:
Slice
Soho Social
Ovenbird
J Clyde
Post Office Pies
5 Point Public House
Piggly Wiggly Clairmont
Piggly Wiggly Crestline
Grand Bohemian
Eugene's Hot Chicken
John's City Diner
Roots & Revelry
Hop City
Dyrons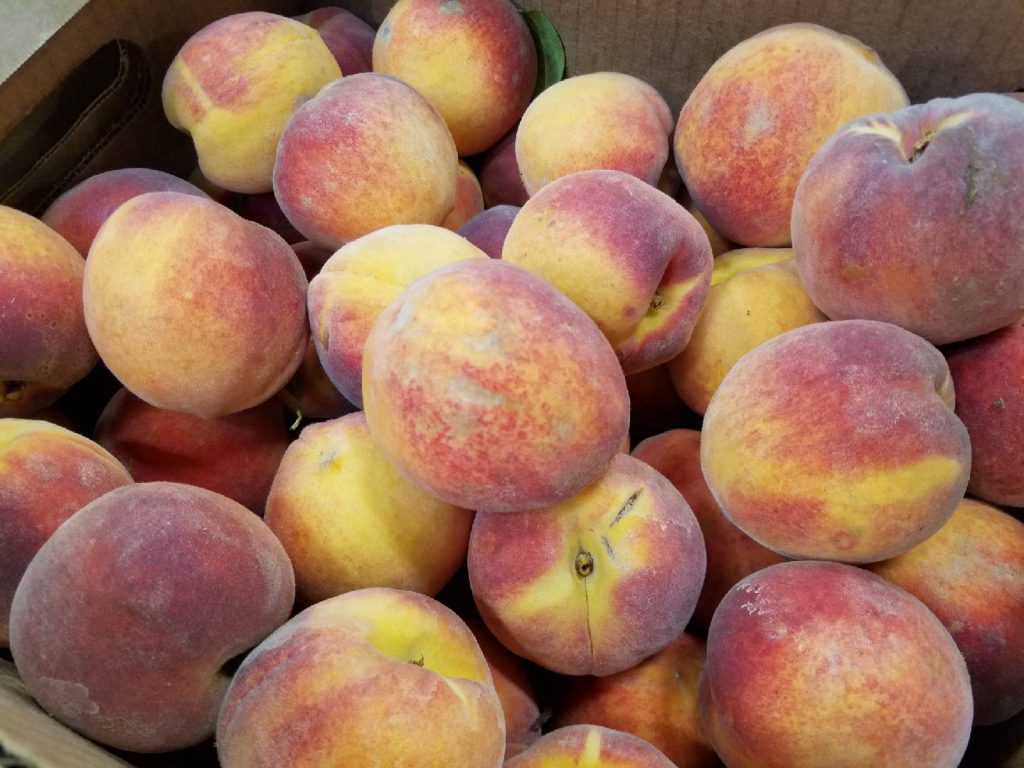 Witt Farms is a 70-acre farm started by Witt's grandfather in 1958.  It is home to about 18 acres of peach orchards that Witt's father brought to the family farm after returning from service in the Navy and working with family members at Hazelrig Orchards.
When Witt was growing up, the family grew mainly peaches with some plums and nectarines. When he enrolled at Auburn University, he intended to get out of the family business and instead study forestry. But farming called him, and he ultimately changed his major to horticulture, earning Bachelor of Science and Master of Science degrees in the field.  As an adult returning to the farm after college, he recognized the need for diversification of crops.
"It was feast or famine," Witt said of the peach orchard years earlier in his life. "You never have a good crop on everything every year. It's easier to maintain a living when you have diversification."
While Witt had been away at college, his father had started experimenting with growing strawberries. Witt expanded that and also added in blackberries and the rest of the vegetables now grown at Witt Farms. While in college, he had worked for one of his professors who had a nursery business, which grew Witt's interest in greenhouses – which can be found at his farm now, housing the tomato crops. Witt Farms currently has three separate peach orchards, each in different phases of their life cycles.
The fourth generation of Witt Farms is already helping run the farm. Witt's son and son-in-law will likely take it on next; his daughter works for the Farm Service Agency. Although it's too early to determine the fifth generation's aptitude for farming, Witt's three grandchildren certainly love their green-thumbed "Pop Pop."
Related News
Filed Under: Downtown Birmingham, Front Page, Get Involved

We've made it to the third and final public workshop for Re-vision Linn Park! Partners behind Re-Vision Linn Park will wrap up the community engagement process at the last public workshop on Tuesday, October 4, at Boutwell Auditorium. Community members can participate and provide feedback on a park design concept in the noon or 5:30 p.m. session – so come out one last time and let your voice be heard!

Filed Under: Big Pitch, Front Page, Small Business, Uncategorized

If you've been following REV for a while, you probably remember The Big Pitch Competitions we used to hold back in the day. The Big Pitch presented by PNC was essentially our own little version of Shark Tank. And a lot of your favorite local businesses that participated in this competition now have active retail storefronts that you can go check out. Let's start with some of our finalists that are based in the City of Birmingham and see what they've been up to!

Filed Under: Developer, Downtown Birmingham, Filling Vacant Spaces, Front Page, Potential-Proving, Uncategorized

Have you been to Downtown Birmingham's newest development located on 25th Street? If not, you need to head down there ASAP and check it out! This new single story development is a product of a collaboration between David Baker Architects (DBA) and Locke General Contractors, led by DBA's very own Amanda Loper. It is intended to be a "collaborative commercial space in a catalyst development area of Birmingham." Both DBA and Locke General Contractors will be tenants of the space, along with June Coffee Roasters, Zephyr Barber, and Last Call Baking Cooperative!