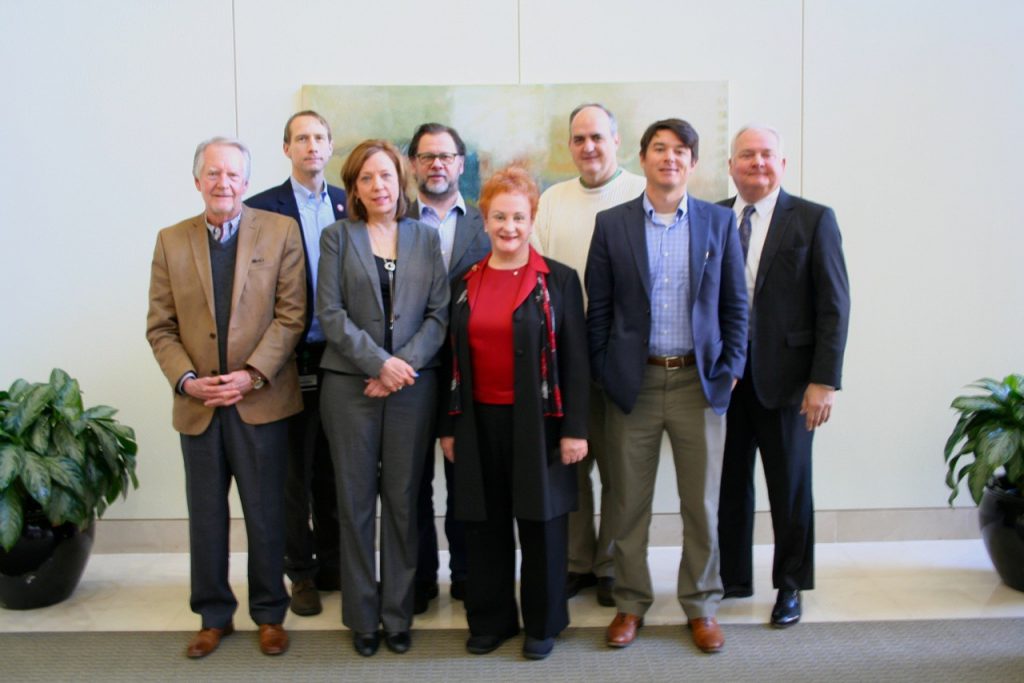 The Five Points Alliance is devoted to enriching the vibrancy of Five Points South, by unifying, enhancing, and promoting the area as a premier destination. The Alliance was created one year ago to merge efforts and interests of area stakeholders to move Five Points South into the next 130 years.
In 2017, the Alliance, led by their board (pictured above), set the foundation for the continued growth and development of the Five Points area. Some significant achievements over the past year include:
confirmation of the leadership structure
board of directors and city endorsement for the Alliance
establishment of the Alliance as a Main Street Alabama Network Committee
acceptance of the Alliance as a 501 (c)(3) with non-profit tax-exempt status
successful execution of the 130th Anniversary Celebration of Five Points South and Storyteller Festival
The Alliance board recently adopted its 2018 plan, which includes upcoming projects and initiatives. This plan, along with an annual report currently being compiled by board members, will be presented at an inaugural meeting and stakeholder reception on February 22. This planning comes after the adoption of a comprehensive Master Plan for Five Points which sets guidelines for future long-term development.
Five Points values its history, vibrant urban character, eccentricities, pioneers in progress, and taking chances. To make sure each of these values is well-recognized, the Alliance houses five committees that area residents can serve on. These committees include culinary, real estate, retail, tourism, and design. If you are interested in serving on an Alliance committee, please contact James Little, District Manager at REV Birmingham at jlittle@revbirmingham.org.
Related News
Filed Under: Uncategorized, Yaysayers

Get to know our team better by learning more about what we do and hearing some fun facts about each team member. This week we are introducing Robert Emerick, our Client Relations Manager!

Filed Under: Business-Proving, Downtown Birmingham, Events, Front Page, Small Business, Uncategorized

So So Spiffy, a local staging and interior design company, is proud to announce its new retail endeavor, Shopping Shindig. This once-a-month sale will take place at their new warehouse downtown and provide curated collections of designer furniture, art, and home accessories up to 60% off.