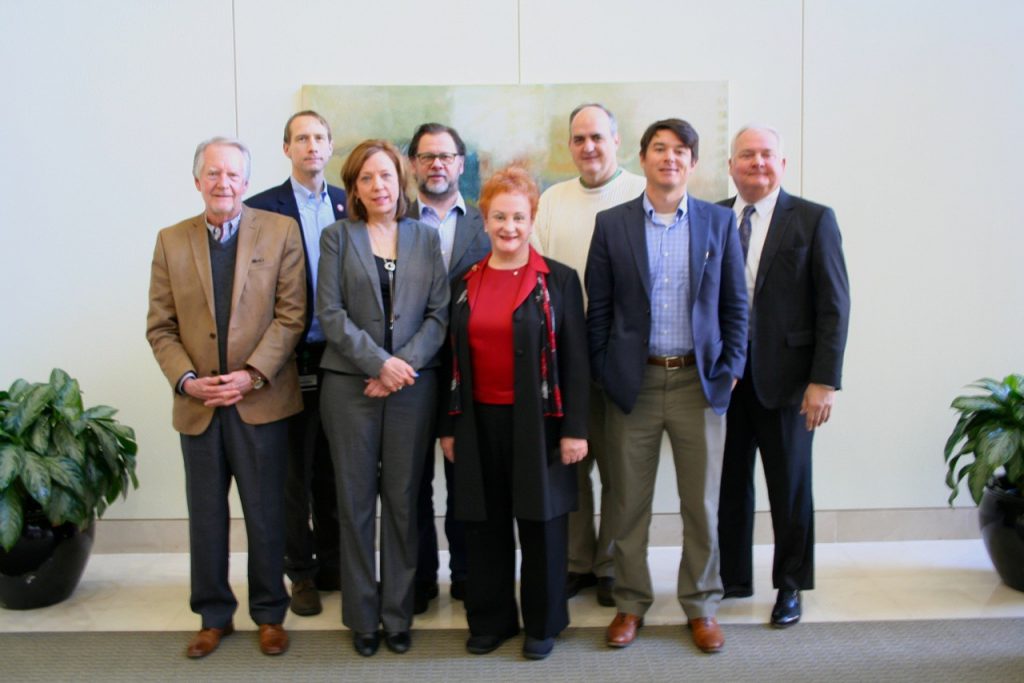 The Five Points Alliance is devoted to enriching the vibrancy of Five Points South, by unifying, enhancing, and promoting the area as a premier destination. The Alliance was created one year ago to merge efforts and interests of area stakeholders to move Five Points South into the next 130 years.
In 2017, the Alliance, led by their board (pictured above), set the foundation for the continued growth and development of the Five Points area. Some significant achievements over the past year include:
confirmation of the leadership structure
board of directors and city endorsement for the Alliance
establishment of the Alliance as a Main Street Alabama Network Committee
acceptance of the Alliance as a 501 (c)(3) with non-profit tax-exempt status
successful execution of the 130th Anniversary Celebration of Five Points South and Storyteller Festival
The Alliance board recently adopted its 2018 plan, which includes upcoming projects and initiatives. This plan, along with an annual report currently being compiled by board members, will be presented at an inaugural meeting and stakeholder reception on February 22. This planning comes after the adoption of a comprehensive Master Plan for Five Points which sets guidelines for future long-term development.
Five Points values its history, vibrant urban character, eccentricities, pioneers in progress, and taking chances. To make sure each of these values is well-recognized, the Alliance houses five committees that area residents can serve on. These committees include culinary, real estate, retail, tourism, and design. If you are interested in serving on an Alliance committee, please contact James Little, District Manager at REV Birmingham at jlittle@revbirmingham.org.
Related News
Filed Under: Front Page, Potential-Proving, Uncategorized, Yaysayers

TODAY IS THE DAY! REV Birmingham is celebrating 10 years of creating vibrant commercial districts in the City of Birmingham. Today is all about celebrating the past decade of success and all that we have accomplished. It all started ten years ago when two organizations – Operation New Birmingham and Main Street Birmingham – merged to create the one and only REV Birmingham. We have covered so much ground since then, from historic building rehab consulting all the way to our refresh of 20th Street North – and we are looking forward to seeing what the future holds for us here at REV.

Filed Under: Business-Proving, Front Page, Uncategorized, Yaysayers

REV is turning TEN! Our birthday is swiftly approaching (it's on November 15th in case you want to give us a happy birthday shoutout!) and we are spending the week leading up to it reflecting on the past 10 years. We have accomplished so much in just a decade, and we can't wait to see what the next 10 years have in store for us. But for now, let's take a trip down memory lane and look back at some of our favorite projects.

Filed Under: Downtown Birmingham, Front Page, Residential, Uncategorized

From Austin, Texas to New Orleans, Louisiana, learn why this family choose to move into the city center of Birmingham. We are interviewing people from all around the city and learning why they chose to move into Birmingham.