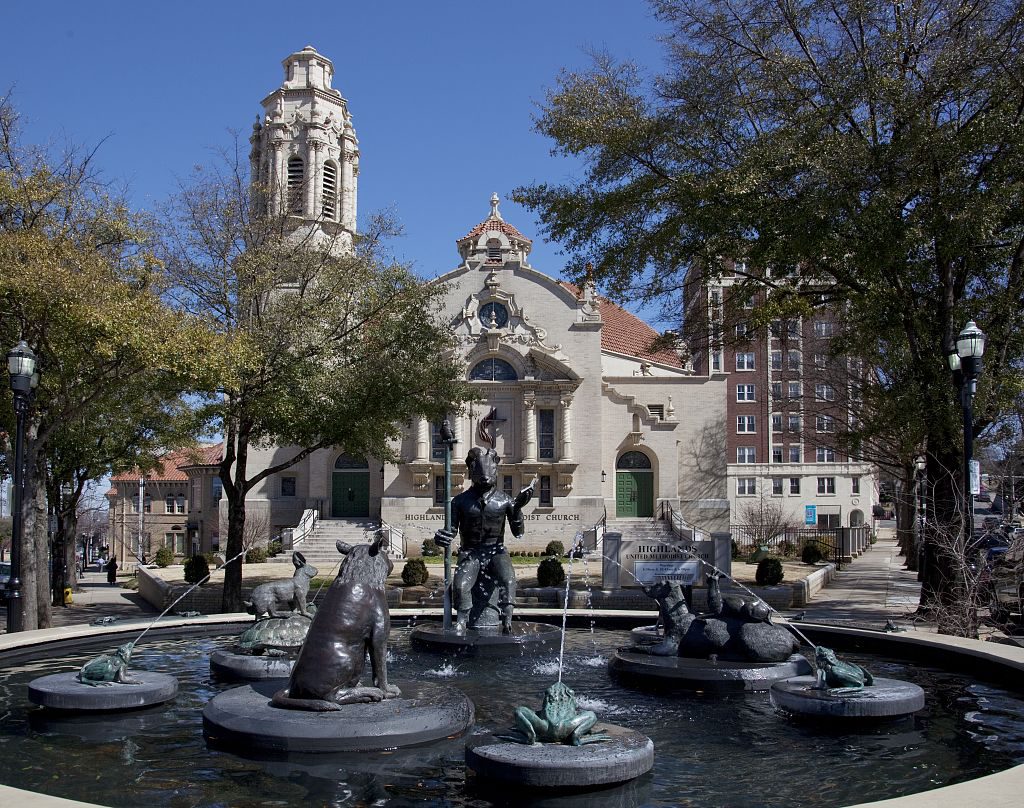 Originally incorporated as the Town of Highland on May 14, 1887, Five Points South has grown enormously from the street car suburb it once was. Today, the community is regarded as one of Birmingham's most distinguished historical districts – with fine architectural, historical and cultural resources on nearly every corner.
This week, Five Points South celebrated its 131st birthday – and we asked fixtures in the Five Points community to reflect on what makes the district feel special.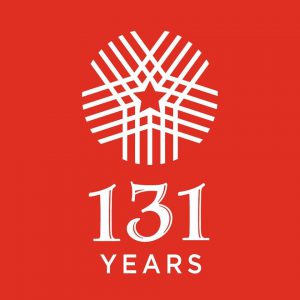 Lifetime Five Points resident Gary Bostany encourages visitors to see some of the less traveled areas by taking a walk through historical residential areas. Bostany, the designer behind the district's upcoming historic district sign toppers, says the diverse architecture serves as a metaphor for the assortment of culture found at Five Points.
"Five Points is the only place in the state where the richest of the rich and poorest of the poor come together in such a way," Bostany said.
Steve Alexander is the chair of The Five Points Alliance, which helps serve the economic and residential needs of the district. He said that throughout the neighborhood's history different cultures migrating to the area has helped preserve its legacy.
"The diversity created in this melting pot is one of the greatest strengths of our neighborhood," Alexander said. "Within less than four square miles, Five Points South has million-dollar homes and student housing; late night music clubs and Sunday morning church choirs; martini bars and brew pubs."
Five Points South is full of unique opportunities to experience past and present. Here are just a few ways you can celebrate the district's rich culture in its birthday month:
Check out the Alexander Dearborn residence where "Gone with the Wind" author Margaret Mitchell lived in 1922
Eat at one of the many esteemed restaurants in the area, including Highlands Bar & Grill – named most outstanding restaurant in America at the James Beard Awards via AL.com.
Visit the Storyteller Fountain, the popular Five Points South landmark commissioned in part by former Mayor Richard Arrington Jr.
Formally located at 1026 20th Street South, the Coston Shoe Shop – owned by African American shoe maker Pinkey Coston — was the first commercial building in the area.
Visit Birmingham native and academy award nominated Hugh Martin's childhood home where he wrote "Have Yourself a Merry Little Christmas"
Related News
Filed Under: Business-Proving, Downtown Birmingham, Events, Front Page, Get Involved, Yaysayers

At REV Birmingham, we love the fact that downtown is the best place for large community-wide celebrations. One of the most vibrant places to celebrate Veterans Day is the city center of Birmingham! Visitors from all areas and backgrounds mingle with Birmingham's downtown workforce and neighbors at the greatest Veterans Day parade to honor those who have served. Which the 75th annual Veterans Day coming up, here's what you need to know about all the festivities!

Filed Under: Birmingham Food & Drink, Downtown Birmingham, Events, Front Page, Uncategorized

The Magic City Classic is coming to town! It's almost time for one of our favorite events and we hope you're as excited as we are. Alabama A&M University and Alabama State University will battle it out at Legion Field on Saturday October 29, 2022 at 2:30 PM. Since so many folks will be traveling into the Magic City for the Classic, we figured we would put together a little guide on all the things to see while you're here! There is so much to do, we know it can get overwhelming – so if you don't know where to start just keep reading and we'll guide you through our city. Here we go!

Filed Under: Downtown Birmingham, Events, Front Page, Uncategorized

One of Birmingham's many hidden treasures is the music scene downtown. The sheer volume of concert venues we have in downtown Birmingham is something most people aren't even aware of – but it really is remarkable! There is truly something for everyone, whether you're into the smaller, more intimate venues or the large-scale venues for those big name artists. Keep reading to check out some of the cool venues downtown Birmingham has to offer.