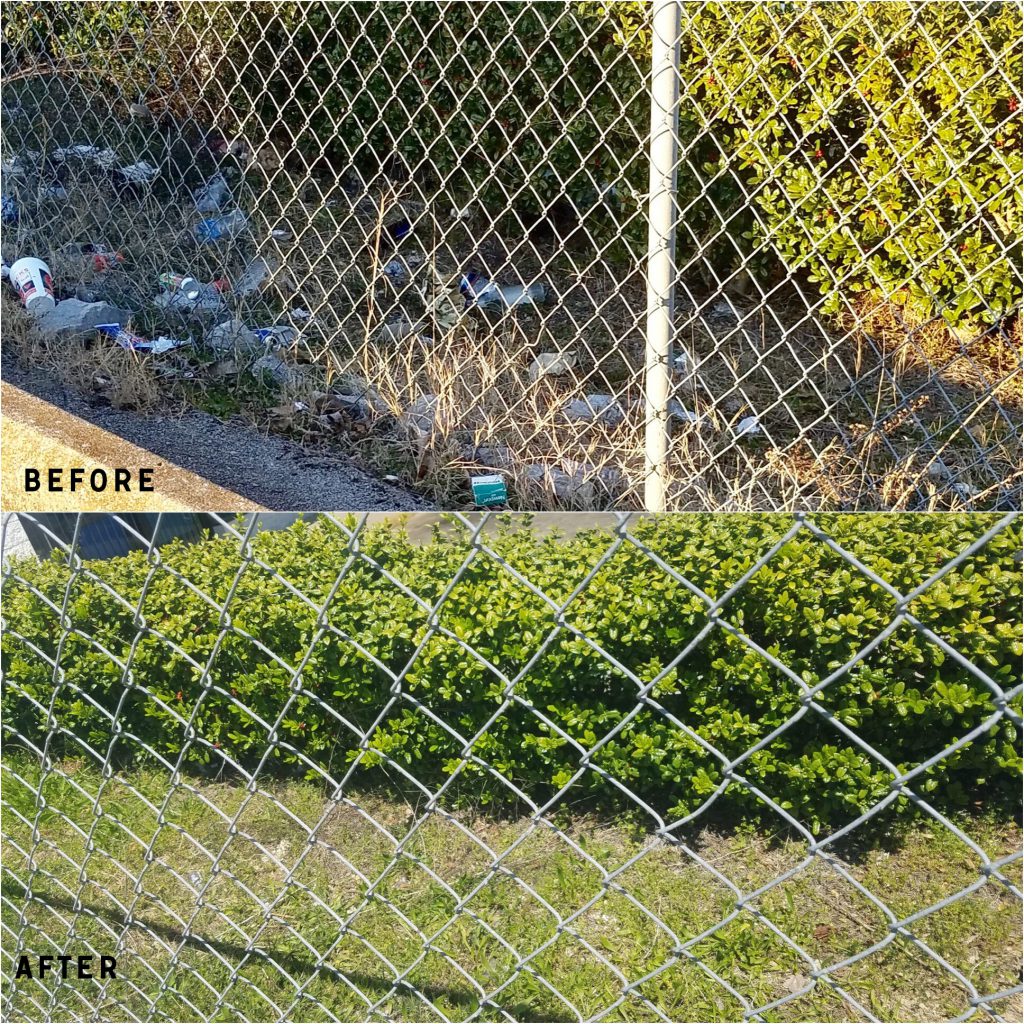 Five Points West business owners proved the power of collective action by solving a longstanding community problem.  
A business member of the Five Points West Crossplex Alliance had a persisting problem with litter being dumped between her property and the liquor store. The business owner's repeated complaints to the liquor store managers yielded no resolution, so the Alliance took the problem head on.  
Alliance leaders notified Rep. Rod Scott, D-Fairfield, and the affected business owner notified the ABC board offices in Montgomery about the litter. Their joint persistence paid off when the ABC state board sent a directive to enforce maintenance of the grounds, further promoting cleanliness of the area and its businesses. 
"As a community, we are working very hard with our merchants to come on board working together to encourage everyone to have a litter free environment," said Five Points West Community President Dora Sims. "Now a clean-up crew is assigned to maintain the grounds daily."   
This is part of a larger effort by the Alliance to address litter in the Five Points West business district and present a cleaner district to visitors of the Crossplex. The Alliance is hosting a cleanup day on April 28 where volunteers can help pick up litter and contribute to keeping the heart of the community clean. 
The long-term plan for a cleaner Five Points West includes raising funds to install trash cans near bus stops and other high litter locations and work with the City to regularly service them. Long term, the Alliance hopes to increase the likelihood that Crossplex visitors will feel comfortable visiting area stores for goods and services that they often leave the district to purchase. 
More information about the April 28 Cleanup Day: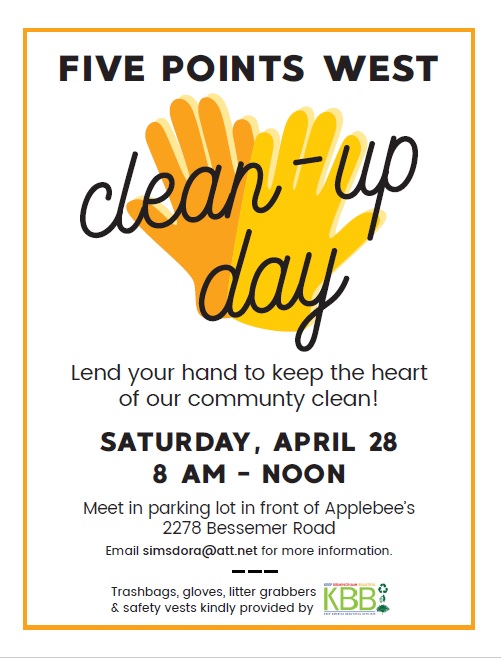 Related News
Filed Under: Downtown Birmingham, Front Page, Yaysayers

As the home of UAB, Birmingham Southern, and Samford, Birmingham is no stranger to the world of college sports. But we're getting ready to kick it up a notch this spring and summer! Downtown Birmingham is fixing to experience tons of activity led by professional sports. Keep reading to see what all The Magic City has to offer.

Filed Under: Front Page, Uncategorized, Yaysayers

If you've ever visited our office, chances are you've met Clay Ousley. Clay is our Project Coordinator (but really, he's more like a jack of all trades) and has been with REV since August 2015. We have loved every minute of having him on our team and are sad to see him go but so excited to see him embark on his next, very exciting, adventure! He will be going on a walk across the country starting in Charleston, SC and ending at the Santa Monica Pier. Keep reading to learn more about his journey!

Filed Under: Front Page, Yaysayers

Linn Park is full of history and potential. Soon, the Re-vision Linn Park coalition will embark on a community-oriented planning project to position Linn Park as a vibrant destination that drives inclusive growth, greater public use, preservation and property reinvestment. You can expect to hear more about that soon, but first let's reflect on the park's history.