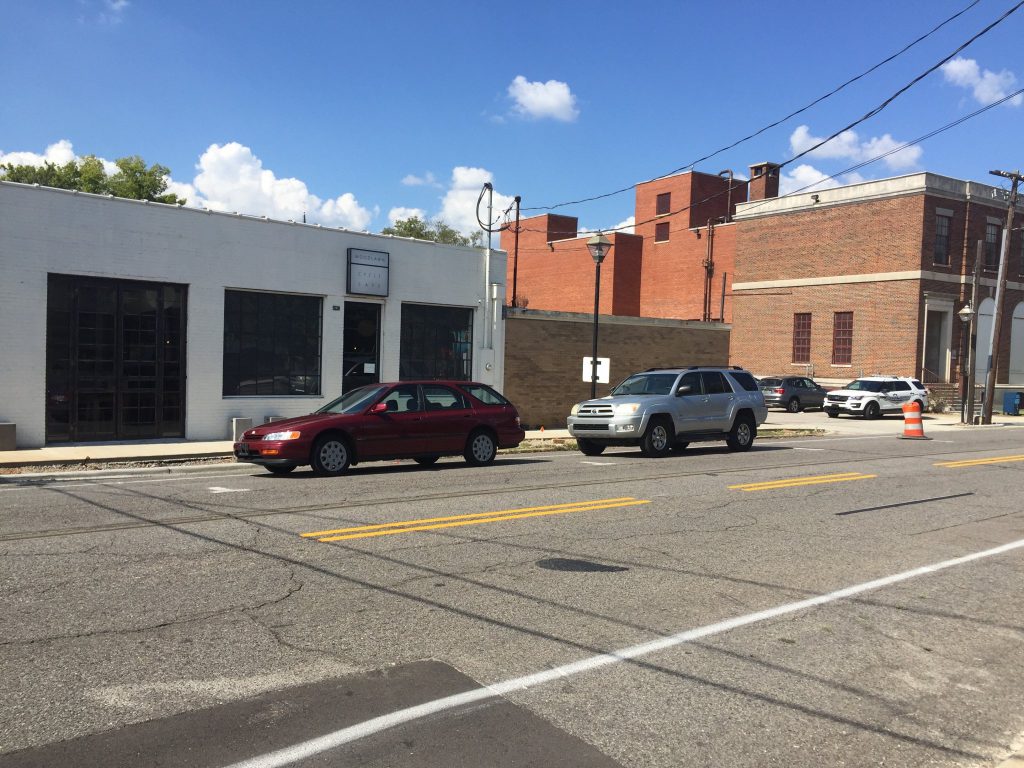 The traffic tape has been pulled up and the signs taken down, returning 1st Avenue South between 54th and 56th streets to its original configuration following a three-week demonstration. The temporary changes showed how the street would operate if it were narrowed to slow down traffic and include bike lanes and parallel parking. Data collected will be shared with the engineering firm retained by the City of Birmingham to design a new street program. Work is expected to begin next year on the street improvements, although sidewalks are already being installed. REV will prepare a final report, which will be available to the public by early December.
REV thanks AARP for the Community Challenge grant funding that helped make the project possible, the volunteers who helped install and remove the temporary street design, the Regional Planning Commission of Greater Birmingham for installing a traffic camera to collect data, and the Woodlawn Business Association for its support.
If you're a cyclist, we'd love your input to better our understanding of your needs! Click here to take a short survey and share your thoughts and experiences cycling the 'Ham.
Related News
Filed Under: Uncategorized, Yaysayers

Get to know our team better by learning more about what we do and hearing some fun facts about each team member. This week we are introducing Robert Emerick, our Client Relations Manager!

Filed Under: Business-Proving, Downtown Birmingham, Events, Front Page, Small Business, Uncategorized

So So Spiffy, a local staging and interior design company, is proud to announce its new retail endeavor, Shopping Shindig. This once-a-month sale will take place at their new warehouse downtown and provide curated collections of designer furniture, art, and home accessories up to 60% off.