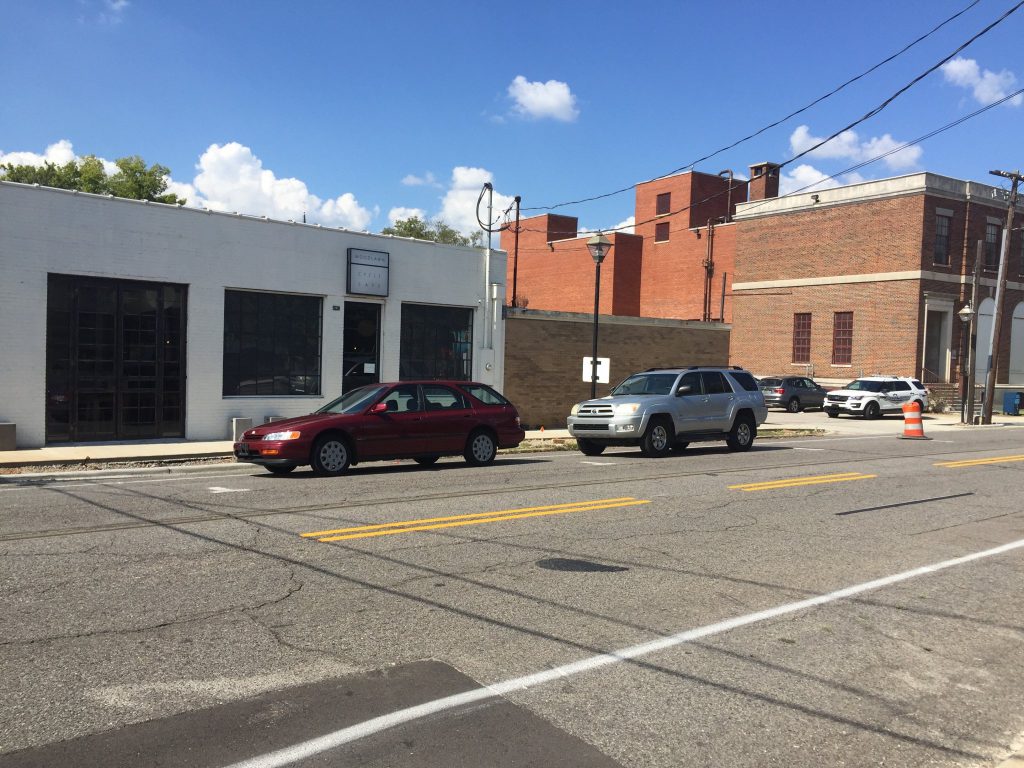 The traffic tape has been pulled up and the signs taken down, returning 1st Avenue South between 54th and 56th streets to its original configuration following a three-week demonstration. The temporary changes showed how the street would operate if it were narrowed to slow down traffic and include bike lanes and parallel parking. Data collected will be shared with the engineering firm retained by the City of Birmingham to design a new street program. Work is expected to begin next year on the street improvements, although sidewalks are already being installed. REV will prepare a final report, which will be available to the public by early December.
REV thanks AARP for the Community Challenge grant funding that helped make the project possible, the volunteers who helped install and remove the temporary street design, the Regional Planning Commission of Greater Birmingham for installing a traffic camera to collect data, and the Woodlawn Business Association for its support.
If you're a cyclist, we'd love your input to better our understanding of your needs! Click here to take a short survey and share your thoughts and experiences cycling the 'Ham.
Related News
Filed Under: Events, Small Business, Uncategorized, Young Pioneers

Come join Young Pioneers of Birmingham, in support of REV Birmingham, for coffee and doughnuts with Bill Smith of Shipt and David Fleming of REV on Thursday, July 19 at 7:30 a.m. at Shipt HQ!

Filed Under: Uncategorized

In 2017, the Five Points Alliance set the foundation for the continued growth and development of the Five Points area.

Filed Under: Uncategorized

Steer clear of the actual construction, Zypsters, but feel free to check out your favorite green bikes from the station on the Green!