COVID-19, AKA the novel coronavirus, has us buying all the hand sanitizer and hunkering down – but our city's entrepreneurs are stepping up to what is also a challenge for local small businesses. 
"We are adjusting hour by hour day by day," said Meredith Calhoun of Practice Works, a wellness coworking space. "Most of our wellness practitioners are significantly impacted by not being able to be face to face with their clients."
Birmingham's small businesses are using daring problem-solving to roll with the punches and find new ways to serve their customer base in these weird times. 
Here's how some of REV partners and clients have adjusted their business hours and business models to keep both customers and employees safe.  
Restaurants offering curbside pick-up
Fitness classes going remote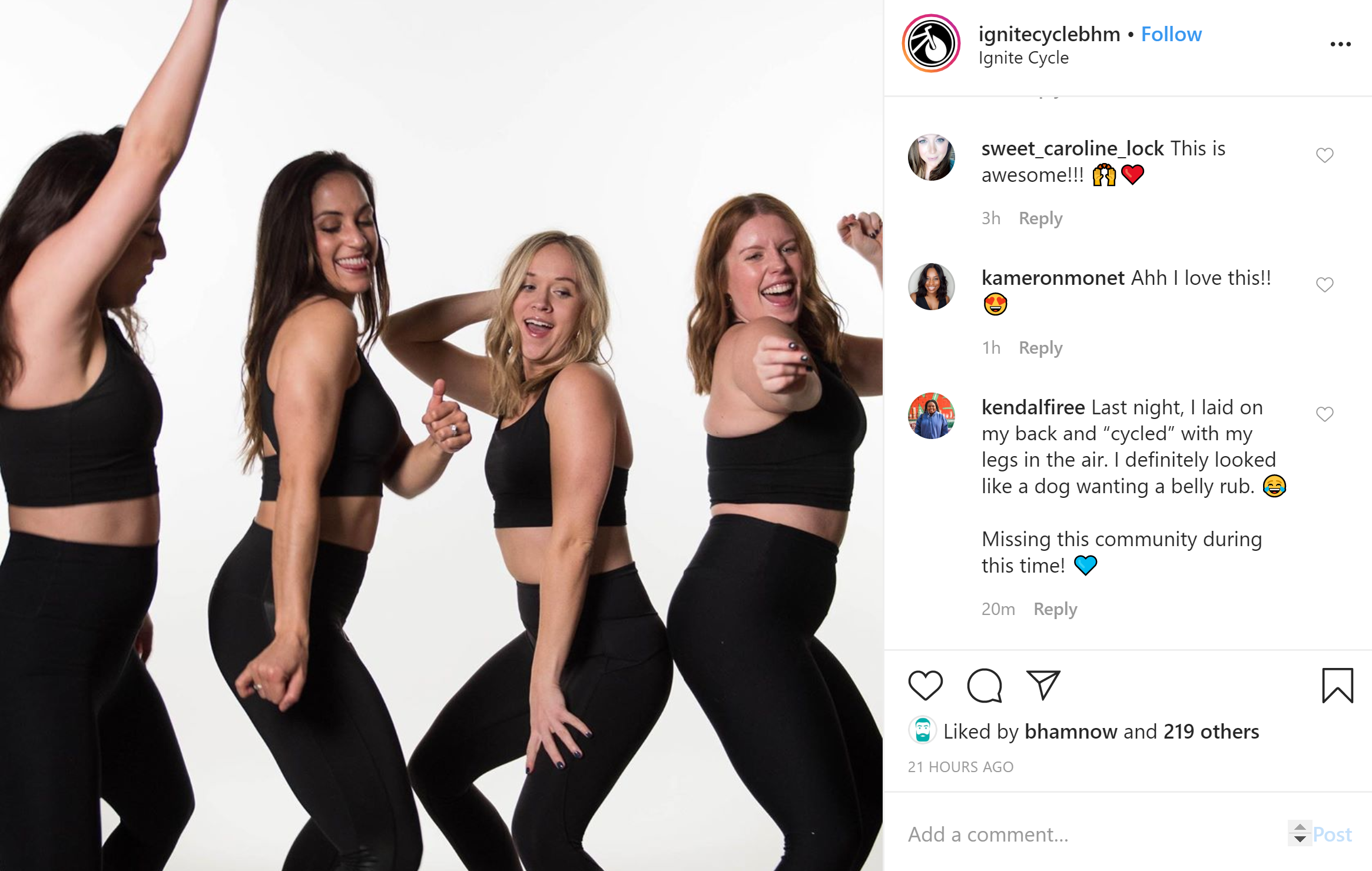 Several local studios are finding ways to help Birminghamians break a sweat, even if that means virtually. Studios such as Battle Republic and True40 are hosting online classes starting this week. Ignite Cycle, whose business model is based on riders working out in-studio, is hosting FREE online dance parties throughout the week and on Saturday. Practice Works is in the process of recording content to post on Facebook for group classes such as yoga, Tai chi and meditation. Retail items are also still available online.
Contact-free produce pick-up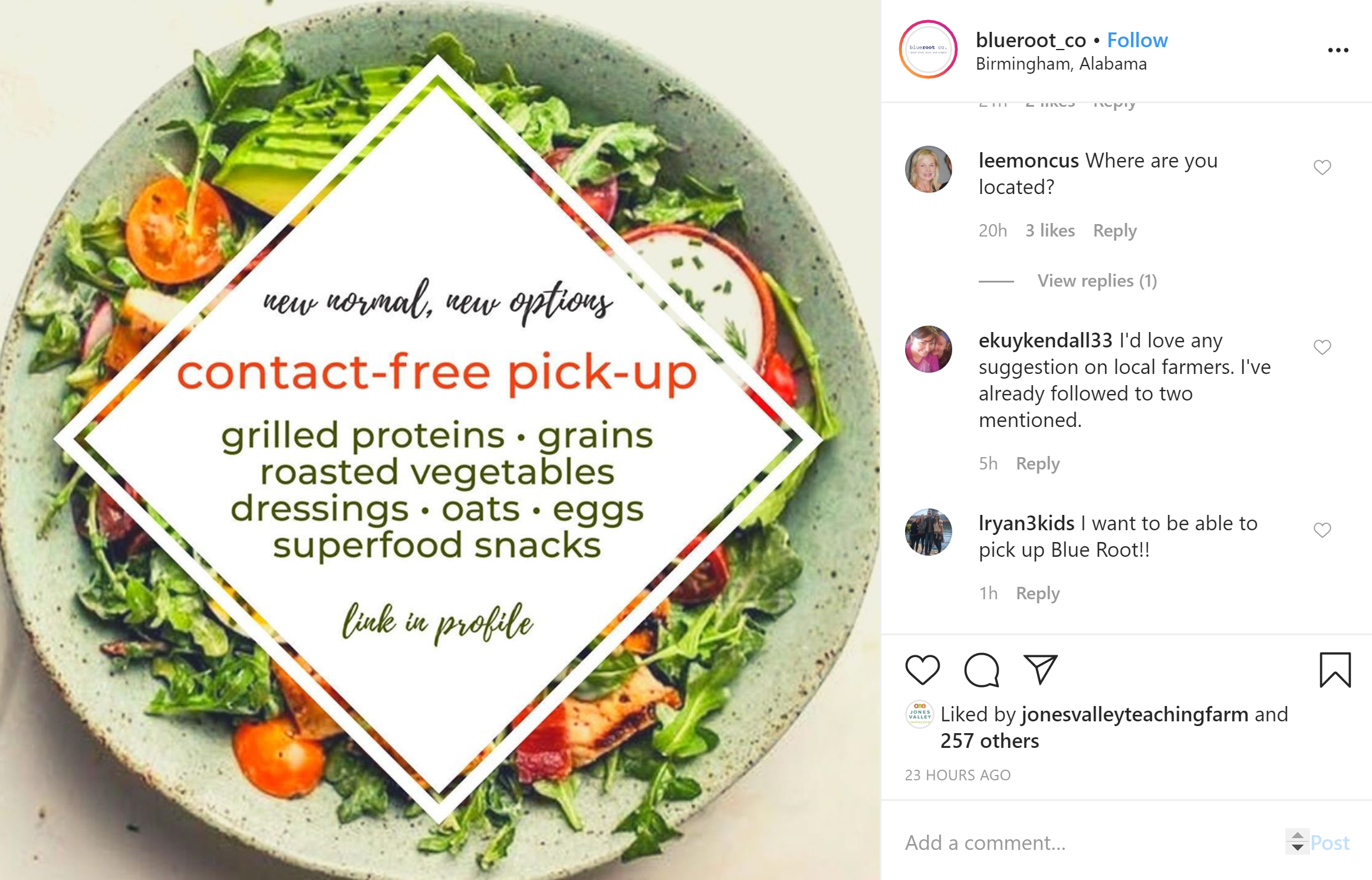 With supplies dwindling in some grocery store chains, Big Pitch finalist Blueroot Co. is doing what they can to help people stock their fridge with items such as grilled proteins, grains, oats, roasted vegetables, salad dressings, snacks and eggs. Customers can also take advantage of contact-free pick-up locations. Visit bluerootco.com for more information.
Crowd-funding to keep employees afloat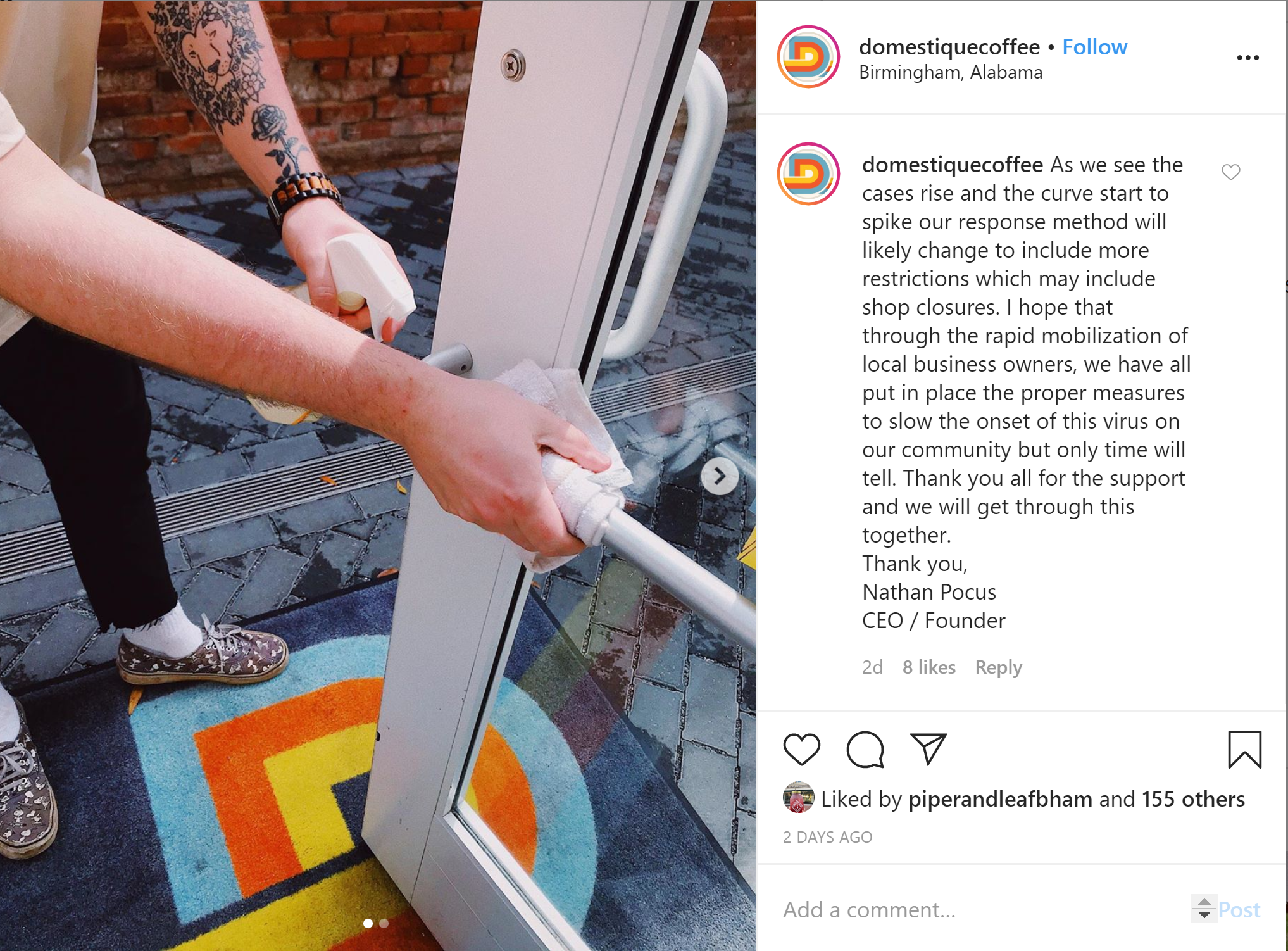 Domestique has closed all of its locations until further notice in the face of COVID-19, but its roasting facility remains open to fulfill online orders. What's more, is that the company is launching a  Founder's Card. The proceeds of the card go to helping out cafe employes until business resumes as usual. Visit domestiquecoffee.com for more information on you can help out, too.    
News
Filed Under: Front Page, Small Business, Workshops

Grow with Google coaches are mentors, teachers and leaders who want to help entrepreneurs achieve their goals. See upcoming webinars!