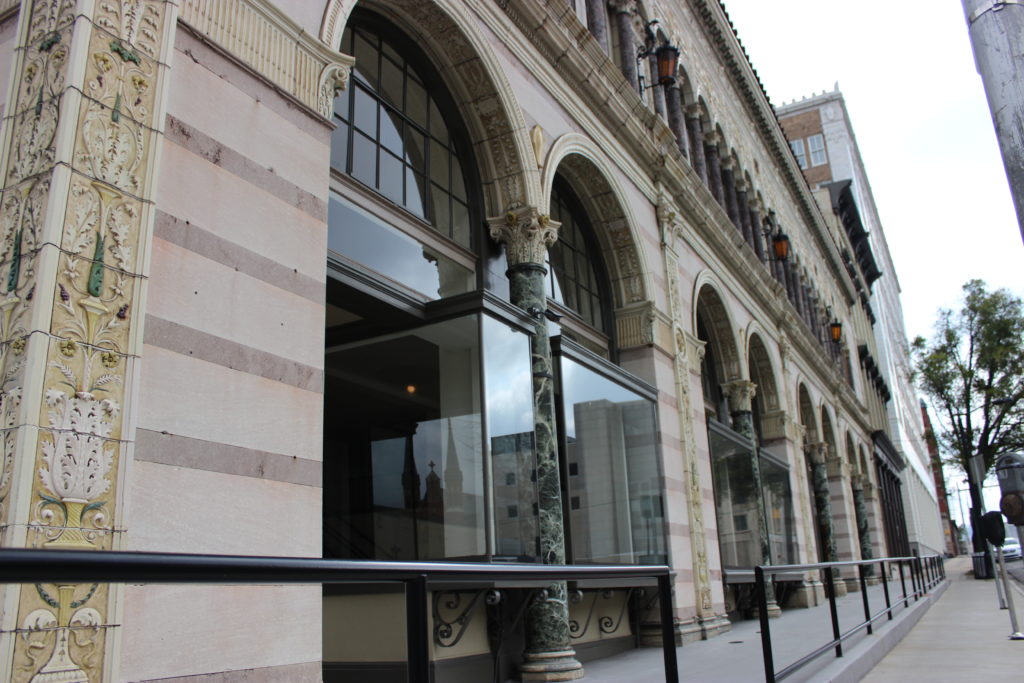 The Historic Tax Credit is responsible for renovating more than 40,000 buildings across the country and attracting more than $131 billion in private revenue, but what if it could do more?  
That's question Alabama Rep. Terri Sewell along with Reps. Earl Blumenauer and Mike Kelly hope to answer by introducing the Historic Tax Credit Growth and Opportunity Act, also known as HR 2825.  
The bill would update the credit for the first time in 30 years, making more buildings eligible. 
It would also increase the credit from 20 to 30 percent for smaller deals where rehabilitation expenses are less than $3.75 million.  
"Historic preservation continues to be the most powerful and effective strategy for revitalization for historic downtowns and neighborhoods," REV CEO and President David Fleming said about the bill. "The proposed changes make it easier for smaller buildings and investors to improve their neighbors and main streets and raises the value of the credit." 
The expansion would also make it easier for non-profits to use it to open art centers, health centers and other community services, according to the National Trust for Historic Preservation.  
The Historic Tax credit was enacted in 1986 and has created more than 2.5 million jobs. Locally, the tax credit played a part in many projects including the Redmont Hotel in 2017, the J.F. Oates Motor Company in 2014, the Avondale Fire Station #10 in 2017 and the Florentine Building in 2015. 
"National treasures in Alabama's 7th District tell the story of our nation's fight for freedom and equality in the face of injustice," Rep. Sewell said. "Not only are our historic sites important for history's sake, they are also a source of sustainable economic growth that have brought jobs and investment to local communities. The Historic Tax Credit Growth and Opportunity Act will help preserve these historic sites and increase economic opportunity in my district." 
Show your support for the Historic Tax Credit Growth and Opportunity Act by visiting here.  
Related News
Filed Under: Downtown Birmingham, Front Page, Uncategorized

We've talked about sports, but downtown has so much more to offer! Downtown Birmingham has so many experiences in store for you, which can also turn into life-long memories. And lucky for you, we've created a tool to make all that exploring so much easier!

Filed Under: Birmingham Food & Drink, Front Page, Get Involved

Ever host an event where you ordered way too much food and end up with more leftovers than you can even fathom? We've been there too – until we learned about Magic City Harvest! Magic City Harvest is an organization working towards ending food waste & hunger in the Magic City. They acquire perishable food from schools, wholesale food distributors, restaurants, caterers, churches, event venues and grocery stores to donate to 30 community partners on the frontlines feeding the city's hungry neighbors.

Filed Under: Downtown Birmingham, Front Page, Potential-Proving

We are approaching the finish line for the 20th Street Refresh, which calls for a celebration – and you're invited! The City Center Business Improvement District (BID), funded by downtown property owners, is partnering with the City of Birmingham and REV Birmingham to celebrate a refreshed Birmingham Green. Come join the party on May 20th from 4 to 8 p.m (with a special celebration happening at 6 p.m.)!