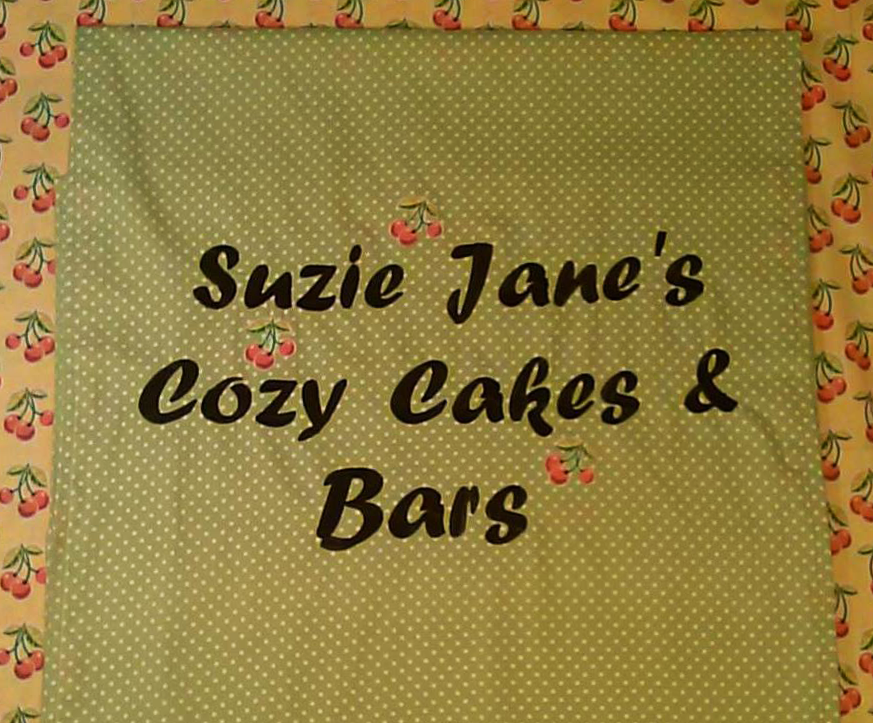 When Barbara Hawkins was a child, she loved to sit and watch her aunt make dinner, which was always paired with dessert. For her, the sweet finish was a simple way to turn even a mundane dinner into something special.  
Those warm childhood memories led Hawkins to continue baking all her life — a skill that she has mastered over the years. However, it wasn't until several years ago that she decided to take her lifelong hobby to the next level.   
"My decision to start a business selling cakes was made several years ago while working as a home economist," she said. "Coworkers who had eaten my coconut cake asked why I wouldn't sell it." 
Although part of Hawkins wanted to try selling her cakes, she wasn't sure she could devote enough time to see the endeavor through. She was a single mother with a full-time job in the Bay Area, and she simply couldn't afford to give up a dependable salary and benefits. A coworker introduced Hawkins to a Fenton's, a neighborhood ice cream shop in Oakland. She was so impressed by the quality of their product and service that she wants to model her own dessert business after them.
It wasn't until she returned to Birmingham and begin to explore the emerging culinary market that she realized her dream was not out of reach. 
"Last year, while shopping at a farmer's market, I noticed several vendors selling food products," Hawkins said. "And decided if they can sell their products, surely I could sell my coconut cake."  
Hawkins retired from her teaching position in Bessemer in May and began working on her future business: Suzie Jane's Cozy Cakes and Bars.  
Why Suzie Jane's? 
"Because that's the nickname my favorite Aunt gave me," she said. "Cozy, because that's how I want you to feel when you bite into Suzie Jane's Cozy Cakes and Bars."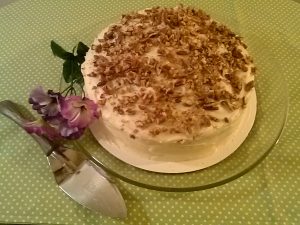 Originally, she only planned to sell coconut cakes, but before she stopped teaching, students in her cooking class gave her the idea to sell fruit bars as well. 
She also added German chocolate, red velvet and carrot cake to her menu in response to feedback from early customers.  
"When I offered samples of the coconut cake," Hawkins said. "Individuals would say, 'this is delicious, but can you make ______?'" 
Entrepreneurial journey 
Early in 2018, Hawkins attended an orientation to be a Pepper Place vendor. While she was there, Jessica Moody, Director of Programs at Create Birmingham, gave a presentation about CO.STARTERS, Create's 10-week business development program on which REV partners. Hawkins' son convinced her to enroll. 
"CO.STARTERS was just what I needed to turn my idea for a business into a reality," she said. "The program helped me to identify startup needs, costs, legal responsibilities, how to identify my customer, how to reach my customer. They helped me to develop the message I wanted customers to receive when deciding to purchase my cakes." 
REV's June 2018 Woodlawn Street Market was Hawkins' first experience selling her goods in a public setting. Up until then, Hawkins had only her instinct that there was a market in Birmingham for her cakes – and it turned out, she was right! She saw robust sales and collected encouraging customer feedback.
Lookout for Cozy Cakes & Bars and their homemade taste at other local markets and check them out on Facebook! 
Hawkins hopes to eventually expand Suzie Jane's into a dessert parlor – a café-type setting with a few tables and chairs where family and friends can enjoy a dessert that makes them feel cozy and nostalgic.  
"I look forward to working with REV to implement strategies to help Susie Jane's Cozy Cakes and Bars expand and be a successful business that contributes to Birmingham's economy!" Hawkins said. 
Related News
Filed Under: Birmingham Food & Drink, Front Page, Get Involved

Ever host an event where you ordered way too much food and end up with more leftovers than you can even fathom? We've been there too – until we learned about Magic City Harvest! Magic City Harvest is an organization working towards ending food waste & hunger in the Magic City. They acquire perishable food from schools, wholesale food distributors, restaurants, caterers, churches, event venues and grocery stores to donate to 30 community partners on the frontlines feeding the city's hungry neighbors.

Filed Under: Downtown Birmingham, Front Page, Small Business, Uncategorized

If you're anything like us, Mother's Day has snuck up on you and now you're scrambling to find a gift before next weekend. Well lucky for you, we're here to save the day! We put together a gift guide for Mother's Day that will not only leave mom with a smile on her face, but it'll help you support local businesses right here in the Ham!

Filed Under: Birmingham Food & Drink, Downtown Birmingham, Front Page, Small Business, Uncategorized

The Alabama Peanut Company has been around for ages and is a Downtown Birmingham staple. Not only do they serve delicious peanuts (both boiled and roasted) but the storefront serves as a reminder of people's childhoods. Keep reading to learn more about the evolution on the country's oldest peanut merchant!