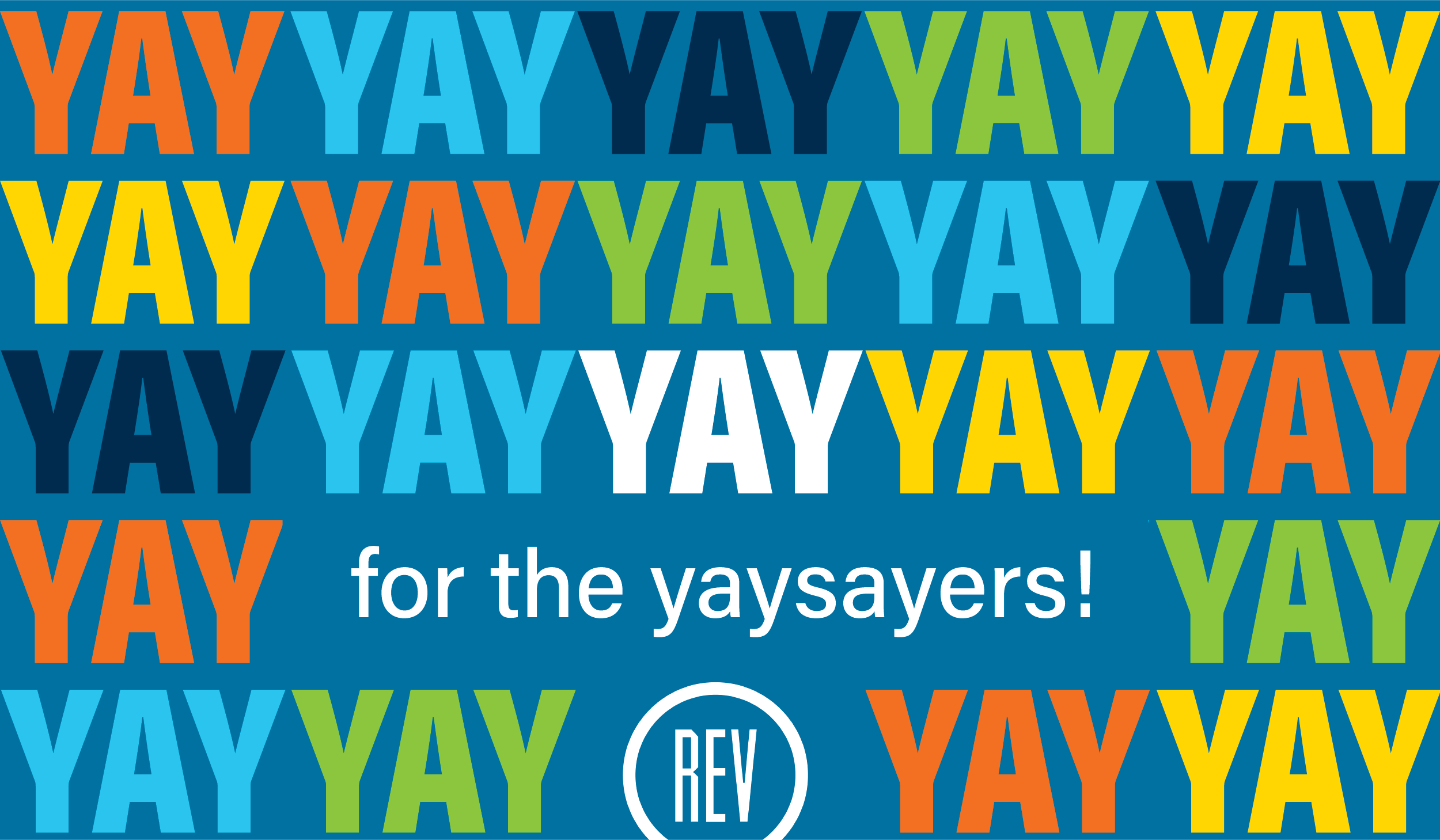 REV is a glass–half–full kind of organization. That's why we've long been lifting up the people we like to call yaysayers. They're the ones who look for reasons to celebrate Birmingham, ways to support our local economy, and actions to make our places more vibrant.   
When times are hard, these people are more important than ever, because their positivity cuts through uncertainty and doubt.   
Yaysayers see a challenge as an opportunity to do something transformative.    
Last week, we told you that the silver lining of COVID-19 is that hard times push humans to innovate.  
From local fitness classes going digital to restaurants and retailers coordinating no-contact pick-ups, we're already beginning to see innovations and transformations from yay–saying Birmingham businesses.  
As yaysayers ourselves, we're choosing to highlight those saying #YayBham over the coming weeks. And we bet your social media feeds could use a little more sunshine and rainbows right now. Follow @revbham on Facebook, Instagram and Twitter – and sign up for our newsletter – for regular doses of Birmingham-flavored positivity. 
We'll be talking to small business owners about how they're pivoting to meet customers' needs in new (and safe) ways. We're also convening content experts and offering one-on-one business coaching to help more business owners prepare their own transformative strategies to weather COVID-19. 
What makes you say #YayBham right now? You know how hashtags work – type it in your post and we'll share our favorites!