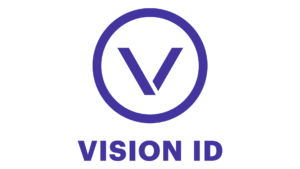 Innovation Depot has an exciting new program launching soon and we couldn't be more excited! Here at REV, we love working with partners that inspire and encourage people to reach their full potential. Located in the heart of The Switch district, the Depot does just that by offering an incubation space for startups and helping small tech & bio focused businesses succeed. Vision ID is the third – and latest – program that Innovation Depot is launching and it is preceded by its two other initiatives, Voltage and Velocity.
Vision ID is a free 7-day, email-based course that demystifies the terminology and processes around launching a startup. The program is designed to help budding founders learn more about what tools they'll need in order to give their startup the best shot at a successful future. Enrollees will learn the differences between a startup and a small business, and they'll be connected with other in-depth resources to help them take the next step with their business idea.
"We believe that every person has the potential to be an entrepreneur, so we want to give them the language necessary to explore that future," said Kellie Clark, Director of Programs. "The startup ecosystem can sometimes feel intimidating simply because it has a lingo of its own; we want to help remove that barrier for future founders."
Sound like something you want to be a part of? Click here to enroll in the program! All you have to do is fill out the sign up form and you will receive a welcome email to confirm your registration. After that, you will receive an email with educational content each morning for the next seven days! The emails will cover a variety of topics such as validation, product market fit, business models, etc. And the best part is that you can sign up anywhere at any time!
"We believe this is an important addition to our programming lineup," said Drew Honeycutt, Innovation Depot's CEO. "Every founder has to start somewhere, and we're excited to be able to offer this brief course to anyone who is curious to learn more."
Be sure to check out Innovation Depot's other programs as well! They are actively recruiting for both Voltage and Velocity.
Voltage is catered towards the folks who want to explore the startup world, but aren't quite ready to take that leap of faith by quitting their 9-5. By enrolling in this program, you will be receiving an 8-week program with training sessions that will not clash with your day job. No prior tech or entrepreneurship experience is required and before you invest all that extra cash into an idea that may or may not be successful, Voltage will help you assess what your next steps should be. Click here and apply now!
If you are ready to kick it up a notch and take your idea to the next level, the Velocity program might be for you. This 13-week program provides enrollees with $50,000 in seed capital up front and the opportunity to receive grant funding. The only requirement is that you have to be willing to focus on your company in a full time capacity and ready to attend all of the events and training sessions. All participants will be granted access to Innovation Depot's amenities and mentors, free services, investors, and access to soft landing spaces across the globe. Don't miss out on this opportunity – submit your application here by October 31, 2021!
Related News
Filed Under: Downtown Birmingham, Filling Vacant Spaces, Front Page, Uncategorized

Whether you're planning on visiting Birmingham for The World Games 2022 in just a few weeks, or you're a local looking to explore your city and find some hidden gems, we've got an awesome list of public spaces for you to check out! We've put together a short list of some of the places we think you should check out, but we encourage you to get out and see what else you can find.

Filed Under: Downtown Birmingham, Front Page, Get Involved, Uncategorized, Yaysayers

We are almost one month out from The World Games 2022! This vibrant event will be transformative for Downtown, and we want you to be a part of it! If you consider yourself a lover of Downtown Birmingham and are the friend that always knows where to go or what to do Downtown, this might be the perfect fit for you. We invite you to become a Downtown Ambassador Volunteer and help Birmingham put its best foot forward!

Filed Under: Downtown Birmingham, Front Page, Potential-Proving, Uncategorized, Yaysayers

This Friday, May 20th, we will be having a (20th) Street Party (which you can read more about here) to celebrate the end of our Birmingham Green Refresh! While this certainly calls for a celebration, the party doesn't stop there. We will still be adding some finishing touches to the street after the (20th) Street Party. These additional touches will help make Birmingham's main street more vibrant, interactive, and efficient! Additions will include smart trash cans, free libraries, street performers, and more!