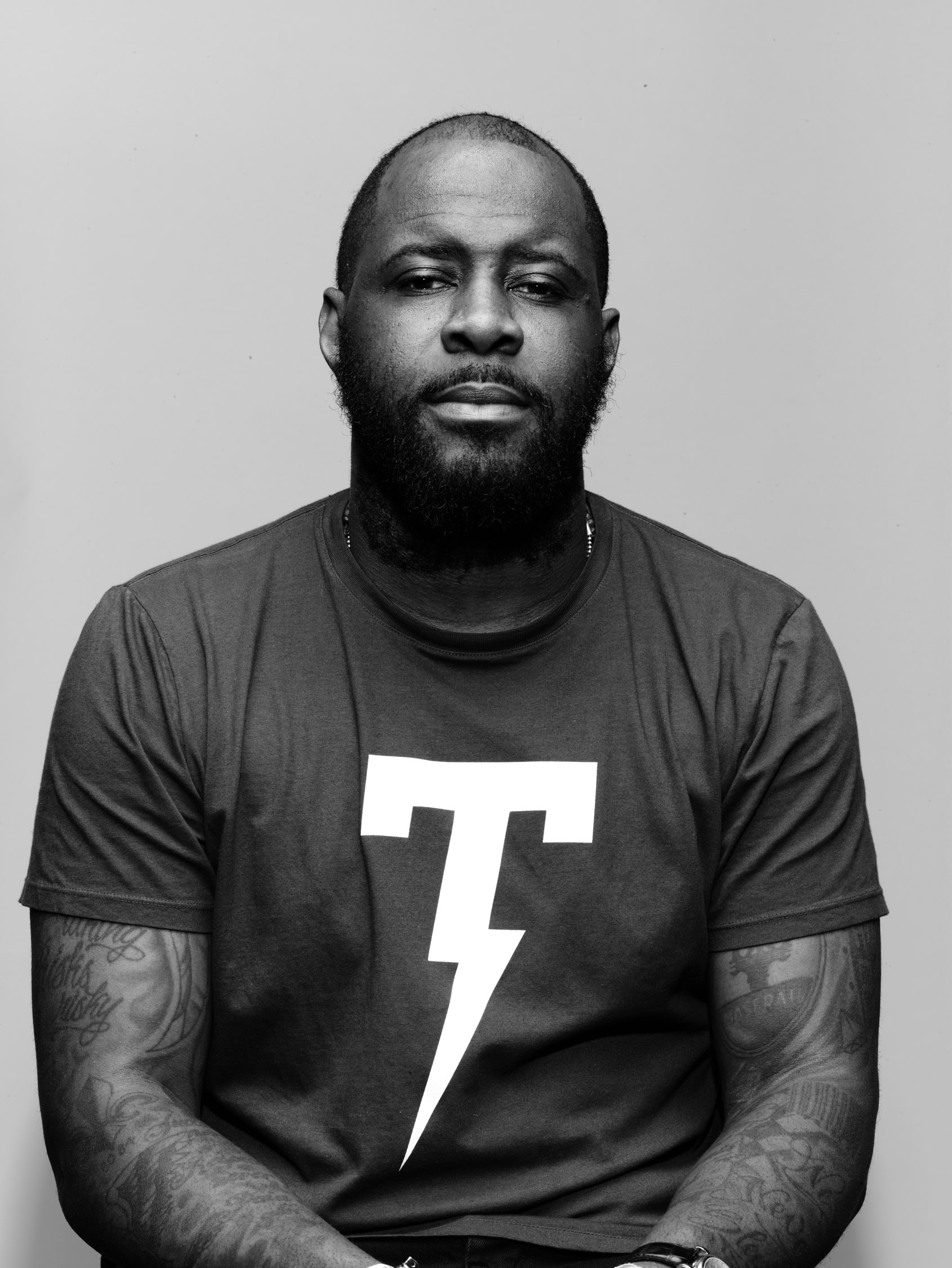 Ace Graham of Alchemy 213 is turning a lackluster situation into a golden opportunity for his high-end streetwear clothing store in Birmingham's Five Points South.  
The Coronavirus pandemic has many retailers and restauranteurs innovating to keep their businesses going. Ever a yaysayer, Graham sees the changing circumstances as motivation to make his business the best that it can be, now and beyond the pandemic. 
Graham admits that he hadn't made online purchasing options a priority before non-essential businesses closed. His priority has always been giving customers experience as soon as they walked in the doors.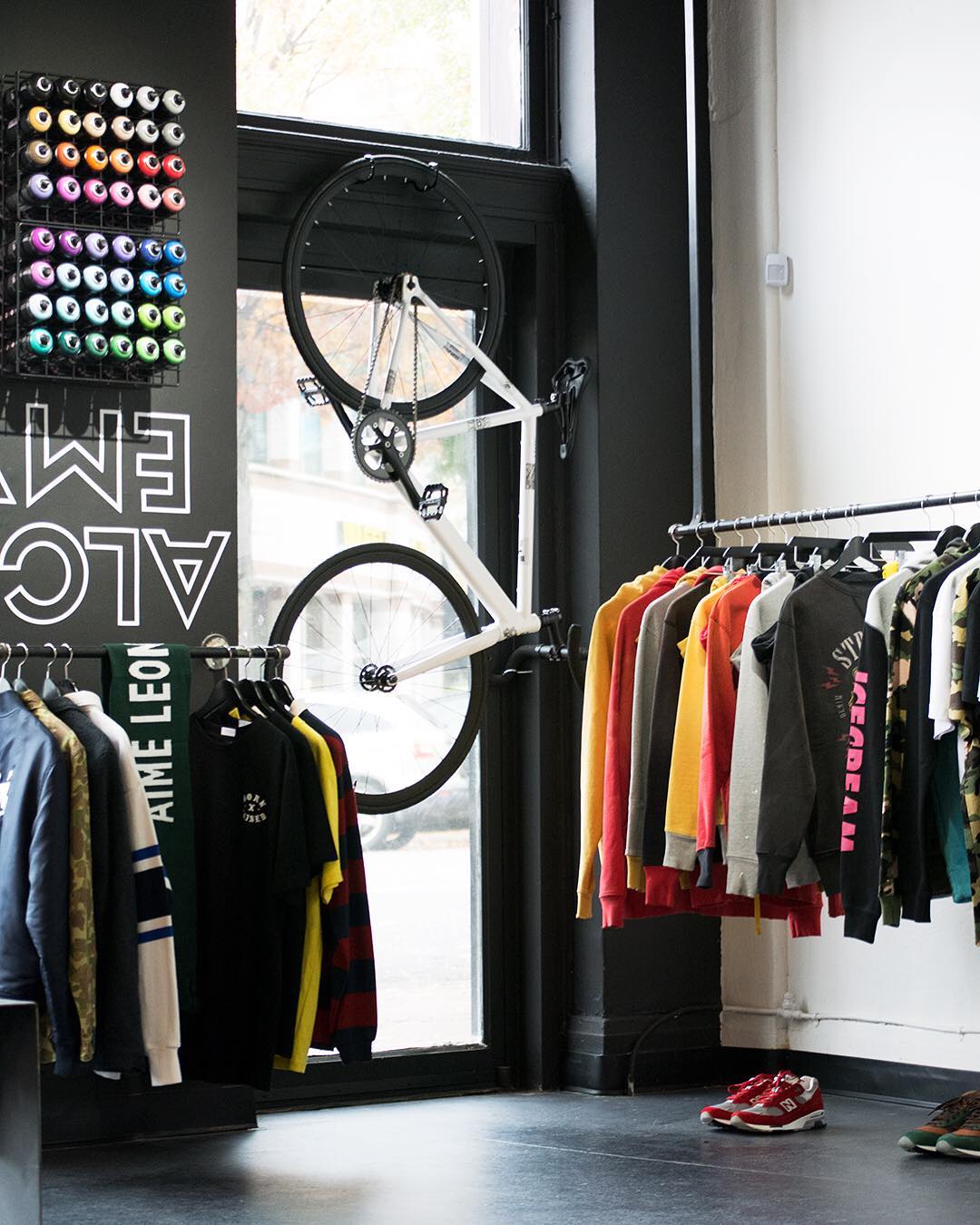 Now, his focus has shifted far beyond his doors, to new strategies to overcome the latest challenges for retail. He's using curbside pick-up for customers to get their fashion fix. He's even using tools like FaceTime to help customers get a look at what's in stock and gets a model with a similar build to give them a better idea of how pieces would fit their body.  
He's also spending a lot of time on social media to strengthen his relationship with his followers with sensitivity and clear messaging that honors the changing landscape for both retailers and consumers.  
"Content is key," he said. "Now more than ever, what you post on social needs to catch the attention of the consumer and it needs to be the right messaging. We're not trying to sell you anything. We want to express our true feeling about the situation. We also want to speak to who we are."  
Graham is using his social channels to help out, too.  
Currently, Alchemy is giving away KN95 masks to Birmingham residents. He said he's already gotten over 50 requests for them.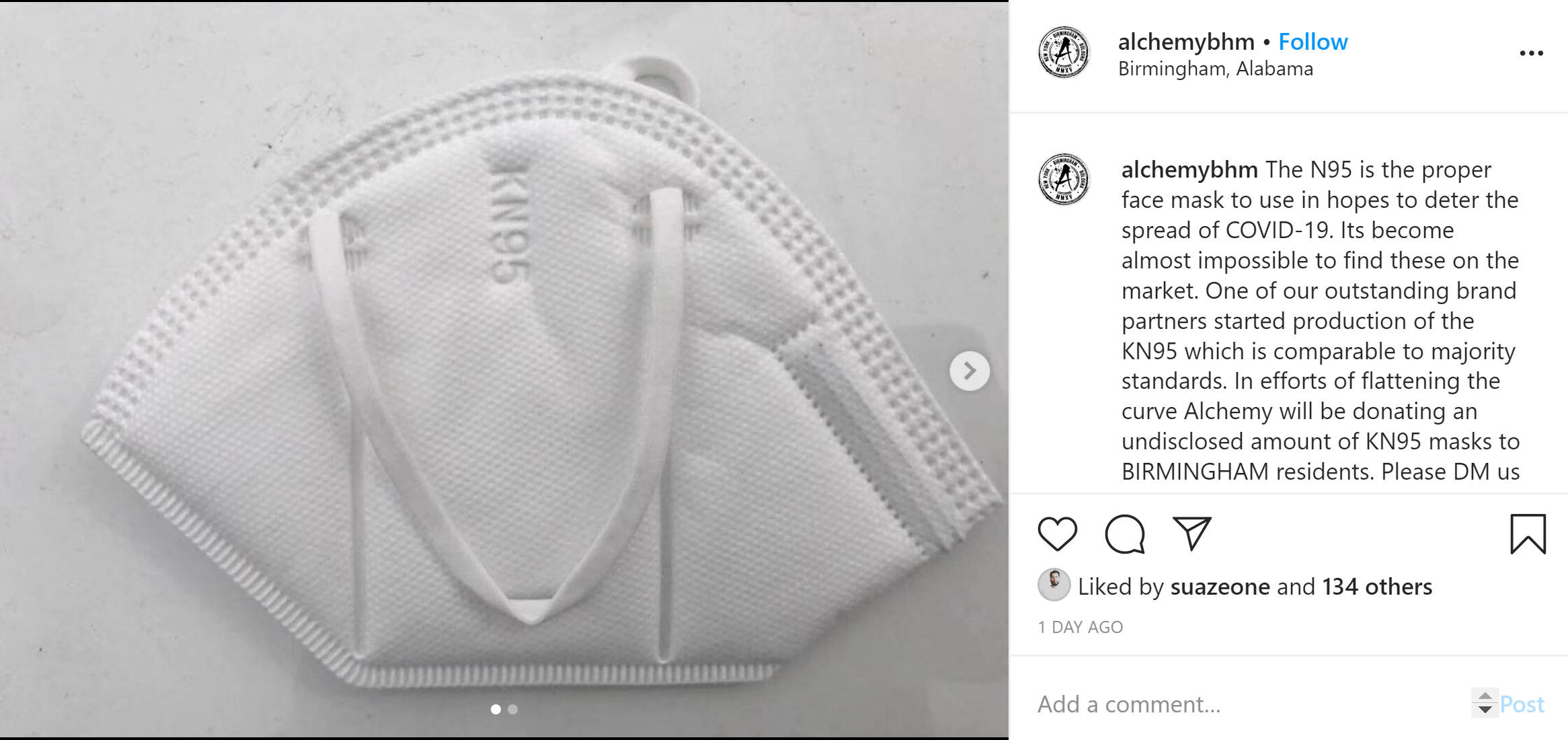 He also nods to help available through the city through #BhamStrong—a coalition of public and private partners providing relief to small businesses and citizens.  
"I really don't know of another place where they've had a call for small businesses to ask questions like they have with #BhamStrong," he said.  
Finally, Graham is using this time to work on his private label products and has been working on some designs for a #BhamStrong capsule collection that he says will be launching very soon. His goal for the pieces will be to bring people together—even if it's only in spirit in the six-feet-apart social distancing world in which we live right now.  
"Cohesion and unwavering are on our mood board right now," he said. "We want to make sure that comes across in the merchandise. We're unwavering people and we're working together here."  
Graham encourages more business owners to find the silver lining of the challenges that social distancing and self-quarantining have brought to the retail world.  
"It's like a reset button," he said. "It's about understanding that slowing down makes for a better-finished product. You don't have to be caught up on everyone else's timeline. Slow down and wash your hands." 
News
Filed Under: Front Page, Small Business, Workshops

Alabama Small Business Development Center Network's Katherine Zobre on how crises are opportunities for us to take a hard look at our finances.
Related News
Filed Under: Events, Front Page

It's officially spooky season and the Innovation Depot is wasting no time getting into the Halloween spirit! They are hosting their first ever "Tech or Treat" event on Thursday, October 28 from 3:30 to 6:00 p.m. The event is free and open to the public – what better way to kick off Hallo-weekend?!

Filed Under: Downtown Birmingham, Front Page, Yaysayers

Downtown Birmingham is full of beautiful buildings, both new and old! A good portion of those buildings consist of churches, and while many of them are beautiful to look at, they also have a rich history that often gets overlooked.