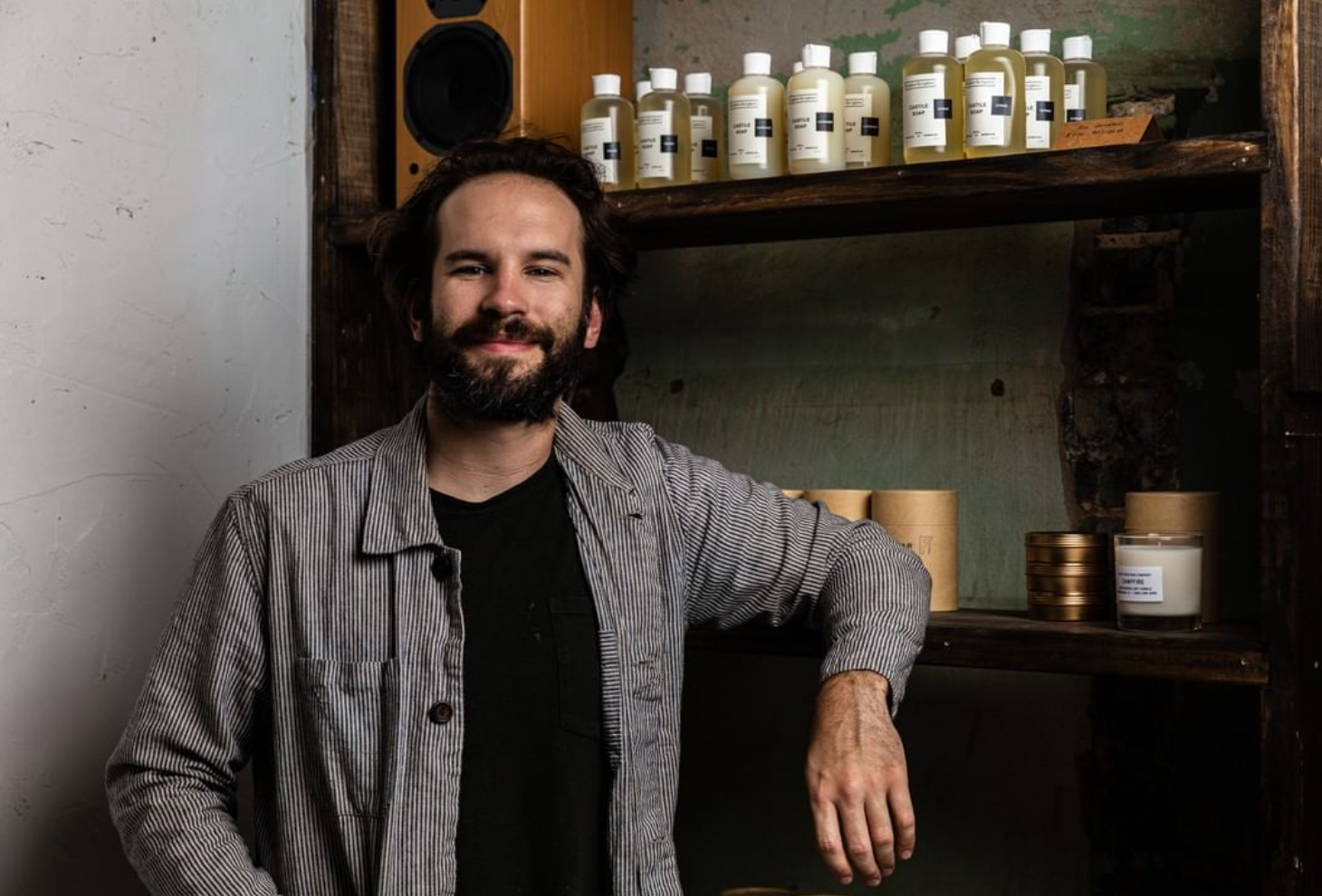 Jake Carnley is thinking of this quarantine as a cocoon for his businesses.  
"Really, what we have been doing is using this time as kind of a period to think through it all without the burden of the normal operating workflow," he said.  
The owner of Great Bear Wax Co. and the Bungalow Bungalow retail space in downtown Woodlawn (more specifically, in SocialVenture)  and former Upswing vendor is using this time for vision casting but with a plan.  
"Instead of focusing solely on surviving this, we've shifted to thinking that once this does end, we want to emerge as a lean and mean operation that has a ton of vision and a super clear way to achieve what it is that we want to do and what we want to become," he said.  
Carnley is shifting his focus from having wholesale of his Great Bear Wax Co. Candles being the biggest income driver to creating a streamlined shopping experience for customers in the Bungalow Bungalow storefront. He said he's working to do that by collaborating with Alabama artists whose creations will be displayed in the shop for a few months at a time.  
For Bungalow Bungalow, he's choosing to turn challenges getting certain ingredients into an opportunity to work with manufacturers. This also opens up the possibility to sell cleaning supplies wholesale or creating a subscription model.  
"We're actually working on getting laundry detergent produced specifically for us," Carnley said. "I didn't quite know that this was the direction that Bungalow Bungalow was going to go in when we launched, but this is what seems to make the most sense now."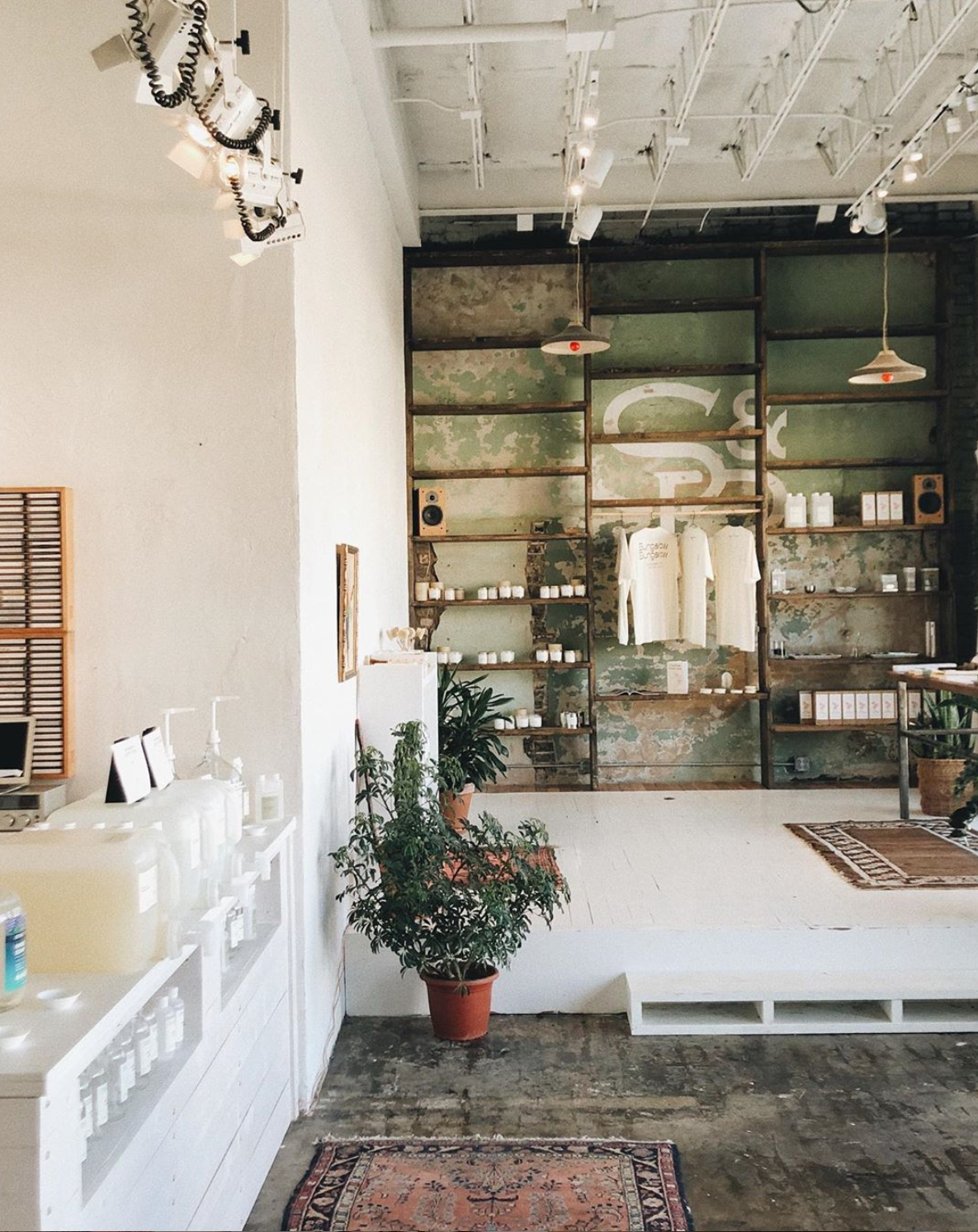 Bungalow Bungalow has invigorated his business in many ways.  
"Opening Bungalow Bungalow breathed new life into me as a business owner," he said. "It breathed a lot of new life into my own creativity and things that I felt got a little bit out of my hands."  
Once he's able to reopen, he plans on changing some things around to give customers a more curated experience when they walk in the doors. 
"We're going to make some more room for refilled goods,' he said. "We're going to be pushing what was the refill counter all the way back to the wall and adding a totally new shelf where we'll have bath salts and a handful of DIY ingredients—things like oils, beeswax, baking soda, washing soda that people will be able to come in a purchase."  
In the meantime, he's still brainstorming and leaning on support from the community and from REV.  
"REV has made it really easy for us to not totally succumb to fear and panic by allowing for the two months that we won't be charged rent," he said. "We're seeing the community really rally together and support one another. This has turned an abstract idea into a manifestation of what it looks like when a community supports itself." 
REV has been engaged with our partners to ensure we are being as collaborative and clear as possible in messaging to our community the resources available to Birmingham entrepreneurs during the COVID-19 pandemic.
Related News
Filed Under: Front Page, Small Business, Woodlawn

We are so excited to announce that the Woodlawn Street Market is here to stay in 2023! The tenth season will kick off April 1st on 55th place, featuring over 60 vendors. The WSM has been a staple for the Woodlawn Community for years and has helped stimulate entrepreneurship in The Magic City.

Filed Under: Birmingham Food & Drink, Front Page, Small Business, Woodlawn, Yaysayers

Have you tried Naughty But Nice Kettle Corn, located right outside of downtown? With over eight different flavors to choose from, NBNKC is the perfect snack to satisfy your sweet OR salty tooth. However, NBNKC is more than just popcorn; Tanesha Sims-Summers, owner and founder, believes "We make Birmingham sweeter one kernel at a time.

Filed Under: Downtown Birmingham, Front Page, Residential, Yaysayers

Meet Lauren and Marina Moore! These sisters have lived at The Watts residents for the past two years. Learn why the Moores choose to live downtown rather than stay in the suburbs.