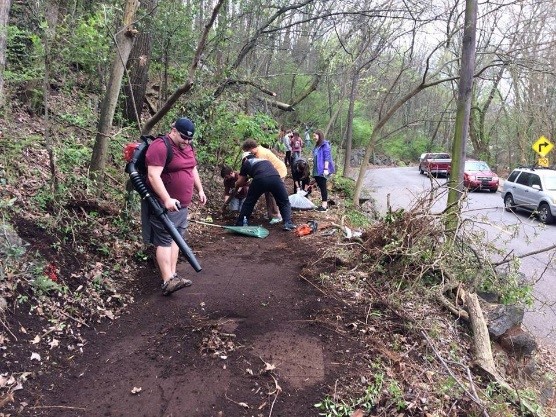 There are more than 100 parks throughout Birmingham, spread across 2,000 acres. 
The city is rich with beautiful trees, plants and green spaces, but sometimes neglected areas need a helping hand. Three times a year, volunteers with the Clean and Clear program roll up their sleeves and do their part.  
On June 9, the volunteers are headed to Brother Bryan Park! Originally named Magnolia Park, the green space once housed animal enclosures and is considered a predecessor to the Birmingham Zoo. The park underwent significant renovations in the early 1970s, including the addition of a fenced playground, decorative pools and lighting, making the space feel less like a zoo and more like a park. 
Stephen Foster, Five Points South Neighborhood Association vice president, said Brother Bryan Park became a strong candidate because it needed refreshing and repairs before upcoming community events. A pop-up dog park and a Father's Day movie night are scheduled in the space the weekend after the June 9 clean-up.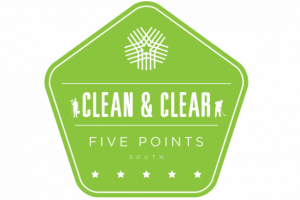 "We plan on pressure washing the park sidewalks and seating areas," Foster said. "We're going to trim low hanging branches off trees to raise sight lines in the park to provide better security and overall aesthetics." 
Foster hopes the Clean and Clear event will have a broad, long-term impact on the use of Brother Bryan Park, which has been underutilized for years. The revitalization of parks through programs like Clean and Clear can create a sense of ownership in the public, Foster said. This promotes participation within the community to keep parks clean even after volunteers leave.  
"By cleaning many of these spaces it brings people back into places where they previously hadn't been," he said. "We hope the community input will help drive a space that stays filled with residents throughout the week and year." 
Anyone interested in volunteering can find out more here. Also, if you want to see the impact The Five Points Alliance has achieved with the Clean and Clear program, click here!
Related News
Filed Under: Downtown Birmingham, Front Page, Yaysayers

As the home of UAB, Birmingham Southern, and Samford, Birmingham is no stranger to the world of college sports. But we're getting ready to kick it up a notch this spring and summer! Downtown Birmingham is fixing to experience tons of activity led by professional sports. Keep reading to see what all The Magic City has to offer.

Filed Under: Front Page, Uncategorized, Yaysayers

If you've ever visited our office, chances are you've met Clay Ousley. Clay is our Project Coordinator (but really, he's more like a jack of all trades) and has been with REV since August 2015. We have loved every minute of having him on our team and are sad to see him go but so excited to see him embark on his next, very exciting, adventure! He will be going on a walk across the country starting in Charleston, SC and ending at the Santa Monica Pier. Keep reading to learn more about his journey!

Filed Under: Front Page, Yaysayers

Linn Park is full of history and potential. Soon, the Re-vision Linn Park coalition will embark on a community-oriented planning project to position Linn Park as a vibrant destination that drives inclusive growth, greater public use, preservation and property reinvestment. You can expect to hear more about that soon, but first let's reflect on the park's history.