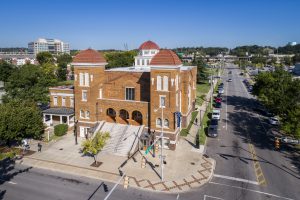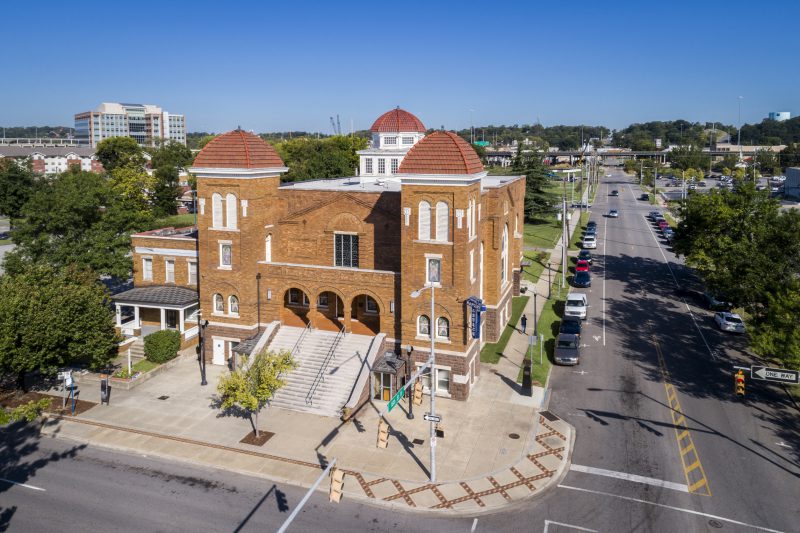 Sixteenth Street Baptist Church is one of 20 finalists across the U.S. competing for $150,000 in grant money through a national competition. American Express and The National Trust for Historic Preservation, in collaboration with Main Street America, is focusing their annual Partners in Preservation campaign on sites that celebrate diversity and the fight for equality. Sixteenth Street Baptist Church is well known as the site of the 1963 Ku Klux Klan bombing that killed four little girls and injured 22 others, shocking the world and galvanizing the American Civil Rights Movement.
"Sixteenth Street Baptist Church is a symbol of hope," said Birmingham Mayor Randall Woodfin. "While it reminds us of a painful past that we must never forget, it also proves how far we've come. Through its doors enter people of all colors, classes and backgrounds to experience today's Birmingham – a place where, despite our differences, we work together. We unite as a city, region and state to support this sacred place."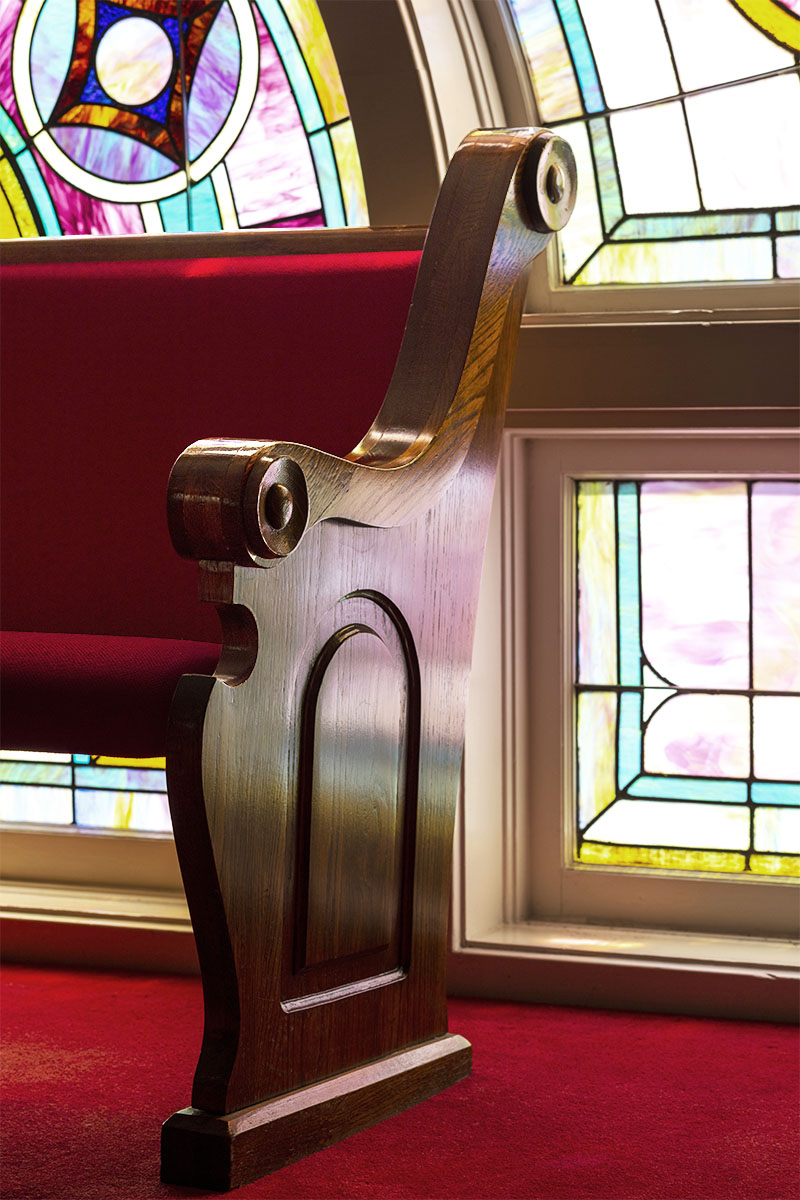 The grant competition's winners will be decided through public voting, which is open today through October 26. Sixteenth Street Baptist Church invites the community to lift every voice in support of the Birmingham project by visiting www.16thStreetBaptist.org or texting "MAINSTREET" to 52886 to vote each day of the competition.
"The tragic death of four little girls in the bombing of Sixteenth Street Baptist Church diminished our world in ways that we cannot fathom," said church pastor Rev. Arthur Price. "Yet, this terrible act of terror motivated a movement to support the passage of long overdue civil rights changes in our country. Sixteenth Street Baptist Church will always be a place of service, a place of significance, and a place of social change. Please help us to preserve it by lifting your voice!"
As a Main Street America organization invested in historic preservation, REV Birmingham nominated Sixteenth Street Baptist Church for this year's Partners in Preservation competition and is working with the church to run the month-long campaign for votes. If the church wins, they would use the $150,000 grant to install protective glass on the outside of all the church's recently-restored stained glass windows as well as make repairs to the cupola and twin bell towers.
"Not only is Sixteenth Baptist Church an important Civil Rights landmark, it's also a beautiful, historic church designed in 1911 by African American architect Wallace Rayfield," said David Fleming, REV Birmingham CEO. "Preservation of our city's unique historic assets is essential to the continued success of Birmingham. This Partners in Preservation opportunity allows everyone, no matter the size of your bank account, to invest in saving a piece of our history – by simply voting."

Sixteenth Street Baptist Church in Birmingham seeking public votes for preservation grant from Alabama NewsCenter on Vimeo.
What is Partners in Preservation?
Partners in Preservation is a community-based partnership, created by the National Trust for Historic Preservation and American Express, to raise awareness of the importance of preserving historic places and their role in sustaining local communities. In 2017, Birmingham's Alabama Theatre won a $120,000 grant through this competition that helped fund the replacement of their 18th Street vertical Alabama sign. This year the campaign will award a total of $2 million in grants to historic sites on America's Main Streets. Each of the 20 sites featured in the campaign played a role in the development of a diverse nation or the struggle for equal rights.
The public will decide which historic sites will receive a share of $2 million in preservation funding by voting for their favorite sites through October 26 at VoteYourMainStreet.org, hosted by media partner National Geographic. Sixteenth Baptist Church has also set up a local voting portal at www.16thStreetBaptist.org or voters can text MAINSTREET to 52886. Voters may submit 5 votes at once per email address per day. Winners will be announced October 29.
Open House Weekend
On Sunday, October 21, Sixteenth Street Baptist Church is inviting its neighbors to a Sunday lunch reception to enjoy food and fellowship in the basement gathering space. Open House Weekend activities in Birmingham are one of many local events taking place nationwide between October 19 and 21.
Sixteenth Street Baptist Church history
Sixteenth Street Baptist Church was built in 1911 by a group of African Americans who had a few years earlier been ordered to raze their 1883 building because the steeple was too tall. Black architect Wallace A. Rayfield designed the church that is now known as a national Civil Rights icon.

During Birmingham's turbulent 1960s, Sixteenth Street Baptist Church was a venue for the organization of mass meetings and demonstrations. On Sunday, September 15, 1963, the church was bombed, killing four young girls: Addie Mae Collins, Denise McNair, Cynthia Wesley and Carole Robertson.
When the bomb exploded, many of the stained-glass windows were damaged and some destroyed, but the center window of "Jesus knocking at the door" had just the face of Jesus missing, a detail that many interpreted as a symbol of Jesus' shame of the racial divide in Birmingham and America. Once the building was restored in 1964-65, a gift of a stained-glass window from the people of Wales arrived depicting a "Black Christ" holding up the world and at the same time extending help to the world.
Today, Sixteenth Street, a vibrant and thriving ministry, continues to tell its story of redemption, forgiveness and hope to visitors from all over the world. For more information and to vote daily for Sixteenth Street Baptist Church through October 26, visit www.16thStreetBaptist.org and share the love via social media using #16thStreetBaptist and #VoteYourMainStreet. If you'd like to help spread the word about the campaign, you may use any of the materials (photos, videos, sample social media posts, etc.) from our promotion toolkit.

Related News
Filed Under: Developer, Downtown Birmingham, Filling Vacant Spaces, Front Page, Potential-Proving, Uncategorized

Have you been to Downtown Birmingham's newest development located on 25th Street? If not, you need to head down there ASAP and check it out! This new single story development is a product of a collaboration between David Baker Architects (DBA) and Locke General Contractors, led by DBA's very own Amanda Loper. It is intended to be a "collaborative commercial space in a catalyst development area of Birmingham." Both DBA and Locke General Contractors will be tenants of the space, along with June Coffee Roasters, Zephyr Barber, and Last Call Baking Cooperative!

Filed Under: Downtown Birmingham, Events, Front Page, Uncategorized

One of Birmingham's many hidden treasures is the music scene downtown. The sheer volume of concert venues we have in downtown Birmingham is something most people aren't even aware of – but it really is remarkable! There is truly something for everyone, whether you're into the smaller, more intimate venues or the large-scale venues for those big name artists. Keep reading to check out some of the cool venues downtown Birmingham has to offer.

Filed Under: Downtown Birmingham, Front Page, Yaysayers

We are Live on 20th folks! Have you been downtown and checked out our busker performances yet? If not, you're seriously missing out! We have talent from all over The Magic City come out on Friday evenings from 4-6 p.m. and put on performances for the public to enjoy. Performances take place at the corner of 20th Street and 3rd Avenue North. Next time you're heading home after a long day at the office or on your way to dinner, stop by and check it out! Let's recap some of our awesome performers below!