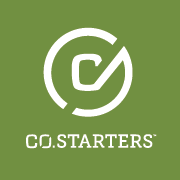 CO.STARTERS (a 10-week business development course from Create Birmingham which we're proud to partner on) is a platform to help communities grow local business. Participants enter into a facilitator-led, collaborative process with a small and supportive group of like-minded peers. Working together, participants identify their assumptions about why and how their businesses will work, and then talk to customers in order to validate their ideas. This approach enables entrepreneurs to rapidly uncover flaws in their concepts and find viable models more quickly. Participants leave the program with a deeper understanding of how to create a sustainable business, articulate their models, and repeat the process with the next great idea.
Next class starts Monday, April 3 at 6 PM in  SocialVenture. Sign up here: CO.STARTERS Application Form.
Contact our Director of Business Growth, Deon Gordon at deon@revbirmingham.org with any questions.
Related News
Filed Under: Front Page, Small Business, Workshops

An online presence is essential for small businesses in these COVID-19 times—especially for retailers hoping to attract shoppers during this holiday season. Here's how you harness your internet power.