Are you a Black business owner looking to grow your business in Birmingham? Well, we've got some exciting news for you! A new grant program funded by Prosper Birmingham and presented by REV Birmingham, IGNITE! Alabama and Urban Impact Inc. will distribute $500,000 to help grow Black-owned businesses in the Magic City. Magic City Match is designed to increase business competency, provide access to capital and give new market opportunities to Black business owners with brick-and-mortar locations in Birmingham. In its inaugural year, Magic City Match will award grant packages and business development guidance to 13 Black-owned businesses. 
"Magic City Match is a true game changer for Birmingham's Black business community," said Torin Brazzle, IGNITE! Alabama's Executive Director. "While technical assistance is always needed, there comes a point for any small business where cash is required to move forward, whether for property improvements, down payments on property purchases or architectural services. This program ensures Birmingham's Black business owners and entrepreneurs can get the financial boost they need to stabilize and scale!"
Ready to apply?! The application period for qualifying business owners is February 24 to March 4, 2022 – you don't want to miss out on this!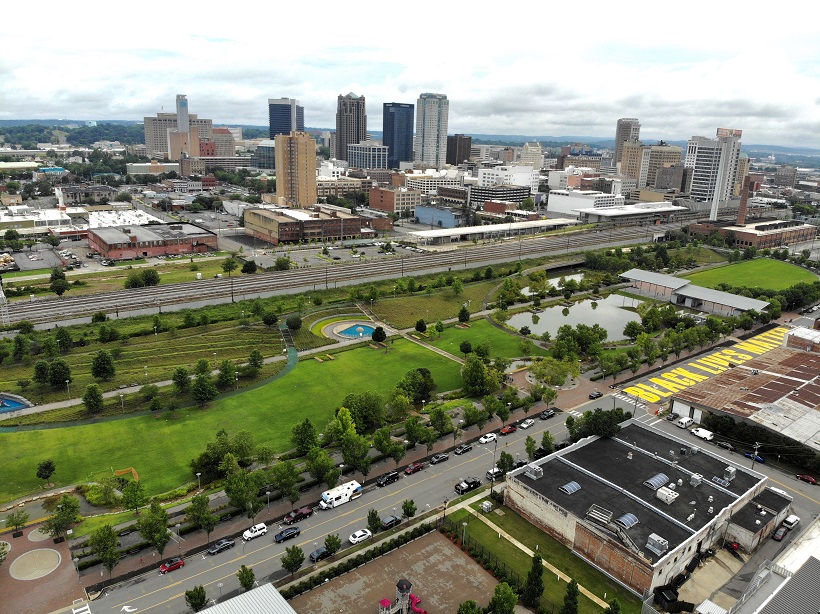 Requirements
In order to qualify, applicants must:
Be a Black business owner with a business that is physically located in the City of Birmingham
or
The Black business owner must desire to lease or own a brick and mortar within the City of Birmingham
"Magic City Match will begin the process of transforming our neighborhoods by supporting our business owners," said Dee Manyama, Prosper Birmingham's Initiatives Director. "As a native of Birmingham Metro (Bessemer), I've watched a steady decline and am so glad that we've reached the point of reinvesting in the growth of hope in our city. The time is right, energy is high, we have the buy-in of our community, business, and civic leaders, and we are all committed to a more vibrant racially and gender inclusive economy for Birmingham and Jefferson County."  
Related News
Filed Under: Downtown Birmingham, Front Page, Get Involved

We've made it to the third and final public workshop for Re-vision Linn Park! Partners behind Re-Vision Linn Park will wrap up the community engagement process at the last public workshop on Tuesday, October 4, at Boutwell Auditorium. Community members can participate and provide feedback on a park design concept in the noon or 5:30 p.m. session – so come out one last time and let your voice be heard!

Filed Under: Big Pitch, Front Page, Small Business, Uncategorized

If you've been following REV for a while, you probably remember The Big Pitch Competitions we used to hold back in the day. The Big Pitch presented by PNC was essentially our own little version of Shark Tank. And a lot of your favorite local businesses that participated in this competition now have active retail storefronts that you can go check out. Let's start with some of our finalists that are based in the City of Birmingham and see what they've been up to!

Filed Under: Developer, Downtown Birmingham, Filling Vacant Spaces, Front Page, Potential-Proving, Uncategorized

Have you been to Downtown Birmingham's newest development located on 25th Street? If not, you need to head down there ASAP and check it out! This new single story development is a product of a collaboration between David Baker Architects (DBA) and Locke General Contractors, led by DBA's very own Amanda Loper. It is intended to be a "collaborative commercial space in a catalyst development area of Birmingham." Both DBA and Locke General Contractors will be tenants of the space, along with June Coffee Roasters, Zephyr Barber, and Last Call Baking Cooperative!