Are you a Black business owner looking to grow your business in Birmingham? Well, we've got some exciting news for you! A new grant program funded by Prosper Birmingham and presented by REV Birmingham, IGNITE! Alabama and Urban Impact Inc. will distribute $500,000 to help grow Black-owned businesses in the Magic City. Magic City Match is designed to increase business competency, provide access to capital and give new market opportunities to Black business owners with brick-and-mortar locations in Birmingham. In its inaugural year, Magic City Match will award grant packages and business development guidance to 13 Black-owned businesses. 
"Magic City Match is a true game changer for Birmingham's Black business community," said Torin Brazzle, IGNITE! Alabama's Executive Director. "While technical assistance is always needed, there comes a point for any small business where cash is required to move forward, whether for property improvements, down payments on property purchases or architectural services. This program ensures Birmingham's Black business owners and entrepreneurs can get the financial boost they need to stabilize and scale!"
Ready to apply?! The application period for qualifying business owners is February 24 to March 4, 2022 – you don't want to miss out on this!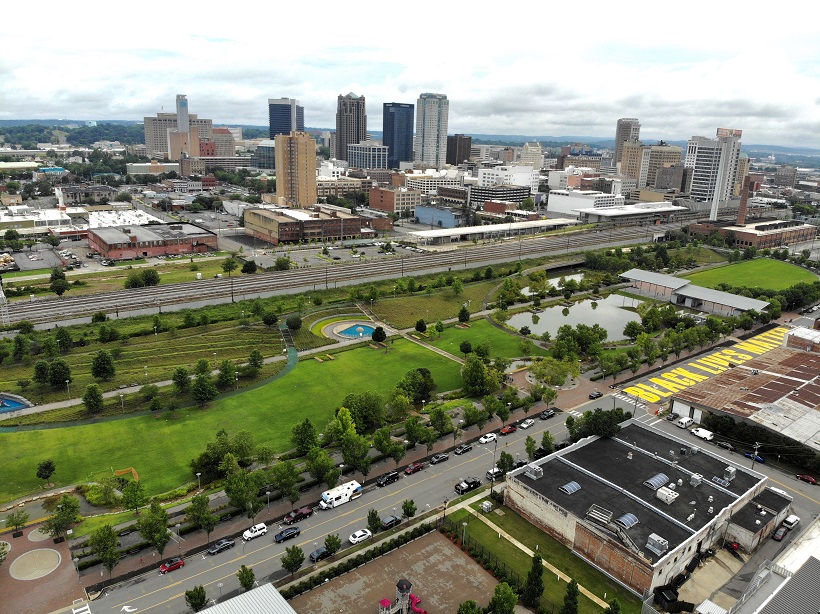 Requirements
In order to qualify, applicants must:
Be a Black business owner with a business that is physically located in the City of Birmingham
or
The Black business owner must desire to lease or own a brick and mortar within the City of Birmingham
"Magic City Match will begin the process of transforming our neighborhoods by supporting our business owners," said Dee Manyama, Prosper Birmingham's Initiatives Director. "As a native of Birmingham Metro (Bessemer), I've watched a steady decline and am so glad that we've reached the point of reinvesting in the growth of hope in our city. The time is right, energy is high, we have the buy-in of our community, business, and civic leaders, and we are all committed to a more vibrant racially and gender inclusive economy for Birmingham and Jefferson County."  
Related News
Filed Under: Front Page, Get Involved, Historic Preservation, Residential

President and CEO of REV Birmingham David Fleming writes about the importance of historic preservation and highlights the advocacy efforts that saved the French Quarter in New Orleans and the Forest Park neighborhood in Birmingham. The article concludes with a call to action, urging for new leaders and the implementation of various strategies to protect and celebrate Birmingham's historic buildings and places.

Filed Under: Filling Vacant Spaces, Front Page, Small Business, Woodlawn, Yaysayers

Lights, Camera, Action! The rebirth of the Woodlawn Theater is happening this weekend in the heart of Woodlawn. The theater is opening its doors to the public with two extraordinary opening events that are FREE to the public. The 1400 square foot venue has a wide range of amenities and even has a full-service bar. Because of the Mason Music Foundation, this venue is filling a much needed resource for local musicians to perform. Keep reading to discover how the theater came back to life and its impact on the community.

Filed Under: Downtown Birmingham, Events, Front Page, Yaysayers

Brian Allen, a talented cornerback, has made the remarkable transition from a small town in Texas to the vibrant city of Birmingham. Choosing Birmingham for his football career for two consecutive seasons, Brian's unwavering dedication and exceptional skills have made him a standout figure in the world of football. To dive deeper into Brian's journey and discover his genuine appreciation for the city, watch this video with the link below!