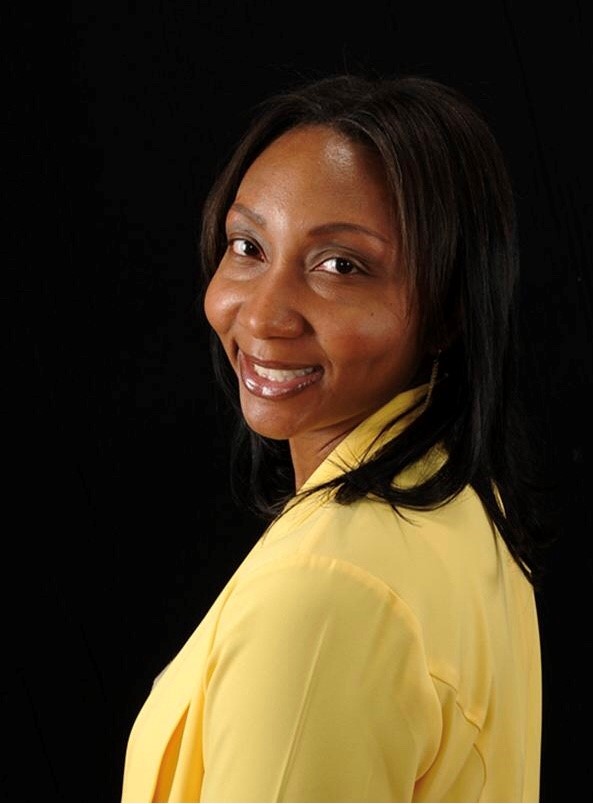 The 2018 Big Pitch Competition presented by PNC is in its fifth year, and REV is excited for you to get to know each of our five 2018 finalists. Meet finalist Kevon Lewis of  Nelchie's Cajun Cuisine and Catering. Her popular Cajun food truck in Leeds is designing a food truck park in Birmingham's City Center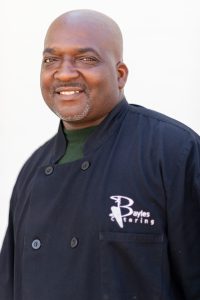 Each Big Pitch finalist is paired with a mentor to help them prepare for the competition. Kevon's mentor is Tony Bayles. Tony, owner of Bayles Catering, has more than 20 years of experience and knows how to grow a small business having recently expanded from a small counter service spot in Woodlawn to a full-service sit-down restaurant.
Ahead of the November 17 live competition, we asked Kevon a few questions about Nelchie's Cajun and her food truck park concept and how she envisions her business adding to the vibrancy of Birmingham.
REV: Give us your elevator pitch
Kevon: Our food park will bring the dynamics of our world-renowned New Orleans flavor while including a host of other local vendors. Giving the customer options is our biggest concern so by providing 4 vendors at 3 different meal times gives a robust eating experience with the ability to sit and dine or order and go.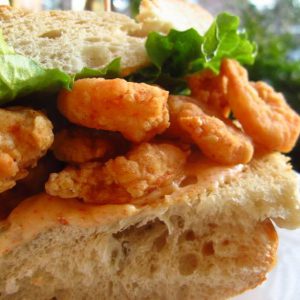 REV: When did your business get started and why?
Kevon: Nelchie's got started during the Holidays of 2012 my husband and I catered a modest family celebration for 100 guests. That kicked off the craze for our hometown cooking.
REV: Why does Birmingham need you?  
Kevon: Birmingham has a host of good restaurants, some chain and some authentic but what they don't have is diversity in one location. Eating from a chain establishment for breakfast and lunch every day gets old. Convenience is a big factor in our design because now you could possibly visit one location but be able to choose from a line of different choices. Our vision is to rotate vendors and to provide fresh new choices on a regular basis. This heightens our ability to attract more customers and to captivate what customers want in our location.
REV: What do you want Birmingham to know about the person/ people behind the business?
Kevon: The Lewis Family heritage is based on Southern hospitality, as my husband has traveled the world he maintained the idea that food experiences should not only be for those whom can afford to travel but an experience for all. We started our food truck to bring the authenticity of Cajun and Creole flavors with the essence of New Orleans so that customers could experience Louisiana without leaving Birmingham. Nelchie's is a woman and veteran owned company with aspirations to continue to grow with the city of Birmingham.
—-
In its five years, The Big Pitch presented by PNC has grown to become an exciting showcase of Birmingham's up-and-coming small business owners. REV Birmingham launched this event to offer an impactful opportunity for entrepreneurs to gain the resources needed to achieve their big dreams for their small businesses.
The 2018 finalists include Beehive Baking Company, Gatos and Beans, Ignite Cycle, Mota Autohaus, and Nelchie's Cajun Cuisine. They will compete and pitch their ideas in front of judges and a live audience on Saturday, November 17 from 1 to 4 p.m. at the Studio Arts Building in Five Points South, 1034 20th Street South. Buy your Big Pitch tickets now!
See more details on The Big Pitch, including information about business development workshops from October 16-30, at bigpitchbham.com.
Follow @revbham on Facebook, Twitter and Instagram to see updates on #REVBigPitch and more of REV's vibrancy-driving work in Birmingham.
Related News
Filed Under: Downtown Birmingham, Family Friendly, Front Page, Get Involved, Small Business, Yaysayers

With summer just around the corner, kids will soon be out of school and insisting on getting out of the house. Luckily, Downtown Birmingham has an abundance of family-friendly activities that will keep your kiddos entertained and create lifelong memories.

We know taking kids out for extended periods can be challenging; that's why we have curated a list of experiences designed to be enjoyable within a manageable 3 – 4 hour timeframe. This way, both children and parents can make the most of their time without feeling overwhelmed or exhausted. These four experiences include lunch options and are tailored to different ages and personalities.

Filed Under: Filling Vacant Spaces, Front Page, Small Business, Woodlawn, Yaysayers

Lights, Camera, Action! The rebirth of the Woodlawn Theater is happening this weekend in the heart of Woodlawn. The theater is opening its doors to the public with two extraordinary opening events that are FREE to the public. The 1400 square foot venue has a wide range of amenities and even has a full-service bar. Because of the Mason Music Foundation, this venue is filling a much needed resource for local musicians to perform. Keep reading to discover how the theater came back to life and its impact on the community.

Filed Under: Downtown Birmingham, Events, Front Page, Yaysayers

Brian Allen, a talented cornerback, has made the remarkable transition from a small town in Texas to the vibrant city of Birmingham. Choosing Birmingham for his football career for two consecutive seasons, Brian's unwavering dedication and exceptional skills have made him a standout figure in the world of football. To dive deeper into Brian's journey and discover his genuine appreciation for the city, watch this video with the link below!