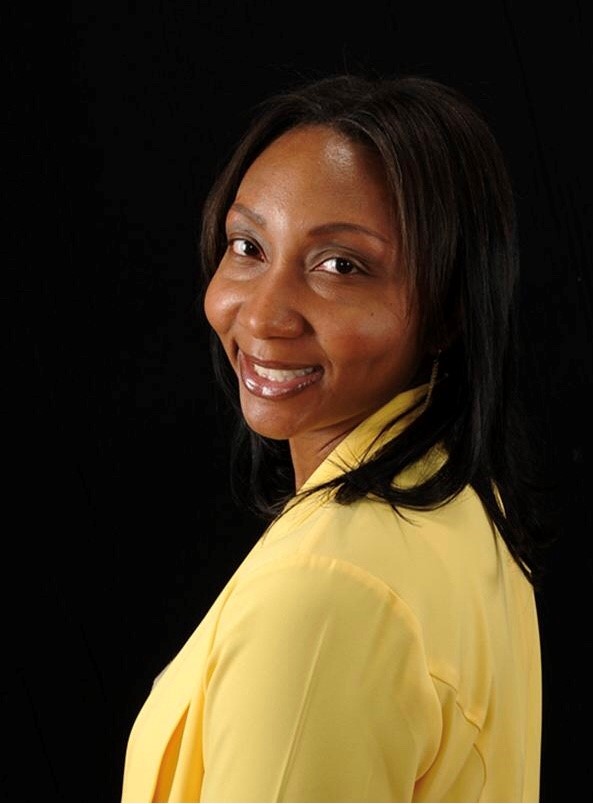 The 2018 Big Pitch Competition presented by PNC is in its fifth year, and REV is excited for you to get to know each of our five 2018 finalists. Meet finalist Kevon Lewis of  Nelchie's Cajun Cuisine and Catering. Her popular Cajun food truck in Leeds is designing a food truck park in Birmingham's City Center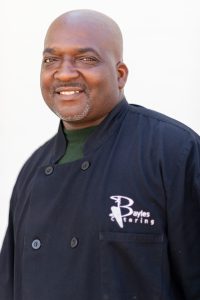 Each Big Pitch finalist is paired with a mentor to help them prepare for the competition. Kevon's mentor is Tony Bayles. Tony, owner of Bayles Catering, has more than 20 years of experience and knows how to grow a small business having recently expanded from a small counter service spot in Woodlawn to a full-service sit-down restaurant.
Ahead of the November 17 live competition, we asked Kevon a few questions about Nelchie's Cajun and her food truck park concept and how she envisions her business adding to the vibrancy of Birmingham.
REV: Give us your elevator pitch
Kevon: Our food park will bring the dynamics of our world-renowned New Orleans flavor while including a host of other local vendors. Giving the customer options is our biggest concern so by providing 4 vendors at 3 different meal times gives a robust eating experience with the ability to sit and dine or order and go.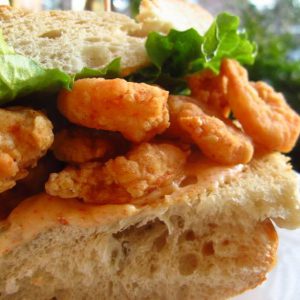 REV: When did your business get started and why?
Kevon: Nelchie's got started during the Holidays of 2012 my husband and I catered a modest family celebration for 100 guests. That kicked off the craze for our hometown cooking.
REV: Why does Birmingham need you?  
Kevon: Birmingham has a host of good restaurants, some chain and some authentic but what they don't have is diversity in one location. Eating from a chain establishment for breakfast and lunch every day gets old. Convenience is a big factor in our design because now you could possibly visit one location but be able to choose from a line of different choices. Our vision is to rotate vendors and to provide fresh new choices on a regular basis. This heightens our ability to attract more customers and to captivate what customers want in our location.
REV: What do you want Birmingham to know about the person/ people behind the business?
Kevon: The Lewis Family heritage is based on Southern hospitality, as my husband has traveled the world he maintained the idea that food experiences should not only be for those whom can afford to travel but an experience for all. We started our food truck to bring the authenticity of Cajun and Creole flavors with the essence of New Orleans so that customers could experience Louisiana without leaving Birmingham. Nelchie's is a woman and veteran owned company with aspirations to continue to grow with the city of Birmingham.
—-
In its five years, The Big Pitch presented by PNC has grown to become an exciting showcase of Birmingham's up-and-coming small business owners. REV Birmingham launched this event to offer an impactful opportunity for entrepreneurs to gain the resources needed to achieve their big dreams for their small businesses.
The 2018 finalists include Beehive Baking Company, Gatos and Beans, Ignite Cycle, Mota Autohaus, and Nelchie's Cajun Cuisine. They will compete and pitch their ideas in front of judges and a live audience on Saturday, November 17 from 1 to 4 p.m. at the Studio Arts Building in Five Points South, 1034 20th Street South. Buy your Big Pitch tickets now!
See more details on The Big Pitch, including information about business development workshops from October 16-30, at bigpitchbham.com.
Follow @revbham on Facebook, Twitter and Instagram to see updates on #REVBigPitch and more of REV's vibrancy-driving work in Birmingham.
Related News
Filed Under: Business-Proving, Front Page

All too often we catch ourselves reading the news wanting to help, but not knowing where to begin. That's why Maria Underwood created Fundrage, a social impact platform that connects users to nonprofits they can support based on the exact news article that they're reading. Keep reading to find out more about how this app is playing a huge role in creating positive change in real time!

Filed Under: Birmingham Food & Drink, Front Page, Get Involved

Ever host an event where you ordered way too much food and end up with more leftovers than you can even fathom? We've been there too – until we learned about Magic City Harvest! Magic City Harvest is an organization working towards ending food waste & hunger in the Magic City. They acquire perishable food from schools, wholesale food distributors, restaurants, caterers, churches, event venues and grocery stores to donate to 30 community partners on the frontlines feeding the city's hungry neighbors.

Filed Under: Downtown Birmingham, Front Page, Small Business, Uncategorized

If you're anything like us, Mother's Day has snuck up on you and now you're scrambling to find a gift before next weekend. Well lucky for you, we're here to save the day! We put together a gift guide for Mother's Day that will not only leave mom with a smile on her face, but it'll help you support local businesses right here in the Ham!