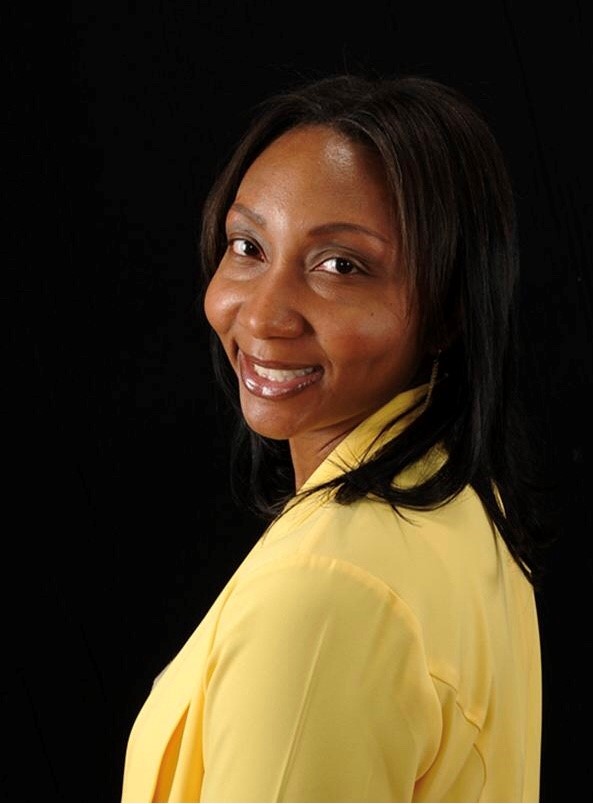 The 2018 Big Pitch Competition presented by PNC is in its fifth year, and REV is excited for you to get to know each of our five 2018 finalists. Meet finalist Kevon Lewis of  Nelchie's Cajun Cuisine and Catering. Her popular Cajun food truck in Leeds is designing a food truck park in Birmingham's City Center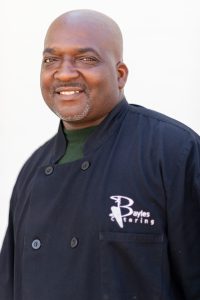 Each Big Pitch finalist is paired with a mentor to help them prepare for the competition. Kevon's mentor is Tony Bayles. Tony, owner of Bayles Catering, has more than 20 years of experience and knows how to grow a small business having recently expanded from a small counter service spot in Woodlawn to a full-service sit-down restaurant.
Ahead of the November 17 live competition, we asked Kevon a few questions about Nelchie's Cajun and her food truck park concept and how she envisions her business adding to the vibrancy of Birmingham.
REV: Give us your elevator pitch
Kevon: Our food park will bring the dynamics of our world-renowned New Orleans flavor while including a host of other local vendors. Giving the customer options is our biggest concern so by providing 4 vendors at 3 different meal times gives a robust eating experience with the ability to sit and dine or order and go.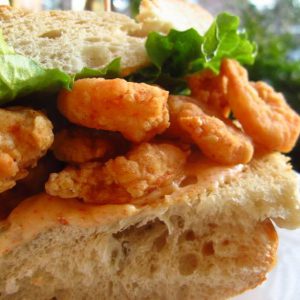 REV: When did your business get started and why?
Kevon: Nelchie's got started during the Holidays of 2012 my husband and I catered a modest family celebration for 100 guests. That kicked off the craze for our hometown cooking.
REV: Why does Birmingham need you?  
Kevon: Birmingham has a host of good restaurants, some chain and some authentic but what they don't have is diversity in one location. Eating from a chain establishment for breakfast and lunch every day gets old. Convenience is a big factor in our design because now you could possibly visit one location but be able to choose from a line of different choices. Our vision is to rotate vendors and to provide fresh new choices on a regular basis. This heightens our ability to attract more customers and to captivate what customers want in our location.
REV: What do you want Birmingham to know about the person/ people behind the business?
Kevon: The Lewis Family heritage is based on Southern hospitality, as my husband has traveled the world he maintained the idea that food experiences should not only be for those whom can afford to travel but an experience for all. We started our food truck to bring the authenticity of Cajun and Creole flavors with the essence of New Orleans so that customers could experience Louisiana without leaving Birmingham. Nelchie's is a woman and veteran owned company with aspirations to continue to grow with the city of Birmingham.
—-
In its five years, The Big Pitch presented by PNC has grown to become an exciting showcase of Birmingham's up-and-coming small business owners. REV Birmingham launched this event to offer an impactful opportunity for entrepreneurs to gain the resources needed to achieve their big dreams for their small businesses.
The 2018 finalists include Beehive Baking Company, Gatos and Beans, Ignite Cycle, Mota Autohaus, and Nelchie's Cajun Cuisine. They will compete and pitch their ideas in front of judges and a live audience on Saturday, November 17 from 1 to 4 p.m. at the Studio Arts Building in Five Points South, 1034 20th Street South. Buy your Big Pitch tickets now!
See more details on The Big Pitch, including information about business development workshops from October 16-30, at bigpitchbham.com.
Follow @revbham on Facebook, Twitter and Instagram to see updates on #REVBigPitch and more of REV's vibrancy-driving work in Birmingham.
Related News
Filed Under: Big Pitch, Front Page, Small Business, Uncategorized

If you've been following REV for a while, you probably remember The Big Pitch Competitions we used to hold back in the day. The Big Pitch presented by PNC was essentially our own little version of Shark Tank. And a lot of your favorite local businesses that participated in this competition now have active retail storefronts that you can go check out. Let's start with some of our finalists that are based in the City of Birmingham and see what they've been up to!

Filed Under: Downtown Birmingham, Events, Front Page, Uncategorized

One of Birmingham's many hidden treasures is the music scene downtown. The sheer volume of concert venues we have in downtown Birmingham is something most people aren't even aware of – but it really is remarkable! There is truly something for everyone, whether you're into the smaller, more intimate venues or the large-scale venues for those big name artists. Keep reading to check out some of the cool venues downtown Birmingham has to offer.

Filed Under: Front Page, Small Business, Uncategorized, Woodlawn

We're so excited to welcome yet another new business to the Woodlawn Community! Thrive Wellness Lounge is a plant-based health and wellness store in the heart of Woodlawn owned by Tish Fletcher (a veteran Woodlawn Street Market vendor – whoop whoop)! You can swing by and check out Woodlawn's newest addition on Tuesday – Saturday from 11:00 a.m. – 5:30 p.m. It's always a good time to support a female, black-owned local business! We talked to Tish a little bit more about her journey to opening her very own brick and mortar store. Keep reading to learn more!