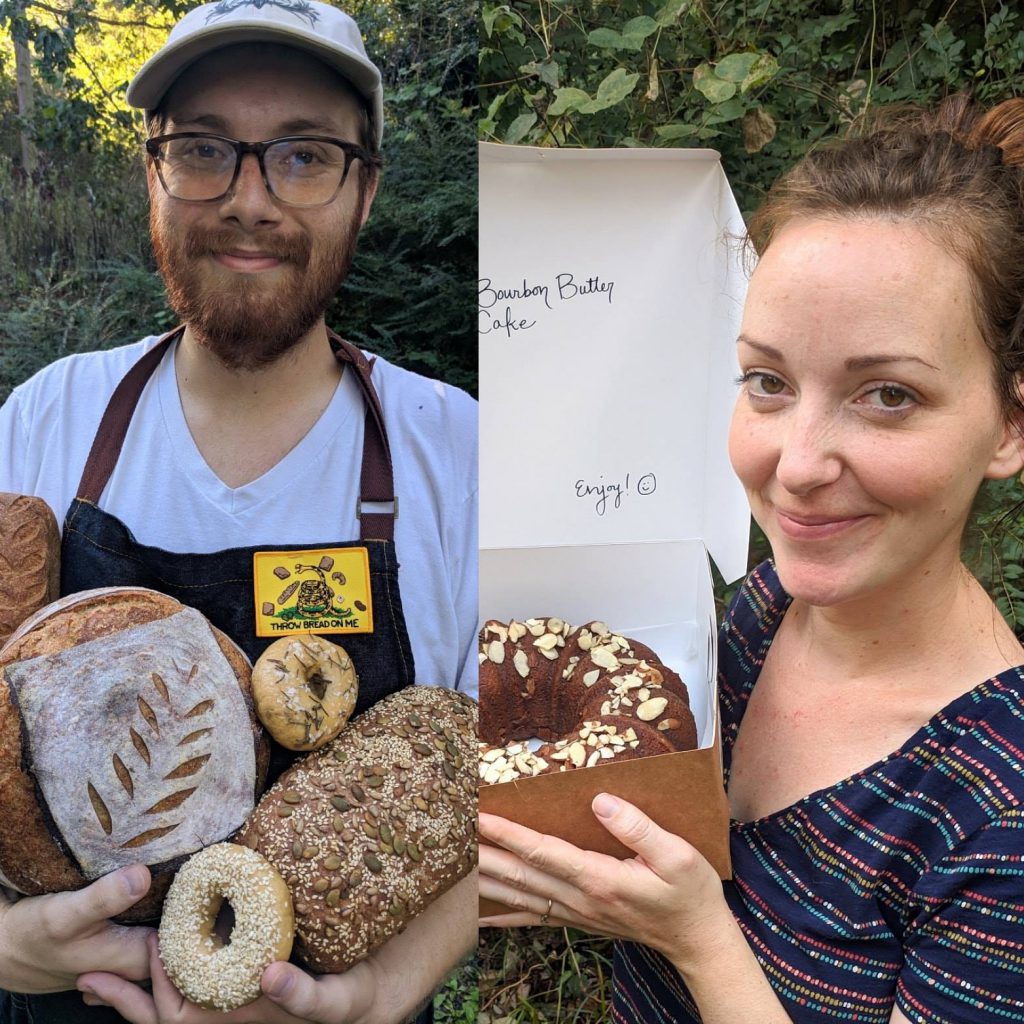 The 2018 Big Pitch Competition presented by PNC is in its fifth year, and REV is excited for you to get to know each of our five 2018 finalists. Meet finalists Caeden Oliver and Sarah Schlund of Beehive Baking Company. They are dedicated to delivering the joy of fresh, handcrafted and seasonal baked goods straight to your doorstep.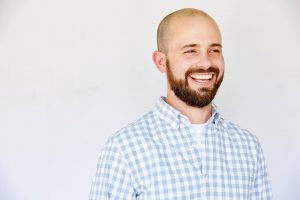 Each Big Pitch finalist is paired with a mentor to help them prepare for the competition. Sarah and Caeden's  mentor is Trevor Newberry, owner Newberry Consulting. Prior to embarking on his own entrepreneurial journey, Trevor was the general manager leading the uber-friendly team at Urban Standard. Trevor knows about coffee, baking and how to crunch numbers for small business success, which is a great fit for Sarah and Caeden.
Ahead of the November 17 live competition, we asked Sarah and Caeden a few questions about Beehive Baking Company and they envision their business adding to the vibrancy of Birmingham.
REV: Give us your elevator pitch:
Sarah Schlund & Caeden Oliver: Birmingham is in the middle of a food and cultural renaissance and its citizens want to see their city thrive.  At Beehive Baking Company we invite you to join that movement by providing you with unique, handcrafted goods that highlight ingredients sourced by Alabama's own trusted farmers and producers. Find peace of mind knowing that you are enjoying the freshest baked goods, made by neighbors for neighbors, who not only care about the product but care about you – and the best part is it's all conveniently delivered straight to your door!
REV: When did your business get started and why?
S&C: Beehive Baking Company started in our small home kitchen in June 2017. We set out armed with a Facebook page, a passion for baking, and a simple belief that good food brings people together. Before we knew it word had spread and we found ourselves driving bread, scones, cakes and more all over town. The support of the community was overwhelming.  It didn't take long to realize that it wasn't just the quality of our goods that we were selling, but that we were building relationships with our customers in a way that just doesn't happen across a counter.
REV: Why does Birmingham need you?
S&C: Birmingham has so much potential and it is a city that is begging to become the next food capital of the Southeast. It is lively, vibrant and brimming with local talent, and more than that, it is filled with residents that are invested in its future. People want to know who and where their food comes from, to feel connected to its sources, and to feel confident in what they're feeding their loved ones. At Beehive Baking Company, we aim to help our customers meet these goals, and we want them to feel good about every purchase they make.
We strive to celebrate and recognize the abundance of Central Alabama's growers and producers by incorporating their locally made ingredients into our seasonal baked goods. Everything we bring to you is guaranteed to be fresh and made with love and dedication all the way from crop to oven.
It's not only about the quality and the source of ingredients at Beehive, though – it all comes back to the customer.  We are here to celebrate you!  Our business isn't just about adorning your table with delicious products, but it's also built with the mission to create sincere relationships that are empathetic, compassionate and honor the humanity of the people in the community.  With a loaf of bread and sincere service with a smile, we hope to encourage links and strengthen bonds. Connecting neighbors, farmers and small businesses is what we are all about.
REV:  What do you want Birmingham to know about the person/ people behind the business?
S&C:  It's simple – we care. We care about you, your family, and the quality of your life. We are honored to be invited to your home, to know your names (even your puppies!), and become a small part of your day. You've trusted us to take part in your life's big and small moments- birthdays, holidays, weddings, and more, and that is what drives us. It's given meaning to why we spend those long, hot, early morning hours at the oven. You've embraced and supported our little company, and we plan to do everything we can to represent this city with the same vibrancy, honesty and joy that we see in its people every single day.  Quality matters, traditions matter, connections matter, and we aim to celebrate those things in everything that leaves our kitchen.
—
In its five years, The Big Pitch presented by PNC has grown to become an exciting showcase of Birmingham's up-and-coming small business owners. REV Birmingham launched this event to offer an impactful opportunity for entrepreneurs to gain the resources needed to achieve their big dreams for their small businesses.
The 2018 finalists include Beehive Baking Company, Gatos and Beans, Ignite Cycle, Mota Autohaus, and Nelchie's Cajun Cuisine. They will compete and pitch their ideas in front of judges and a live audience on Saturday, November 17 from 1 to 4 p.m. at the Studio Arts Building in Five Points South, 1034 20
th
 Street South.
Buy your Big Pitch tickets now!
See more details on The Big Pitch, including information about business development workshops from October 16-30, at 
bigpitchbham.com
.
Follow 
@revbham
 on 
Facebook
, 
Twitter
 and 
Instagram
 to see updates on 
#REVBigPitch
 and more of REV's vibrancy-driving work in Birmingham.
Related News
Filed Under: Big Pitch, Front Page, Small Business, Uncategorized

If you've been following REV for a while, you probably remember The Big Pitch Competitions we used to hold back in the day. The Big Pitch presented by PNC was essentially our own little version of Shark Tank. And a lot of your favorite local businesses that participated in this competition now have active retail storefronts that you can go check out. Let's start with some of our finalists that are based in the City of Birmingham and see what they've been up to!

Filed Under: Downtown Birmingham, Events, Front Page, Uncategorized

One of Birmingham's many hidden treasures is the music scene downtown. The sheer volume of concert venues we have in downtown Birmingham is something most people aren't even aware of – but it really is remarkable! There is truly something for everyone, whether you're into the smaller, more intimate venues or the large-scale venues for those big name artists. Keep reading to check out some of the cool venues downtown Birmingham has to offer.

Filed Under: Front Page, Small Business, Uncategorized, Woodlawn

We're so excited to welcome yet another new business to the Woodlawn Community! Thrive Wellness Lounge is a plant-based health and wellness store in the heart of Woodlawn owned by Tish Fletcher (a veteran Woodlawn Street Market vendor – whoop whoop)! You can swing by and check out Woodlawn's newest addition on Tuesday – Saturday from 11:00 a.m. – 5:30 p.m. It's always a good time to support a female, black-owned local business! We talked to Tish a little bit more about her journey to opening her very own brick and mortar store. Keep reading to learn more!