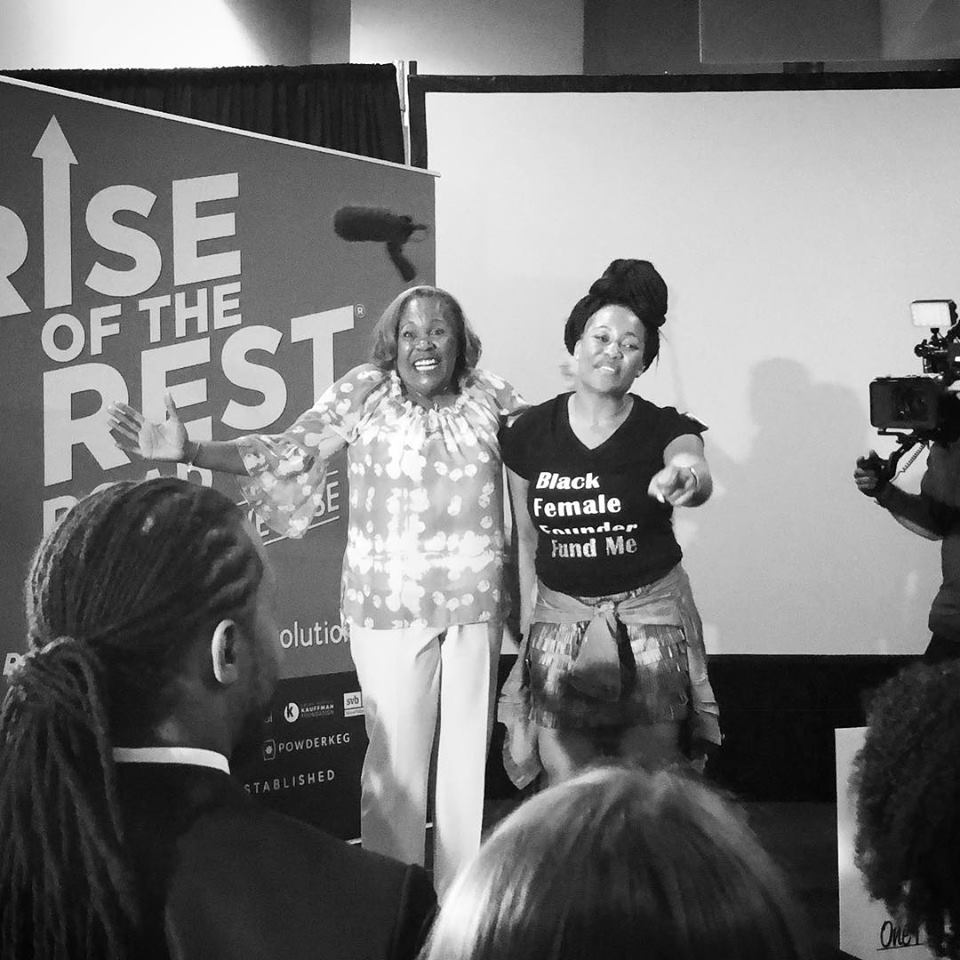 In 2014, Kerry Schrader and Ashlee Ammons set out to solve a problem that has long plagued events: people just don't 'mix' at mixers. 
Their solution: Mixtroz, an app that helps forge more diverse, genuine connections at mixers by driving attendees from phone to face-to-face in real time while capturing data. Three years later, their company has acquired customers such as Vanderbilt University, Pinnacle Financial Partners and Deloitte – and recently earned a $100,000 investment from AOL Founder Steve Case during Birmingham's Rise of the Rest competition to help them scale the business.    
Mixtroz functions as the connection catalyst at events where users create a virtual name tag in the app and answer questions to identify who the attendee is and their goals for the event whether personal or professional. Once the virtual nametag process is complete, attendees are notified via push notification at "networking time" (over lunch for example). Then, the users are shown a group of 2-9 people attending the event who they will be directed to for a curated group networking experience. 
"People don't mix at mixers because it's uncomfortable," Ammons said. "Mixtroz takes the nerves out of networking."  
College campuses have also utilized the Mixtroz app. During orientation, Mixtroz helps students find others who are interested in similar classes, activities and goals. "Students loved it," Schrader said. "Mixtroz encouraged connectivity by easily starting the conversation between students with different backgrounds, interests and majors."  
From Nashville to Birmingham   
Mixtroz was conceived in November 2014 in Franklin, Tennessee – 20 miles south of Nashville. Ammons said the city's competitive market, centered on the music and healthcare industries, helped Mixtroz stay resilient during early days.  
"Sometimes you have to hear 100 'no's' on the road to 1 'yes,'" Ammons said. "That helped us stay positive over the course of this marathon journey."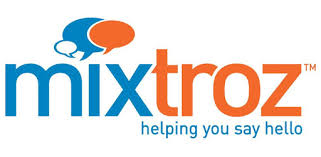 Mixtroz was introduced to Birmingham through Innovation Depot's Velocity Accelerator. The program has been instrumental in providing the company with support as it explores the growth stage of the business.  "Innovation Depot is the epicenter of entrepreneurship in Birmingham and that is exactly where we need to be!" Ammons said.   
In addition to securing $50,000 of funding through Velocity Accelerator, Mixtroz is working out of the Innovation Depot space through the end of the year. When the two first visited Birmingham, the city's vitality and progressive values made them realize its potential for a relocation.  
Schrader said during the program they've gained invaluable connections through meetings with REV Birmingham's CEO, David Fleming, as well as executives from Alabama Power.  
In May, their hard work and networking paid off when Mixtroz won the 2018 Rise of the Rest investment competition. Schrader said their team also gained a sense of camaraderie with the other local startups and small businesses competing for the investment.  
As Mixtroz starts the process of establishing its roots in the city, REV Birmingham is assisting along the way by introducing the company to property owners and real estate agents. In addition, REV is researching specific properties that might be a good fit for the company's headquarters in the future.  
"The connections that we've made through Velocity, Innovation Depot and the city have proved to be invaluable," Ammons said. "It's the combination of all of these and the way that the various organizations work together in harmony to support entrepreneurs that are making our next move very clear." 
Check out Mixtroz's Facebook, Instagram and Twitter!
Related News
Filed Under: Downtown Birmingham, Family Friendly, Front Page, Get Involved, Small Business, Yaysayers

With summer just around the corner, kids will soon be out of school and insisting on getting out of the house. Luckily, Downtown Birmingham has an abundance of family-friendly activities that will keep your kiddos entertained and create lifelong memories.

We know taking kids out for extended periods can be challenging; that's why we have curated a list of experiences designed to be enjoyable within a manageable 3 – 4 hour timeframe. This way, both children and parents can make the most of their time without feeling overwhelmed or exhausted. These four experiences include lunch options and are tailored to different ages and personalities.

Filed Under: Filling Vacant Spaces, Front Page, Small Business, Woodlawn, Yaysayers

Lights, Camera, Action! The rebirth of the Woodlawn Theater is happening this weekend in the heart of Woodlawn. The theater is opening its doors to the public with two extraordinary opening events that are FREE to the public. The 1400 square foot venue has a wide range of amenities and even has a full-service bar. Because of the Mason Music Foundation, this venue is filling a much needed resource for local musicians to perform. Keep reading to discover how the theater came back to life and its impact on the community.

Filed Under: Downtown Birmingham, Filling Vacant Spaces, Front Page, Small Business

The final touches are coming together for the grand opening of the Nextec building in the Switch district. Conveniently located a block away from the Innovation Depot, graduates from the depot and other entrepreneurs have a place to go after successfully launching their business off the ground. Continue reading to find out more about the district and newest developments.