Hi, I'm Mia, and I have some thoughts and some feelings about street clutter downtown. 
What do I mean by street clutter? Allow me to take you on a journey, dear reader. Does the fact that the following items of semi-permanent trash remain on our beautiful downtown Birmingham streets make sense to you? Because…
WHO'S CALLIN' WHOM IN THESE PHONE BOOTHS.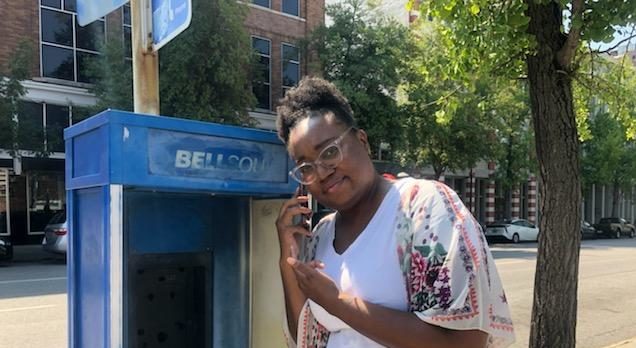 Why? Just, why in the year of our Lord 2019 do we still need phone booths? They're not even hooked up to anything. I guess you could take a cell phone call in there. But the kicker is that they're not even big enough for Superman to change in just in case he needed to save Birmingham from some unspoken evil. If we can't host superheroes, what is the point?
THESE PLASTIC NEWSPAPER BINS ARE EMPTY—AND HAVE BEEN FOR. A. MINUTE.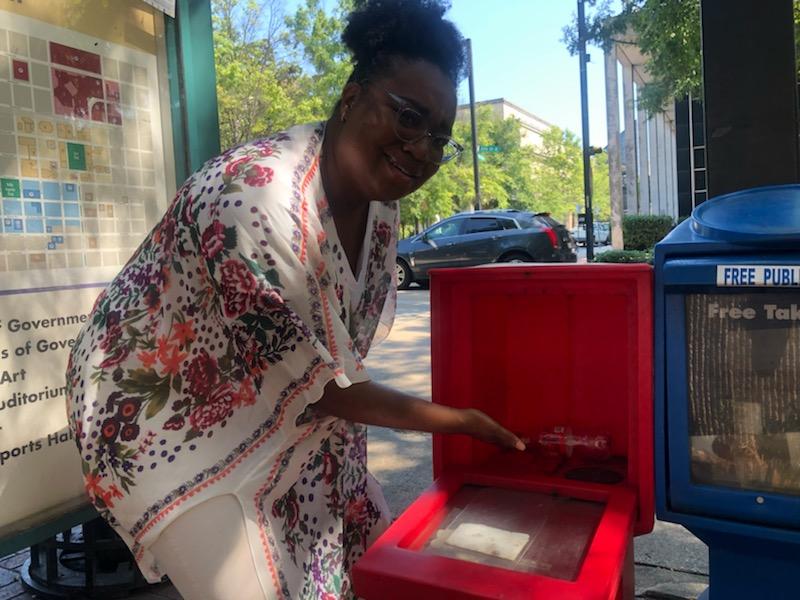 The transition from print to digital media is definitely a sign of the times and a reminder of why it's important to support your local news in whatever fashion it comes in. What's not important, however, is having empty bins from alt-weeklies past cluttering up the sidewalk. More than 100 of them litter the city center. Doesn't that seem excessive to you? It sure does to me.  
OUR INFORMATION KIOSKS LOOK LIKE MARTY BROUGHT THEM BACK TO THE FUTURE FROM 1985.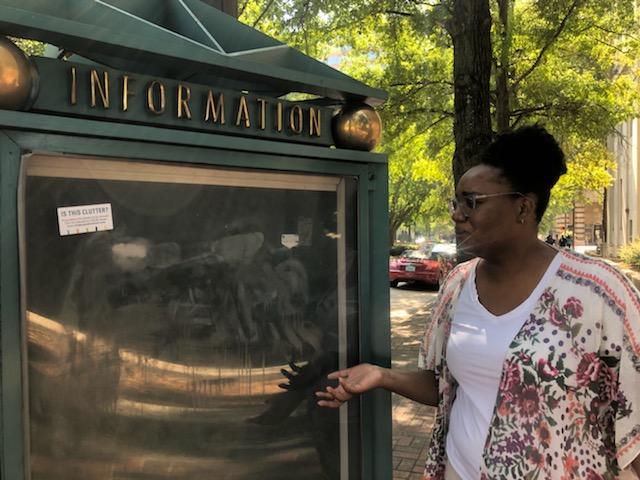 I'm sure that those three-sided kiosks are helpful to the casual downtown stroller. IF said person, who is probably wearing pleated acid-wash jeans, is looking for incredibly outdated information. Bets on the last time those things were updated? Who even has the keys? Make it make sense. There's got to be a better and less bulky way to get this information to the general public… Oh, that's right. THE INTERNET. 
But, enough about me. We've listened to the feedback you gave us last year at community engagement events, and we're taking action. Our CAP ambassadors look for opportunities to help people and tidy up the district as they're out and about. Part of that work is identifying the most offensive clutter. They will be removing it in the next couple of weeks. Yay to a clean and safe downtown!
Related News
Filed Under: Events, Front Page

It's officially spooky season and the Innovation Depot is wasting no time getting into the Halloween spirit! They are hosting their first ever "Tech or Treat" event on Thursday, October 28 from 3:30 to 6:00 p.m. The event is free and open to the public – what better way to kick off Hallo-weekend?!

Filed Under: Downtown Birmingham, Front Page, Yaysayers

Downtown Birmingham is full of beautiful buildings, both new and old! A good portion of those buildings consist of churches, and while many of them are beautiful to look at, they also have a rich history that often gets overlooked.